With competition growing day by day in e-commerce, finding the winning product or attracting the right customers is becoming more and more difficult. Indeed, to get there, you will have to learn about what the competition is doing; the products it promotes, the marketing strategy it adopts and many other things. This is how you will manage to put in place winning strategies that are better than theirs.
However, although the solution seems so simple, now it is urgent to know where you can find all this information? This is where AdSpy, a powerful ad spy tool, comes in. But given the price offered to have access to all the features of the tool, many people resign themselves to using this great tool.
So what to do in this case? AdSpy free trial, is it possible? We will answer all these questions and many more through the content of this article. Take a seat and carefully read the tips that will allow you to access this tool for free.
We also invite you to inquire about the price of AdSpy to learn more about the usefulness of a free trial. So let's start by first explaining what an adspy solution is.
Brief overview on the Adspy solutions
A spy tool is a program for spying on ads on social networks. These tools make it possible to spy on and collect everything that passes on social networks in terms of ads in order to store them in a database that you can consult at will according to your needs.
Thus, the ads spy tools through the data collected show you everything you need to know about your competitors' ads in addition to providing you with several other very useful information. Thanks to such information, you can target what works or not with your competitors and use it to put in place winning strategies.
Beyond spying on ads, tools like Dropsipy spy on and collect information related to everything that is done on your competitors' stores. It is therefore clear that with such a tool at your fingertips, you have an absolute advantage over the competition. From the moment you know what your competitors are doing in terms of marketing and product promotion, you can therefore position yourself as a leader in your sector of activity.
Now that you know what spy tools are generally used for, let's take a quick look at the AdSpy tool.
What to know about AdSpy, the leader of Ads spy tools ?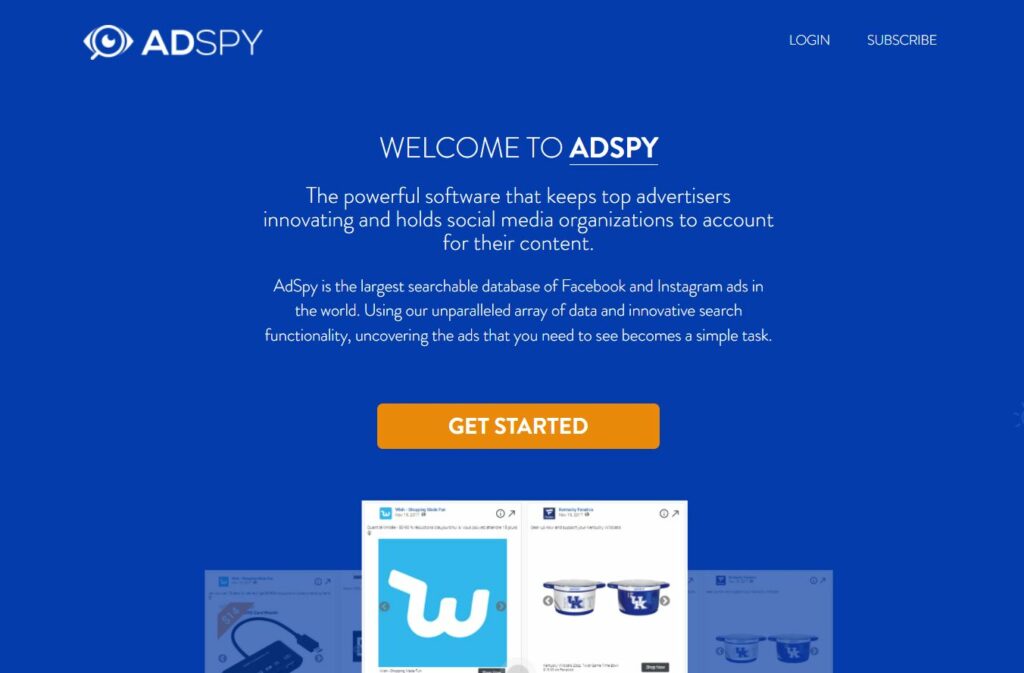 If you are an e-commerce or a Dropshipper, you have certainly heard of the software. Indeed, it is a very popular and very powerful ad spy tool. The tool has a very well-stocked database that provides you with up-to-date and, above all, trending information.
We can therefore see that AdSpy is an essential tool for any entrepreneur wishing to establish his notoriety; for marketers, for advertisers and even beyond. The tool is useful for them to refine their marketing strategy, quickly find a winning product and above all innovate more quickly.
It should also be remembered that the app has several surprising and useful features that allow you to better organize your marketing strategies and above all to improve them. From search possibilities to filtering and sorting criteria, you have a multitude of choices.
Adspy is an expensive tool
There is no doubt that this software is a very powerful ad spy tool with lots of possibilities. However, the price offered to have access to the various features present on the tool is exorbitant. To put it simply, the tool is very expensive!


As you can see in the image, the tool is offered at a single price of 149$ per month and does not have a Free Plan. For the majority of Dropshippers and especially beginners, this is an excessive sum and an expense that they cannot afford at the risk of sinking.
Although it is a very powerful spy tool that has proven itself, its price remains and remains the main reason that scares away e-merchants. In addition, the days when it was all on its own rain and shine are over. Indeed, today there are several other equally powerful and cheaper tools that you can use instead of the last one.
The most serious competitor competing with AdSpy on all counts is DropiSpy. The tool offers unique and powerful features. Moreover, it comes at a much lower price. To get a real idea of ​​what each of the two tools offers as features, we invite you to read our DropiSpy vs AdSpy (See the Adspy tool category of our blog
) comparison. In the meantime, here is a brief overview on Dropispy below.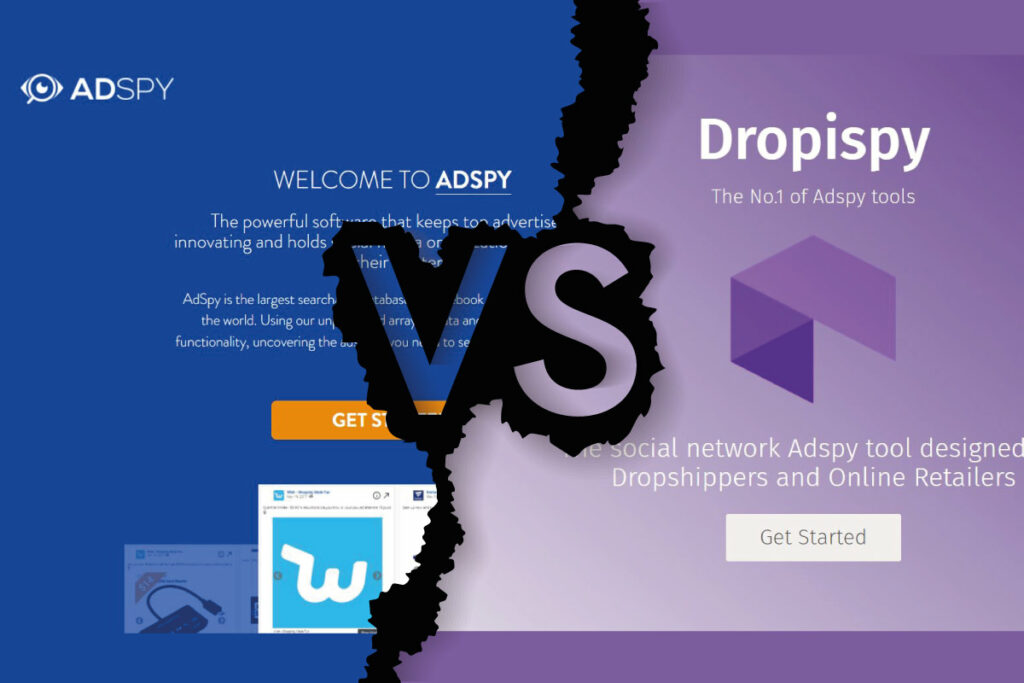 DropiSpy tool as complete as AdSpy and cheaper
You already know how important ad spy tools are for the smooth running of your online business. However, to evolve and ensure that you reach your goals in a short period of time while not investing a fortune in them, it is essential to have available an advertising spy tool as powerful as AdSpy and above all less expensive. It is to meet this need that DropiSpy was born!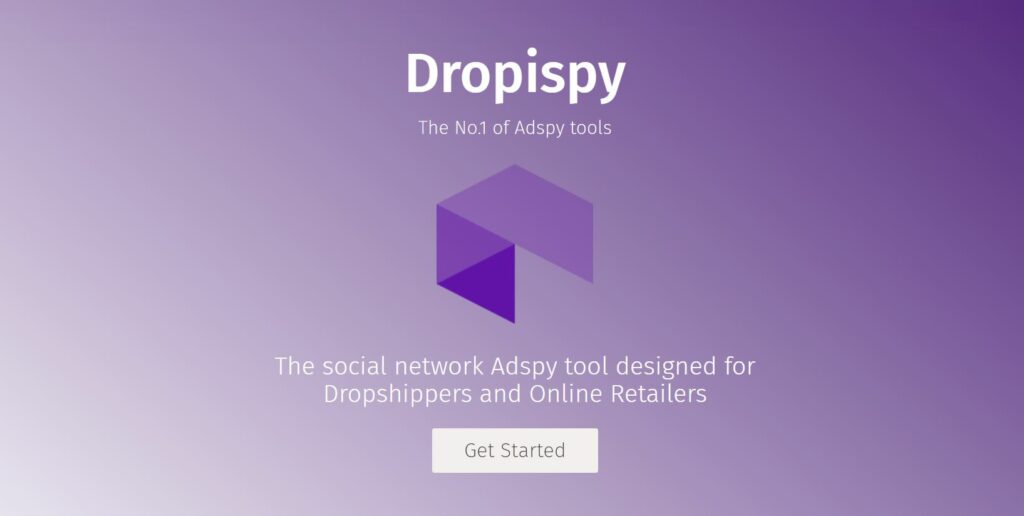 Dropispy just like AdSpy has all the useful features for Dropshippers. The other advantage of the tool is that it is offered at only 29.90€ per month, a lump sum compared to that of AdSpy which is offered at 149$ per month. Note that the price of Dropispy does not limit the possibilities it offers.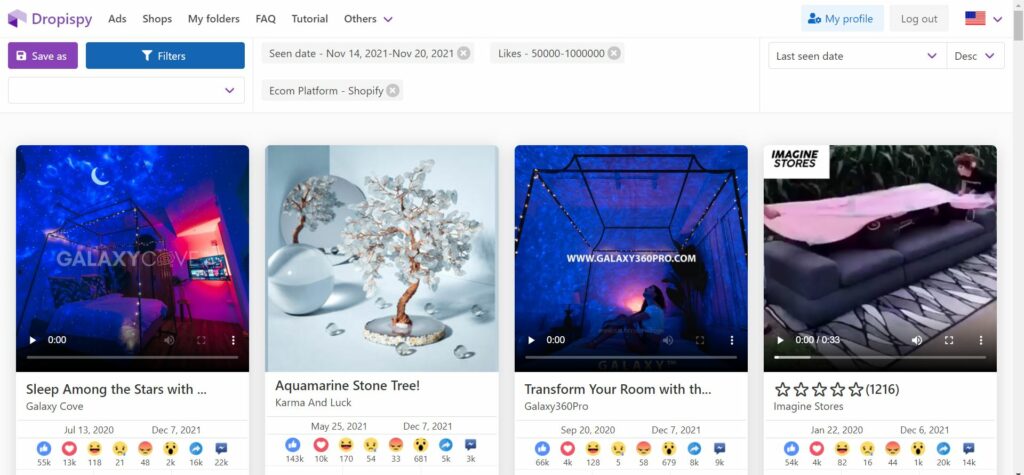 The creators of the tool have a strong desire to make an app as qualitative, but more accessible to everyone. With this software, you have all the information you need to boost your e-commerce business. Indeed, it has many possibilities allowing you to spy on everything the competition is doing in great detail.
With such a tool, you are sure to be ahead of the competition since you will know what works at their level and then put in place better winning strategies every time.
Let's take a quick look at the features of Dropispy:
Easily discover your winning products using advanced search parameters.
Secretly monitor and collect innovative and winning ads that you can improve to refine your strategies.
Provide details about what your competitors are doing: their ads and the products they promote.
Spy on successful and especially trendy shops.
Beyond all these possibilities offered by Dropispy, the tool offers a free plan. So you can use it for free to get an idea of ​​its features.
However, note that the free version does not include all the features of the tool.
How to have an Adspy free trial ?
Now, let's get to the heart of this article, because yes, you are not dreaming! An AdSpy free trial is possible and to have access to it, the first thing to do is to subscribe.
Watch out ! As soon as you are connected to the tool, do not rush to use it. If you make the mistake of using it immediately, you will no longer be able to benefit from the "AdSpy free trial".

In order to get access to the "AdSpy free trial" you have to wait two days. After these 2 days of waiting, they will send you an email (image above) and will have automatically added 1000 views to your account so that you can test the tool.

Besides, if you think you can't afford to wait two days or you urgently need to use the tool, there are other possibilities like an adspy coupon (Link at the bottom of the article) or get 1000 instant views.
How to get 1000 views instantly ?
Getting 1000 views instantly is possible on AdSpy. Do you want to get your 1000 views today and have all the features of the tool at your guide? We suggest you apply this coupon code
This code is a way to get access to the "AdSpy free trial" but also to get $50 off the lifetime subscription.
We have just discovered through this article that it is indeed possible to use the powerful AdSpy spy tool for free. Indeed, whether it is thanks to the trick of using the tool after two days or thanks to this previous code, there is no shortage of possibilities. The ball is therefore in your court, it is up to you to dispose of it to your guide!
Moreover, if your desire is to be able to spend less in the acquisition of a tool and at the same time to benefit from all the features present on this software, the tool you need is of course Dropispy.
Your questions and concerns are welcome. We will be happy to answer you as soon as possible.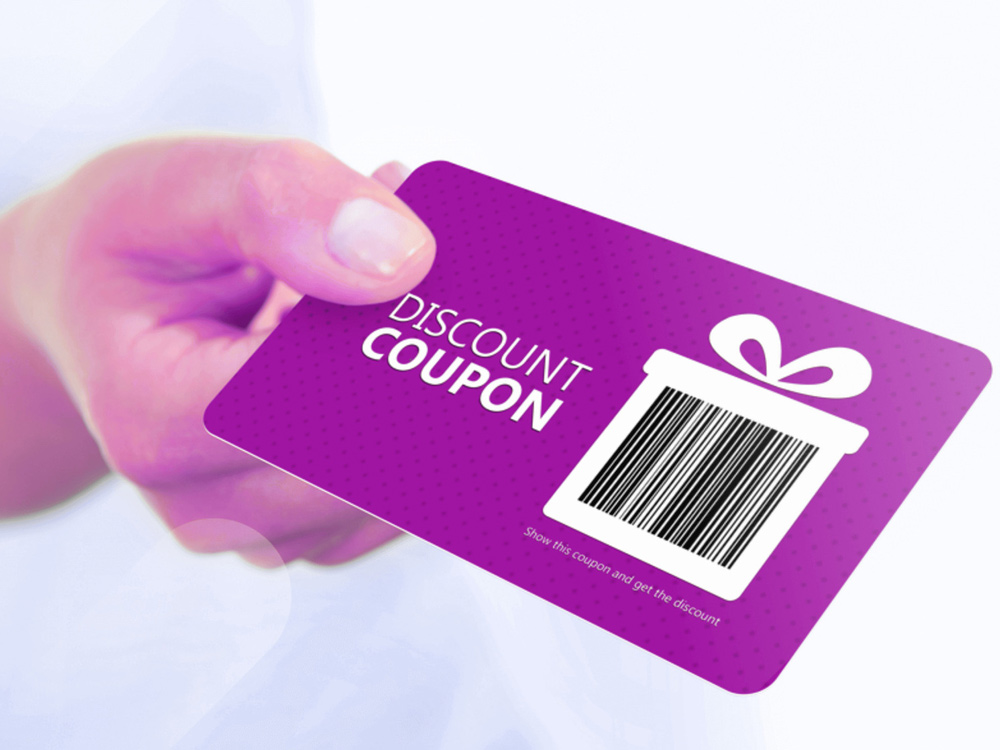 Every e-merchant dreams of better strategies to easily find the product that hits the mark. Indeed, finding a winner is not an easy task...