In the digital age, ecommerce is becoming more popular and more and more businesses are turning to ecommerce platforms for their online storefronts. With so many ecommerce platforms and tools available, it can be difficult to decide which are the best free ecommerce platforms.
In addition, when you start and take your first steps in the world of online sales, you don't always have the budget you need to get the necessary tools. This can also constitute a first level blockage.
Fortunately, there are ecommerce tools and platforms that offer free versions that you can start using until you make your first sales and upgrade to a paid version.
In this blog post, we'll explore the best free ecommerce platforms for small businesses and discuss the features, benefits, and functionality of each.
This article is a guide for beginners who are getting into ecommerce and do not have a good budget to start. That's why we'll start with the generalities.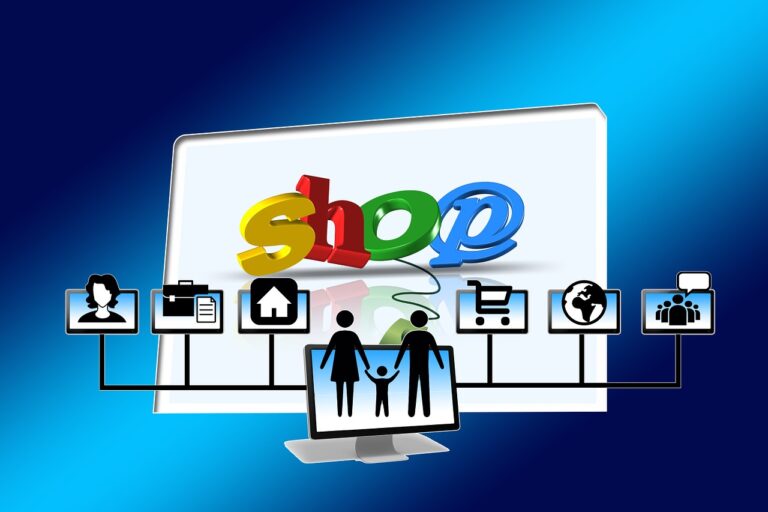 Ecommerce or ecommerce is the buying and selling of goods and services over the Internet.
In recent years, ecommerce has become one of the most popular ways to shop, with more than 2.14 billion people worldwide shopping online. You can buy everything from physical products to virtual products.
It is a business model that has many advantages for companies. In reality, companies operating online benefit from increased reach (thanks to the Internet) not to mention the speed of transactions. So, by having the right tools, businesses can quickly and easily set up a store and start selling their products and services online.
The advantages of selling online
It is said that today, companies that do not have an online presence are doomed to die in time, and this, regardless of the sector of activity.
Here are some advantages that you can have by having your business on the Internet. We will talk about free online store platforms right after.
The reach of the internet
The internet is by far the largest and most developed market in the world with over 2.4 billion buyers. When you put your business online, you give yourself the chance to earn a very small percentage of this staggering number.
On the other hand, when you have your activity only physically, you only reach buyers who are in your area of ​​​activity. This can significantly affect your turnover. Remember that the more people you reach, the more you have the chance of winning customers.
By having your store selling online through the free online store platforms, you can market your products in various countries. In addition, unlike a physical business, an Internet sales store operates full time. Your buyers can therefore find you at any time.
When you have an online store, you cut everything related to production costs in half. You will no longer need a large number of employees to manage your store or cleaners to clean your store.
All this already allows you to considerably reduce production costs. Therefore, you can sell your product cheaper and gain an advantage over your competitors. You just need to have the right tools and the right platforms at your disposal.
We will cover this in the next chapters of this article.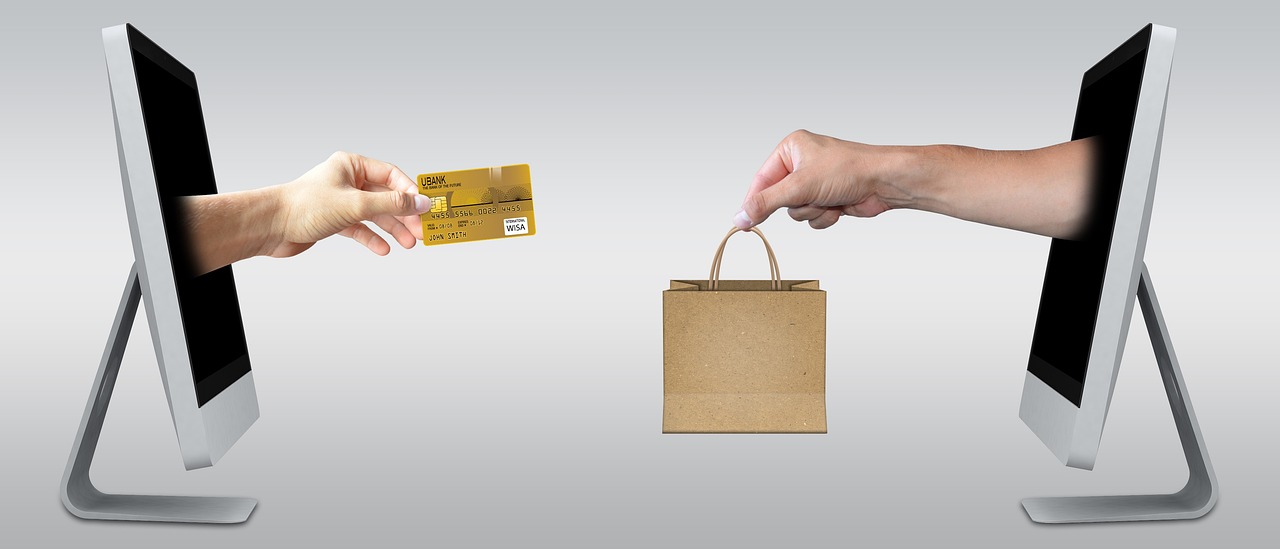 In ecommerce, there are payment processors that allow you to easily receive payments from your customers. Indeed, your buyer will only have to use his credit or debit card to place an order in your store, regardless of where he is.
On the other hand, in the case of a physical store, the buyer is required to move before making a purchase.
Personalized shopping experience
Customers appreciate the convenience of a personalized shopping experience. In ecommerce, you can customize your online store to meet your customers' needs, for example by offering special discounts or personalized recommendations.
But before all this is possible, you have to go through ecommerce platforms.
Since you are still at the beginning, we are going to offer you the best free ecommerce platforms.
Let's first start by understanding what an ecommerce platform is.
What is an ecommerce platform?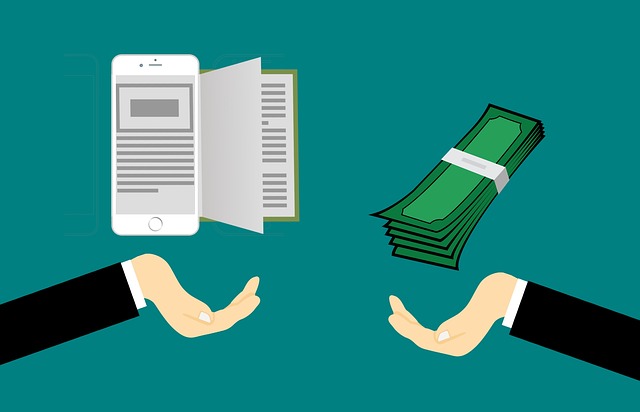 An ecommerce platform is a set of technology that allows you to manage your online sales store.
We talked about the advantages of online sales shops. If you decide to put your business online, you will need a place to host it and several other tools to manage it. It is a bit like it happens in the physical world.
It is all of these tools that we call an ecommerce platform. And speaking of platforms, there are several depending on your needs. Even if in this article, we will focus on the best free ecommerce platforms or those that offer a free trial, it is still important to choose one that will really meet your needs.
Criteria for choosing an ecommerce platform
When choosing an ecommerce platform, there are a few things to consider.
The choice of your ecommerce platform depends fundamentally on your needs, on what you want to have as an online store. For example, if you do dropshipping, you will not have the same needs as someone doing traditional ecommerce.
Indeed, the first thing to do is to know what your online store will look like. This brings us to the second criterion.
Once you know concretely what you want to have, you now need to opt for the free online store platforms that have the features that will allow you to obtain the expected results. This is what all the best ecommerce sites do.
First, consider which features are important to your business, such as payment processing, customer management, inventory management, etc.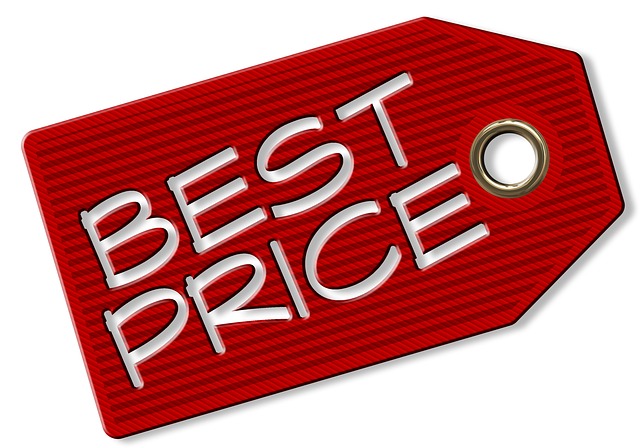 As mentioned above, most of the best free ecommerce platforms have paid versions. These paid versions are imposed on you when you reach a certain level with your online sales store.
Indeed, we therefore recommend that you take into account the pricing plans that the tool offers before you start using its free version. You can very easily upgrade to a paid version when your online sales business reaches a higher level.
Security is an important factor in choosing an ecommerce platform. Make sure the platforms you choose offer secure payment and data processing and storage.
Also check if they are up to date with the latest safety regulations.
Now you have everything about ecommerce platforms, here is our selection of the best free ecommerce platforms.
The best free ecommerce platforms
Here is the list of best free e-commerce websites:
Shopify
Wix
BigCommerce
WooCommerce
Magento
Weebly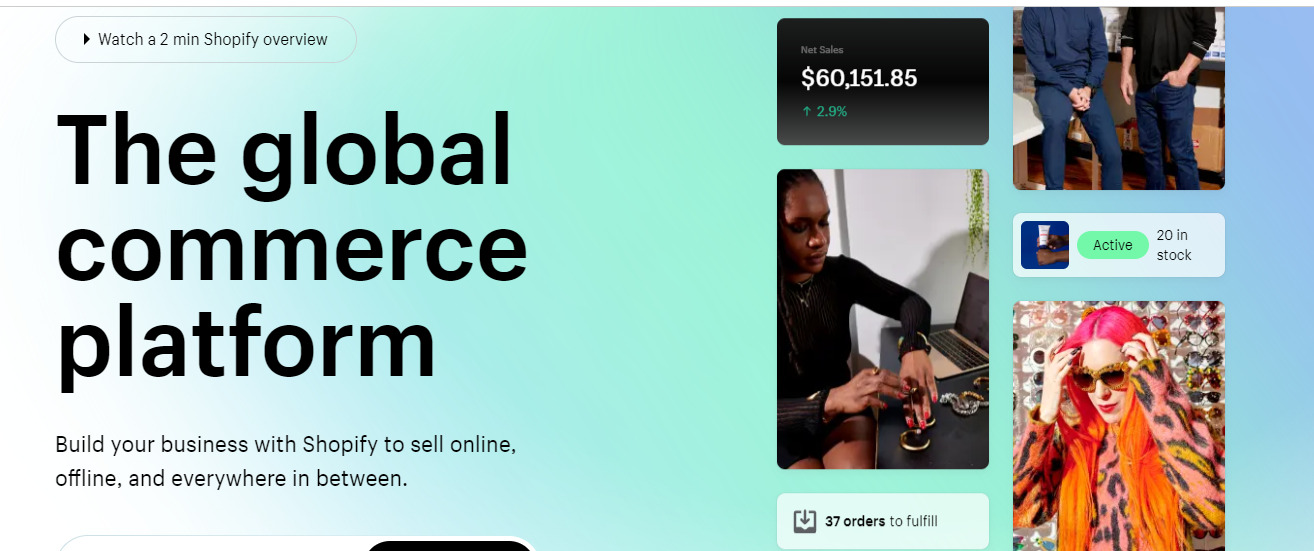 Shopify is one of the most popular ecommerce platforms, and for good reason. It's easy to use and offers a wide range of features and integrations, like payment processing, inventory management, order tracking, and more. Moreover, it is highly secure and offers 24/7 customer support.
It is a comprehensive site builder that comes with free tools and features that allow you to sell both online, in-person, and even on third-party marketplaces like Amazon, eBay, and others. With Shopify, you can design your store with one of over 100 free themes. I specify that no technical skills in code are necessary.
It is very suitable for beginners who are getting started on the Internet and do not have enough resources to put into creating an online store.
Additionally, Shopify users also enjoy competitive shipping rates from shipping giants such as USPS, UPS, DHL Express. The platform offers unlimited bandwidth and online storage, so your prices won't increase as your site gains traffic and sales.
Basically, it's an all-in-one tool that has become almost indispensable for dropshippers.
For beginners, Shopify offers a 3-month trial at only $1 per month. It's almost a free offer.


You won't find a better way to start selling online. Here is a summary table of Shopify.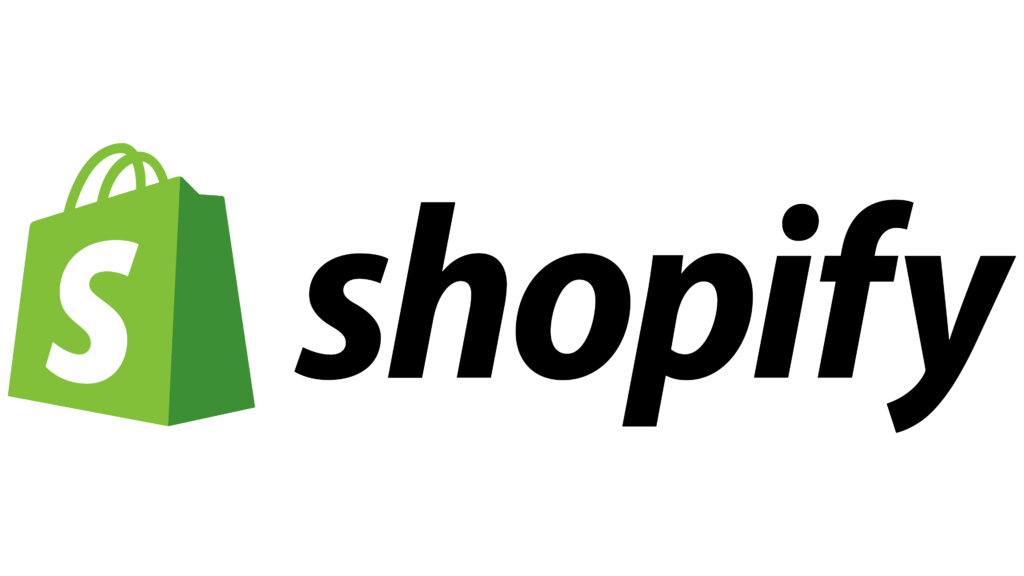 Create your Shopify store for only $1 during 90 days
Simple and easy to use
Ergonomic interface
No need for technical experience to create a site
$1/month free trial for 3 months
Integrated Hosting
Integrated email marketing tool
Accepts over 70 payment methods
Paid if you want to add advanced features
High fees if you use other payment processors
Best Free Ecommerce Platforms : Wix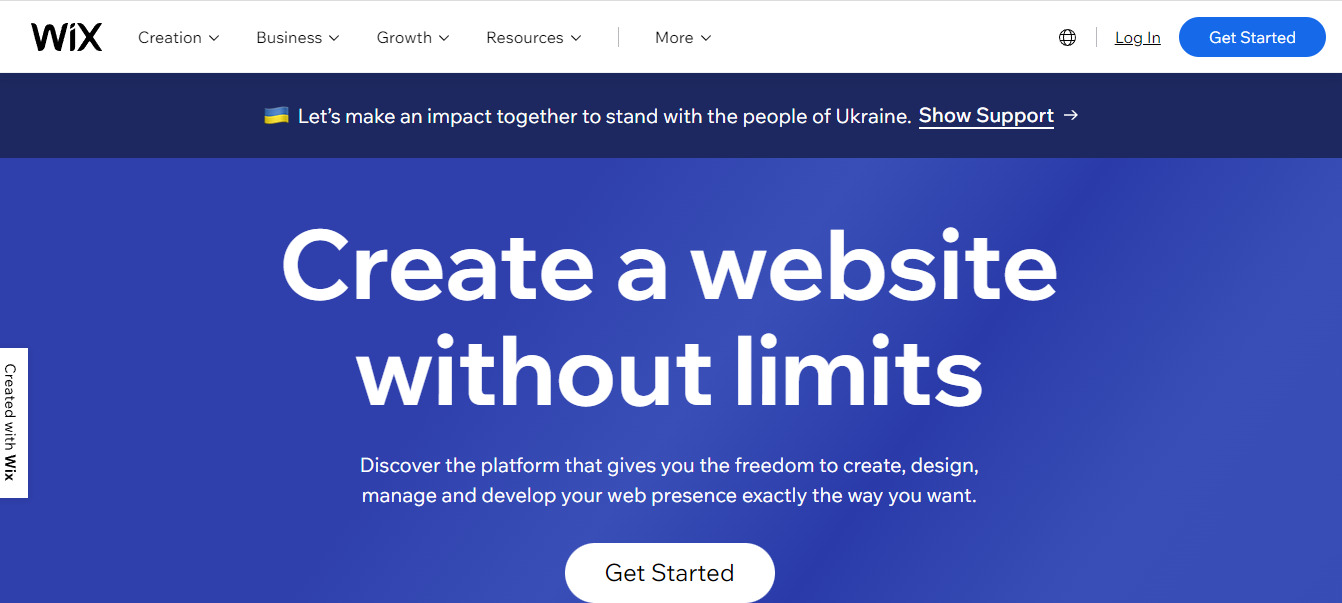 If I have to recommend a free ecommerce platform to a beginner, it will probably be Wix. It is an ergonomic and solidly built ecommerce platform that facilitates the creation of online stores.
It is at the top of the list when it comes to the ease of handling the interface. It is a platform typically built for small businesses. The developers have put in just enough to run an ecommerce business.
Its free version will allow you to create your first online store and make your first sales on the Internet. However, Wix is ​​not suitable for large companies, as its system is not powerful enough to handle a large inventory of products.
Easy-to-use interface
Mobile-friendly
Allows you to sell products directly on Instagram
Cannot handle a large stock
No more theme changes after the store goes live
Only for beginners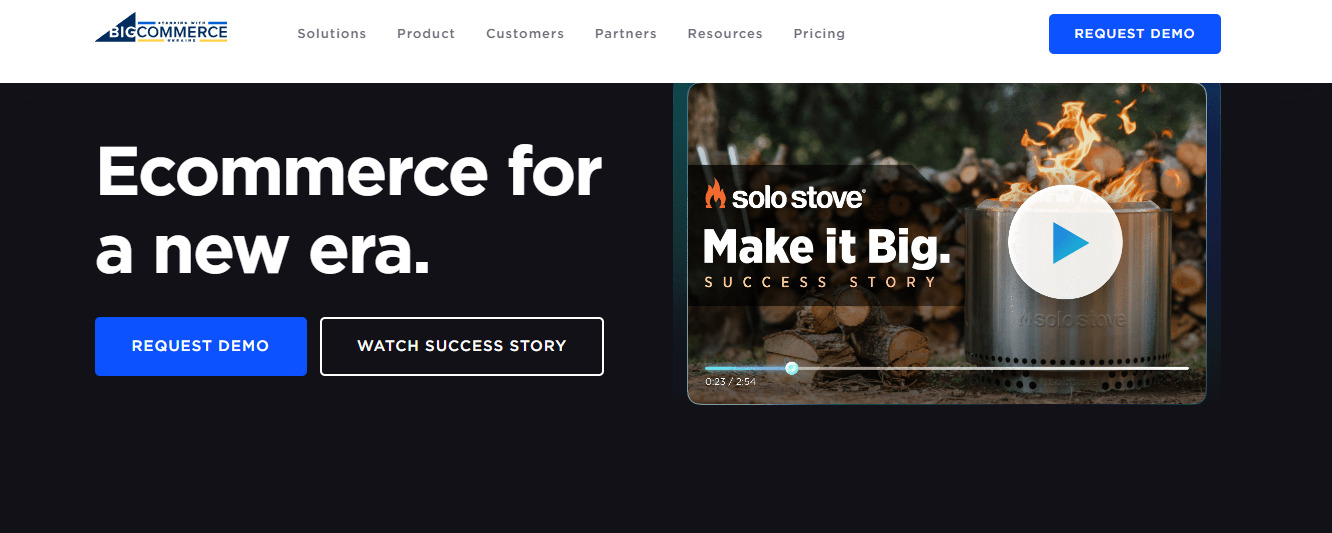 BigCommerce is another popular ecommerce platform that offers several ranges of features. If you plan to create a long-term business and build an ecommerce business, BigCommerce is the choice you need to make.
It is an all-in-one platform that allows you to centralize all the management of your online store in one place. With BigCommerce, you can easily create a professional online store.
Indeed, if you have growth plans or access to technical resources, BigCommerce might be the best platform for you. Its trial version will allow you to start, but in the long run, you will necessarily need to upgrade to a paid version.
Even though in most cases BigCommerce is more useful for large corporations or businesses that need specific and customizable solutions, you can still use it for your beginner needs.
BigCommerce has features for international commerce, SEO, and multi-channel selling on social and third-party marketplaces.
Pros and cons of BigCommerce
No experience needed
All-in-one platform
Support an unlimited number of products
Good for SEO
Reduced fees on payments
Selling limit in tariff plans
Not enough free themes
Best Free Ecommerce Platforms : WooCommerce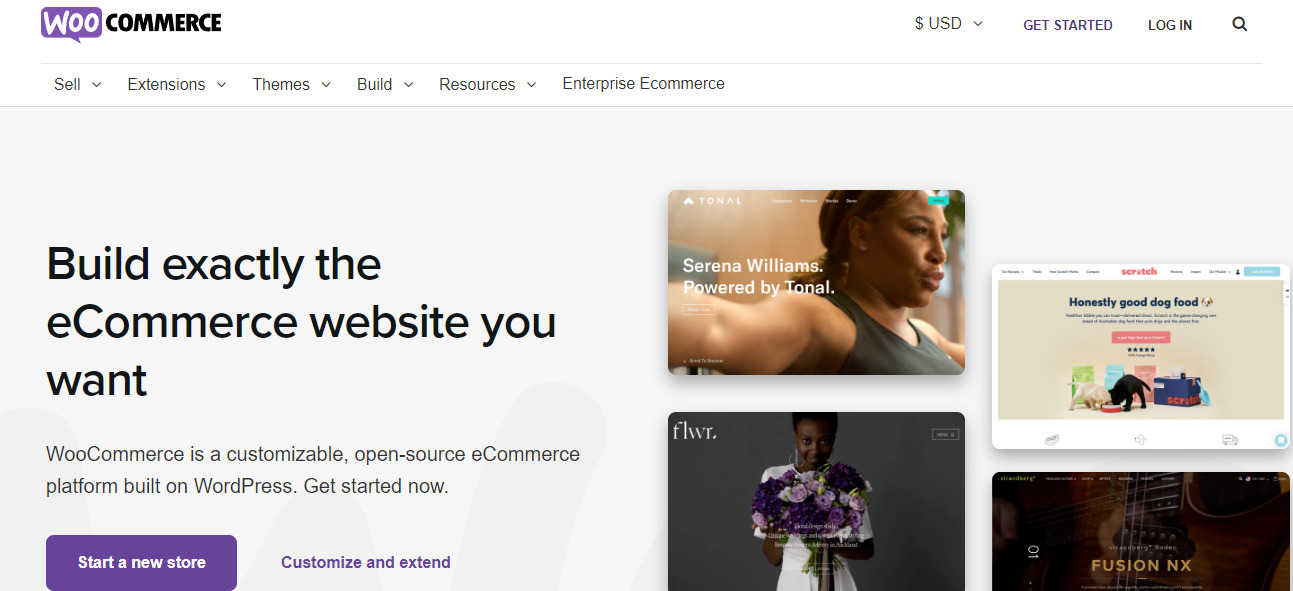 WooCommerce is a great option if you're looking for the best free ecommerce websites. It is easy to use and offers several features, such as payment processing, inventory management, etc. Moreover, it is highly secure and offers a wide range of integrations. With WooCommerce, you can easily create an online store and start selling your products and services.
It is a free WordPress extension that allows you to easily set up your online sales store. However, unlike Shopify, you will need experience to use this platform. And above all, it is not completely free.
Also, you will most likely have to pay for your site development, domain name, hosting, payment integrations, etc. The advantage with WooCommerce is that you can customize it to your business size. In other words, the platform can be as small or as big as you want.
Using WooCommerce is very similar to using WordPress. Since it is also a WordPress extension, the learning curve is almost zero. Adding a product is much like adding a page or editing an article.
In addition, WooCommerce complies with the latest regulations in terms of security and also offers solutions for configuring recurring payments, for better management of your store.
The Pros and cons of WooCommerce
Great varieties of plugins
Advanced customization of your site
Accepts multiple payment methods
Integrated international sales tools
Only works on WordPress
Complex set up
Plugins can get expensive depending on the features you want to get
Best Free Ecommerce Platforms : Magento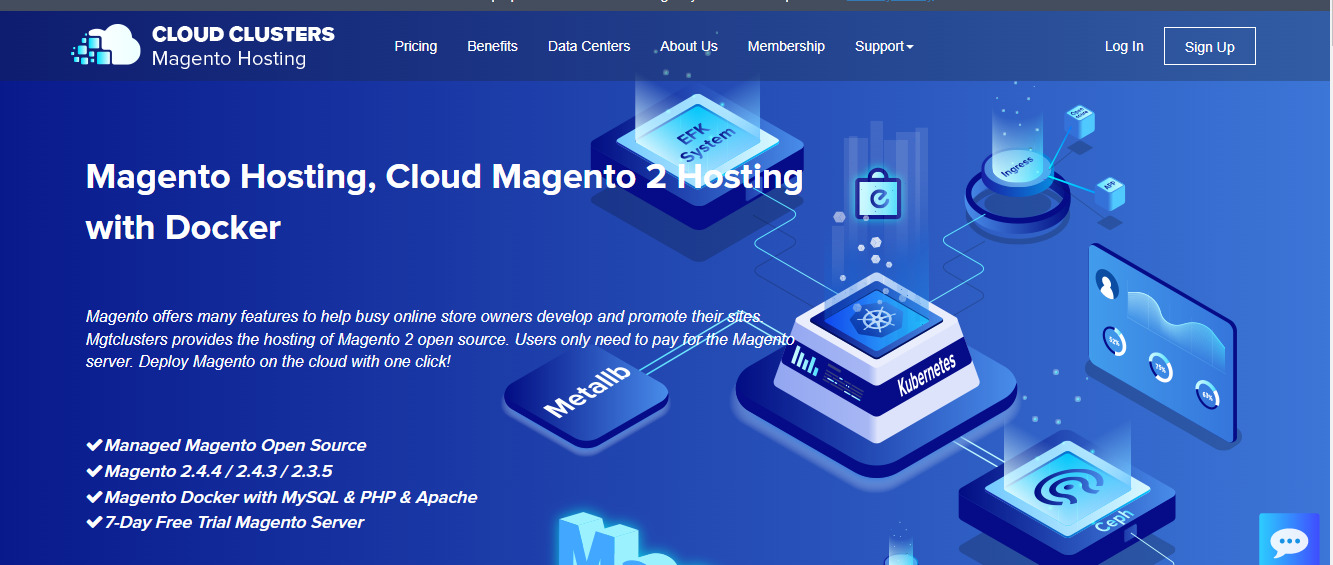 Magento is also an ecommerce platform that is typically intended for professionals who already have experience and want to take their business to the next level.
If you are a beginner and have just taken your first steps on the Internet, Magento is not the platform for you.
It has powerful features, such as product and customer management, SEO optimization and many other options that are very useful for large businesses.
It is quite difficult to use if you don't have a certain level of technical skill. However, Magento is the most powerful eCommerce platform on this list.
Advanced Features
Can support a large stock of products
Accepts multiple payment methods
Integrated international sales tools
Difficult to set up
Not suitable for beginners
Ineffective customer service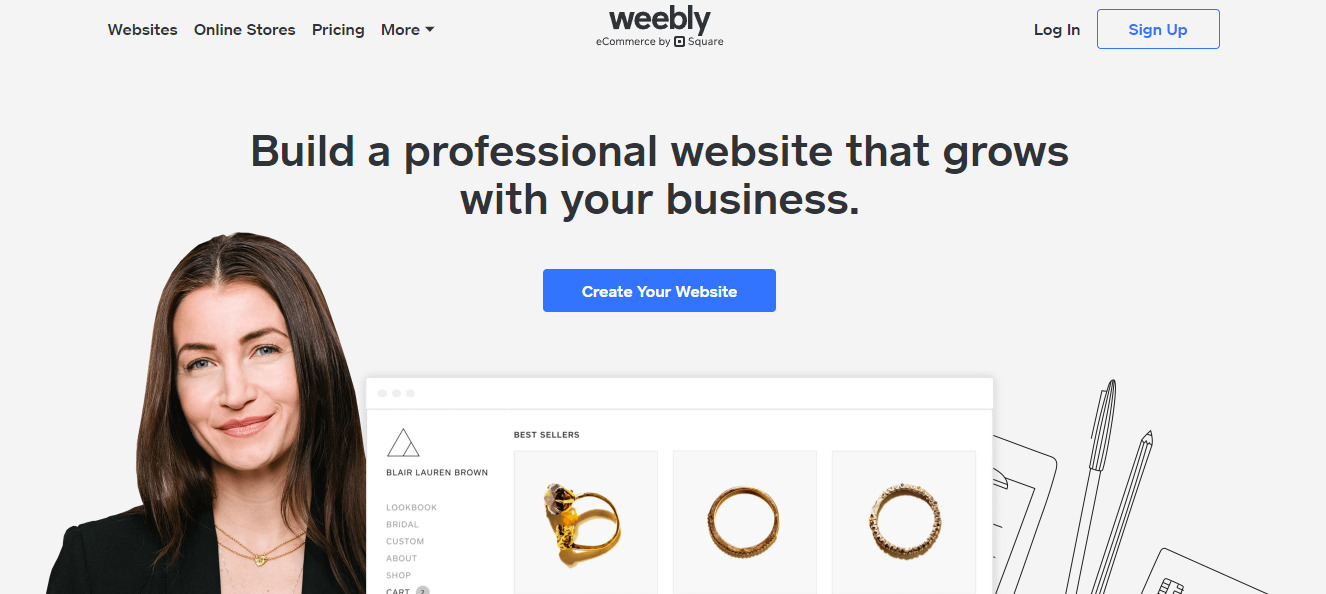 If you want to create your online store easily and very quickly, Weebly may be the free ecommerce platform for you. It is a platform that we particularly recommend for beginners.
If you are already advanced and have a large stock to manage, it is better to turn to other platforms like Magento or Shopify.
Unlike other platforms which usually load in less than 3 seconds, it takes you about 4 seconds to load on Weebly. You therefore agree that its use can very quickly become a headache if you have enough data to pass.
A great advantage is that its free plan is more than enough for a beginner. You get built-in features like marketing automation, which isn't often possible on most other platforms.
Even with the free version, you'll have a huge variety of templates you can use.
Additionally, Weebly does not include features such as one-click upsells, abandoned cart email marketing, tracking, or subscription/recurring billing. However, these are not features that you can add with a third-party add-on.
Free plan with multiple features
Easy to use interface
Unlimited number of products
SEO optimization
Responsive customer service
No offline payment
Free plan not available for non-US users
Best free ecommerce platforms - What to remember?
Ecommerce is an important part of any business, and choosing the right ecommerce platform for your business is important. There are a number of free ecommerce platforms, such as Shopify, Magento, Wix, BigCommerce, and WooCommerce.
Each of these platforms offers a series of functions and advantages, and you can even find free hosting and software options to help you create and manage your online store.
If you're looking for the best free ecommerce platforms for small businesses, this blog post has hopefully provided you with all the information you need. So, start exploring the different ecommerce platforms today and find the one that best suits your business needs.
Frequently Asked Questions
Are there free hostings for eCommerce?
When building an online store, you need to find a reliable hosting provider. Fortunately, there are free hostings, such as Amazon Web Services and Google Cloud Platform. These services offer reliable hosting and can easily grow with your business.
All you have to do is choose the free ecommerce hosting that best suits your needs.
What is the best free ecommerce platform?
In this article, we talked about the best free e-commerce websites
Shopify
Wix
BigCommerce
WooCommerce
Magento
Weebly