If you are considering starting an online sales business, it may be worth trying dropshipping kitchen products. Dropshipping is one of the revolutionary businesses of the moment.
With some digital knowledge, you can very easily launch your own online store without even having huge resources. In this article, we introduce you to the best selling kitchen products in dropshipping.
To succeed in dropshipping or generally on the Internet, there is no point in wanting to reinvent the wheel. Just do what is already working. Discover, in this article, our list of the best kitchen products.
If you are more interested in other dropshipping niches, we advise you to take a look at our full article on the best winning products from the best dropshipping niches.
But before discovering our list of the best winning dropshipping kitchen products, let's first see some generalities about how to dropship cooking items.
How to dropship Kitchen Products
You probably know that dropshipping is a business model that consists of selling products online without having a stock.
Just like in all other online sales businesses, in dropshipping, there are also several niches. And you have the option to specialize in a niche and only sell products from that niche.
This is the case here in the kitchen products niche. You must first know that in dropshipping, the products that work the most and are sold a lot are the products that are used on a daily basis or the products that solve a particular problem for the user.
When we talk about dropship cooking items, you are aware that these are also products that are used on a daily basis, therefore, if you manage to find the right products, you will have no difficulty selling them on your online store.
Generally, dropshipping is done in 4 main steps.

When you start dropshipping, product research is the first step you need to take. Without it, you cannot go to the other steps. You must therefore first find your winning product.
To do this, nothing could be simpler than using one of the many winning product search tools already available on the market today. Among them all, we recommend Dropispy which is also the best search tool for winning products in dropshipping.
It is a very complete tool that allows you to quickly find your winning product.
After the product search, you must now identify the supplier who will deliver this product to you, since it is he who will be responsible for delivering your customers.
Finding a dropshipping supplier is very easy today because there are many platforms where you can find the supplier you need.
Generally, dropshippers work with Chinese suppliers because they offer the best prices on the market. All you have to do is go to AliExpress and find a supplier that sells your product.
We have also written an article on finding a dropshipping supplier that you can consult here.
After finding the supplier who will deliver your customers, you can now start creating your store on which you will sell the products. Today, thanks to Shopify, creating an online store has almost become child's play.
You no longer need any technical knowledge to create a good online store. Shopify has several templates that you can easily use to have your store selling online in just a few clicks.
You can also use its alternative which is WooCommerce which offers almost the same features.
Once you have your online store, you can now start promoting your products through advertising.
When you start dropshipping, no matter what niche you specialize in, don't expect to make your first sales through SEO. It is possible, but it will take you a lot of time.
The best solution for you is to start paid advertising, whether on social networks or search engines. But in the beginning, to test your products, it is better to start with Facebook advertising.
Once you start getting results, you can move on to other platforms.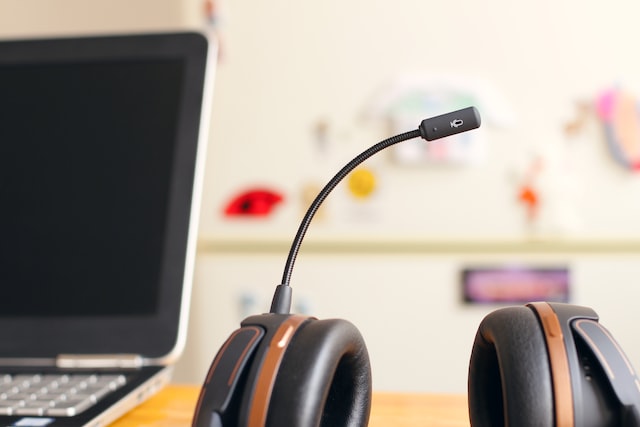 Customer service is one of the most overlooked metrics by dropshippers, yet if you don't have good customer service, your dropshipping store won't last long.
So make sure you have full-time customer service available who will be able to address any concerns your customers may have.
10 Best Dropshipping Kitchen Products to Sell
Best Kitchen Product 1: Vegetable Digging Drill
Vegetable Digging Drill is a vegetable and fruit drill. It is a very interesting product that may surprise parents, because they are not used to using it on a daily basis. So, with the right marketing arguments, you can sell this product well.
The advantage of this product is not only to help create more attractive vegetable or fruit dishes, and at the same time to avoid injury with the knife.
In addition, it does not need electricity or batteries to operate.
It is also one of the best dropshipping kitchen gadgets. You can also play on the pricing policy by offering "Offers after 2 purchases". Free shipping can also be a good option.
Best Kitchen Product 2: Stainless Steel Easy Food Slicer
What cook wouldn't love to cut their food evenly and without discomfort? This product cuts food evenly with just one push. It can easily slice meat, fruit, eggs, etc.
With a good presentation of the product, you can easily sell it on your dropshipping store.
On AliExpress, the product costs around $10, so you can potentially resell it for $29.99 on your dropshipping store.
Best Kitchen Product 3: Dumpling Mould
In our list of the best kitchen supplies for sale online, this product is quite particular. This product is mainly for people who have trouble making ravioli and dumplings in the kitchen.
This product is the perfect solution for dumpling lovers, it allows you to make dumplings quickly and with a button.
If you want to sell this product on your dropshipping store, you need to find a video that highlights the product and its features. In your targeting, focus on people in their thirties whose cooking is part of their interests.
It costs between less than $10 on AliExpress.
Best Kitchen Product 4: Oil Dispenser Brush
This product is a super practical tool for seasoning meats and salads.
This oil dispensing bottle with a prominent silicone grill brush makes it easy to control the amount of oil used and prevent waste. It can also ensure the cleanliness of tables and cooking surfaces.
We can clearly see that the product solves a problem and brings a plus to its user. Which is part of the characteristics of a winning product.
The other advantage of selling this product is that it does not cost much compared to its high potential that you can highlight in your store. It costs around $2 on AliExpress.
This product can therefore become very profitable for you if you use the right strategies.
Best Kitchen Product 5: Kitchen Storage Shelf
Kitchen Storage Shelf is a kitchen organizer that helps save space, save on cleaning and save time.
This product is an ideal piece of furniture for storing household essentials, appliances, dry food, tools and other accessories in the kitchen, bathroom, living room or garden.
As well as being easy to assemble, the wire shelves come with installation instructions; no tools are required.
All this makes this product a potential winning product that can interest customers. It is among the best selling kitchen products online in 2023.
Feel free to highlight its many features on your store.
Best Kitchen Product 6: Brush With Soap Dispenser
This product is a revolutionary dishwashing brush or sponge, easy to use and very practical. It has an automatic dishwashing liquid dispenser. Simply unscrew the lid to fill it with soap.
It cleans cooked food easily and is safe for non-stick cookware. The handle has a soft, comfortable and non-slip grip.
Here are a lot of features of this product that you can highlight on your dropshipping store to sell it.
In addition, the product is inexpensive. It costs around $2 on AliExpress.
Best Kitchen Product 7: Grain Rotary Bucket
Grain Rotary Bucket is a small multifunctional cabinet with several compartments on which the customer can store and then retrieve his seeds easily.
This product is clearly a potential winning product, because it is clear that it meets a need that is already present.
Many people want to keep their food dry, measure it without wasting it. This product solves this problem.
This compartmentalized grain dispenser promotes sorted storage and one-click access to food. Clear rotating bucket is visible for easy viewing of capacity.
The product clearly has great potential, but may not be very profitable, as it already costs between $20 and $50 on AliExpress.
Best Kitchen Product 8: Cordless Hand Mixer
This is an excellent kitchen product. It's a hand-held immersion blender with multiple attachments for soups, smoothies, sauces, and more.
Its compact and ergonomic design makes it easy to reach cups, pots, pitchers and bowls.
As a marketing argument, do not hesitate to highlight the fact that the product is a multifunctional device for all kitchen preparations. It is therefore an all-in-one product. The user buys it once, but uses it for several things.
Best Kitchen Product 9: Sharp Blade Finger Peeler
The two-finger design of this tool fits comfortably for quick and easy peeling of fruits and vegetables. In addition, there is no risk of injury to the user's hands, which are perfectly protected.
The product is very easy to use and has a very strong potential for dropshipping sales.
The product costs an average of $2 on AliExpress.
Best Kitchen Product 10: Fruit Cutting Knife
We finish our list of the best dropshipping products for kitchen with the Fruit Cutting Knife. This product makes it possible to give interesting shapes to fruits, increase the appetite of guests and make fruits more delicate and attractive.
With a little research, you can find a supplier on AliExpress. Since the product costs no more than $5, you will have a great advantage by offering free shipping.
Best Kitchen Products - Conclusion
In short, we can remember that there are several dropshipping kitchen gadgets for sale. We have described in this article, the 10 kitchen products likely to make you make thousands of sales. All the products seen in this article are among the best selling kitchen products in dropshipping.
You just need to find reliable marketing arguments to be able to sell these products.
Note that the products on this list were found on Dropispy, which is a product search tool that I invite you to discover here.