The role of shipping in the world of e-commerce is undeniable. For merchants utilizing Shopify, finding the ideal shipping application can turn into a real challenge. 
This article is here to guide you through the top 5 best shipping applications for Shopify, delving into their features, strengths, and weaknesses, as well as their pricing structures in detail.
The E-commerce Elite: Top 5 Best Shipping Apps for Shopify
Sendcloud: The Shipping Maestro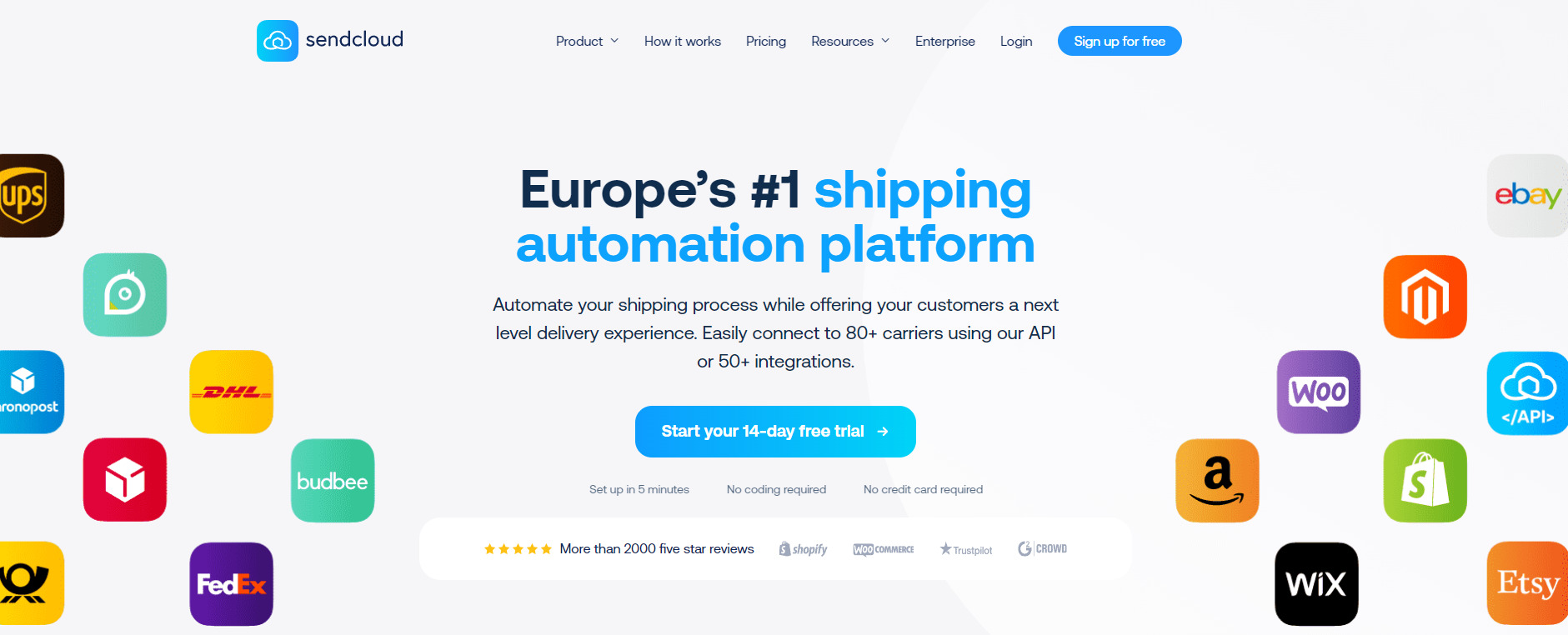 Sendcloud effortlessly connects to Shopify, providing seamless integration.
It offers automated shipment tracking, allowing you to stay informed about the status of your packages in real-time.
Sendcloud simplifies returns for your customers by offering a hassle-free return policy.
It also offers a variety of international shipping options, thereby opening up your business to a global audience.
Advantages and Disadvantages of Sendcloud
Intuitive interface, simplifying shipping management

International shipping options
Some advanced features may require time to master

Some options may incur additional costs
Sendcloud offers a range of packages, from a free option with basic features to premium subscriptions offering advanced features starting from €45 per month.
Shippo: The E-commerce Navigator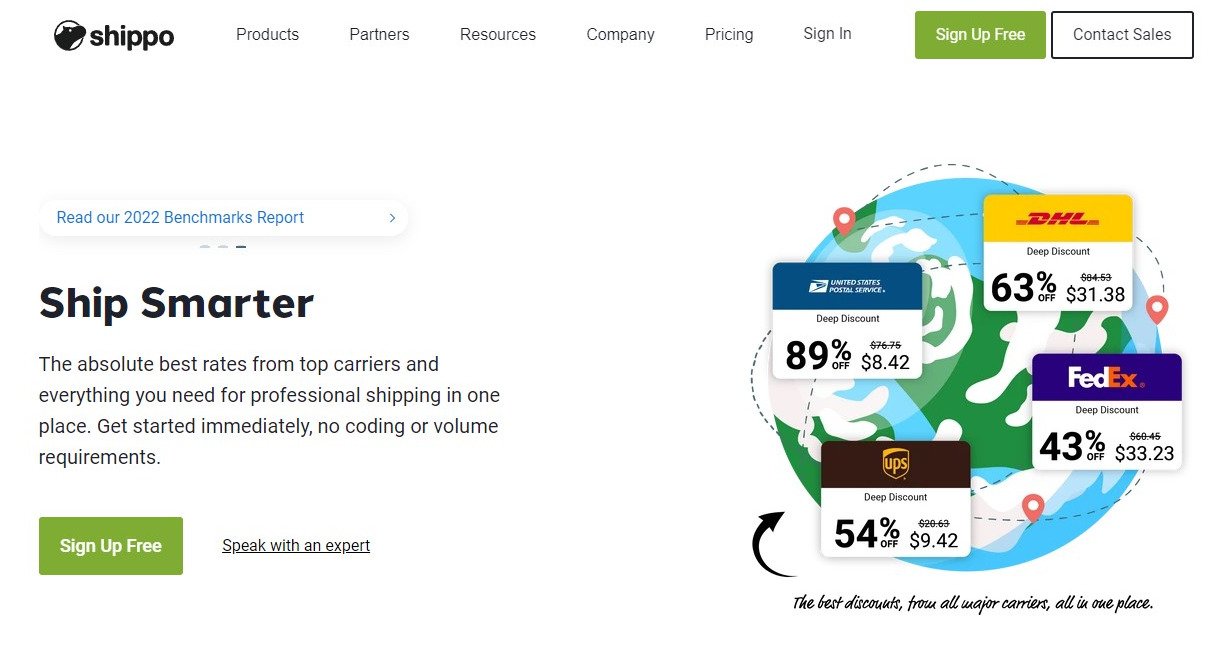 Shippo integrates directly with Shopify, making order synchronization effortless.
It offers negotiated shipping rates with major logistics companies, saving you on shipping costs.
Shippo offers both international and domestic shipping options, thus providing you with great flexibility.
Advantages and Disadvantages of Shippo
Competitive shipping rates

Responsive customer service
User interface could be more intuitive

Shipping costs can vary based on chosen options
Shippo follows a pay-as-you-go pricing model where you only pay for what you ship, starting from $0.05 per label.
Easyship: The Flight to Hassle-free Shipping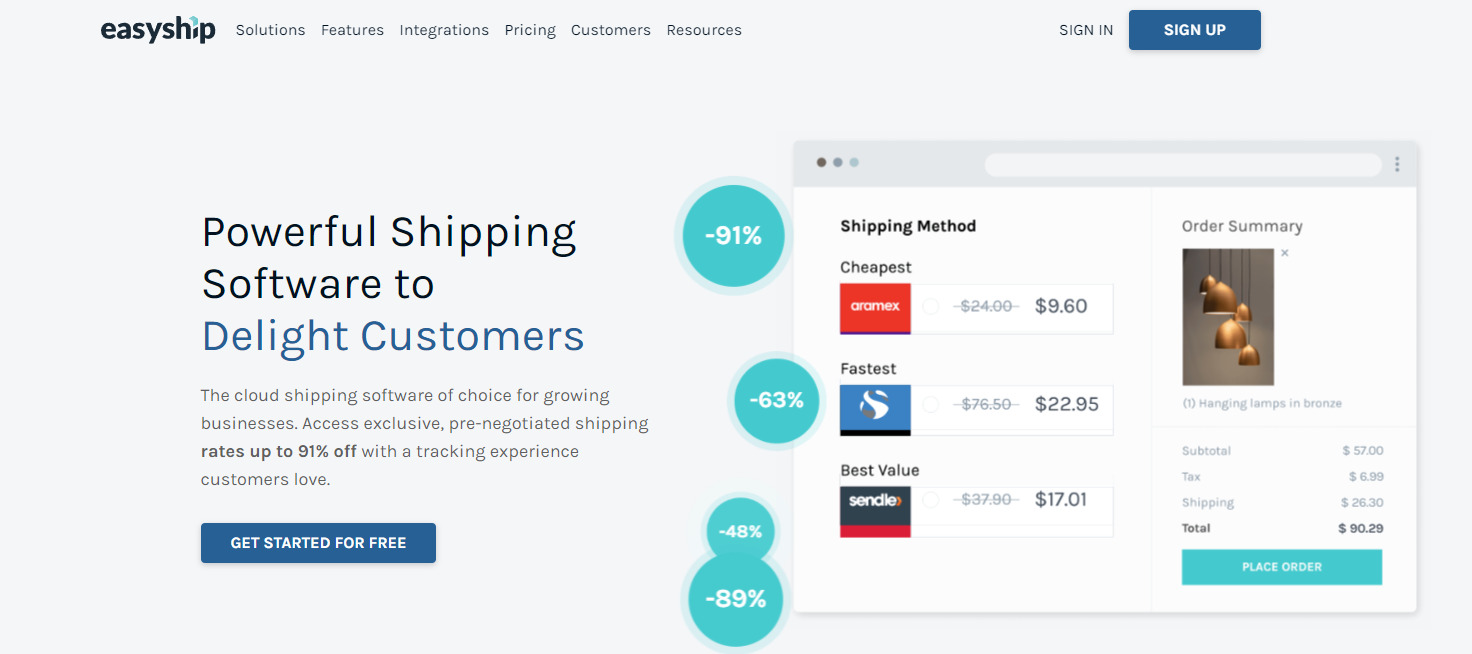 Easyship seamlessly integrates with Shopify for a smooth user experience.
It gives you access to over 250 shipping solutions, allowing you to choose the one that best fits your business.
Easyship offers advanced tracking tools to monitor your parcels and provide real-time updates to your customers.
Advantages and Disadvantages of Easyship
Wide range of shipping options

Advanced tracking tools
Some shipping services may incur additional fees

Initial setup can take some time
Easyship offers a flexible pricing structure, with packages ranging from the free option to the premium offering starting from $29 per month.
AfterShip: The Post-Sale Peace of Mind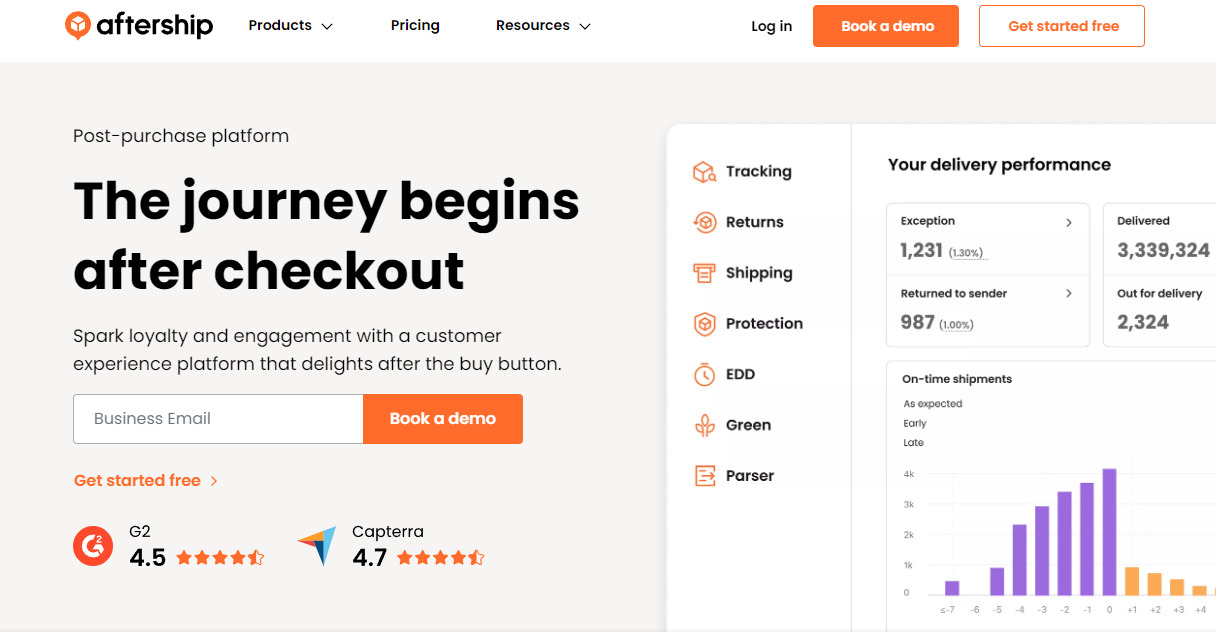 Seamless integration with Shopify for simplified shipping management.
Real-time tracking tools to keep your customers informed about the status of their parcels.
Easy returns management with a user-friendly returns portal.
Automated notifications to keep customers informed about shipping updates.
Advantages and Disadvantages of AfterShip
Excellent post-sale customer experience

Customizable automated notifications
Limited to tracking and return functionalities

May require another app for shipping services
AfterShip offers a free package with basic features, as well as premium packages starting from $9 per month.
ShipBob: The Logistics Ally for Your E-commerce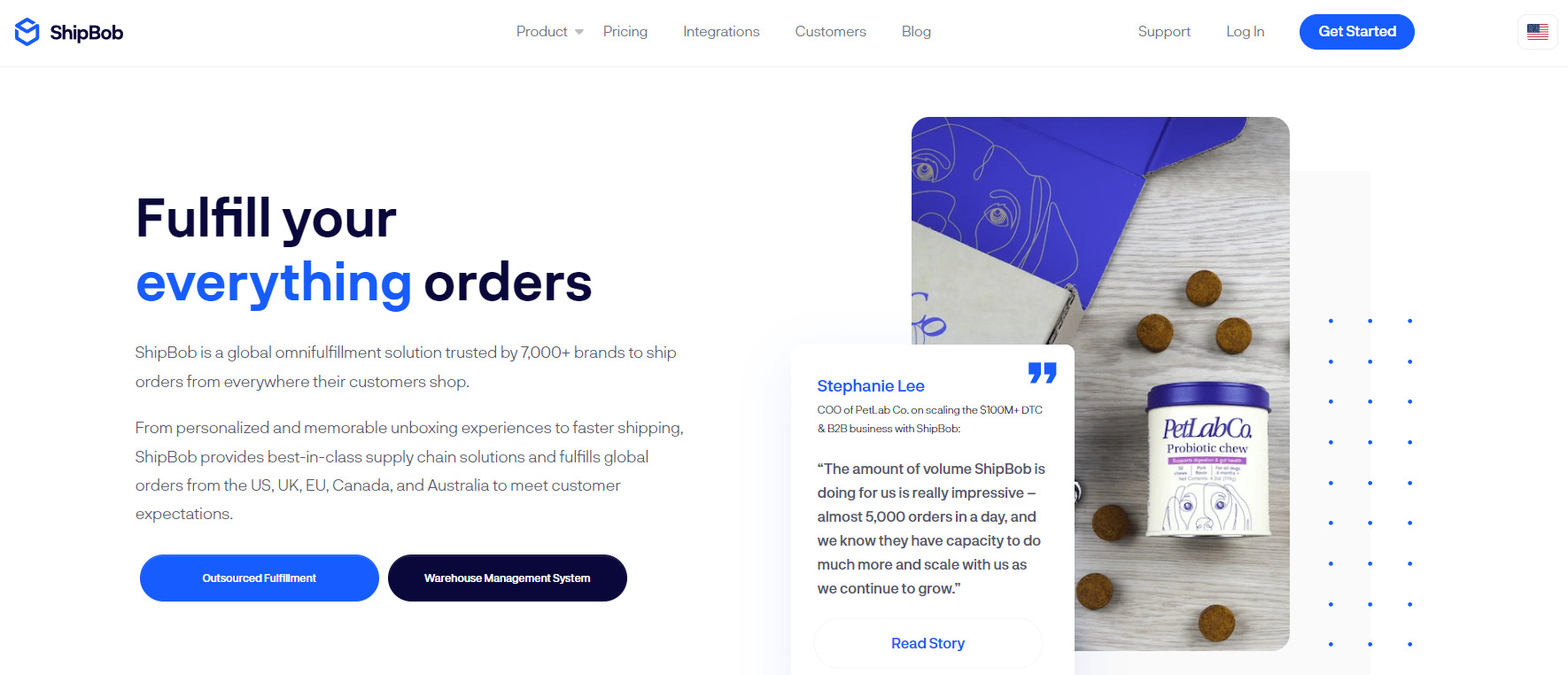 Seamless integration with Shopify for centralized order and shipping management.
Fast and affordable shipping through a distributed warehouse network.
Inventory and returns management with transparent tracking.
Competitive shipping rates through partnerships with major carriers.
Advantages and Disadvantages of ShipBob
Comprehensive solution for shipping and logistics

Fast and affordable shipping
Can be costly for small businesses

Setup may require time and effort
ShipBob operates on a custom pricing model based on your specific needs. Shipping, storage, and handling fees are charged separately.
We have explored the top 5 best shipping applications for Shopify, examining their features, advantages, disadvantages, and pricing structures. Each of these applications offers unique benefits for e-commerce merchants.
The choice of the most suitable application will depend on your specific needs. If you are looking for a comprehensive solution for shipping and returns management, Sendcloud or ShipBob might be the ideal choice. If you are seeking the most competitive shipping rates, Shippo could be your ally.
For a wide range of shipping options, turn to Easyship. Lastly, if post-sale tracking is your main concern, AfterShip could be the solution for you.
How important is a good shipping application for my Shopify e-commerce?
A good shipping application can greatly enhance your business efficiency by simplifying shipping management, improving customer experience, and reducing costs.
Are all these applications compatible internationally?
Yes, all these applications offer international shipping options. However, shipping rates and delivery times may vary depending on the destination.
Can I use multiple shipping applications for my Shopify e-commerce?
Technically, yes. However, it may be more efficient to choose one application that best meets all your shipping needs.
How do I choose the best shipping application for my Shopify e-commerce?
Consider your specific shipping needs, such as delivery speed, cost, parcel tracking, returns management, etc. Then compare the features, advantages, and disadvantages, as well as the pricing of different applications to make an informed choice.
What are the best shipping apps for Shopify?
Here are the top 5 best shipping apps for Shopify: 
Sendcloud
Shippo
Easyship
Aftership
ShipBob