Are you looking to make money on the Internet, but don't know where to start? You've heard of e-commerce and dropshipping on Amazon, but you're afraid you don't have the necessary skills? Then you've come to the right place.
The world of e-commerce is vast and offers a myriad of options for those looking to set up an online business. Today, we're going to focus on two of the most popular and accessible business models for beginners: Dropshipping and Amazon FBA. Both promise substantial profits with minimal initial investment, but which one is best for you?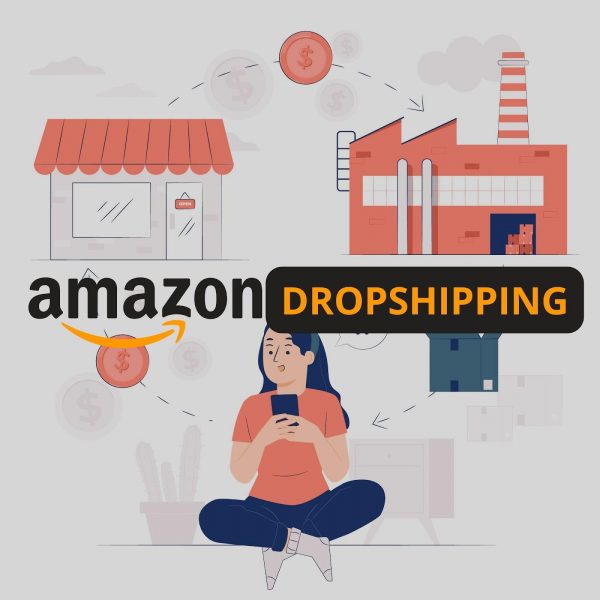 Dropshipping is an e-commerce model that frees you from inventory management. In fact, in this model, you sell products without ever having them in stock.
How does it work? When a customer places an order on your online store (or on a third-party platform such as Amazon), you transmit the order details to your supplier.
They then ship the product directly to the customer. So you don't have to worry about inventory management and storage costs.
How do I set up a Dropshipping business?
Find a market niche for your online store.

Seek out and establish partnerships with reliable suppliers offering quality products in your niche.

Create your online store (e.g. on Shopify) or list your products on a third-party sales platform such as Amazon.

When an order is placed, pass on the details to your supplier, who will take care of shipping.
How do I Dropshop on Shopify and Amazon?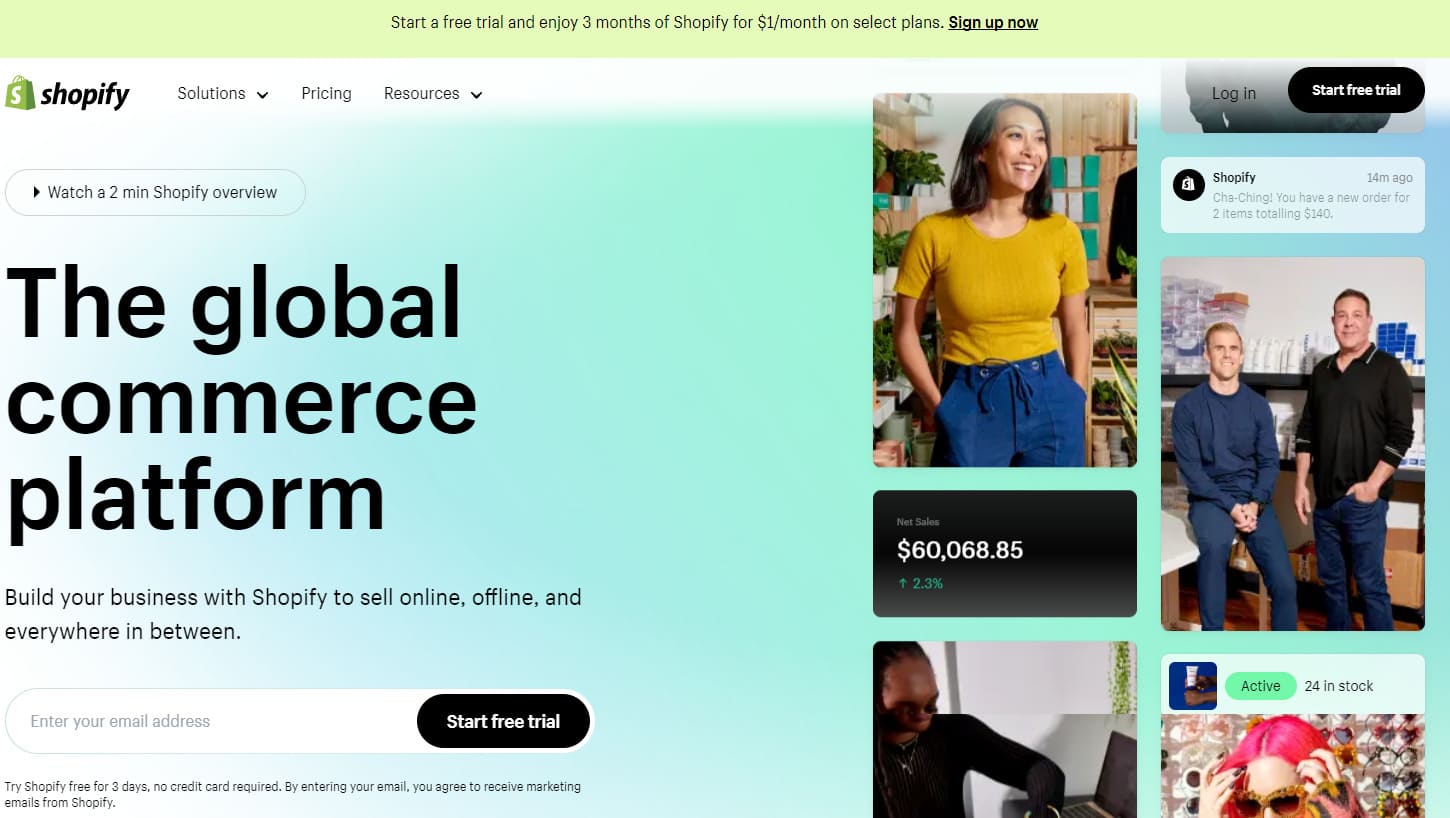 Shopify is an e-commerce platform widely used for dropshipping. It allows you to create a customized online store and offers integrations with many dropshipping providers. Once you've created your store, you can select the products you want to sell from those offered by your suppliers, then list them on your site.
Thanks to our partnership, take advantage of Shopify for 90 days for just $1.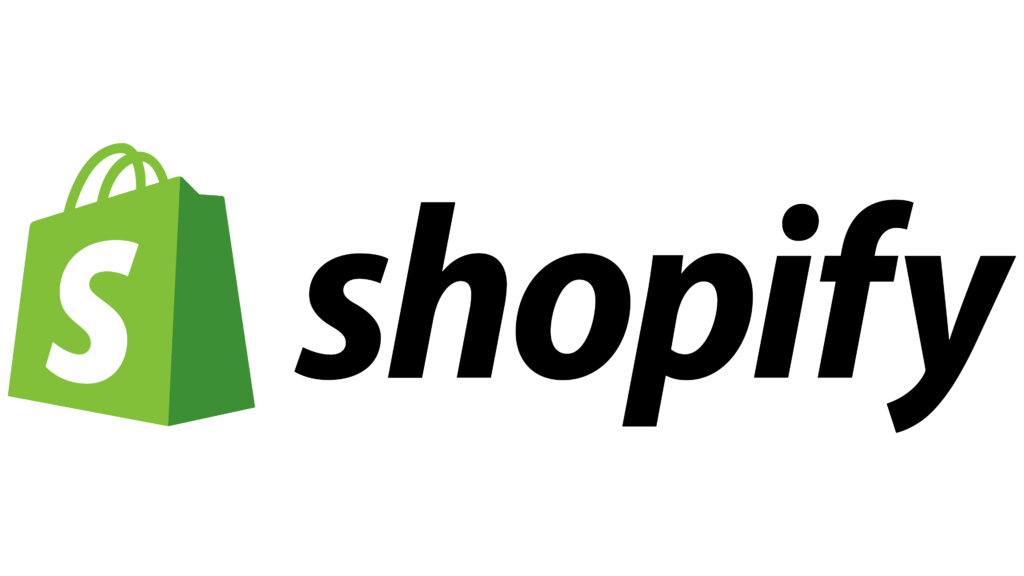 Create your Shopify store for only $1 during 90 days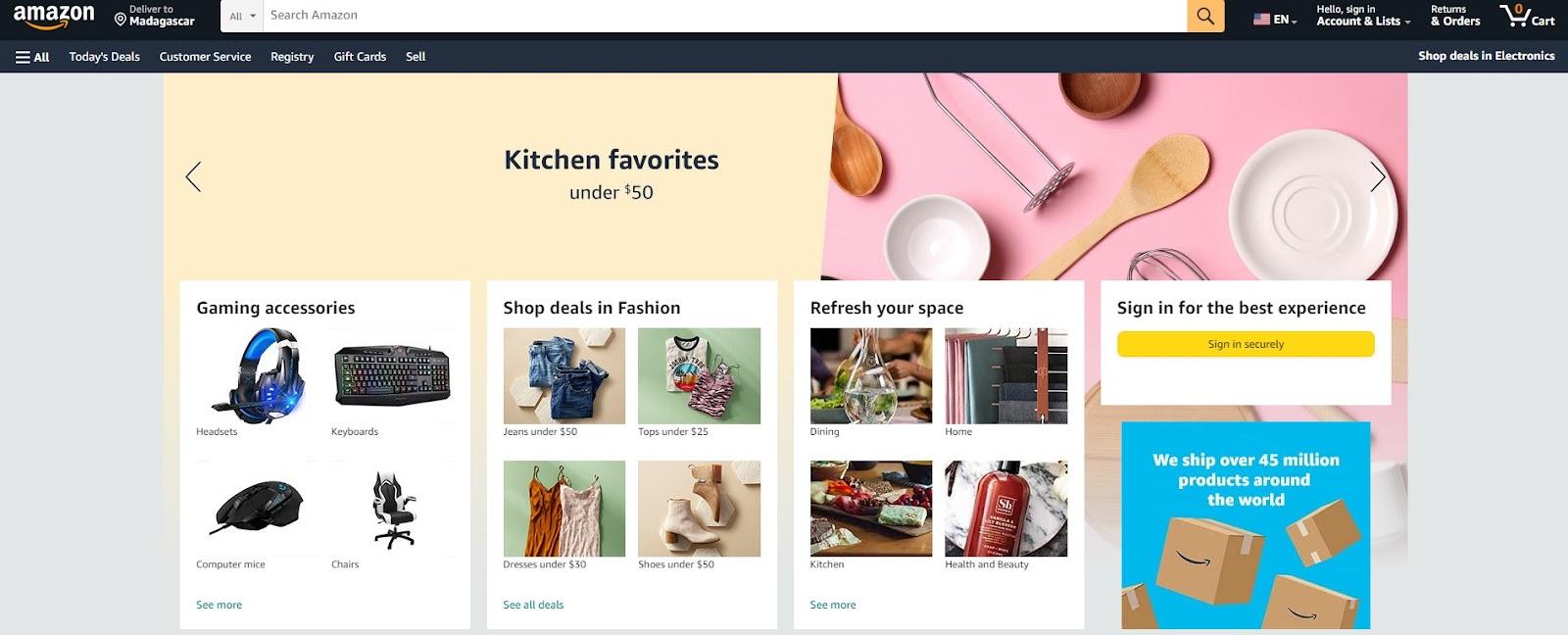 Dropshipping on Amazon is a little different. You can list products directly on Amazon, but you have to respect certain rules specific to this platform. For example, it's forbidden to dropship products from other retailers (such as Walmart). In addition, you must be identified as the seller on all invoices, packing slips and outer packaging, with no mention of the supplier or manufacturer who shipped the product.
So, although more complex, dropshipping on Amazon can reach a much wider audience thanks to the platform's popularity.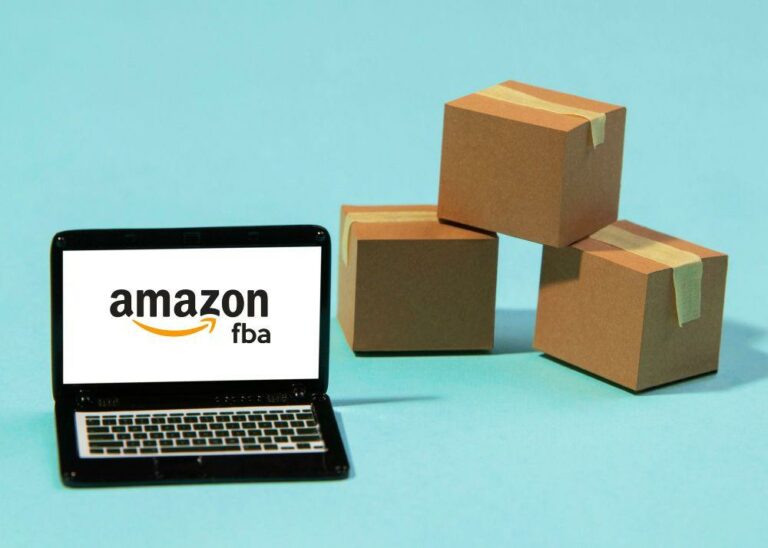 FBA, or "Fulfillment by Amazon", is a service offered by Amazon that takes care of logistics for sellers. In this model, you send your products to one of Amazon's warehouses. When a customer buys your product, Amazon takes care of packaging, shipping and even after-sales service. In other words, you benefit from Amazon's powerful infrastructure while focusing on the sales side of your business.
How do I set up a business with Amazon FBA?
Look for profitable products to sell. These could be private-label products you've designed, or wholesale products you buy to resell.

Send your products to an Amazon distribution center.

List your products on Amazon. Once a customer places an order, Amazon takes care of shipping.

Amazon deducts its costs from your selling price and pays you the rest.
What is Amazon FBA Dropshipping?
Amazon FBA Dropshipping is a model in which Amazon serves as the sales platform. Instead of storing your products in Amazon's warehouses, you work with a dropshipper. The dropshipper's role? Ship the products directly to your customers. You, as the seller, never have to handle the product.
Here are the key points to remember:
Amazon FBA Dropshipping combines traditional dropshipping and Amazon FBA in a hybrid approach.

You enjoy the benefits of dropshipping while benefiting from the visibility offered by Amazon's vast marketplace.

The model has its own challenges, including order management and compliance with Amazon policies.
Let's take an example: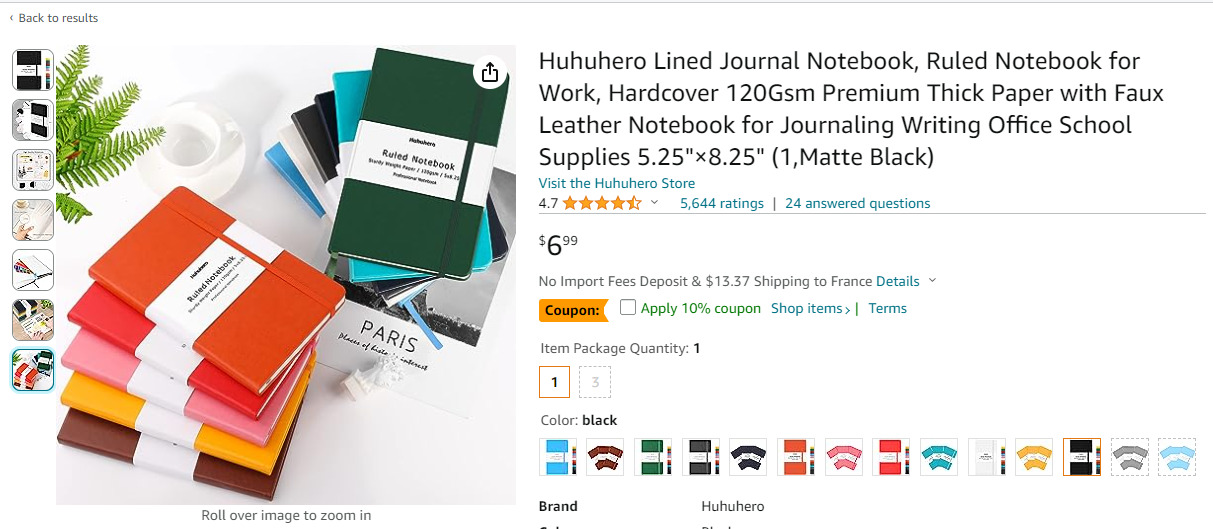 Imagine you sell books. Instead of buying a stock of books and sending them to Amazon for storage and shipping, you work with a book supplier. When a customer buys a book through your Amazon store, you forward the order to your supplier, who ships the book directly to the customer. On your side, you don't have to manage stock or worry about shipping.
It's an attractive model, but requires a thorough knowledge of Amazon's rules. Before taking the plunge, make sure you understand the implications and responsibilities involved.
Dropshipping VS Amazon FBA comparison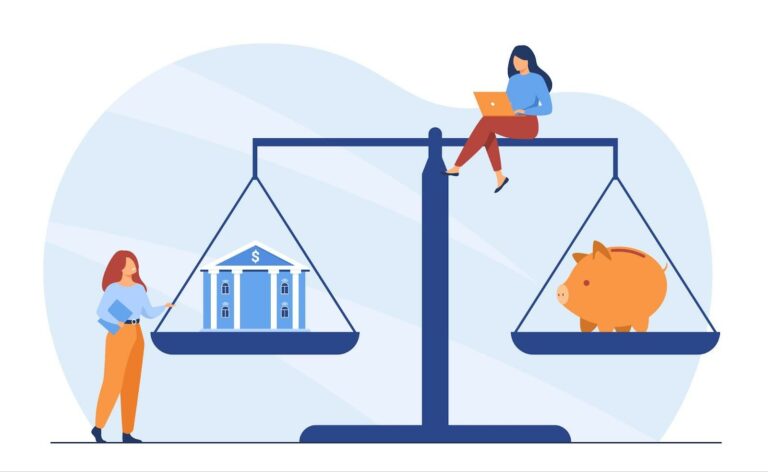 Add Your Heading Text Dropshipping: practical and low-risk?
Dropshipping is generally considered very practical. You don't have to worry about inventory management, packaging, shipping or after-sales service. What's more, the financial risk is fairly low, as you don't have to invest in products before selling them. The downside, however, is that you're entirely dependent on your suppliers for product quality and shipping speed.
Amazon FBA: a powerful but demanding tool?
With Amazon FBA, you benefit from the logistical power of Amazon, which can ship products quickly to millions of customers worldwide. However, this convenience comes at a cost: Amazon FBA fees can add up quickly, especially if you stock a lot of products or large products. What's more, you have to comply with Amazon's strict rules on product quality and customer service.
Budgets and funding requirements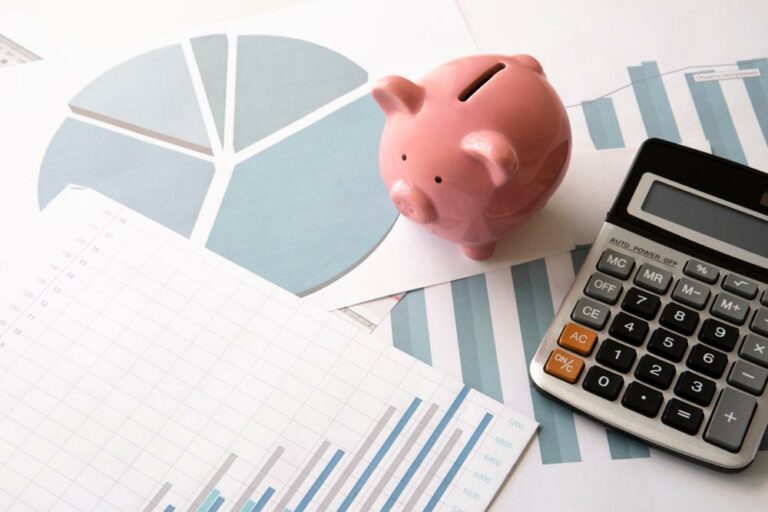 Dropshipping: an affordable way to get started?
Dropshipping can be a wise choice for those with limited financial resources. It doesn't require a large initial investment in inventory. The main costs are the creation and hosting of your online store, advertising, and transaction fees for each sale.
Cost of creating an online store:

approximately $29 per month with Shopify.

Advertising costs:

variable, but allow at least $200 per month for an effective marketing strategy.

Transaction fees:

generally around 2.9% + 30 cents per transaction on Shopify.
Let's say you're on a very tight budget. With less than $300 to invest initially (Shopify + advertising), you can create your store and start selling. Of course, the more you invest in advertising, the better your chances of attracting customers.
We talk more about this in our article on the costs of starting dropshipping on Amazon.
Amazon FBA: does it require a bigger budget?
In comparison, starting an Amazon FBA business requires a larger initial investment. You'll need to buy inventory to sell, pay for shipping to an Amazon warehouse, as well as Amazon's fees for storing and managing your products.
Initial inventory cost:

variable, but expect at least

$1,000

to start with one product.

Shipping costs to Amazon:

variable, depending on product size and weight.

Amazon storage fee:

about

$0.69 per cubic foot per month

for standard products, more during peak periods.

Amazon processing fee:

from

$2.50 per item

for standard products.
If you're ready to take the plunge into Amazon FBA on a tight budget, a starting sum of $2,000 may suffice. This includes the purchase of inventory, shipping to Amazon and the first few months of storage and management costs. However, the higher your budget, the more flexibility you have to increase your inventory and expand your product range.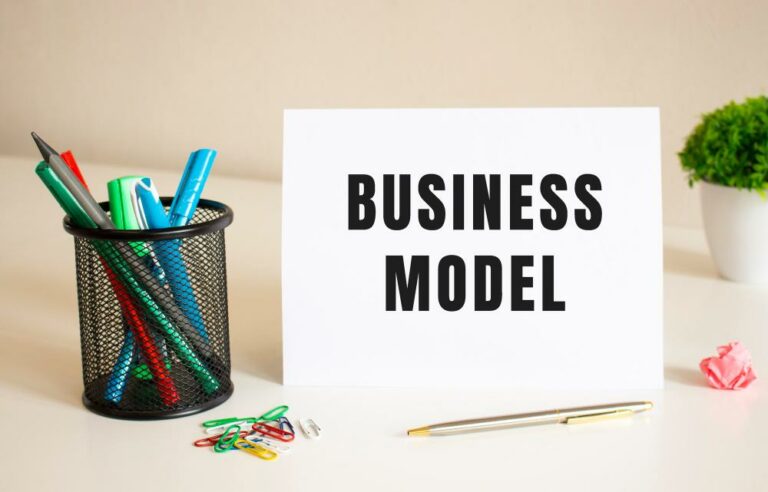 Dropshipping: a simplified process?
Dropshipping stands out for its ease of implementation. By exploiting the strengths of a platform like Shopify, setting up an online store becomes child's play. What's more, a multitude of integrated dropshipping suppliers are at your disposal, allowing optimum flexibility in terms of product offering.
Quickly set up an online store on Shopify.
Wide choice of dropshipping suppliers.
Modify your product offering without inventory management constraints.
Imagine launching your business without delay or hassle. One afternoon could be enough to set up your dropshipping store on Shopify, select your products from thousands of integrated suppliers, and get ready to sell before lunchtime. Even better, if you decide that yoga accessories aren't for you, change your product offering at will, with no inventory to worry about.
Amazon FBA: a more complex system?
Launching an Amazon FBA business can be more complex and time-consuming than setting up a dropshipping store. You'll need to actively search for products to sell, build strong relationships with suppliers, while assimilating Amazon's own rules and regulations.
Active search for products to sell necessary.
Establishing relationships with suppliers essential.
Must master Amazon's rules and regulations.
But if you're willing to invest in product research, build relationships with suppliers and familiarize yourself with Amazon's rules and regulations, then Amazon FBA may be for you.
Admittedly, it might take more time than a dropshipping store, but once you've unearthed your flagship product (example: a high-end blender) Amazon FBA can offer a very smooth and automated operating system.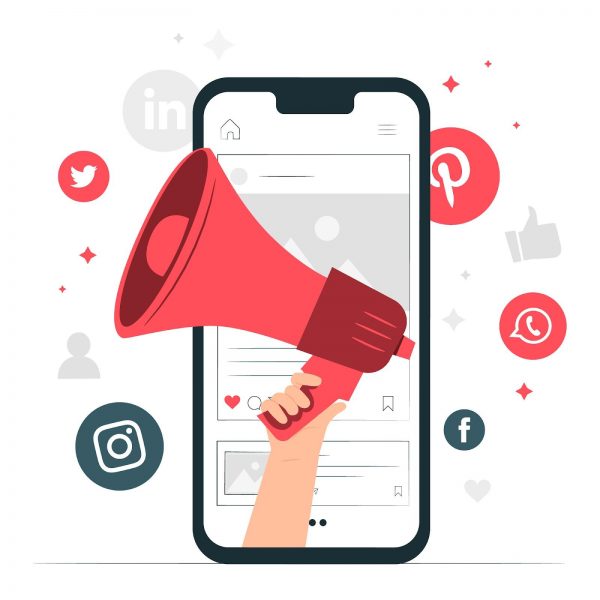 Dropshipping: How to reach the public?
With dropshipping, promoting your business is up to you. You decide which channels to use to attract customers: content marketing, SEO, social media, paid advertising.
However, this power comes with a responsibility: you'll need to devote time and money to learning and implementing effective marketing strategies.
Example:
You've just launched your dropshipping store for yoga accessories.

You decide to invest in Facebook ads and optimize your site for search engine optimization.

You create compelling content on social media to attract yoga enthusiasts.
This approach takes time and effort, but can bring significant results in the long term.
Amazon FBA: How can you benefit from Amazon's visibility?
With Amazon FBA, you benefit from the visibility of one of the world's largest e-commerce platforms. You can (and should) still promote your business, but being on Amazon means you have access to a massive base of potential customers without having to reach them yourself.
Your top-of-the-range blender is now on sale on Amazon.

Thanks to Amazon's powerful search platform, customers looking for a high-end blender can easily find your product.

You can also use Amazon's promotional tools, such as sponsored ads, to increase the visibility of your product.
Profitability: which earns the most and at what levels?
Dropshipping: what's the profit potential?
The profit potential of dropshipping depends on a number of factors, including the profit margin of your products, the number of sales you make and the costs of running your store. Profit margins can vary, but they are often lower than those for products sold via Amazon FBA.
You sell a yoga accessory for 50 euros.

You buy the item from the supplier for 30 euros, so your gross margin is 20 euros.

After subtracting advertising and other operating costs, your net profit could be 10 euros per sale.
With an increase in sales volume through effective marketing strategies, your profits could be significant.
Amazon FBA: what's the profit margin?
With Amazon FBA, profit margins can be higher because you buy products in bulk and at a lower price. However, you also need to take into account Amazon FBA's costs.
You sell your top-of-the-range blender for 200 euros on Amazon.

You buy it from the supplier for 100 euros, so your gross margin is 100 euros.

After subtracting Amazon FBA fees, your net profit could be 70 euros per sale.
If your blender becomes popular and sells well, your profits could increase considerably.
Dropshipping vs Amazon FBA : Advantages and disadvantages
Dropshipping: What are the advantages and disadvantages?
Low start-up costs:

No need to invest in stock or warehousing.

Flexibility:

Choose your products, brand and marketing strategy.

Ease of management:

No need to manage inventory or shipping.

No geographical restrictions:

Sell to customers anywhere in the world.

Test different markets and products without financial risk.

Less responsibility for customer service.
Lower profit margins:

dropshipped products are generally more expensive to purchase.

Less control over product quality and delivery times.

High competition:

You have to work hard to stand out from the crowd.

Dependence on suppliers:

If the supplier has problems, this can affect your business.

Difficulty creating a strong brand:

Customers usually associate the product with the retailer, not with your company.

Delivery delays can lead to customer service problems.
Amazon FBA: What are the pros and cons?
Access to a huge customer base:

Amazon has millions of customers worldwide.

Simplified logistics:

Amazon takes care of inventory, shipping and customer service.

Higher profit potential:

By buying in bulk, you can increase your profit margins.

Reliability and customer confidence:

Amazon's Prime badge offers a guarantee of quality.

Automated returns management: Amazon manages returns for you.

Ability to sell on other platforms using multi-channel.
Amazon fees:

FBA fees can add up, especially if your products don't sell quickly.

Less control over branding: Amazon focuses on the product rather than the seller's brand.

Intense competition:

many sellers fight for visibility on Amazon.

Restock limits:

Amazon may limit the amount of stock you can have in their warehouses.

Risk of suspension:

Amazon may suspend your account for various reasons.

Possible loss of inventory: Amazon may lose some of your inventory during the receiving process.
Verdict and recommendations
When it comes to choosing between dropshipping and Amazon FBA, several factors are involved. Let us help you sort them out:
Dropshipping: ideal for limited budgets and brand building
Want to

build your own brand

? Dropshipping is for you.

On a

limited budget

? Dropshipping lets you get started with minimal investment. 

Are you comfortable with marketing and product promotion

? Dropshipping gives you a golden opportunity to exploit these skills.
Amazon FBA: Excellent for automation and larger budgets
Prefer an

automated approach

? Amazon FBA takes care of logistics and customer service.

Do you have a

larger budget

? Amazon FBA allows you to buy products in bulk, increasing your profit margins.

Ready to work hard

to make your products stand out in a highly competitive environment? Amazon FBA is an excellent option.
The best way to decide? Give it a try! Test dropshipping with a small investment. See how you feel about the process. Do the same with Amazon FBA. Try it out with a small number of products. Understand how the platform works.
Remember, no choice is final. Many entrepreneurs succeed by combining these two models. You could start with dropshipping and then integrate Amazon FBA once you have more capital and a better understanding of the market.
Dropshipping vs Amazon FBA - Conclusion
In summary, the choice between dropshipping and Amazon FBA largely depends on your individual situation and goals. Whether you're looking to build your own brand on a limited budget, or have more substantial funds to invest in wholesale products and exploit the automation offered by Amazon FBA.
Each model has something unique to offer. So, "Dropshipping vs. Amazon FBA" isn't really a question of better or worse, but rather a question of what best suits your needs, capabilities and vision.
The key to success is to be flexible and willing to test different approaches to find the one that suits you best.
FAQ : Dropshipping vs Amazon FBA
Is dropshipping more profitable than Amazon FBA?
That depends on many factors, including the product, your marketing strategy and your ability to manage customer service.
Is Amazon FBA easier to manage than dropshipping?
Yes, in general, because Amazon takes care of logistics and customer service, which makes it easier to manage.
Can I combine dropshipping with Amazon FBA?
Absolutely, many entrepreneurs succeed by combining these two models.
What is the budget required to get started with Amazon FBA?
The initial cost may vary, but generally speaking, a budget of €1,000 to €2,000 is a good starting point.
Can I dropship on Amazon?
Yes, Amazon allows dropshipping, but with certain restrictions and rules.