This is a Minea review article that will help you make an informed decision. In fact, Minea is one of the best social network spying tools for dropshipping businesses. As you already know, getting products is the key to a successful dropshipping business.
So how do you access these products? Many dropshipping product search tools claim to provide winning products. But there's nothing like seeing a successful product already generating dropshipping sales.
With such a tool, you can easily take what works well and duplicate it on your sales site. Not only will you save time, but you'll earn more money in return with just a few clicks. But is Minea really up to the task?
To answer this question, we're going to highlight all its strengths and weaknesses. Interested? Then let's get started.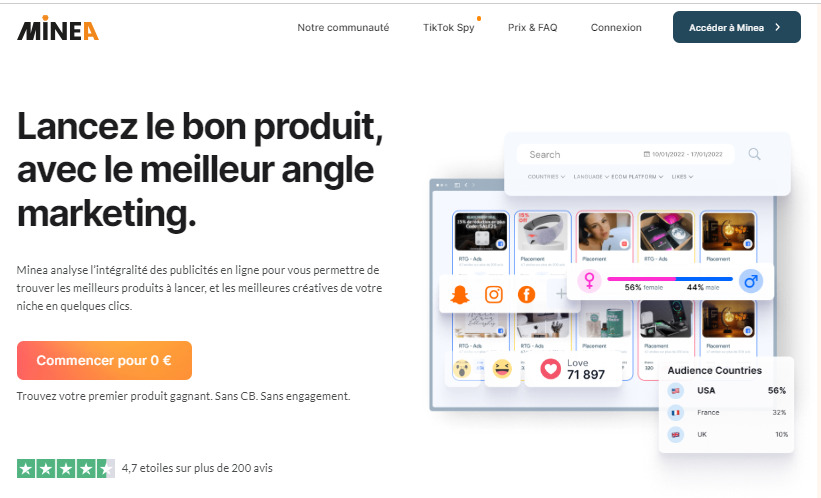 Minea is a product search tool that helps you locate and select the best products for your e-commerce business. It analyzes all the different social media platforms (in particular Facebook, Pinterest and Tiktok) to see which products are the most sought-after and suggest them to you.
What's more, it doesn't just display products and rate them as the best. On the contrary, it provides relevant statistics that prove just how winning the products are. It also helps you spy on your competitors' ads and reveals all the marketing strategies they use to succeed.
In addition to the strategies used, you can also obtain the results generated by these strategies. This will give you the right information on the type of products you're looking for or want to sell on your e-commerce sites.
You should choose Minea in 2023, because it's an all-in-one tool that helps you manage most of your dropshipping business. Find out what you can do with this tool below: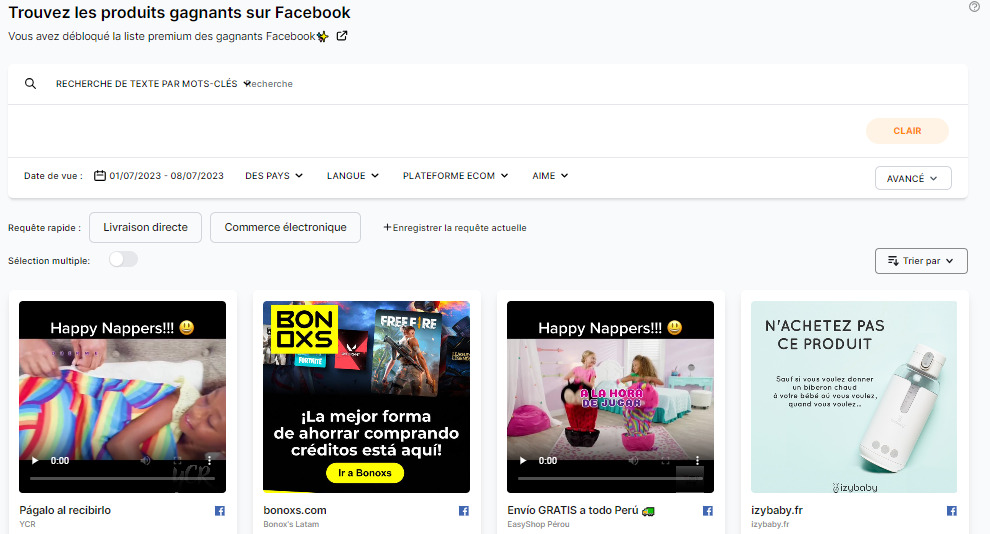 It's a well-known fact that product type determines business success. As a result, you want to take your time to carefully research the best products.
That's where Minea comes in. It analyzes social media platforms and searches for winning products in your chosen niche. What's more, it makes this task easier by compiling the top 10 products of the day, which you'll find on the interface. This saves you from having to carry out these processes manually.
Stay informed about new products at Minea

Once the latest product is announced on Minea, it is listed in the promotion folder. You can consult the product analysis to see if you'd like to include it in your catalog. It's important to know when there are new products, as they may be in vogue. Then you can quickly add these products to your catalog and make good sales.
Minea reviews: analyze competitor ads
The essence of analyzing your competitors' ads is that it helps you exploit them. Not only that, you don't have to figure out how to go about ads from scratch. You spy on their existing ads and imitate them while adding your own creativity.
What's more, it lets you see which products are best for your region or e-commerce platform that you can imitate. By analyzing their ads, you can see the following details:
Interactions,

Likes,

Shares,

Number of views.
Find influencers to market your products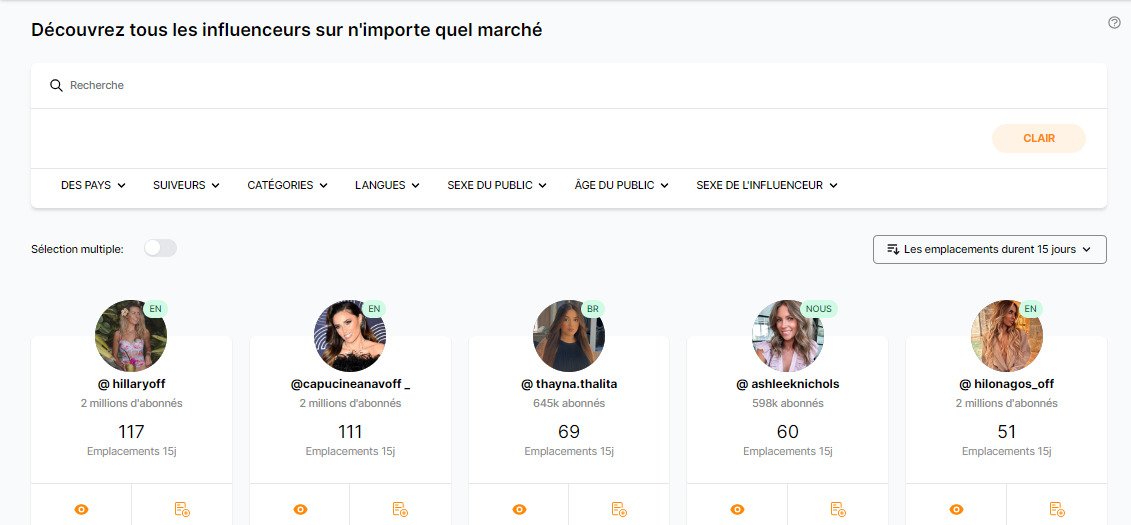 If you're familiar with social media, you probably know that influencer marketing is also an excellent marketing strategy. A variety of brands are converting today thanks to influential marketers who help them promote their products and services.
Minea understands this concept, which is why it plans to access influencers directly on the platform. At present, Minea is the only product search tool that offers this access. It's not just about selecting an influencer for your products, it's about finding the right one.
On Minea, you can filter your search to find the right influencer. It can be by niche, country or region, age or gender. In short, Minea helps you select the most influential people who match your needs.
According to Minea reviews, it can help you discover the best niche to launch your dropshipping business. Indeed, dropshipping requires a specific niche to focus on. So, after checking the various ads placed on different social networks, you can discover the niche that has the most sought-after products.
When selecting your niche, it's also important to note that you shouldn't opt for an oversaturated niche. You need to minimize the competition as much as possible, while looking for the best option.

If you're an e-merchant or dropshipper, Minea helps you find winning products to promote in your online store. What's more, it gathers searches from Facebook, Tiktok and Pinterest and brings out the best products.
Right on the interface, Minea generates a list of the day's top 10 products. You can then choose from the list. Better still, you can have an individual product search on each of the platforms.
In the search for these winning products, you can filter your search. Filters can be based on options such as:
Keyword,

Domain name,

Date uploaded, date viewed,

Country,

language,

Number of Likes, Shares, Comments,

Type of e-commerce platform,

Number of downloads

Number of views.
To conclude that a product is a winner, check the ad's creation date. See how many days the ads have been running. Also check the number of likes and other engagements during this period. Finally, it's also important to know that video ads work best with dropshipping.
All-in-one tool for your dropshipping business

To start a dropshipping business, proper research needs to be done. You'll need to scour the various social media platforms to find out what your target audience is looking for.
Minea is an all-in-one tool that allows you to avoid this rigorous process. It works with Facebook, Tiktok, and Pinterest. As a result, it gathers all the data from all these platforms that will be needed to thrive in your dropshipping business.
Creative strategy to develop your brand
It's much easier to imitate a strategy that's already working than to develop a new idea from scratch. With Minea's adspy function, you can spy on competitors who are successful in their e-commerce business to see how their ads are doing.
You can see their marketing strategies and implement them in your own. You may also notice shortcomings in their marketing tactics. This will help you correct them in yours so that your ads are unique.
Minea advertising platform
It's impossible to write a Minea review without mentioning these advertising platforms. Below, we invite you to discover some of them: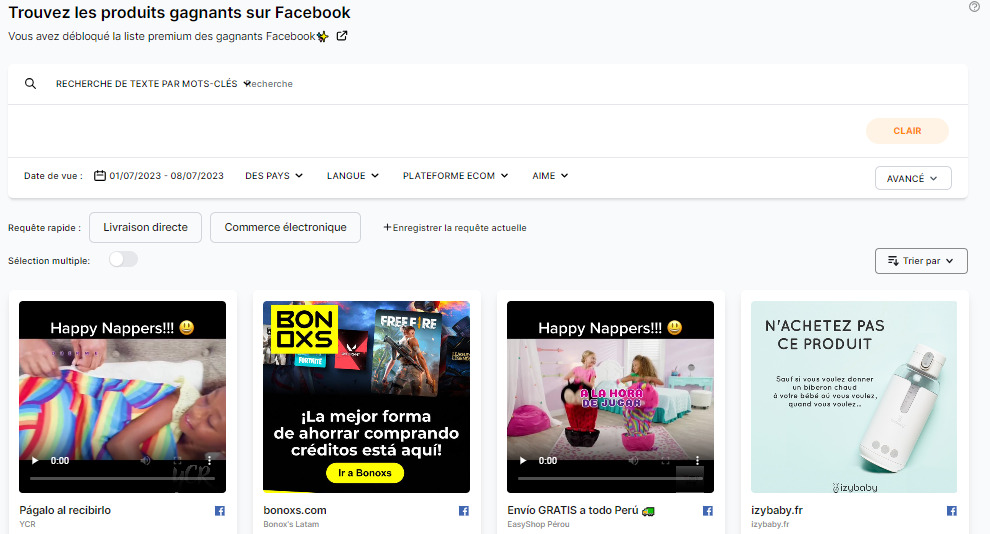 This platform is one of the most important places to find products, marketers or customers for your e-commerce business. In fact, studies show that around 93% of marketers have a presence on Facebook.
So it's a social network that allows you to reach a wider audience. What's more, Facebook lets you create different advertising campaigns for different products. With Minea, you can spy on the ads of other competitors.
However, in terms of ad volumes on Facebook, Dropispy does better for less.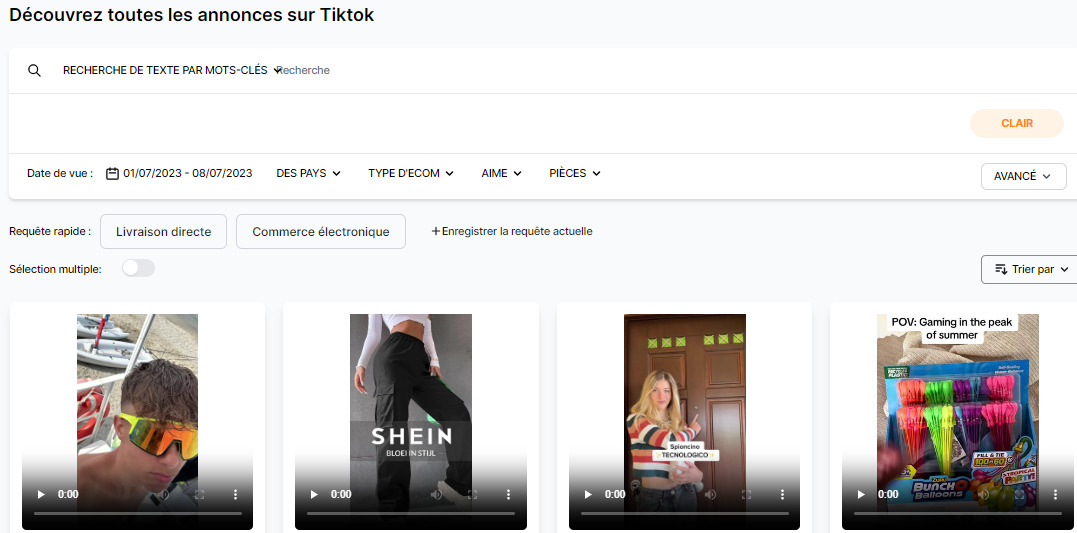 Minea's "TikTok Ads" is a powerful tool that makes it easy to find winning products on TikTok. It offers a detailed overview of ads running on the platform, enabling users to discover emerging trends and successful products.
With its advanced filtering and search features, it enables users to target specific niches and analyze ad performance. With this valuable information, users can:
Optimize their advertising campaigns,

Improve their marketing strategy,

Increase their chances of finding winning products on TikTok.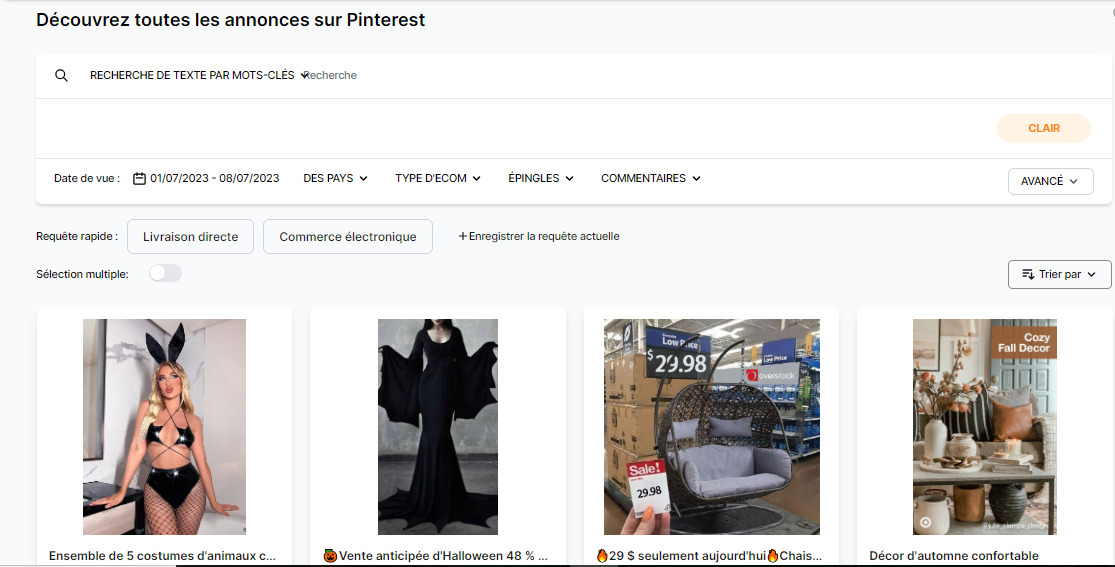 Pinterest has 335 million monthly users. It is also the sixth largest social media platform in the world. Another feature of this platform is that 80% of its users are women.
Of these 80%, 42% are adult women. Therefore, if your products are aimed at women, Pinterest would be a good place to reach your target audience. Pinterest works like Instagram in that it uses photos and images or carousels.
Now imagine a tool that combines these two powerful platforms. Not only will it save you time in your research, but you'll also be able to find products that are sure to explode on the market.
Minea pricing is available in 3 different plans
This is the free version of Minea. Here are the features of this plan:
500 search credits

Facebook ads

Advanced filters

Chrome extension

Influencer placements

Ad details
Includes all the features of Minea Lite, including :
Includes all Minea Starter features, including :
100,000 search credits

Store analysis

Tiktok ads

Pinterest ads
Minea Lite and Minea starter have almost the same features. As a result, you may not be able to take full advantage of Minea until you upgrade to the premium version.
Minea reviews : Pros and Cons
Free offer available

Extensive database available.

Advanced search parameters

Advanced filter settings

Relevant ad data provided

Store analysis tool included

Influencer marketing analysis tool included

A Chrome extension is also available
The TikTok Ads Spy tool is not included in the Basic plan.

Searches are limited on this plan

Not suitable for digital products
When it comes to product search, Minea has positioned itself as the best. This includes its all-in-one functionality with other dropshipping and ad spying tools. Once the rigors of finding the right products for your niche have been taken care of, the remaining part is very simple.
Any tool that can help you get your marketing ads out on Facebook, TikTok and Pinterest should indeed be a must-have for all dropshippers. Are you struggling to get your e-commerce or dropshipping business off the ground? Don't know which products to choose or how to implement the best marketing strategy? Minea has just what you need.
What are you waiting for? Hurry up and register with Minea to get your dropshipping business off to a flying start. You can start with the free plan until you're sure your business needs an upgrade.
Frequently asked questions
Do I have to pay for Minea?
Minea is available to everyone, with a free version including 500 credits to start with. Paid plans are also available for easy upgrading on the platform.
Minea is the most advanced product and ad search tool available today. By following ads on all networks, you won't miss any opportunities for products or ads that might interest you.
How do I get Minea for free?
Signing up for Minea is completely free, and you'll receive 500 search credits for testing the tool! Find the best products to launch before your competitors, join the Minea revolution and benefit from the best product search tool available.