The dropshipping business model has made selling online accessible to everyone. Today, you can very quickly get started on the Internet and have your own online sales store in just a few steps.
The dropshipping model is based on selling without stock. Indeed, if you want to sell products online, and you do not have enough money to invest in the manufacture and storage of products, dropshipping is your best alternative.
To succeed in dropshipping, you will need several tools and apps. In this article, we'll discuss the best dropshipping companies, including suppliers you can potentially partner with to get better results in your business.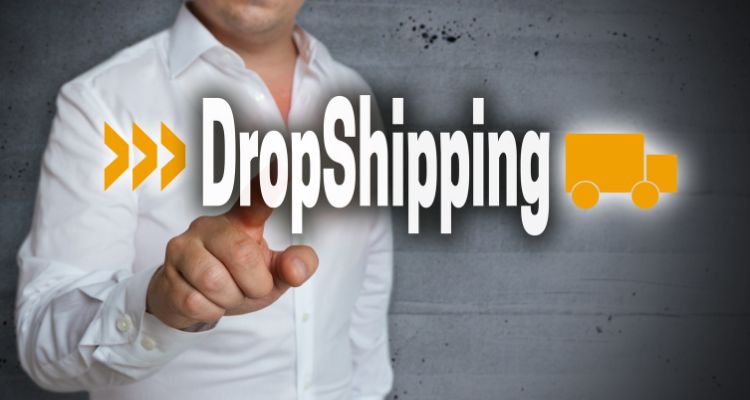 Dropshipping is a business model that was particularly inspired by e-commerce, with the difference that to do dropshipping, you do not need stock.
Indeed, the dropshipping business is done in 5 main steps:
As in any other online sales business, before you start selling, you have to know what to sell.
Thousands of products are sold on the Internet. And when you are new, you can very quickly become overwhelmed with the choice of the product you are going to sell. First of all, you should know that not all products are sellable in dropshipping. You must also know the characteristics of a winning dropshipping product.
In this article, we'll give you some tools you can use to quickly find your winning dropshipping product.
After finding the product you are going to sell in your store, you must now find the supplier who will be able to deliver these products to your customers.
As mentioned above, dropshipping is a business model where you will be called upon to deal directly with a supplier who will be responsible for delivering all the orders you receive in your store.
The choice of a supplier is therefore crucial for the proper development of your business. There are several criteria and several platforms to find a good dropshipping supplier.
In the rest of this article, you will have some trusted platforms and suppliers that you can collaborate with in your dropshipping business.
The creation of the store
Only after finding your potential winning product and supplier can you now create your store.
The best way to create a dropshipping store today is to go through hosts and e-commerce platforms. Models of already built shops are available and you can use them to quickly have your online store.
There are also several apps that allow you to directly import your products from your supplier to your store and manage your orders with your supplier.
The promotion of promotions
Once you have your product and your store in hand, you can start promoting this product to sell it on the Internet. For a start, Facebook is the best source of traffic acquisition.
Start by testing your product by targeting your buyer persona. For the testing phase, it is better to put small budgets to test the engagement of the product with your audience.
If testing gives you good results, you can now move on to scaling.
After having obtained good results with your tests, you can now move on to scaling which consists of increasing advertising budgets in order to reach more people. So you can quickly increase your turnover and achieve big profit margins.
Speaking of promoting your products, it is advisable to diversify your sources of acquisition during the scaling phase. For example, you can do influencer marketing, advertising on TikTok and SnapChat.
In summary, this is how the dropshipping business works. For each of these steps, you will need certain tools. These tools are dropshipping companies that help dropshippers in managing their stores.
Let's find out the best dropshipping companies here.
The 10 best dropshipping companies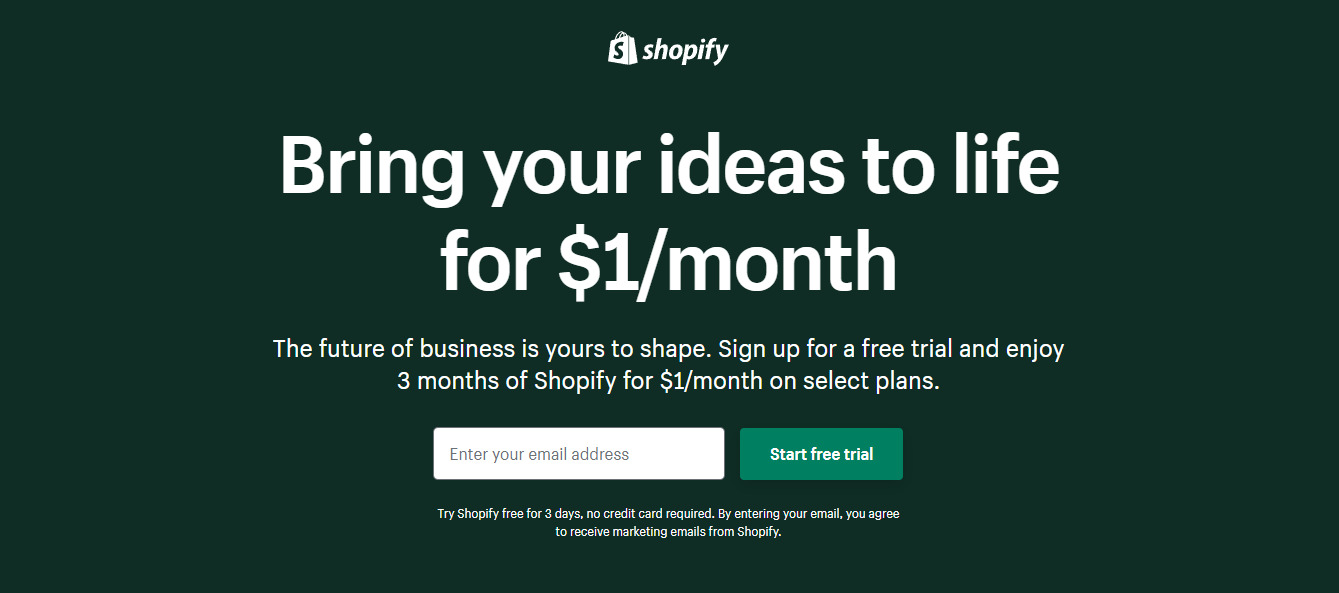 Shopify is one of the largest e-commerce platforms in the world with over 7,000 employees. It is an online hosting solution that allows you to create your e-commerce store very quickly.
Thanks to its already pre-established templates, you can very quickly create your turnkey dropshipping store. This e-commerce store hosting platform is already used by more than 1.5 million e-merchants.
There are also thousands of apps on the platform that allow you to manage your store, import products, and collaborate with your supplier.
If you want to get into dropshipping and you don't have enough knowledge of online store design, Shopify is a dropship company that can be useful for you.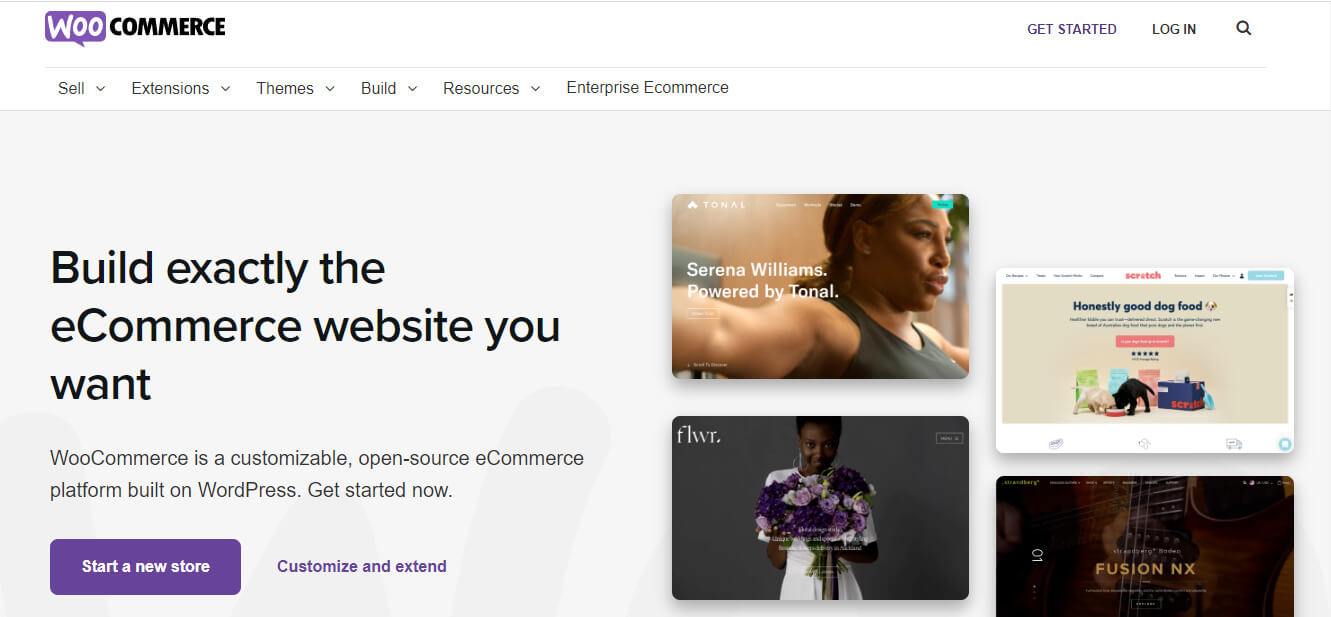 WooCommerce is also an online store host that is directly integrated into WordPress, which is also a website creation tool. We cannot directly say that Woocommerce is a dropship company.
WooCommerce works like Shopify except that the handling of it is a little more technical. First, you will need hosting that you will have to buy separately.
Afterwards, you also need to install the WooCommerce plugin on your WordPress in order to install your store there.
In addition, WooCommerce offers you more possibilities in terms of customization and optimization of your store. If you have the skills in creating online stores, WooCommerce is probably what you need for your dropshipping store.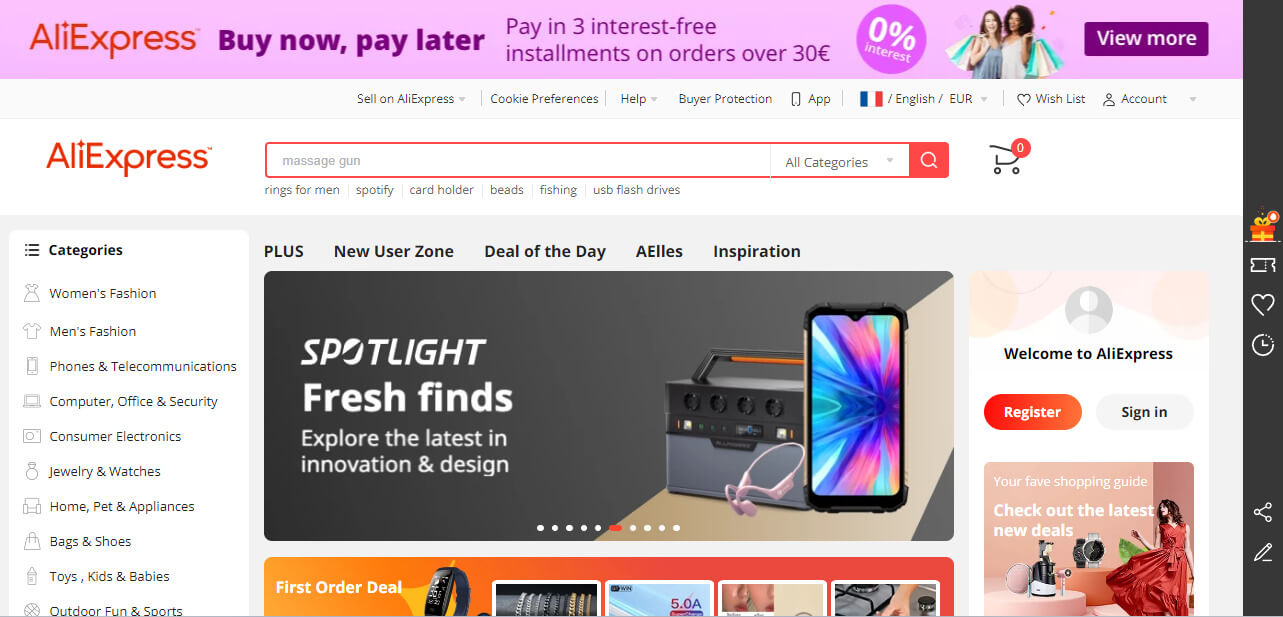 AliExpress is also on our list of dropshipping companies. It's China's largest e-commerce platform. It is also the best place for dropshippers to find suppliers for their products.
AliExpress operates like Amazon. Thousands of sellers and wholesalers come to take advantage of the visibility and qualified traffic that the site receives every day to display their products.
You might be wondering why dropshippers prefer AliExpress suppliers. As explained in the previous chapters, the dropshipper is nothing more than an intermediary between the manufacturer of the product and the end consumer.
Indeed, the profit of the dropshipper is the difference between the purchase price of the product and its selling price. This is why dropshippers choose AliExpress, because the platform is renowned for having the best prices on the market.
Thus, dropshippers who buy products from AliExpress are more likely to make a profit.
After finding your winning product, you can therefore go to AliExpress for the supplier search.
Wordwide Brands is a platform where you can also find a supplier for your dropshipping product. It is also in our list of best dropshipping companies.
On Worldwide Brands, you will find all categories of suppliers. You will have suppliers from different countries and different niches.
In addition, Worldwide Brands conducts verifications of the suppliers on the platform to ensure the quality of the products they offer to dropshippers. Indeed, by choosing your supplier on Worldwide Brands, you are sure that you will have quality products to offer to your customers.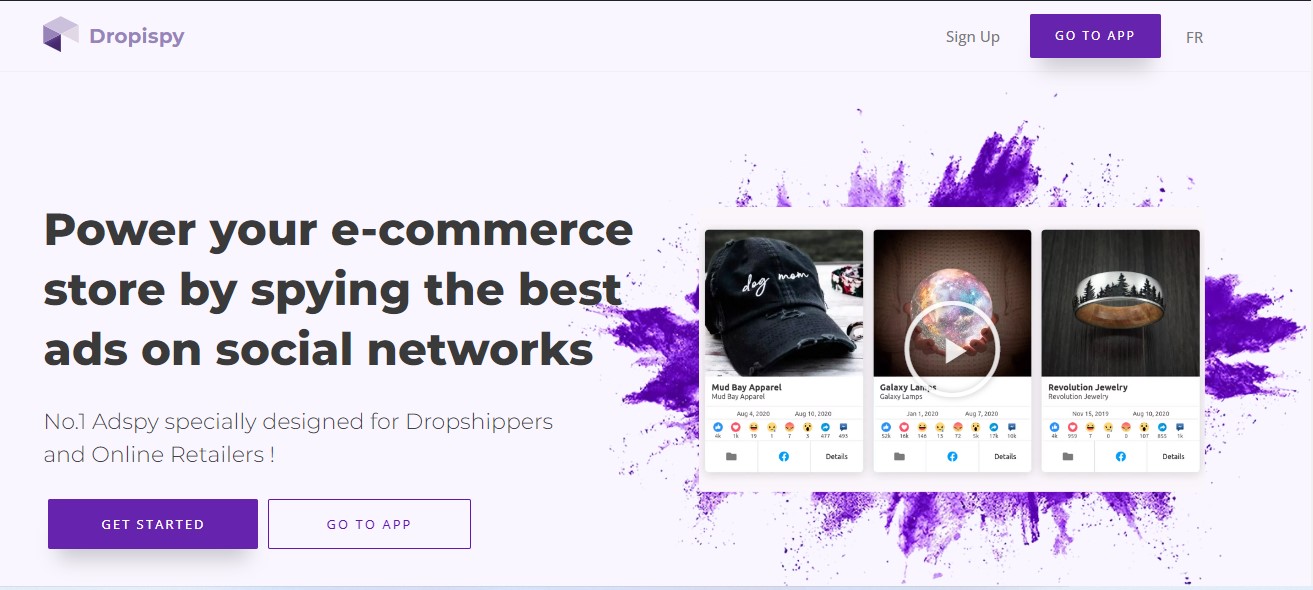 In the dropshipping business, the product research stage is a crucial step for any dropshipper.
If you skew your product search, there's no chance you'll succeed in the other steps. If you don't have a good product, you won't be able to have the right marketing arguments to convert your visitors to buy your products.
Previously, product searches were very complicated and done manually, and to find a winning product, you had to monitor paid social media ads to find the ones that were already working.
Which is quite a tedious task. But adspy tools like Dropispy make product search easier and faster. Dropispy spies on ads collected from social networks and stores only the ads that perform best in its ad databases.
All you have to do is dig directly into these databases to find your winning product very quickly. Since these are several thousand ads, you can use Dropispy's filters to optimize the ads and see only those that match the criteria you set.
Moreover, with Dropispy's store spy tool, you can also spy on your competitors and see the different marketing strategies they use to promote their products.
Start your
Winning Products Search

Now on Dropispy 🚀
Do you want to find the best winning products on social networks like Facebook? Try Dropispy, the most effective solution with the largest database of Facebook e-commerce ads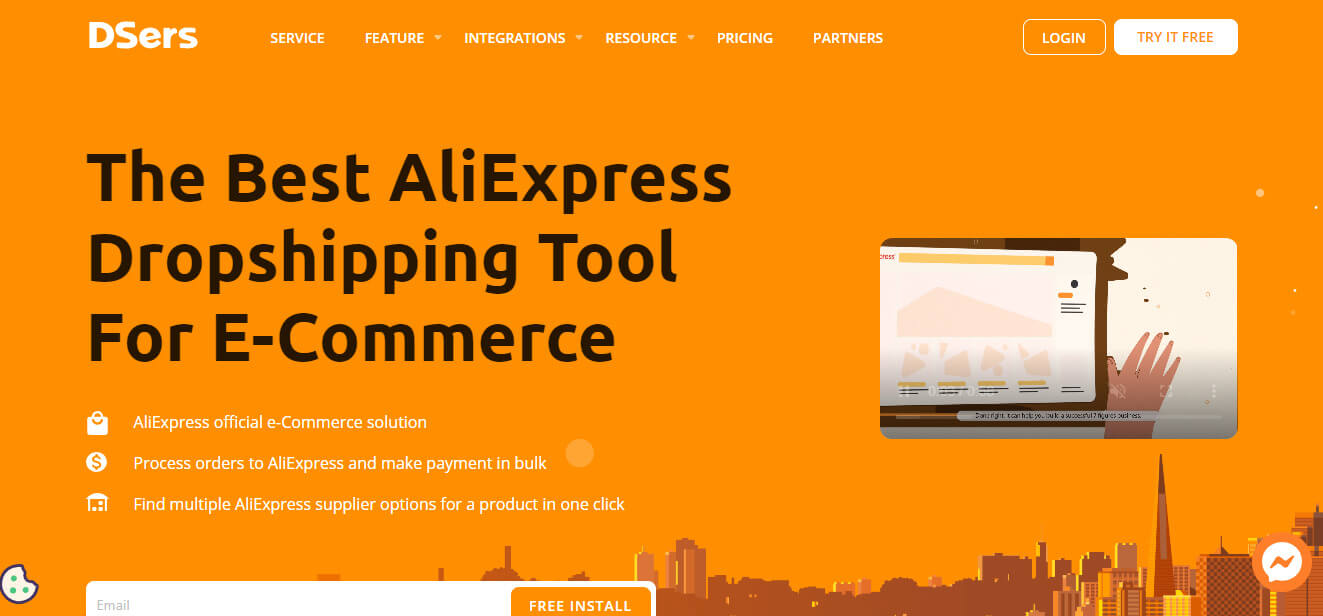 DSers is an AliExpress partner dropshipping platform that allows you to place orders on AliExpress with just one click. Indeed, its role is to integrate the suppliers of AliExpress articles into your Shopify store.
It has features such as order and supplier management.
Nowadays, DSers has extended to WooCommerce to enable businesses to improve their marketing and advertising techniques in a single, merged platform.
In addition, DSers offers a "free for life" version that allows businesses to increase their profit margins with convenient functions, such as price filtering, item and order management. The updating of stocks and product mapping is automatic.
So you can use DSers for free to order your products on AliExpress if you start dropshipping.

Dropified is a dropshipping tool that helps e-commerce businesses find, search, import, and add products to online stores. Orders placed online can be fulfilled without businesses having to physically handle or ship the products.
Dropified allows you to automate order fulfillment tasks. You can send customers order confirmation emails and delivery tracking information. So you save more time and are more profitable.
Besides, with Dropified, you can create multivendor product listings. Using this feature, multiple vendors that offer different variations, such as size, color, and style, can be associated with the same product.
We have included Dropified in our list of dropshipping companies because of its usefulness.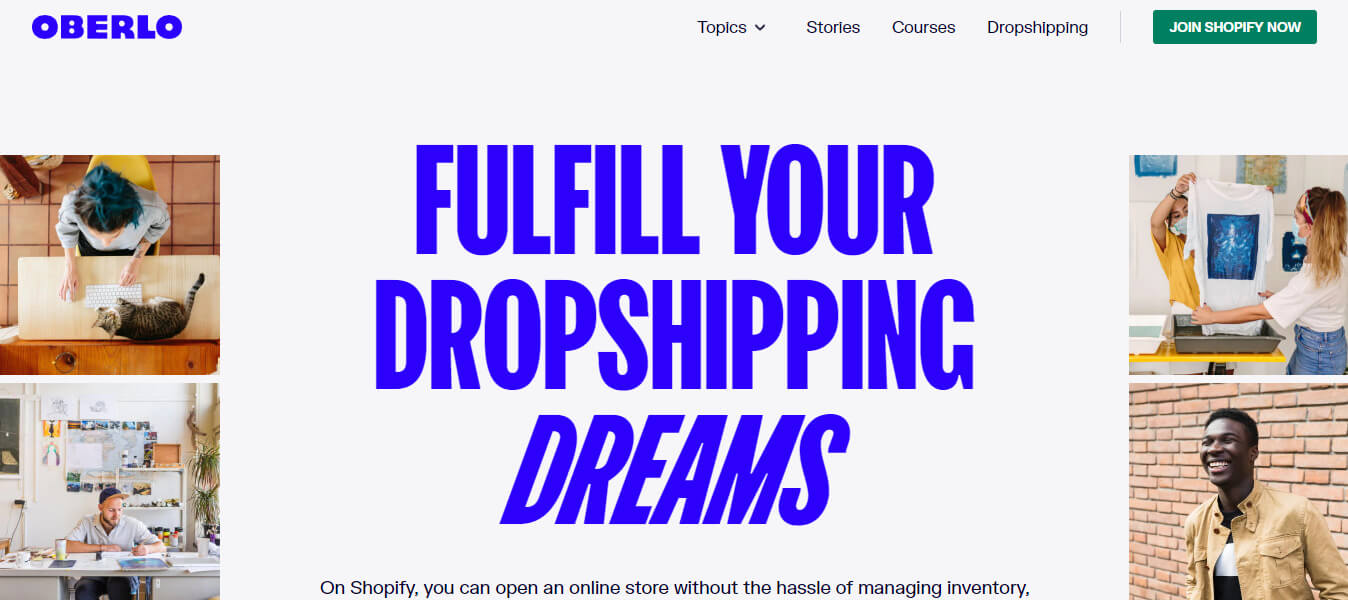 Oberlo is a dropshipping tool that integrates with Shopify and AliExpress. It has an easy-to-use interface and offers several features.
Oberlo allows you to import the products of your choice from AliExpress to your online store. The advantage of Oberlo is that the customer who chooses a product on your online sales site is delivered directly by the suppliers of AliExpress.
Basically, Oberlo lets you automate the after-sales process. You will no longer have to copy every order and send it to your supplier. Everything is done automatically.
This tool also allows you to track your products sold and sent.
You are entitled to a 1 month free trial to test Oberlo. After your trial, you will choose the plan that matches the size of your dropshipping business. Oberlo is definitely a dropshi company that we can rely on.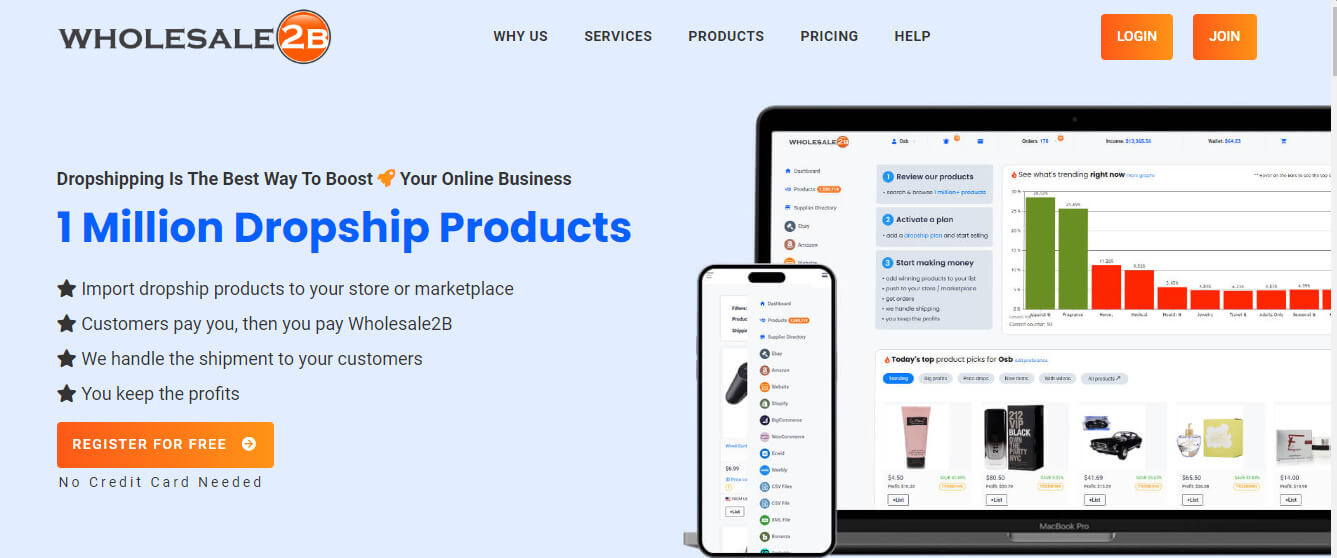 Wholesale2B is a dropshipping tool for managing online stores. It automates the inventory, sourcing and shipping process for your customers.
Product listings can be published on existing online stores and marketplaces such as eBay and Amazon. Wholesale2B can also be used to create new online stores.
Its catalog includes everyday items at affordable prices, but also high-priced products such as luxury clothing.
You can have access to Wholesale2B for free to discover the product catalog or a first subscription at around 33 €.
The quality of the products available on Wholesale2B is very good. So you won't have to worry about receiving negative customer reviews about the quality of your products.
Wholesale2B is one of the best dropship companies and has proven itself for several years. Whether you are a beginner or an experienced dropshipper, you will have the opportunity to quickly make a profit by choosing this platform.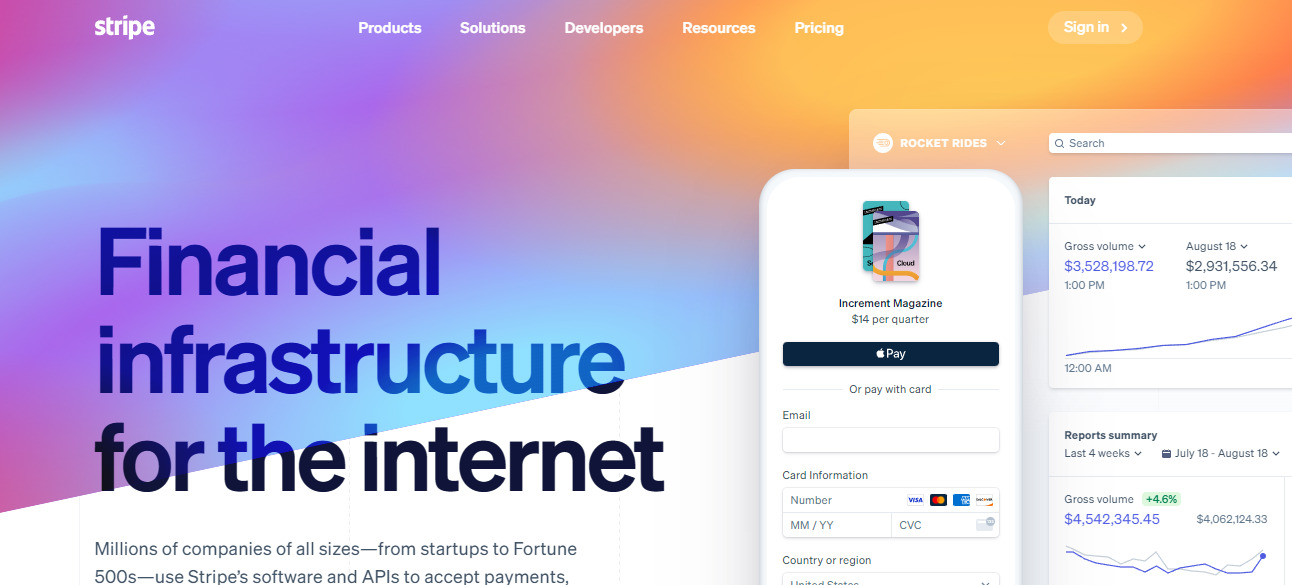 One of the most important things when setting up an online store is being able to collect payments from your buyers.
There are several payment systems on the market today. Among all these systems, Stripe is by far the best payment method for online stores.
By having Stripe installed on your dropshipping store, your customers will be able to pay with any credit or debit card. In addition, Stripe is very easy to learn, and you will not need any technical skills before installing it on your Shopify or WooCommerce store.
As for fees, Stripe charges 2.9% + $0.3 commission per transaction.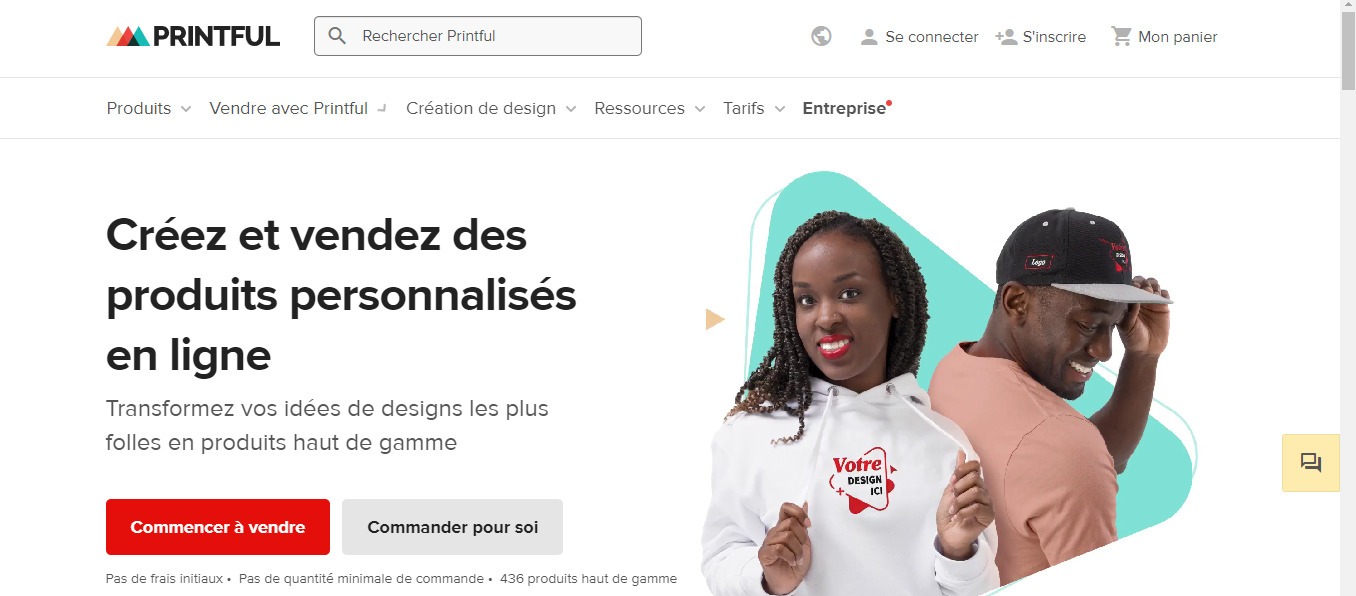 Printful is a custom product supplier. We have included it in our list of best dropshipping companies because of the quality of its products.
Printful is the best custom product supplier you can collaborate with in online retail. If you want to sell custom clothing with your logo or other products with a particular brand on your dropshipping store, you can collaborate with Printful.
After you receive your customer's order, all you need to do is forward it to Printful, and they'll take care of customizing the product to your customer's requirements.
Best Dropshipping Companies : What to Remember?
Dropshipping is a set of procedures that requires the intervention of several actors. We have discussed in this article, a list of the best dropshipping companies that you can collaborate with from your product research to the delivery of your products.
Although dropshipping is quite easy to set up, it is not about easy money. It is a business that requires patience and hard work. You should also know that every dropship company has its own particularities. You must therefore choose what suits you best according to your needs.
Frequently Asked Questions
What are the best dropship companies in the USA?
In the United States, there are several dropshipping companies. From suppliers to useful tools for setting up an online store, you will find several. In this article, we have covered some of the US companies that dropship
What are the best dropship companies?
In this article, we have covered a few apparel dropshipping suppliers like WorldWide brands, Wholesale2B, and Printful. If you are looking for a t-shirt company for dropshipping, do not hesitate to collaborate with them.
Is Amazon a dropshipping company?
In truth, Amazon is not a dropshipping company. Amazon has several warehouses in which the products of its sellers are stored. This is why deliveries are faster.
However, you can do dropshipping on Amazon.