Before talking about the best dropshipping stores 2023, it is important to understand the basics. What is meant by dropshipping?
In the simplest possible terms, it is a business model of commerce where you sell products without holding any inventory. This way of selling has also been made easier thanks to the Internet and e-commerce platforms. The online dropshipping business can be summarized as follows:
You have an online store where you sell products, but you don't have any of these products in stock.
When someone places an order on your e-shop, you place the same order directly with your supplier. Of course, you don't have to do it every time, it is possible to automate this process through apps.
Then, your dropshipping supplier will take care of packaging and shipping the product.
Your customer will receive the package directly from your supplier without you ever having to touch the product.
To be clearer, here is an infographic that explains the concept of dropshipping very well: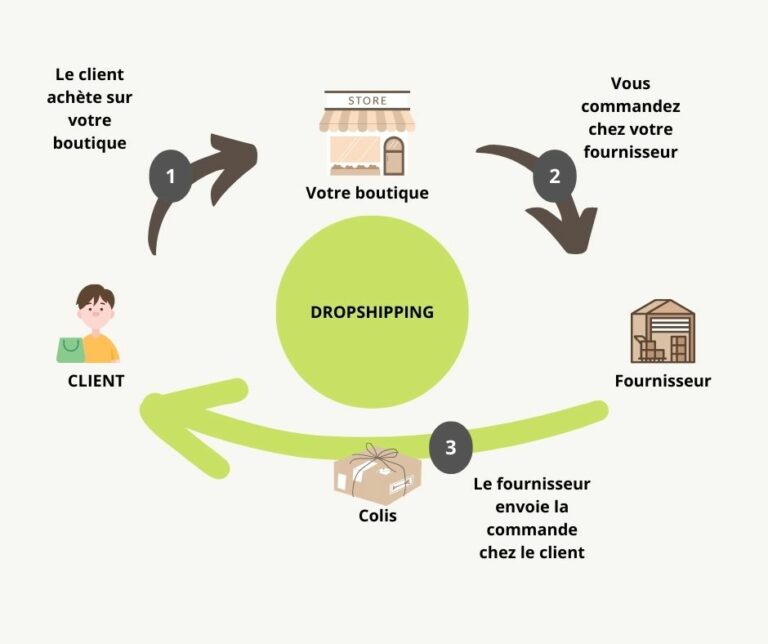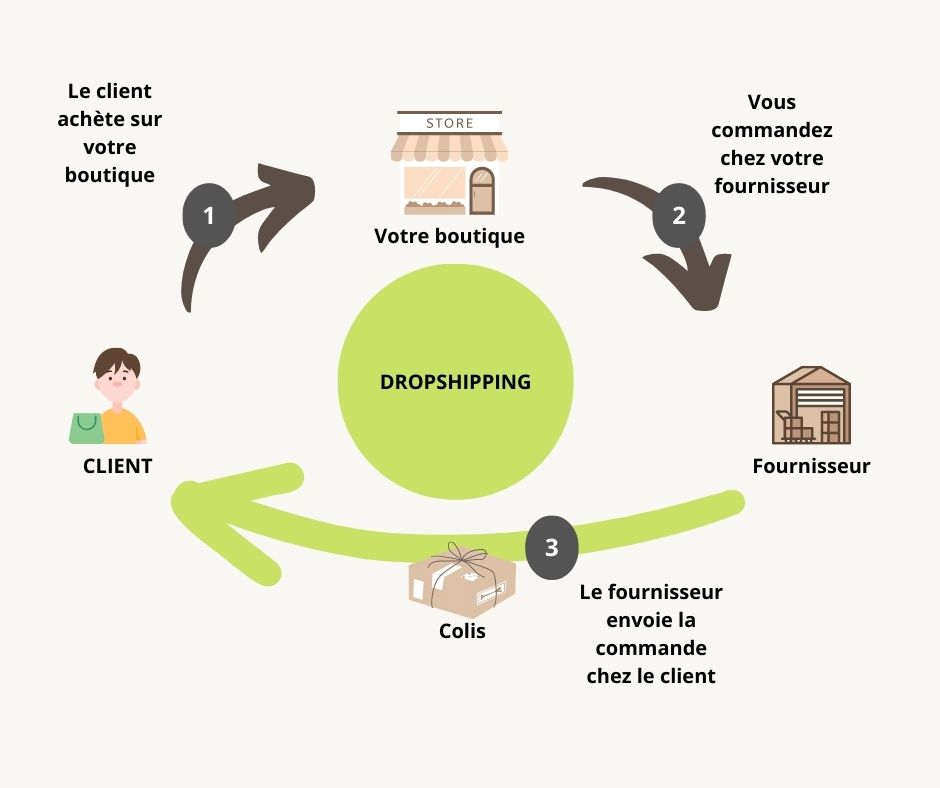 You will find in this article a top of the dropshipping stores. It will help you better understand the context and inspire you in the creation of your future online store.
The 6 pillars of the best dropshipping stores 2023
There are no ready-made recipes for your dropshipping store to be a success. However, there are guidelines to follow to optimize your chances of success. These guidelines can also be considered pillars to establish in your dropshipping store.
It should be noted that all these pillars revolve around the quality of the customer experience. You can't sell, if your customer feels mistreated, 80% of potential customers leave stores without buying anything because of a bad experience.
Find below the five pillars of the best dropshipping stores 2023:
A unique selling character
Selling a product is one thing, selling an experience is another. In a physical store, the customer experience begins at the storefront where style and products are showcased. It continues with the reception of the seller, the additional explanations on the usefulness of this or that product. Subsequently, it is about the offers, discounts or little extras that said store can offer to its customers.
The best dropshipping stores offer something that drives the customer to buy and of course to keep them coming back you have to come up with a unique offer or character.
All these points are to be applied in your online store. The most important component of success is having a solid plan to deliver solutions and value to your customers. This is crucial for any business, but it's especially important in dropshipping, where you'll be competing against a slew of other online stores selling similar items.
The landing page is the first thing your prospects will see when they arrive on your sales site. And in e-commerce, the first impression is extremely important. If you have a poorly built site with a bad design that makes you believe it's not a trusted store, you won't make any sales.
Also with this customer experience in mind, don't upload a site that isn't ready, it's just not professional. And you risk seeing all your customers flee. The best dropshipping stores take care of their landing page.
Apps that simplify your various processes
In the growth phase, your dropshipping store will attract more and more people and therefore your turnover. The more you increase your conversion rate, the more difficult you will have to follow the different transactions. Payment fraud, disputes, and refund issues will be a big workload in your backend.
These various processes can be simplified with the use of appropriate applications such as Paypal for your payments and refunds. You can also give package tracking options to reassure your customers.
Organic optimization (SEO)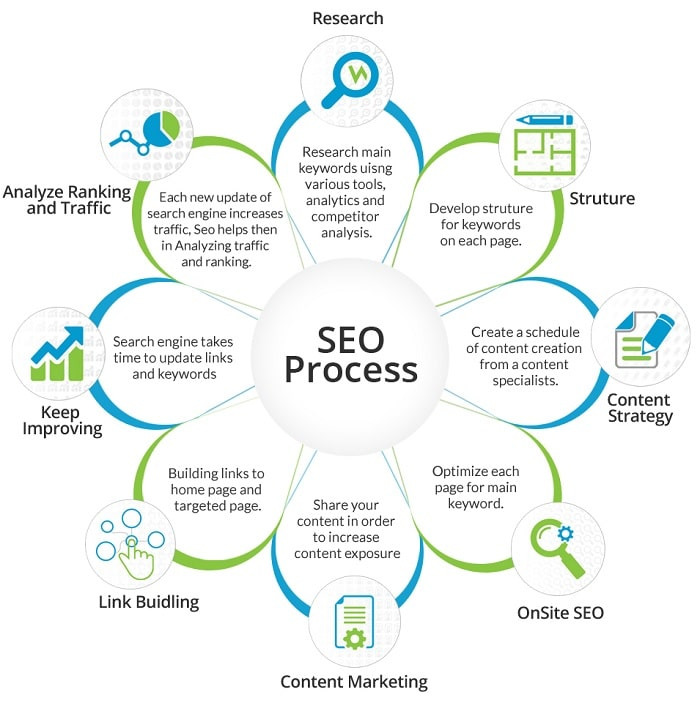 Too many Shopify stores spend months perfecting their site just to present it to an audience that has no idea it exists.
A big omission or rather a big mistake of dropshipping stores is not optimizing their site for search engines. Organic traffic obtains a conversion rate up to 8 times higher than paid traffic acquired through advertisements.
Admittedly, the result is not immediate, but if you think in the long term, SEO should not be put aside. It will allow you to have sales almost for free.
Unfortunately, for many people, a dropshipping store means low quality products. If you want your customers to come back to you and recommend you, take the time to choose your product and above all, choose good suppliers.
By rushing without paying attention to the very basis of your business, you risk not only losing customers, but simply sinking your business. The best online dropshipping stores not only offer a great experience, but also quality products.
Customer reviews and social proof
Few people buy products without consulting customer reviews or customer feedback. A product page without customer reviews is not a good sign for the buyer. The purchase decision is made after consultation and especially consultation of customer reviews.
As you will have understood, the more your product has positive opinions from satisfied customers, the more your product has the possibility of being bought. So don't forget to integrate them into your dropshipping sales site.
Dropshipping is a perfect business model for people who don't have a lot of means and who want to start an online business. As previously said, you don't need stock, you basically take care of the marketing aspect of your store.
For the creation of an online store, you just need to adopt an easy-to-use e-commerce platform with which you can create an online store without prior knowledge of coding. The star in the field is undoubtedly Shopify.
Shopify is the easiest platform to create and manage a dropshipping store.
You can create your store in less than an hour, and the platform provides you with a very large catalog of themes and apps to customize your store to your image.
In addition, Shopify's offers are adapted to different types of target. Moreover, if you want to get into dropshipping while saving on your subscription, take advantage of Shopify for 90 days for just $1 by following our link.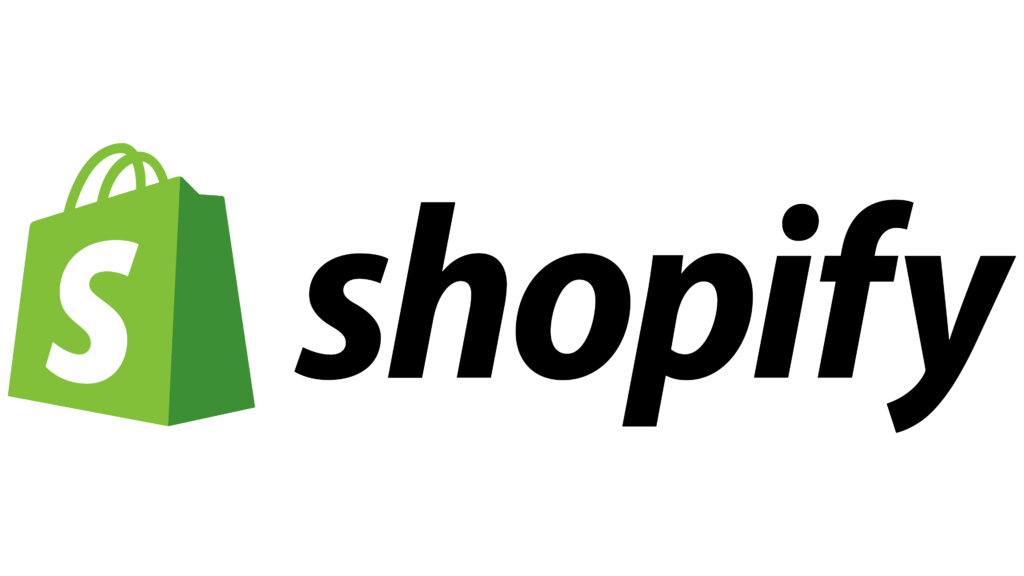 Create your Shopify store for only $1 during 90 days
The best Shopify dropshipping stores can be created without ever having learned to code, so this is a godsend for anyone looking to get started.
If you want to learn more about Shopify, we have prepared a comprehensive article on the e-commerce platform.
The best types of dropshipping stores on Shopify
As you know, you can sell anything and everything on the Internet, dropshipping is no exception to this rule. However, the majority of products sold on Shopify dropshipping sites follow certain rules.
Namely, your Shopify store should revolve around a single theme or complementary themes. Indeed, finding lingerie in a kitchen equipment store will harm your credibility and especially the customer experience.
The only exception is if you have set up a general store in which you deal with a wide variety of themes, but on condition that these are well separated on your e-shop.
The other possibility is that you are in the testing phase. When looking for a so-called winning product, you may go through many kinds of products before arriving at the one that will make your sales explode. You will still be able to model your site around this product afterwards.
That said, here is a list of the most profitable themes in dropshipping: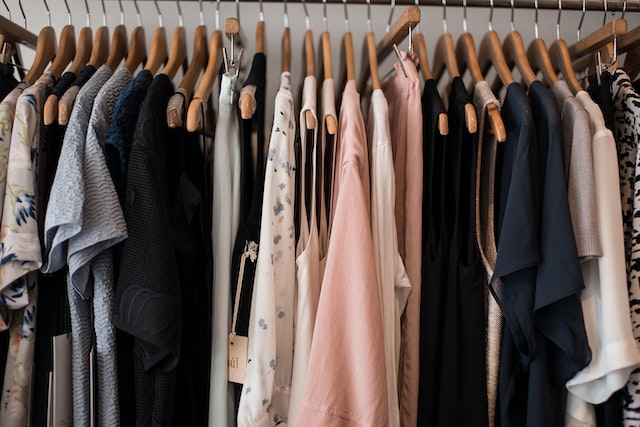 The clothing market is one of the most profitable sectors in commerce. Moreover, a good part of the best online dropshipping stores are made up of clothing brands.
Thanks to dropshipping on Shopify, you can sell the trending models directly without having to produce them. For the sake of personalization, you can also offer "print on demand", printing on demand in French. Many suppliers offer the production of your products when ordering.
If you want to create and launch your own clothing brand in the long term, starting with dropshipping will not only help you establish your credibility, but also strengthen your experience in selling clothing.
Gymshark was in its infancy one of the best Shopify dropshipping stores, having mainly sold sportswear.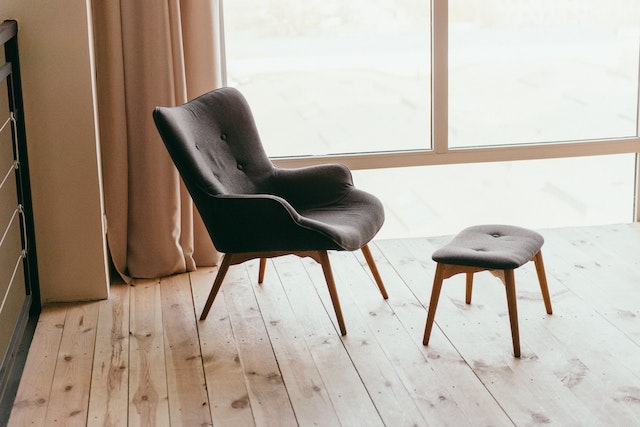 Dropshipping does not mean "going through Chinese suppliers". This is a business model where you act as a middleman. In these terms, it is possible to work with brands and manufacturers already known in this market.
Furniture, accessories and all elements used in interior design find many buyers.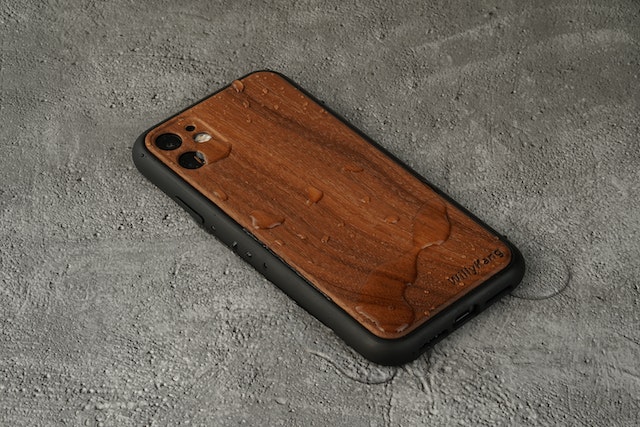 Whether it's shells, covers, protective films, bracelets, headphones, portable batteries and many others, smartphone accessories have an inexhaustible buyer base. You do not have to sell these different accessories, you can specialize in one type of product.
Electronic objects and gadgets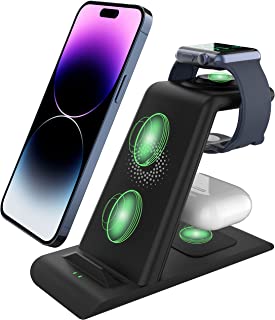 This theme can be divided into many other sub-themes. But in fact, electronic accessories reach a very wide audience, usually following a buzz on social networks.
Moreover, the best dropshipping stores generating the maximum turnover in a short period of time are often accessories and electronic gadget stores.
Health, beauty and well-being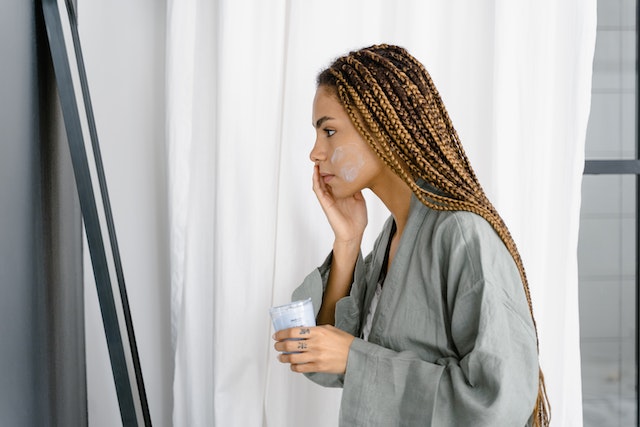 If you are used to social networks such as TikTok and Instagram, you will find videos showing in action the effect of this or that object on the body. The latest was a sort of arcuate support used to lighten the lower back by cracking your back. This is one example among a thousand, but illustrates the rising interest of people in objects that can provide them with immediate well-being.
These themes are not the only ones you can take or follow when creating your store, but they are those of the most successful dropshipping stores. You can also create stores based on a specific niche to take advantage of people's interest in or just play the game of generality.
The best Shopify dropshipping stores are those that have managed to offer a product that sells while respecting the identity and homogeneity of the built store.
If you want to see the best beauty dropshipping stores, follow this link.
Top 10 best dropshipping stores 2023
Giving themes is a first track, but seeing concrete examples provides more precision on the nature and form of these dropshipping stores on Shopify. Here is our top selling dropshipping websites: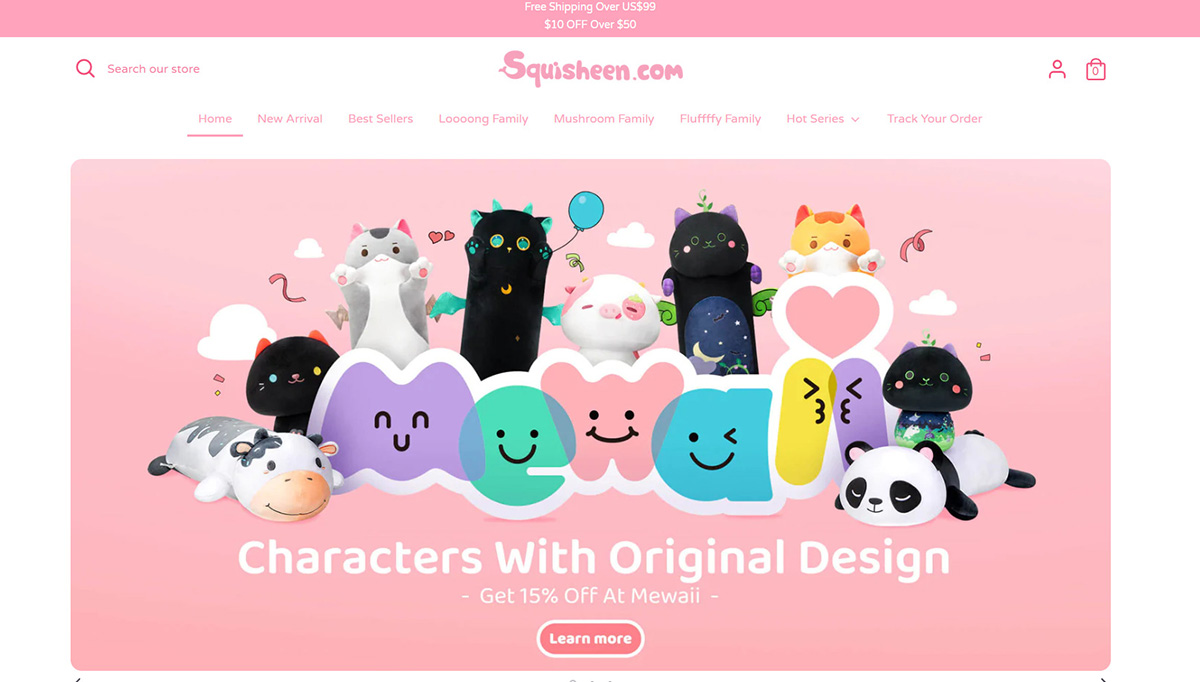 We start our top with a niche shop. Squisheen is a dropshipping store that specializes in selling pillows and stuffed animals. When you arrive on the website, a popup window opens to offer you a discount code in exchange for your email address. This is a technique that you can implement on your store to grow your email list.
Squisheen offers different plush models while including official licenses in order to attract as many people as possible.
This store is part of our top dropshipping stores because it has an important point: the homogeneity of the shop. The pink theme fits perfectly with the "cute objects" theme. In addition, all the graphics have been professionally done to stick with the image of the brand.
Squisheen has been able to highlight sections leading to its best sellers, its new arrivals and its various collections. Navigation on the store is thus facilitated, because everything is reachable with a single click. You can also see a button leading directly to package tracking to bring seriousness and to show proof of security.
To encourage visitors to buy, the store offers a discount code and delivery is free from $59 of purchase.
Best dropshipping store : Meowingtons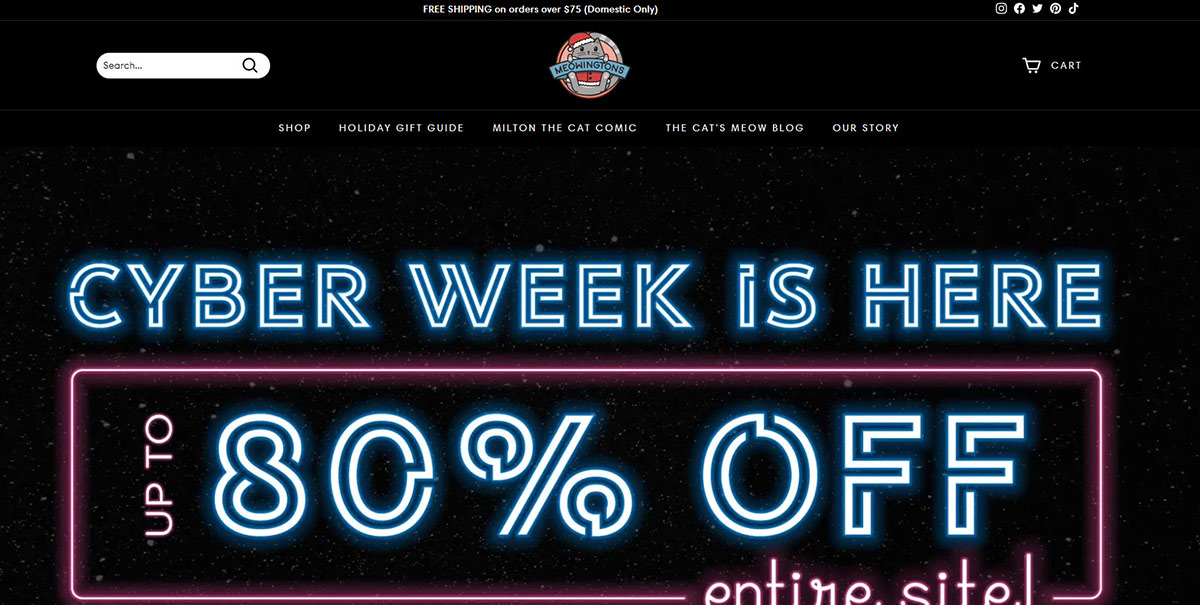 Meowingtons is one of the best online dropshipping stores operating in the cat niche. You will find on the site many toys and accessories for animals as well as products for cat lovers.
Apart from the design of the store and the colors chosen, this online store stands out for the humor it uses in the presentation of its site and its products. There are also a lot of animated GIFs on the product pages of this site. These are factors that set the store apart from its competitors, a real plus in its communication strategy.
Just like the previous store, Meowingtons has implemented an email capture pop in exchange for discounts on the website.
On the home page, current trends and offers are highlighted in order to attract visitors to these specific offers. And to increase the conversion rate, a discount code is displayed on the banner at the top of the site.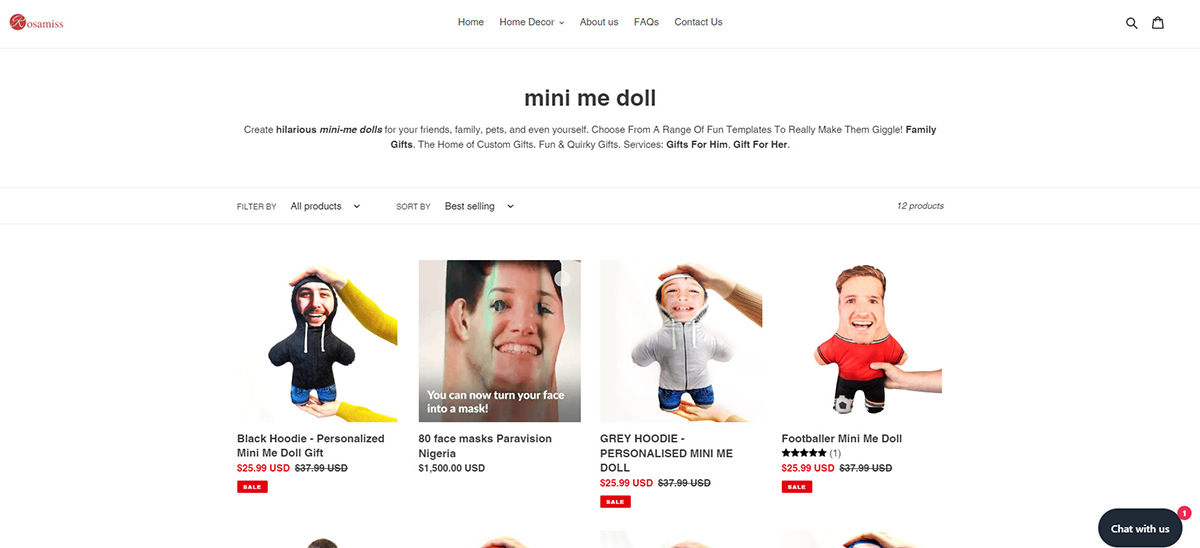 We are here in the presence of a somewhat special case, because it is not the entire site, but one of the collections that makes this dropshipping store live. With its "Mini me Doll" concept, the Rosamiss store uses a print on demand system. Indeed, you can order a doll or a balaclava with your image.
By offering this uniqueness in the products that the store offers, Rosamiss has been able to reach a good number of worlds and increase its sales.
It is still important to specify that in terms of structure and design, this store is not particularly practical or beautiful. But the originality of the product has made customers pass through. The appeal of your offer and the originality of your product can be a game-changer.
Best dropshipping store : Warmly Decor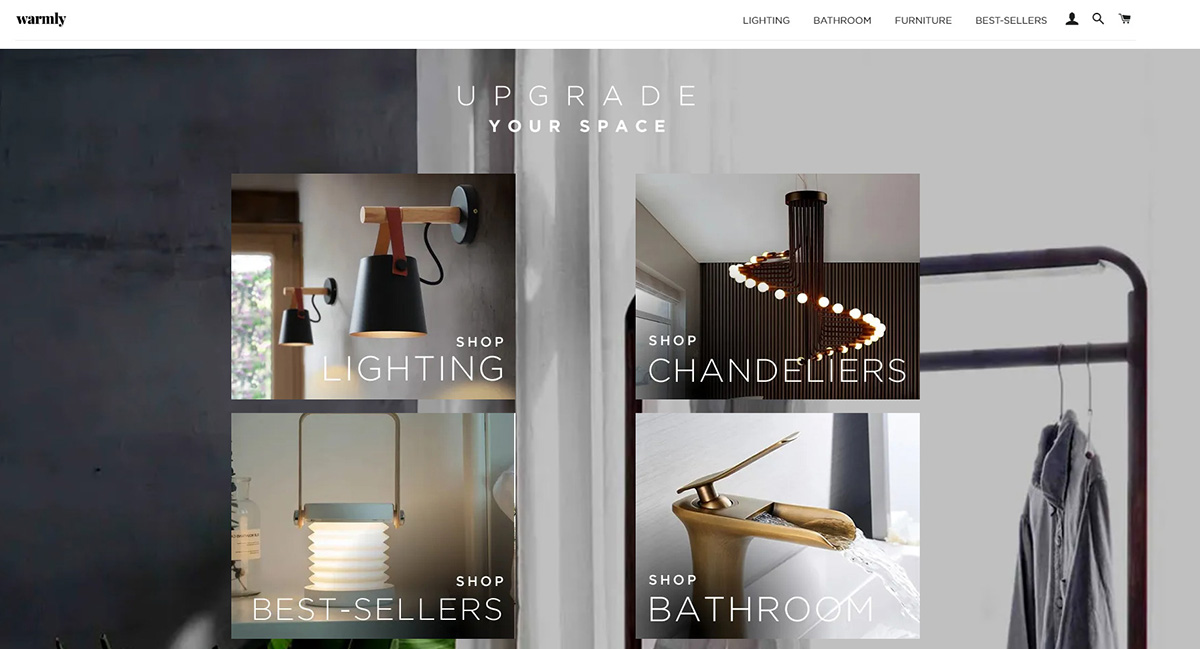 Warmly Decor is one of the best online dropshipping stores specializing in the sale of furniture and decorative items for the home. The home page shows the main collections available on the store.
A particular effort was put on the design of the shop. An illustration image is associated with each category so as not to confuse the customer. The branding of the brand turns to an elegant, even luxurious atmosphere. The images, product names and various texts have been made so that they are homogeneous.
In order to guide customers and push them towards quite specific products, a popup shows the latest trends and the most purchased products by other customers.
Thanks to an application, the currencies change according to the location of the potential customer. The store can thus reach a much wider market by offering its offer to several countries.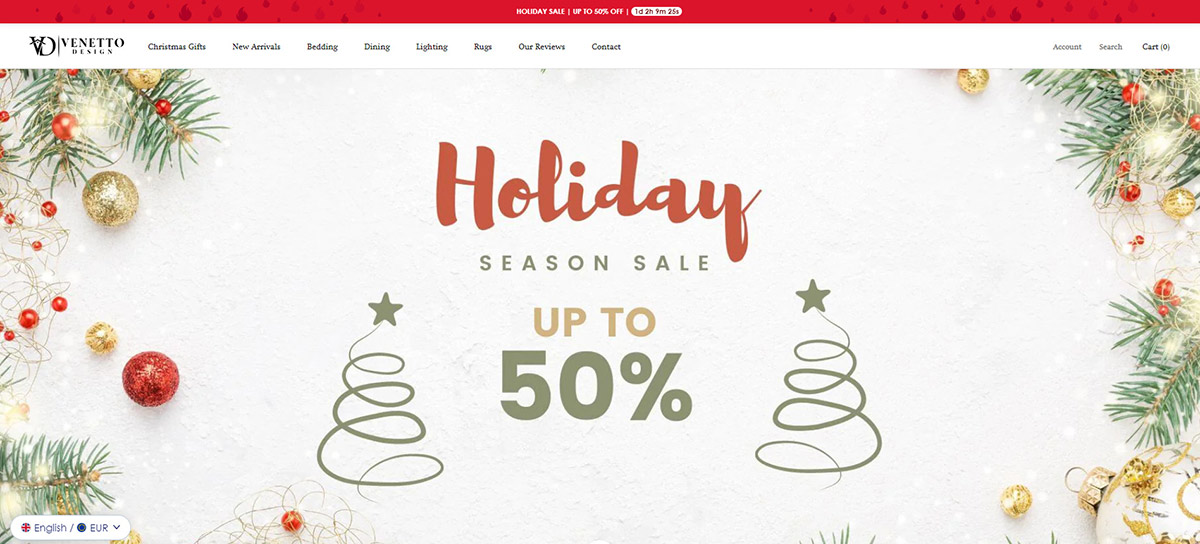 Venetto Design is a dropshipping store attacking the interior design niche. This is a successful shopify store offering high value premium products.
In the case of this boutique, we are approaching the luxury market. All products sold have a very high entry ticket (over $100). An effort on the design and presentation of the different products using very good quality photos and giving off a certain elegance was necessary.
For the commercial aspect, a 10% reduction on the final score is offered in exchange for the customer's email address.
An interesting feature to report on this website is the offer of upsells on the product pages and on the payment pages. These devices make it possible to increase the average basket.
Best dropshipping store : Optimalax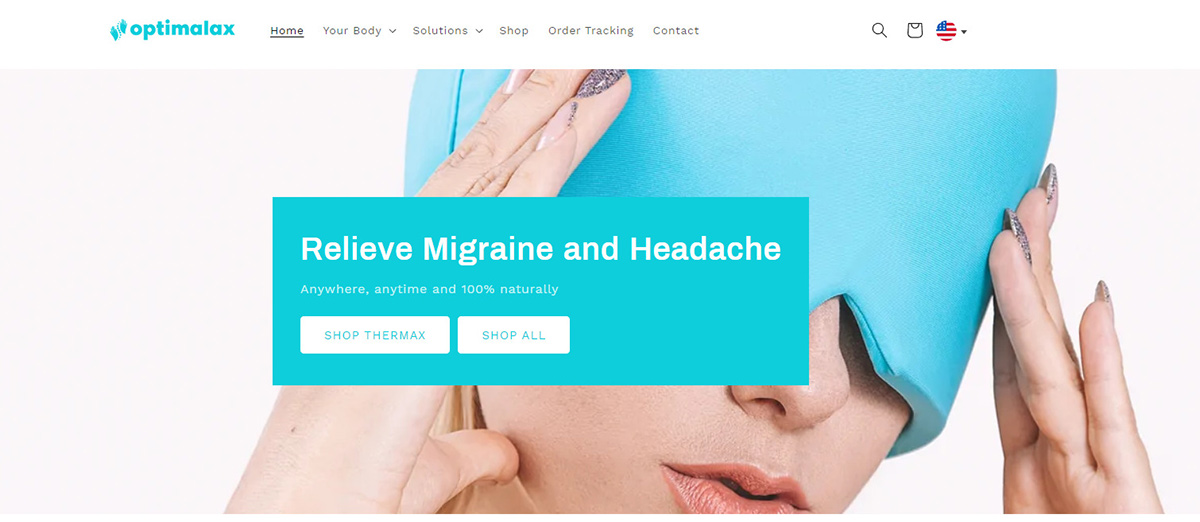 Next on the list is another great online dropshipping store on Shopify called Optimalax. This dropshipping store offers many body care products to promote wellness.
The emphasis is on lightness and simplicity on this online store. The user interface adopts a simplistic design and smooth navigation. The Shopify theme used in creating this store is "Debut" (a free theme). The proof that you do not need to opt for a paid theme to succeed in dropshipping.
An important feature for customers is the presence of a tab leading directly to order tracking on their site.
Optilamax makes this top dropshipping websites shopify because it presents a very important aspect of e-commerce. Optilamax is not just a name, but also a registered trademark with real derivative products. Production, packaging and delivery are always provided by a supplier, it is simply a dropshipping store that has evolved.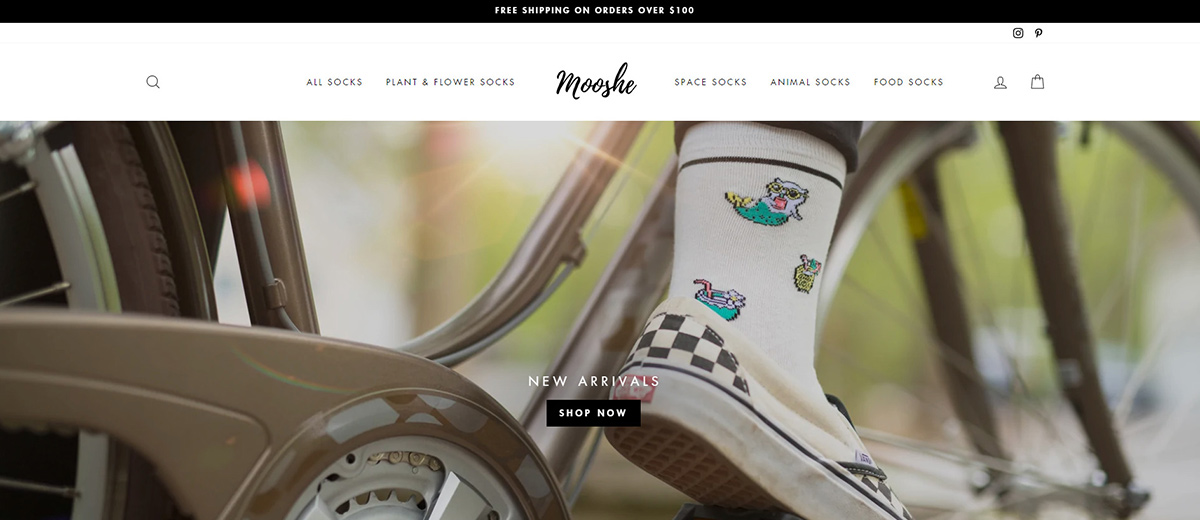 Mooshe Socks is a Shopify dropshipping store selling its own brand of socks. The aspect that will be observed in this store is the quality of the products offered.
As previously mentioned, the quality of your products if it is poor can seriously harm your business. Here we present the perfect example for you to follow. Mooshe Socks presents many models of socks distributed in different collections.
One particularly nice thing about this website is the layout of the latter. This dropshipping store adopts a very simple design and is very pleasant to navigate. The design is sober and adopts a hyper professional aspect.
Pop-up messages are not intrusive and not only guide the visitor, but also offer discounts.
Best dropshipping store : Be Activewear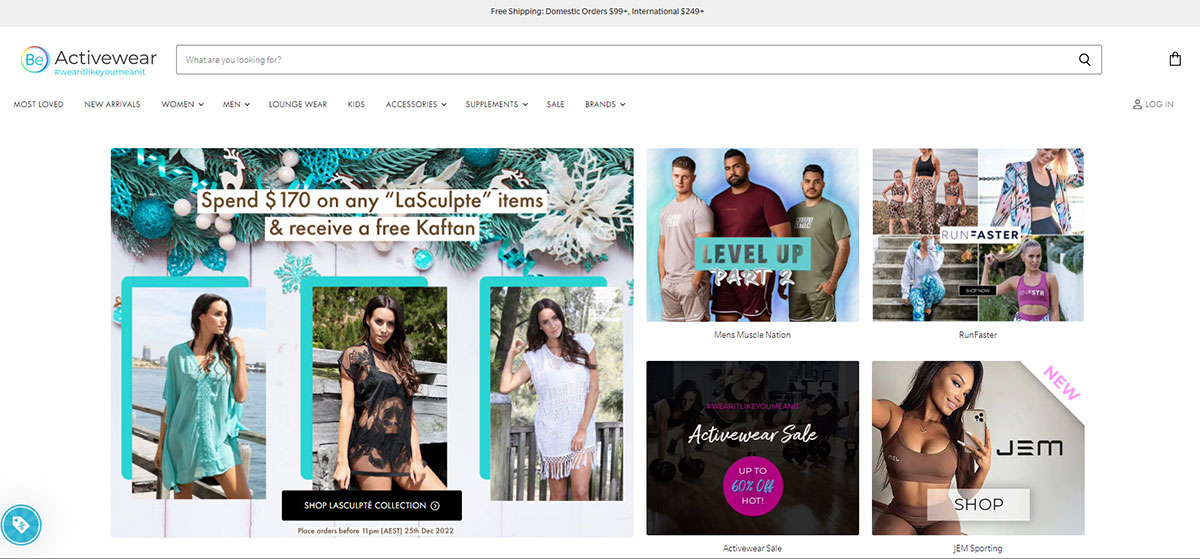 Be Activewear is an Australian dropshipping store on Shopify known as a great sportswear store. The store presents more than 60 brands in nearly 50 countries around the world.
It is by providing an almost perfect customer experience that this store has stood out. You will be able to observe offers of products dedicated to overweight people. The online store has managed to expand its audience by offering more variations of its various products.
The website is arranged in such a way that visitors can easily find what they are looking for.
The takeaways from this store aside from its fluid design and its support for a cause, here it's clothing for all body types. By embracing the needs and beliefs of certain groups of people, you can greatly increase your acquisition rate and ultimately your conversion rate. In addition, it will only bring positive to your reputation.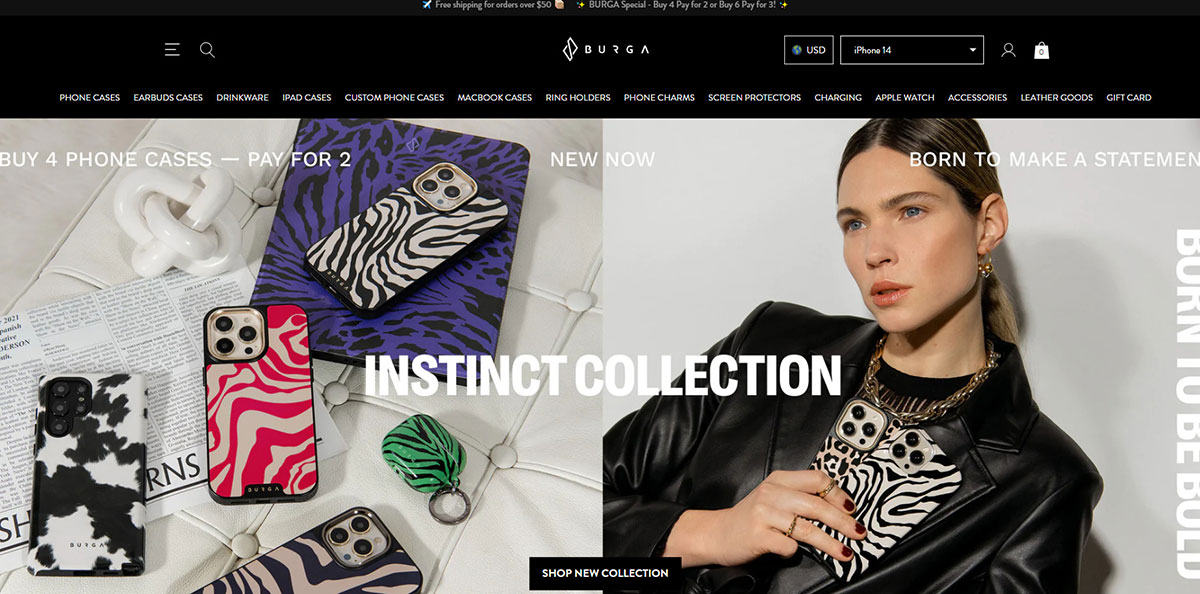 Burga is a Shopify dropshipping store that offers cases and stickers for smartphones and laptops. The store offers a huge catalog of products to satisfy the greatest number. Among other things, it includes many covers of different sizes for different smartphone models and stickers to put on the back of your Mac or your phone.
The design, images and texts used by Burga work in a coherent whole. This makes the online store particularly pleasant when browsing.
Offering accessories for smartphones, it would be annoying if the latter appeared badly on these devices. Thus, an important point to note is the responsive design of this website. This store appears both on a computer and on a smartphone screen.
Best dropshipping store : Notebook Therapy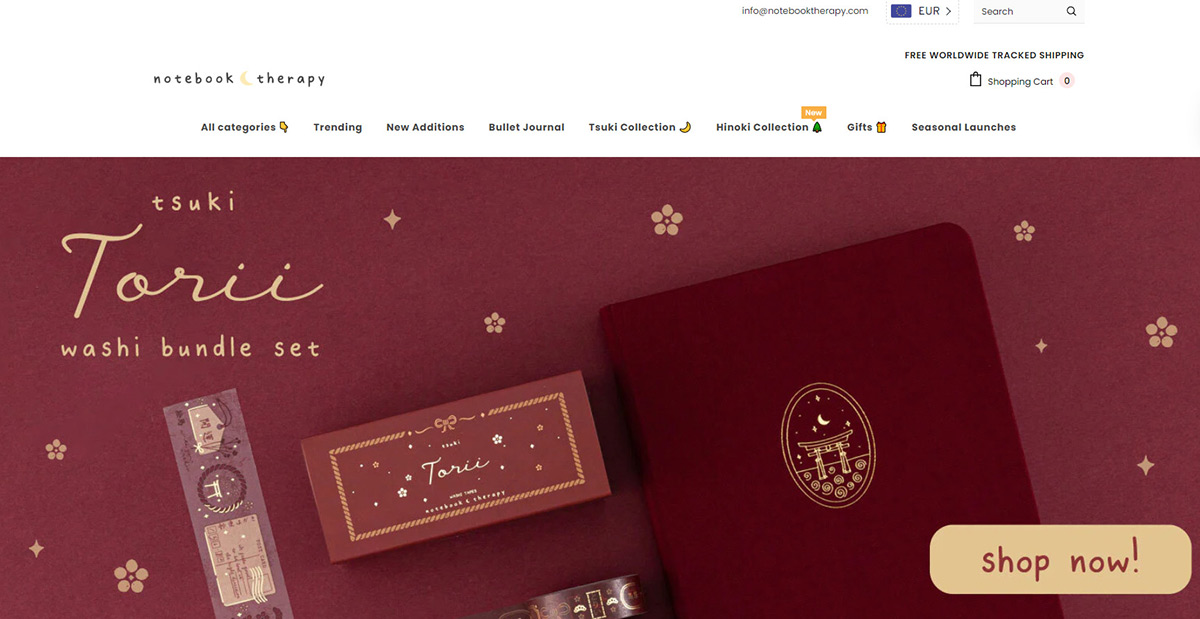 Notebook Therapy is a dropshipping store that revolves around notebooks (notebook). You can find notebooks, but also all the accessories orbiting around it such as pens, markers, bags and pouches.
Several collections including many products are available on the online store.
This last dropshipping store highlights the need to choose a theme. Niche stores not only attract people who are likely to buy your products, but they are a guideline to follow so you don't get lost when building your store.
Creating a well-graphiced brand makes it easier to promote it on social networks. This store also benefits from a huge spike in traffic, mainly from these social network pages.
Dropshipping is an excellent business model to follow for people wishing to start an online business. It requires less investment than so-called classic stores, but can generate just as much turnover, or even much more. It's also a first step you can take if you want to build a real long-term experience. We have seen through our top of the best dropshipping stores that there are many dropshipping stores that evolve on many themes and offer many kinds of products. The best dropshipping stores are those that offer real branding around their brand by offering quality products, design and hyper-intuitive online stores, and those that offer the best customer experience.
Where is the best place to dropship?
The best place to sell in dropshipping is undoubtedly on the internet. You just need to create an online store and start promoting your products on the various online platforms.
Who is the best dropshipper?
There is no list of the best dropshippers. Many people generate thousands or even millions of dollars per month with dropshipping.
What is the most profitable item to sell in dropshipping?
There is no particular hyper-profitable product. However, the most profitable store themes in dropshipping are health, well-being, sports, cooking, interior decoration, smartphone accessories and technological gadgets.
Is a dropshipping store profitable?
A dropshipping store is profitable if your expenses are less than your earnings. Profitability is not unique to dropshipping. Nevertheless, you have the opportunity to greatly reduce your investments with this business model.