When it comes to choosing an e-commerce platform to create and manage your online store, Shopify is often the most popular choice. However, BigCommerce is a serious alternative to consider, offering a range of features and customization options that may be ideal for some online merchants.
In this article, we'll compare BigCommerce and Shopify to help you determine which platform is right for your business. We'll review their features, pricing, performance, apps and integrations, customer support, pros and cons, and offerings for growing businesses.
Find out how these two'e-commerce giants measure up against each other and find the perfect solution for your online store.
Presentation of the platforms : BigCommerce and Shopify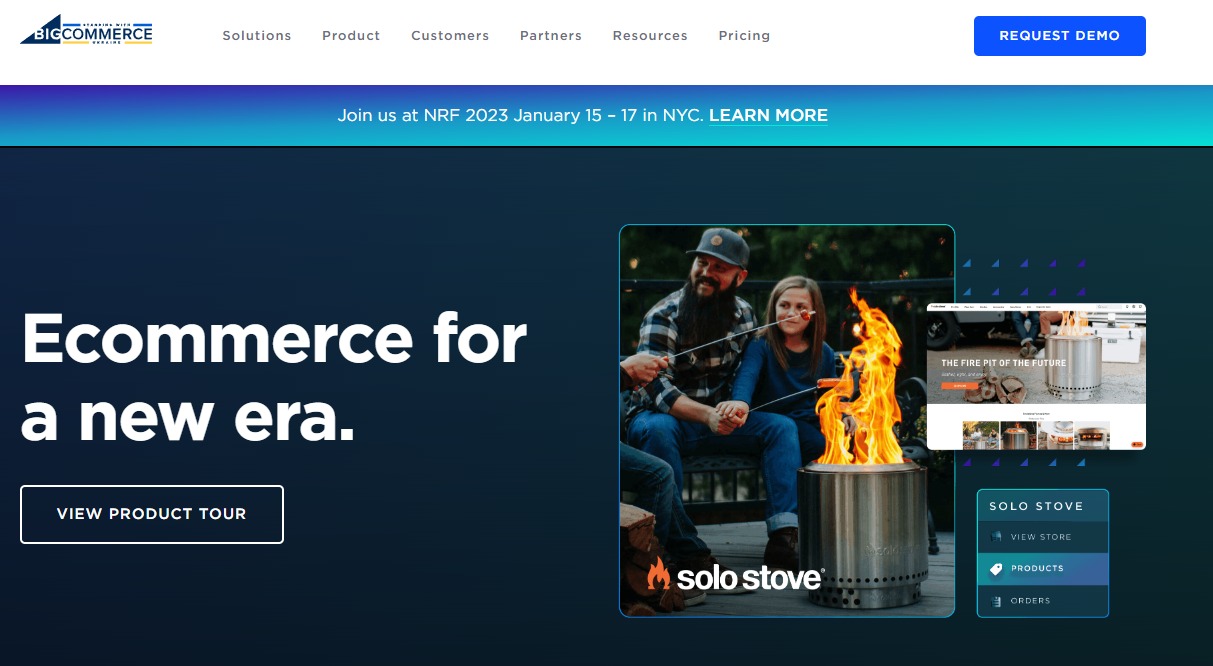 BigCommerce is an all-in-one e-commerce platform that allows entrepreneurs to create, manage and grow their online store. Launched in 2009, it quickly gained popularity thanks to its advanced features and ease of use. Today, it has over 60,000 active merchants worldwide.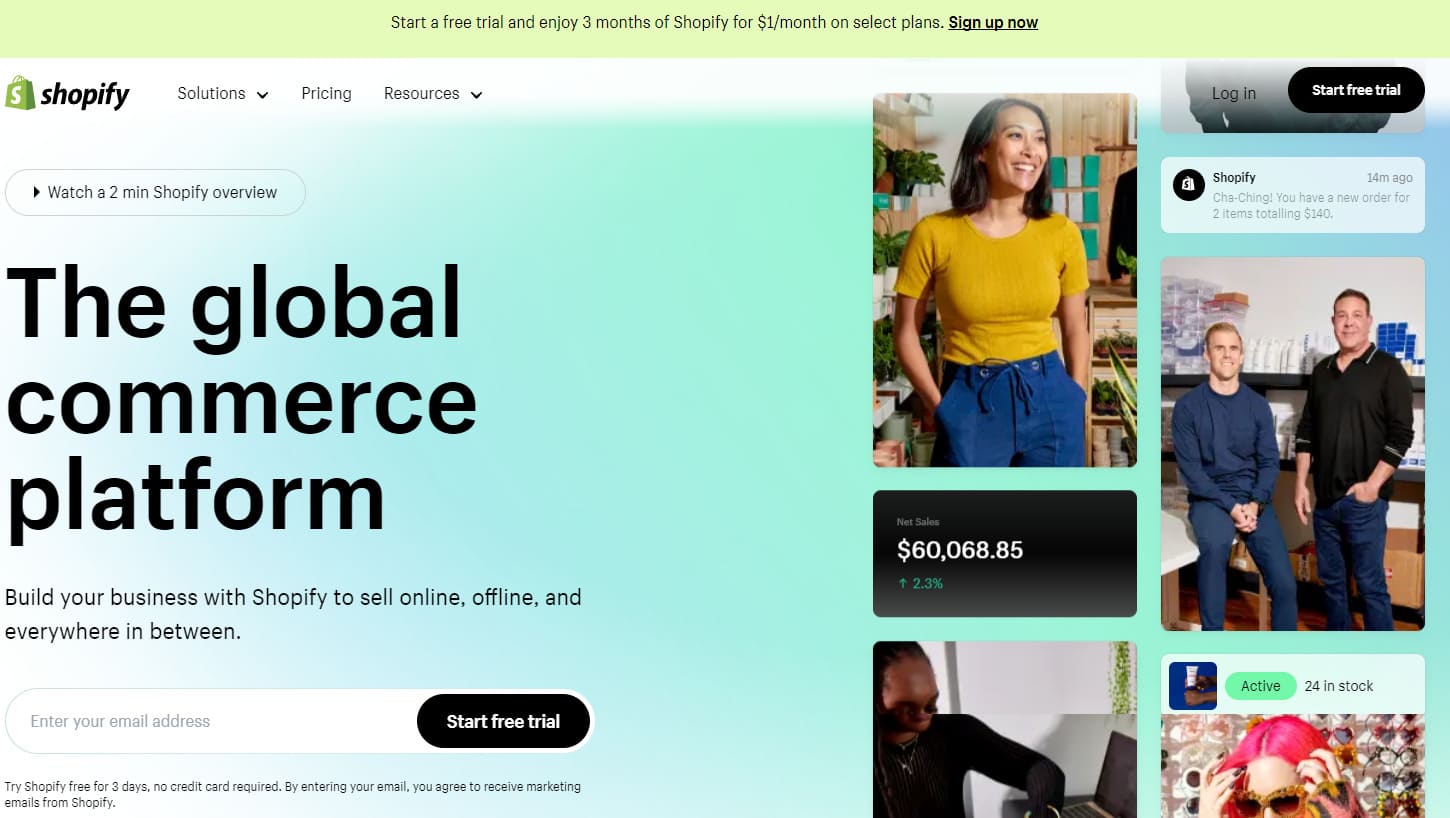 Shopify, meanwhile, has been a key player in the market since 2006. This e-commerce platform offers a wide range of features to help entrepreneurs create and manage their online store. With more than one million active merchants, Shopify is known for its ease of use and large user community.
Features : BigCommerce vs Shopify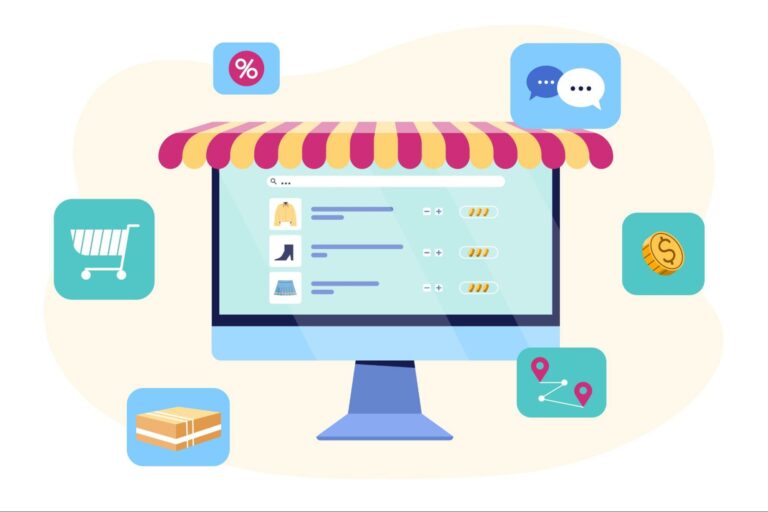 Product and order management
Both platforms offer similar product and order management tools. They allow you to add, edit and delete products, manage inventory, create variants and track orders in real time.
Notable differences include:
BigCommerce allows you to add an unlimited number of product variants, while Shopify limits that number to 100.
Shopify offers a dedicated mobile app to manage your store on the go.
Customization options and themes available
Both BigCommerce and Shopify offer a selection of free and paid themes to customize the look and feel of your online store. Both platforms offer responsive themes, compatible with mobile devices.
However, here are some distinctions:
BigCommerce offers more free themes (15) than Shopify (12).
Shopify offers more flexibility to customize themes without coding knowledge.
Pricing and packages : Shopify vs BigCommerce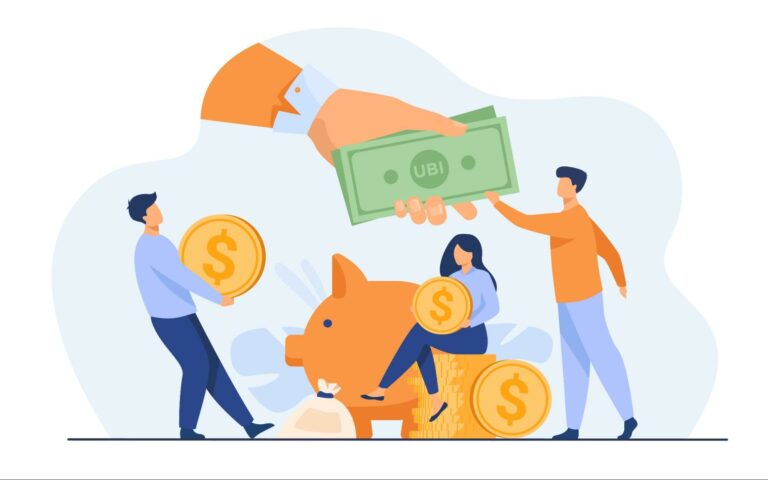 Cost is often a deciding factor for entrepreneurs when choosing an e-commerce platform. To help you easily compare BigCommerce and Shopify pricing and packages, we've prepared a summary table below. It outlines the main aspects of the basic packages and highlights the differences between the two platforms.
| Criteria | BigCommerce | Shopify |
| --- | --- | --- |
| Basic Package | $29/month | $29/month |
| Intermediate Package | $79/month | $79/month |
| Pro Package | $299/month | $299/month |
| Transaction fees | No | 2.0% to 0.5% (except with Shopify Payments) |
Analyzing this table, we can see that the annual package fees are identical for both platforms. The main difference is the transaction fees, where BigCommerce takes the advantage by charging no fees, while Shopify charges fees unless you use their integrated Shopify Payments solution.
It is important to note that although the rates are similar, the features offered by each platform may vary. Therefore, it is essential to consider the specifics of each package based on your needs before making a decision.
Performance and SEO : BigCommerce versus Shopify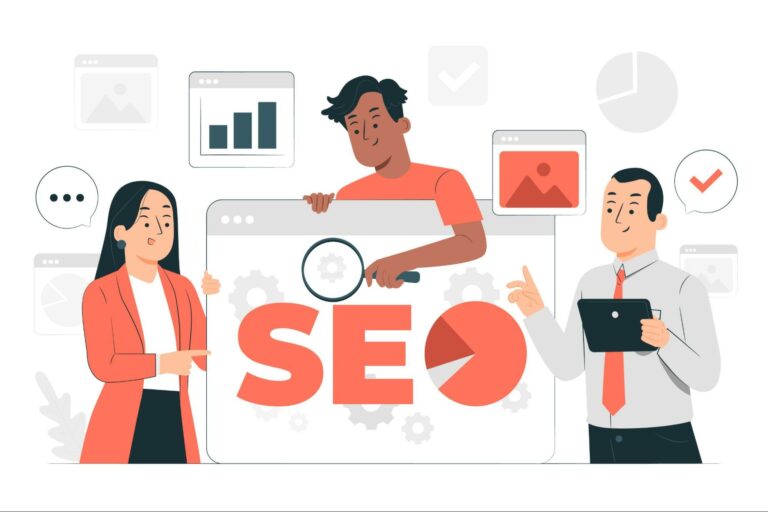 The importance of SEO in e-commerce
Search Engine Optimization (SEO) is crucial to drive organic traffic to your online store. Good SEO guarantees better visibility on search engines, which can generate additional sales.
Comparison of SEO tools on both platforms
BigCommerce and Shopify offer similar SEO features, such as:
Customization of URLs, title tags and meta descriptions
Automatic generation of XML sitemaps
Optimizing images for search engine optimization
However, BigCommerce takes a slight advantage with some advanced features, such as support for canonical tags and optimization of category URLs.
Applications and integrations: BigCommerce vs Shopify
Marketing and sales applications
Both platforms have a vast library of apps to enhance and extend the functionality of your online store. Here are some examples of popular apps:
E-mail marketing tools
Live chat and customer support solutions
Loyalty and reward programs
By the way, if you don't know what to sell on your online store, Dropispy is an app that will help you find the trending and winning products of the moment. You can start using it for free.
Start your
Winning Products Search

Now on Dropispy 🚀
Do you want to find the best winning products on social networks like Facebook? Try Dropispy, the most effective solution with the largest database of Facebook e-commerce ads
Payment gateways and shipping options
BigCommerce and Shopify are compatible with numerous international and local payment gateways. However, Shopify has its own payment solution, Shopify Payments, which avoids the transaction fees mentioned above.
When it comes to shipping options, both platforms offer similar features, such as integration with major carriers and the ability to set custom shipping rates.
Customer Support and Learning Resources: Shopify versus BigCommerce
Both platforms offer 24/7 customer support via phone, email and live chat. User feedback regarding the quality and responsiveness of support is generally positive for both platforms.
Learning resources and training
BigCommerce and Shopify have extensive documentation, tutorials, and help centers to assist entrepreneurs in creating and managing their online store.
Shopify stands out with its "Shopify Academy", offering free online courses to deepen your e-commerce and marketing knowledge.
Pros and Cons: BigCommerce vs Shopify
Each e-commerce platform has its strengths and weaknesses. To help you weigh the pros and cons of BigCommerce and Shopify, we've created a comparison chart that highlights the strengths of each solution.
| Platforms | Benefits | Disadvantages |
| --- | --- | --- |
| BigCommerce | No transaction fees, more customization options without coding, advanced SEO features | Less free themes, no integrated payment solution |
| Shopify | No transaction fees with Shopify Payments, more free themes, 24/7 customer support and Shopify Academy, integrated payment solution (Shopify Payments) | Transaction fees (except with Shopify Payments), basic SEO features |
After considering the pros and cons of each platform, it is clear that the choice will depend on your e-commerce priorities.
If you're looking for a platform with advanced SEO features and greater customization flexibility, BigCommerce may be a better choice for you. On the other hand, if you prefer a platform that offers an integrated payment solution and many educational resources, Shopify may be more suitable for your needs.
Shopify Plus vs BigCommerce Enterprise: Which to choose for growing businesses?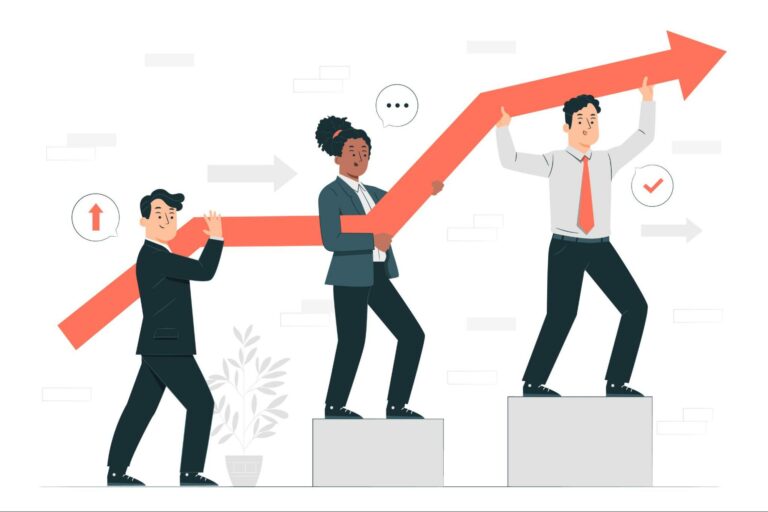 As your business grows and your e-commerce needs become more complex, it is essential to choose a platform that can support that growth.
Premium solutions such as Shopify Plus and BigCommerce Enterprise are designed to meet the specific needs of large enterprises and offer advanced features beyond those offered in the basic packages.
The benefits of Shopify Plus
Shopify Plus is designed for high-volume businesses and offers advanced features, such as:
Extended APIs for custom integration
A dedicated support with an account manager
Advanced customization and automation options
The advantages of BigCommerce Enterprise
BigCommerce Enterprise also targets large enterprises and offers similar benefits, such as:
Extensive APIs and custom integration
24/7 priority support and a dedicated account manager
Advanced reporting features and analysis tools
The costs of these high-end solutions vary depending on the specific needs of each company. It is advisable to contact the representatives of each platform for a personalized quote.
Comparison chart : BigCommerce vs Shopify
To make it easier to compare BigCommerce and Shopify, we've assigned a score out of 5 to each criterion observed in this article. These scores will give you an idea of how well each platform performs on different aspects of e-commerce.
Looking at the ratings for the different categories, it's clear that Shopify and BigCommerce each have their strengths.
Shopify is ideal for entrepreneurs looking for a user-friendly platform with great support and plenty of apps. BigCommerce, on the other hand, is perfect for those who prioritize performance and SEO. Your choice will depend on your e-commerce priorities.
BigCommerce vs Shopify, which is the best option for your online business? The answer depends on your specific needs and preferences. Both platforms offer powerful features and flexibility to create and manage your online store.
If you value no transaction fees and slightly better SEO features, BigCommerce may be the best option for you. On the other hand, if you value learning resources and the elimination of transaction fees via Shopify Payments, Shopify might be the ideal choice.
In any case, don't hesitate to take advantage of the free trials offered by both platforms to test their features and determine which one suits you best.
Is BigCommerce better than Shopify?
BigCommerce is best for those looking for advanced features and deep customization, while Shopify is ideal for entrepreneurs who value ease of use and access to a wide range of applications.
Which is the best solution for dropshipping: Shopify or BigCommerce?
Shopify is the best solution for dropshipping because of its well-developed app ecosystem, which makes it easy to connect with suppliers and manage dropshipping operations.
Is BigCommerce suitable for small businesses?
Yes, BigCommerce is suitable for small businesses looking to create a powerful online store with advanced features to support their growth and allow them to scale over time.
Can BigCommerce be a good solution for e-commerce sites?
Yes, BigCommerce is a great solution for e-commerce websites, as it allows you to create custom and scalable online stores tailored to the specific needs of each business, while offering integrations with marketing platforms to strengthen their online presence.