Do you dream of launching your own online store and conquering the world of e-commerce? Perhaps you are a creator of unique products or a merchant looking to expand your online clientele? You have probably heard of Etsy and Shopify, two essential platforms for selling on the internet. But which one is right for you?
In this article, we compare these two giants to provide a detailed analysis of their features, advantages, disadvantages, and much more. Let us guide you through this adventure and help you make the best choice for your e-commerce project!
Introducing Etsy and Shopify
Etsy: A Platform Dedicated to Creators and Craftsmen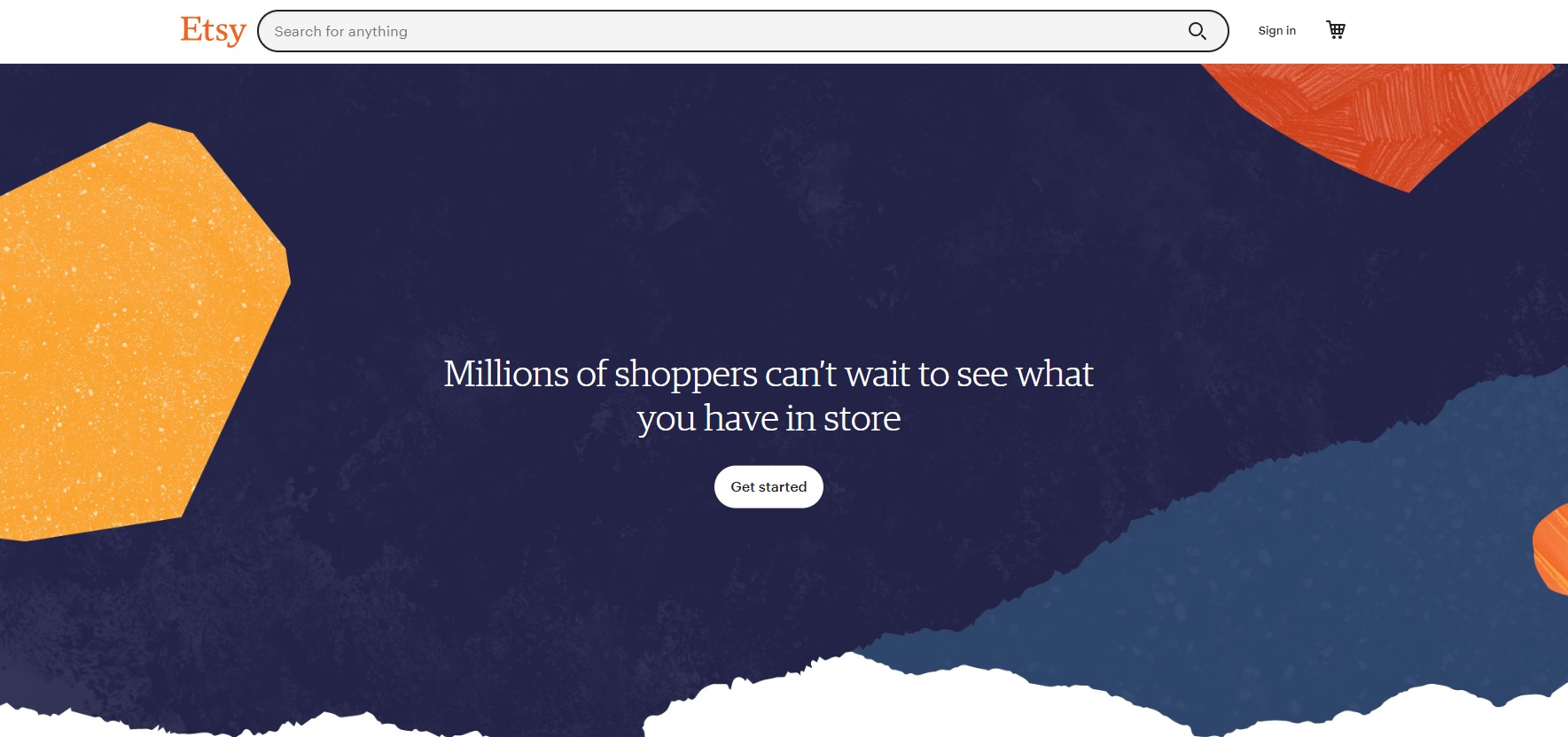 Etsy is a platform born in 2005 in Brooklyn, New York, with a simple ambition: to provide an online space for artisans and creators to sell their unique, handmade, and vintage products. Over the years, Etsy has won over a growing community of passionate sellers and buyers.
In 2021, the site has over 4 million active sellers, testifying to its success and popularity among artisans worldwide.
Shopify's Rise: The All-in-One Solution to Create an Online Store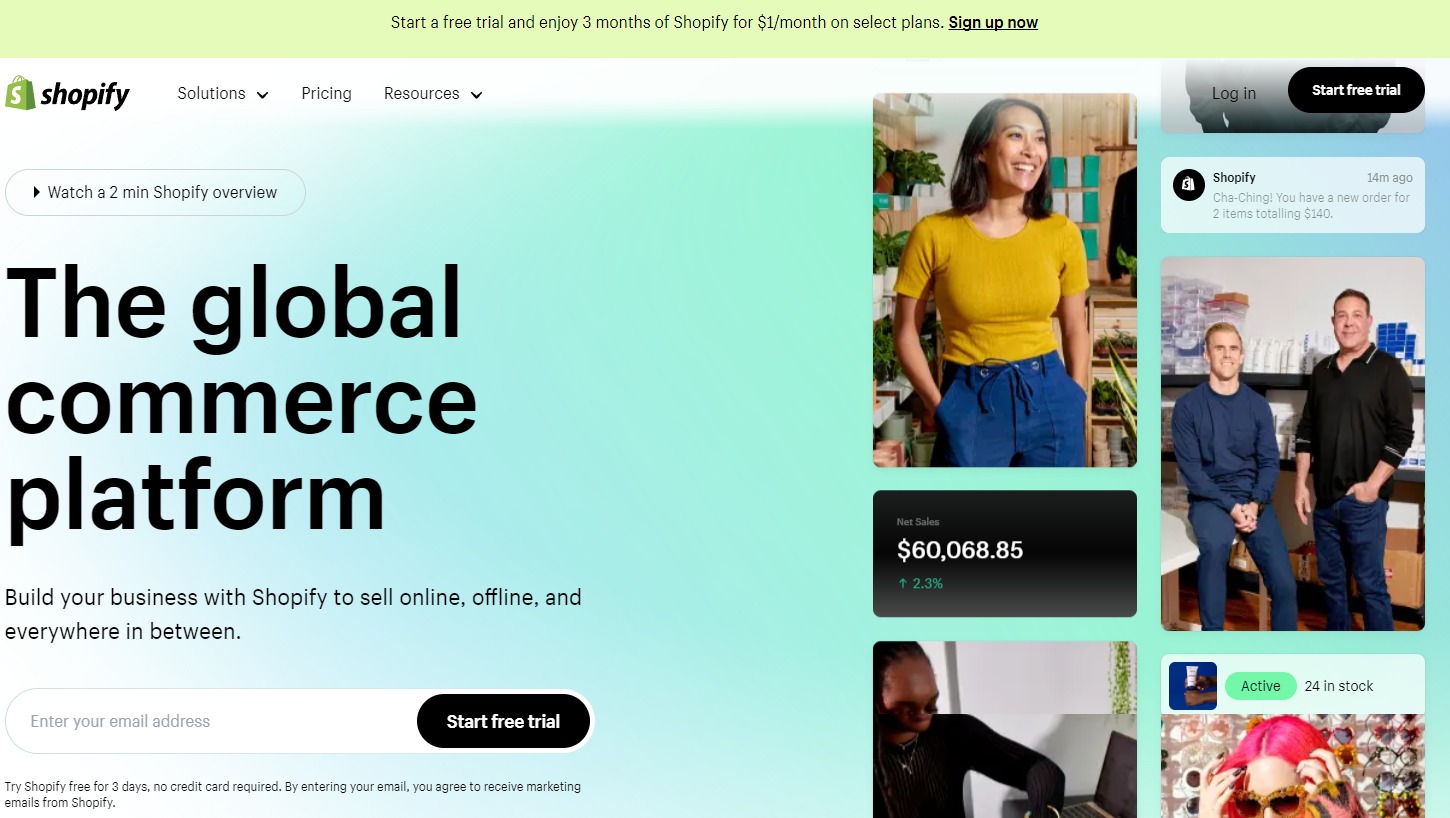 Shopify, on the other hand, is a Canadian company launched in 2006 with a specific goal: to offer an all-in-one tool for merchants to create and manage their own online store. Shopify quickly became a reference in the world of e-commerce, thanks to its ease of use and numerous features.
Today, it hosts over a million online stores worldwide and continues to attract many entrepreneurs.
If you want to learn more about Shopify, feel free to check out our dedicated article.
Etsy vs Shopify: Analysis of Main Features and Pricing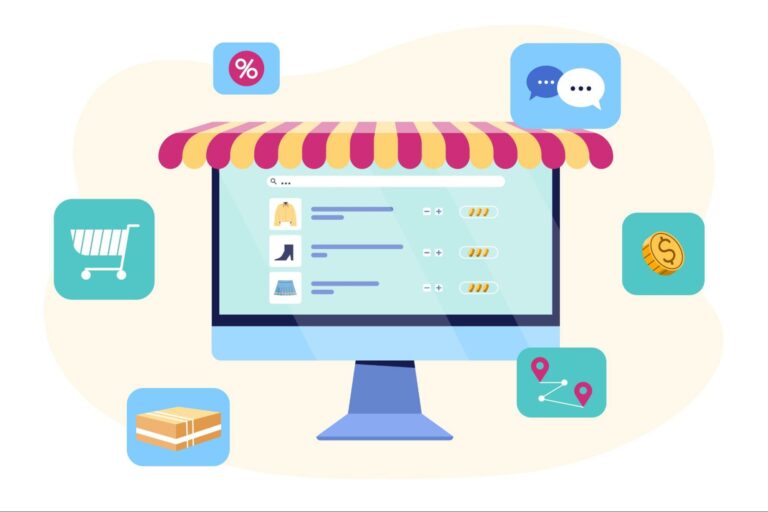 Before embarking on the e-commerce adventure, it is crucial to understand the features and pricing offered by Etsy and Shopify. These two platforms have different offers and services tailored to specific needs. Here's an overview of what you can expect from each of them.
Etsy stands out for its simplicity and ease of access for artisans and creators. As a marketplace, it offers immediate visibility and tools to manage your online store. Among Etsy's main features are:
A large audience interested in handmade, vintage, and unique products
Simplified order and inventory management
Options to customize the appearance of the store
Marketing and promotional tools, such as discount coupons and sponsored ads
Shopify is an all-in-one solution that allows you to create and manage a personalized online store. The platform offers a wide variety of features to meet the needs of entrepreneurs and merchants. Here are some of the main features of Shopify:
Complete customization of the store's design and content
Integration of third-party applications to enhance your site's functionality
Advanced inventory, order, and shipping management
Marketing and promotional tools, such as search engine optimization (SEO) and advertising campaigns
Differences in Pricing between Etsy vs Shopify
Now that you have an idea of the features offered by Etsy and Shopify, it's time to compare their pricing structures. The costs associated with each platform vary and depend on several factors.
No monthly fees for creating a store
5% commission on the final sale price (excluding shipping fees)
$0.20 insertion fee per item
Additional costs for marketing and promotional tools
Several monthly plans available: Basic Shopify ($29/month), Shopify ($79/month), and Advanced Shopify ($299/month)
No commission on sales for users of Shopify Payments
Transaction fees ranging from 2.0% to 0.5% depending on the chosen plan, if using another payment system
Paid third-party applications to enhance your store
Please note that thanks to our partnership with Shopify, you can enjoy the platform for 90 days for only $1.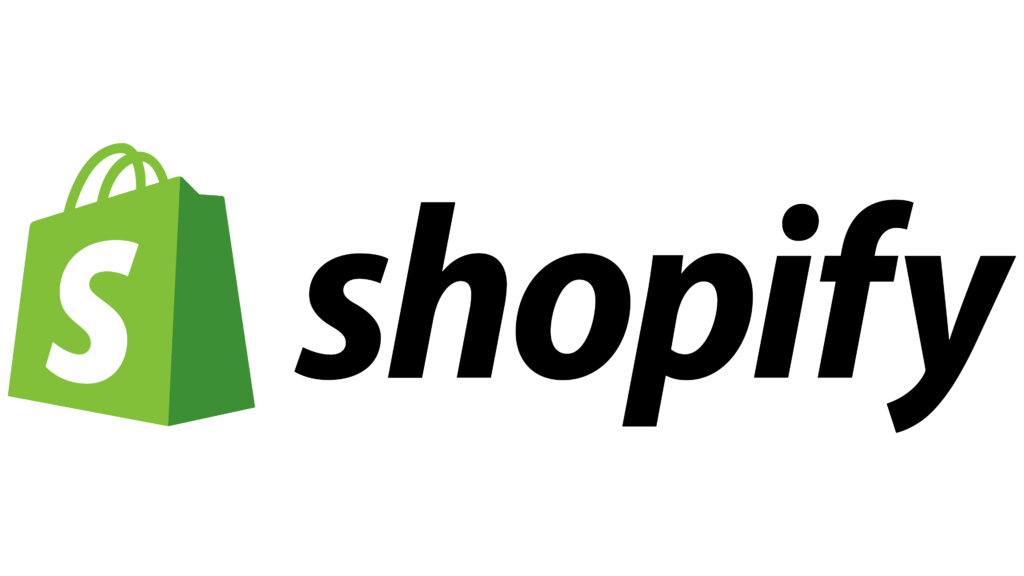 Create your Shopify store for only $1 during 90 days
In summary, Etsy will be more suitable for artisans and creators wishing to sell their products without investing in a full e-commerce site, while Shopify will be more suitable for merchants wishing to create a personalized and scalable online store.
Etsy vs Shopify: A Closer Look at Marketing and Promotional Tools to Optimize Your Online Store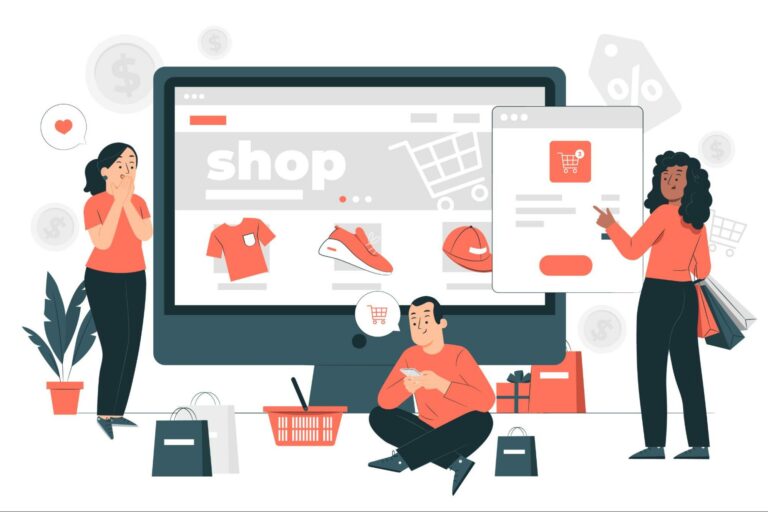 Marketing and promotion are essential for attracting customers and increasing sales. Etsy and Shopify offer different tools to help you promote your online store.
Marketing and promotional tools available on Etsy:
Sponsored ads to highlight your products in search results
Discount coupons to encourage buyers to place orders
Integration with social networks for easy sharing of your products
Advanced Shopify features to boost your sales:
Search engine optimization (SEO) to improve your visibility on search engines
Advertising campaigns on Google, Facebook, and Instagram
Integration of email marketing and customer loyalty applications
User Experience and Customer Service: Etsy and Shopify Under the Microscope
The quality of user experience and customer service is crucial to ensuring the success of your online store. Here's how Etsy and Shopify compare on these aspects.
Navigation and ergonomics of shops on Etsy:
Simple and consistent interface for buyers
Efficient product search and filtering system
Customization and user experience on Shopify:
Fully customizable design and ergonomics to offer a unique experience for your customers
Integration of applications to improve user experience (live chat, customer reviews, etc.)
Support and assistance offered by Etsy and Shopify:
Etsy offers a comprehensive help center and customer service via email
Shopify provides 24/7 support by phone, live chat, and email, as well as a detailed help center
How to choose between selling on Etsy vs Shopify for your online business?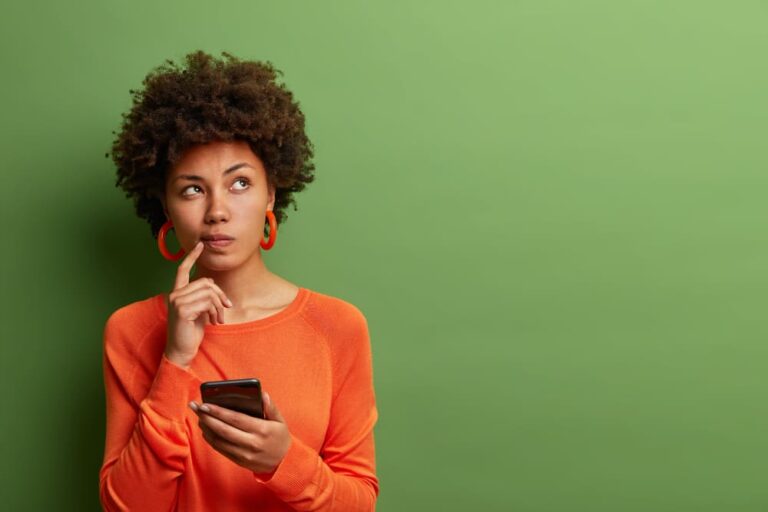 Here are some tips to help you make an informed decision.
Assess your target audience and the type of products you sell:
If you sell handmade, vintage, or unique products, Etsy is an excellent option for reaching an audience interested in these types of products.
If you offer a wider range of products or want to create a strong brand, Shopify provides more flexibility and customization options.
Consider your budget and associated costs:
Etsy is a more affordable solution for artisans and beginner creators who want to minimize costs.
Shopify requires a monthly investment but offers a wide range of features and growth potential for ambitious entrepreneurs.
Weigh the importance of customization and control over your brand image:
Etsy offers limited customization and a similar user experience for all stores.
Shopify allows you to create a unique and fully customized online store, reflecting your brand image and offering a differentiated user experience.
Assess your technical skills and appetite for managing an online store:
Etsy is easy to use and does not require advanced technical skills.
Shopify takes a little more time and effort to master all the features but offers a more comprehensive and scalable solution for merchants.
Summary table of differences between Etsy and Shopify
In light of this comparative table and the in-depth analysis of the two platforms, it becomes clear that Etsy and Shopify cater to different audiences.
Etsy is ideal for artisans, creators, and sellers of vintage and unique products. The platform offers ease of use and instant visibility to a targeted audience. It is particularly suitable for sellers who want to minimize costs and initial investment while benefiting from a user-friendly platform that is easy to learn.
Shopify, on the other hand, is suitable for entrepreneurs and merchants looking to create a custom and scalable online store. The platform offers a wide range of advanced features, extensive customization, and quality customer support. Shopify is suitable for those who have a long-term vision for their business and are willing to invest time and money to grow their online store.
Etsy and Shopify are two powerful and popular e-commerce platforms, each with its advantages and disadvantages. Choosing between these two options will depend on your needs, your budget, the type of products you sell, and your long-term goals.
Etsy is an excellent solution for artisans and creators who want to sell their unique products to an already interested audience. Shopify, on the other hand, is ideal for entrepreneurs and merchants looking to create a fully customized and scalable online store.
Ultimately, choosing the best platform for your online business depends on your goals, your needs, and your vision. Take the time to thoroughly analyze the different options and make sure to choose the one that best fits your project. Good luck on this exciting e-commerce adventure!
Is Shopify a suitable solution for small businesses?
Yes, Shopify is suitable for small businesses due to its flexibility and affordable pricing.
What are the fees applied by Etsy to sellers?
The fees applied by Etsy to sellers include a 5% commission on the sale price and a listing fee of $0.20 per item.
Is Shopify suitable for small businesses?
Shopify is suitable for small businesses, as it offers tailored pricing plans and a wide range of features.
What is the best e-commerce platform for dropshipping?
Shopify is considered the best e-commerce platform for dropshipping due to its easy integration with third-party applications and suppliers.