Are you wondering how to add Shopify product reviews to homepage ? Look no further, because we have prepared for you a simple and practical guide to add reviews to your Shopify store and boost the trust of your potential customers. Follow these easy steps to make your e-commerce site look professional and reassuring.
The importance of customer reviews on the homepage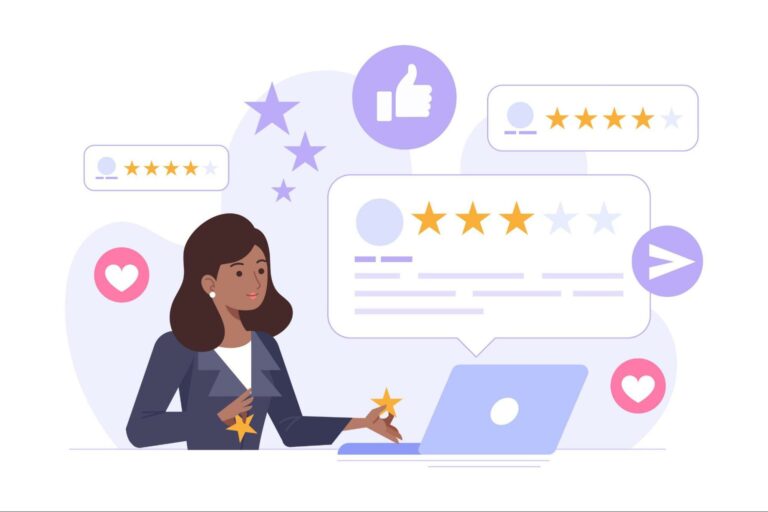 Customer reviews are essential to the success of your online store. They help build buyer confidence by showing that others have purchased and enjoyed your products. In addition, reviews improve the natural SEO of your site, as they provide unique and regularly updated content, which search engines like. Finally, reviews help increase conversion rates, as they help reduce customer doubts and encourage them to make a purchase.
Using a Shopify theme with integrated customer reviews
You can opt for a theme that already has customer reviews functionality built in. Some Shopify themes are designed with sections provided to display reviews directly on the homepage, saving you from installing and configuring an additional app.
Here's how to do it step by step:
Look for a theme that is compatible with customer reviews in the Shopify theme store. Some popular themes that include this feature are "Debut", "Narrative" and "Boundless".
Install the chosen theme and activate it for your store.
Go to "Online" > "Themes" > "Customize" to open the theme editor.
Locate the customer reviews section on the theme homepage. This can be a dedicated section or something to add to an existing section.
Configure the notifications section by adjusting parameters, such as:
The number of instructions to display
The layout of the notices (grid, list, etc.)
The display of ratings in the form of stars
Save your changes and verify that the notices are displayed correctly on the home page.
By using a Shopify theme with integrated customer reviews, you save time and enjoy seamless integration of reviews on your homepage.
Use a Shopify application to add customer reviews
If you prefer to use a notification application rather than a theme with this feature, you will need a dedicated application.
Choosing a notification app for Shopify
To add reviews to your Shopify store's homepage, you need to opt for a dedicated app. Some of the most popular review apps include Shopify Product Reviews, Yotpo, Loox, Judge.me or even Stamped.io.
Each of these apps offers specific features, such as collecting reviews via email, integrating reviews into ads on social networks or allowing customers to share photos of their purchases.
Install and configure the notification application
Once you have chosen a notification app, you need to install it and configure it. To do this, go to the Shopify App Store and search for the app of your choice. Then install the app by following the instructions provided.
Once installed, go to the application settings and configure the options according to your preferences. For example, you can customize the appearance of the reviews, set a moderation process, or configure review request emails.
Add notifications to the Shopify homepage
After setting up the notification application, follow the steps below to add notifications to your store's homepage:
1 - Find customer reviews to import
For newly created stores, you will need to import reviews from other platforms, such as AliExpress or Amazon, before you have reviews from your own customers. To do this:
Identify the most relevant online sales platforms for your products

, such as AliExpress, Amazon, eBay, etc.

Look for products that match those in your store on these platforms

. Make sure they are similar in terms of quality, functionality, and price. The easiest way to do this is to

pick up reviews from your supplier's site

.

Read reviews and

identify those that are most relevant, informative, and positive

. Look for

reviews with photos, videos, and details about the buying experience

. Avoid reviews that are too short, negative, or unrelated to the product. (To locate the most useful reviews, use the filters available on these sales platforms).

Choose a review application that allows you to import reviews from the identified platforms
2 - Go to the Shopify admin interface, then go to "Online" > "Themes" > "Customize".
3 - If the notification application you have chosen requires code changes, follow the instructions provided by the application to add the necessary code.
4 - Use the theme editor to add the notification widget to the homepage. You can usually do this by adding a new section or editing an existing section to include the notification widget.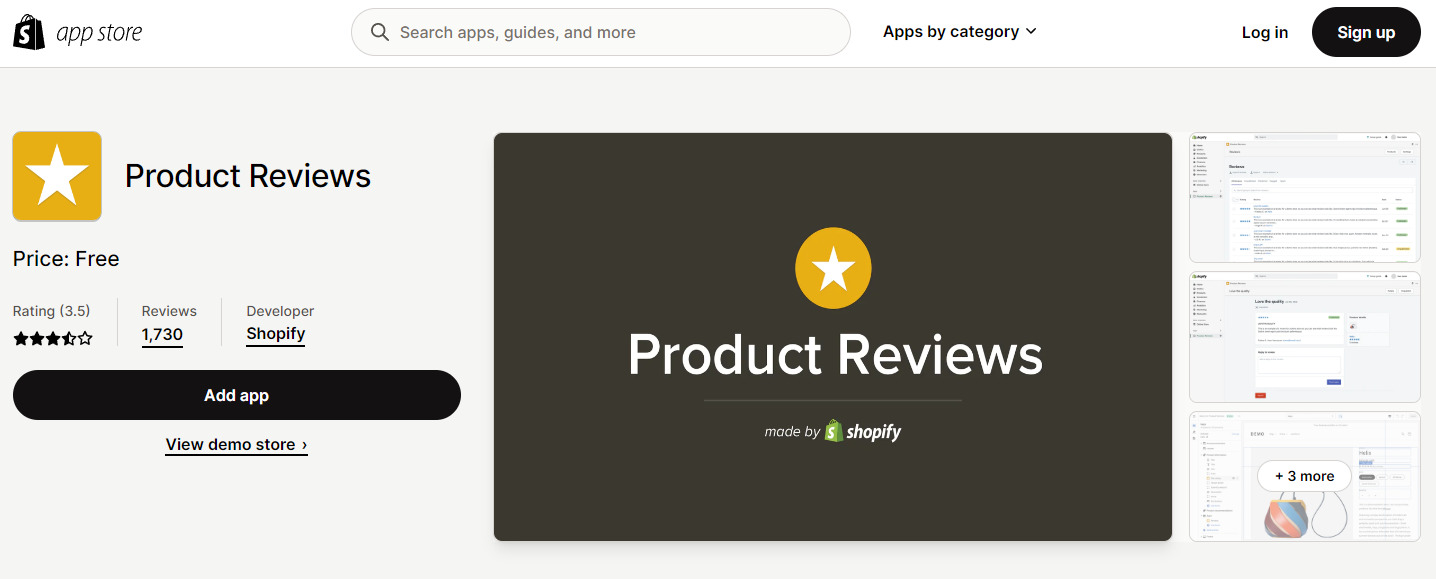 Example with the Shopify Product Reviews  application:
In the theme editor, click on "Add a section".

Search for "Reviews" or "Product Reviews" and select the appropriate section.

Click on "Add" to insert the section on the home page.

Customize the appearance of the instructions by changing the section settings, such as the number of instructions to display and the layout of the notices.
5 - Preview the changes to ensure that the notices display correctly on the homepage, then click "Save" to publish the changes.
Other features to consider for customer reviews
When adding customer reviews to your Shopify store landing page, it's important to consider other features that can enhance the impact of reviews on your business. Here are some things to consider:
Photos and videos:

Allow customers to

add images and videos to their review

to give their testimonial more context and credibility.

Q&A:

Incorporate a Q&A section where customers can ask questions about products and get answers from your team or other buyers.

Reward badges: Use badges

to distinguish the most helpful reviews, verified reviews or loyal customers.

Filtering and sorting:

Provide visitors with the ability to filter and sort reviews based on various criteria, such as date, rating or relevance.
By integrating these additional features, you improve the user experience and encourage more customers to leave reviews, which helps build trust and drive sales on your online store.
How to add reviews to Shopify homepage - Conclusion
Now you know how to add product reviews to the Shopify homepage in a few simple steps. Feel free to customize your online store to reflect your brand image and inspire confidence in your customers. Reviews are a great way to show that your products are appreciated and worth buying. So showcase your satisfied customers' reviews and attract new buyers with an optimized and compelling homepage.
How do I add comments to my homepage?
To add reviews to your homepage, opt for a theme that natively offers customer reviews. Or install and configure a review app that is compatible with Shopify. Then, use the theme editor to add the review widget to the homepage.
Can I add a review section on Shopify?
Yes, you can add a review section on Shopify by using a review app or by choosing a theme that has the customer review feature built in.
How do I display all product reviews on one page on Shopify?
To display all product reviews on one page, create a dedicated review page and insert the code or widget provided by your chosen review application.
How can I customize my homepage on Shopify?
To customize your Shopify store's homepage, go to the admin interface, go to "Online" > "Themes" > "Customize" and use the theme editor to add, remove or edit sections, adjust settings and preview changes.