In the modern world of e-commerce, dropshipping has become a popular method of launching a business without the traditional constraints of inventory. One technique that dominates this practice is dropshipping on Shopify, a simplified e-commerce platform that allows entrepreneurs to create their own online store effortlessly. Add to this the wholesale giant Alibaba, and you have a powerful partnership.
But, how do you dropship on Shopify with Alibaba? This guide aims to help you understand the nuances of dropshipping with these two platforms, and provide step-by-step advice for launching your business.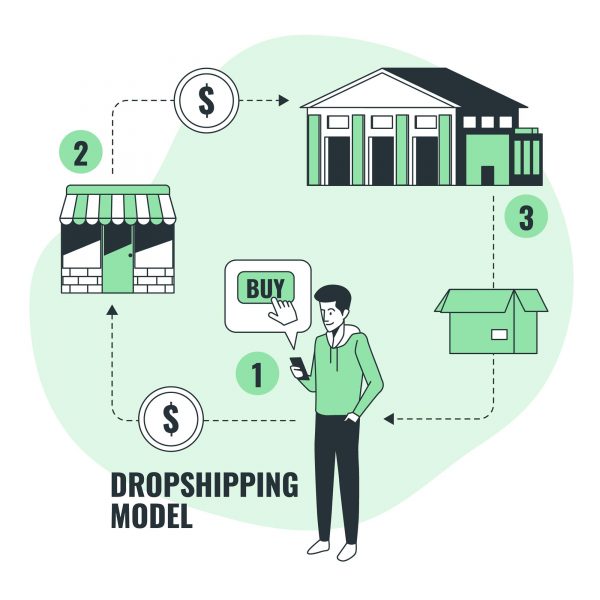 Dropshipping is an e-commerce business model where the seller doesn't need to store or physically own the products they sell. Instead, when the seller (also known as a dropshipper) makes a sale, they purchase the product from a third-party supplier who ships the product directly to the end customer.
This allows the seller to concentrate on the key aspects of his business without worrying about logistics such as storage, packaging and shipping, such as :
marketing

customer management

online store optimization
Dropshipping offers many advantages, including
low barrier to entry

lower financial risk

geographical flexibility

a wide variety of products to sell.
However, like any business model, it has its own drawbacks, such as
dependence on suppliers

potentially lower profit margins

intense competition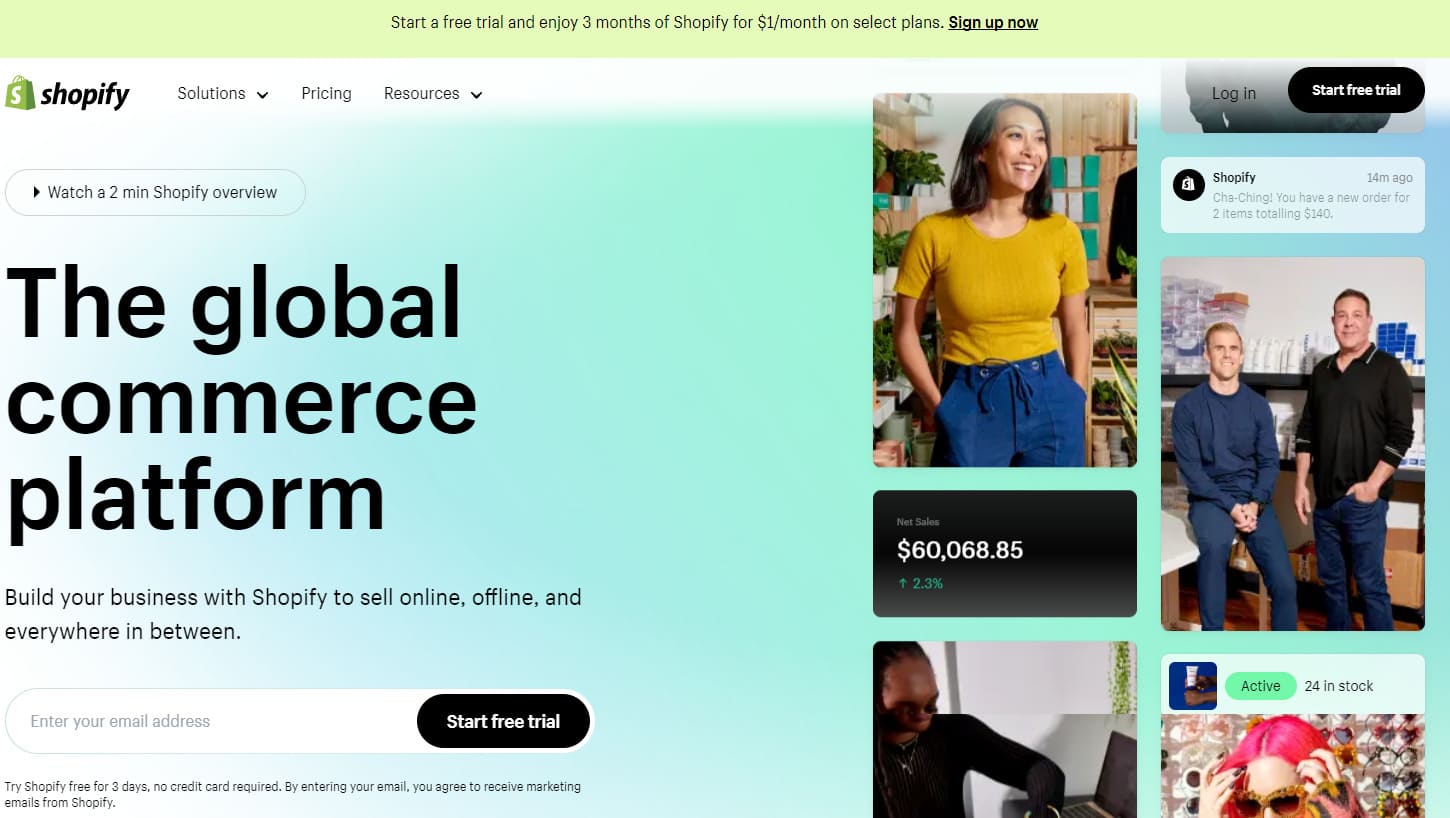 Shopify is an e-commerce platform that enables individuals and businesses to create their own online stores. It offers a host of features that make it easy to start, grow and manage an online business. These features include :
store design customization

sales and inventory tracking

customer management

integration with various sales channels and third-party services
In particular, Shopify is widely recognized as one of the best platforms for dropshipping due to its easy integration with various dropshipping applications and services. It offers an easy-to-use interface that makes the process of setting up a dropshipping online store simple enough, even for those without advanced technical skills.
We've written a full Shopify review for you, if you'd like to find out more about the e-commerce platform.
So, how can we combine the potential of dropshipping with the power of Shopify to create a successful business? That's where the choice of supplier comes in, a crucial aspect of dropshipping. Why is Alibaba an excellent option for this?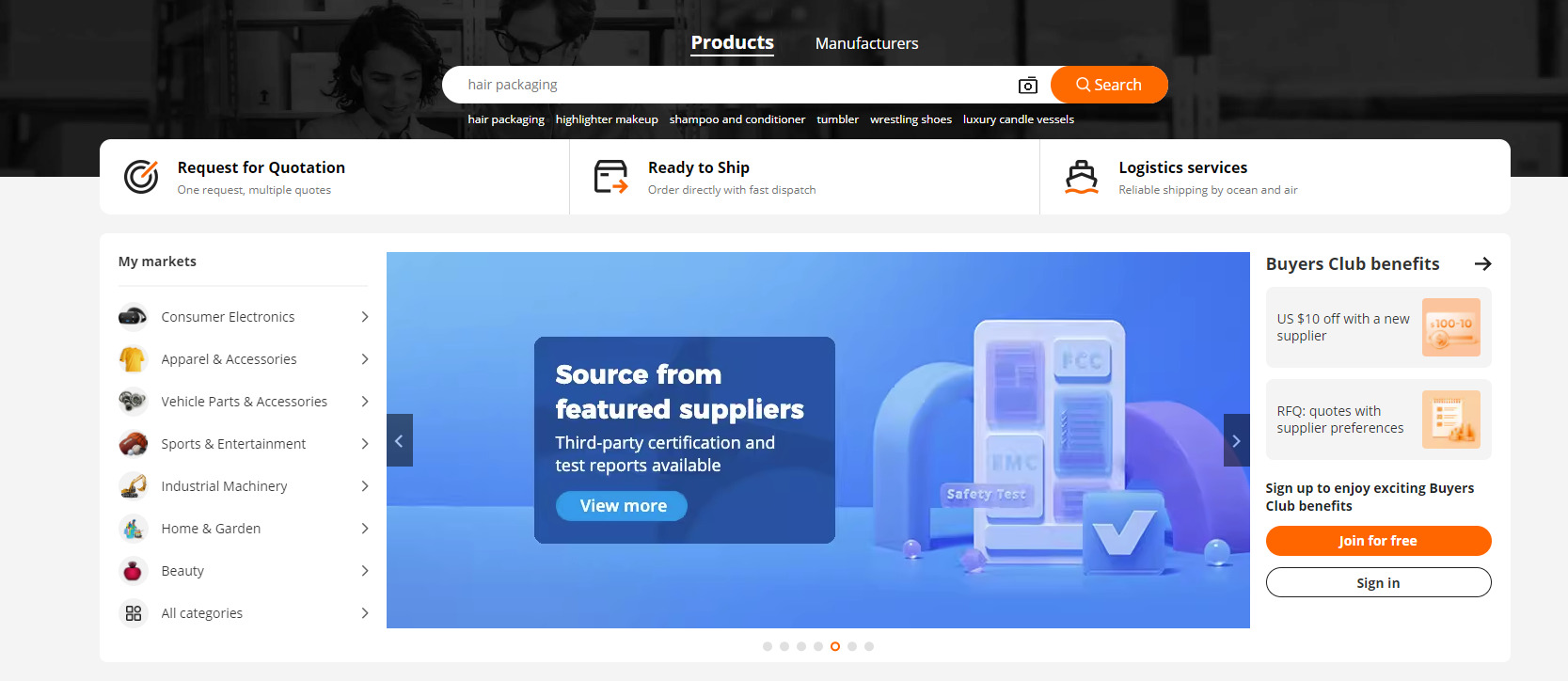 Alibaba is a B2B e-commerce platform founded by Jack Ma in 1999. It has become the world's largest B2B e-commerce marketplace, offering millions of products from a variety of manufacturers and suppliers. This Chinese platform currently holds 80% of online sales in China and has a market capitalization of over $291.05 billion.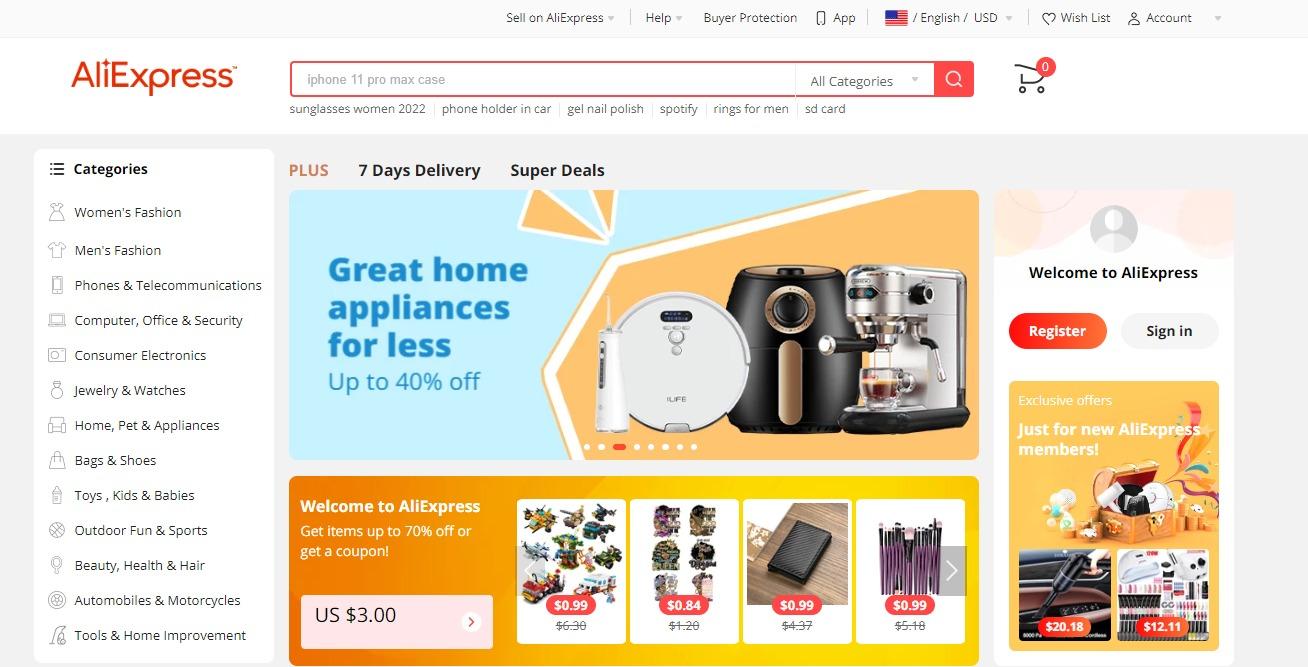 Understanding the difference between Alibaba and AliExpress is essential to making the most of these platforms. Alibaba is primarily a B2B platform that connects exporters to businesses, while AliExpress is a B2C platform that sells directly to end consumers.
This distinction is crucial for dropshipping entrepreneurs, as it impacts on minimum order quantities, price negotiations and delivery times.
Why choose Alibaba as your dropshipping supplier on Shopify?
Alibaba is one of the world's largest B2B commerce platforms, offering a wide range of products in a variety of categories. This means that, whatever type of products you want to sell, there's a good chance you'll find a suitable supplier on Alibaba.
What's more, due to its large scale, Alibaba can often offer competitive prices, which can help increase profit margins for dropshippers.
Alibaba also offers several protections for buyers, such as Trade Insurance and Escrow service, which add an extra layer of security for transactions.
Therefore, by combining the convenience and functionality of Shopify with the wide selection and competitive prices offered by Alibaba, you can create a solid and profitable dropshipping business.
Now, let's discover how to dropship on Shopify with Alibaba step by step.
Guide: How to dropship on Shopify with Alibaba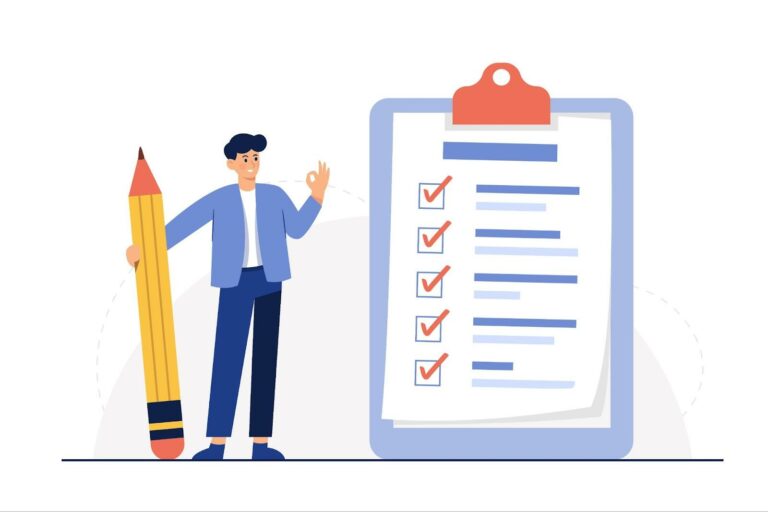 To help you navigate the process, we've put together a comprehensive guide on how to dropship on Shopify with Alibaba. Follow these simple steps to start optimizing your business today.
Start by visiting Alibaba.com. You can register or log in to your existing account to access the platform.
Start your supplier search
Type the product name or keyword in the search bar to find the products you want to sell. You can filter the results according to several criteria, such as verified suppliers, trade insurance, ready-to-ship inventory and fast shipping time. These criteria will help you identify the most reliable suppliers.
Compile a list of potential suppliers
Finding the perfect supplier can be a real challenge. You may come across suppliers who can't meet your verification requirements, who are out of stock, or who have unacceptable terms and conditions. Therefore, it's best to compile a list of potential suppliers who meet your business needs. A good supplier is one that :
Sells the product you want
Offers a minimum order quantity of 1
Offers affordable prices
Provides commercial insurance
Is open to negotiation
Has good reviews
Once you have a list of 5 to 10 suppliers, it's time to contact them. You can do this by clicking on the "Contact supplier" button, or by sending a personalized message from the message box at the bottom of the page.
It's important to ask questions about minimum order quantity (MOQ), cost per unit, delivery costs and times, payment method and trade insurance.
Here's a sample letter to send to an Alibaba supplier:
"Hello,
My name is [your name], from [your company name], a dropshipping company based in France targeting the French market. We're looking for a reliable supplier to provide us with [product name].
I'd like to ask you a few questions:
– What is your minimum order quantity (MOQ)?
– What would be the cost per unit if we ordered [X] units?
– Can you tell us about costs and delivery times?
– What method of payment do you use?
– Do you offer commercial insurance with your products?
We'd like to start with a sample order. Could you tell us how much it would cost to ship it to [your address]?
Best regards,
[Your name]
[your company]
[website]
[phone number]"
It's important to personalize every message you send to suppliers, as this demonstrates a higher level of interest and professionalism. It can also help establish a positive business relationship from the outset.
Agreement on payment methods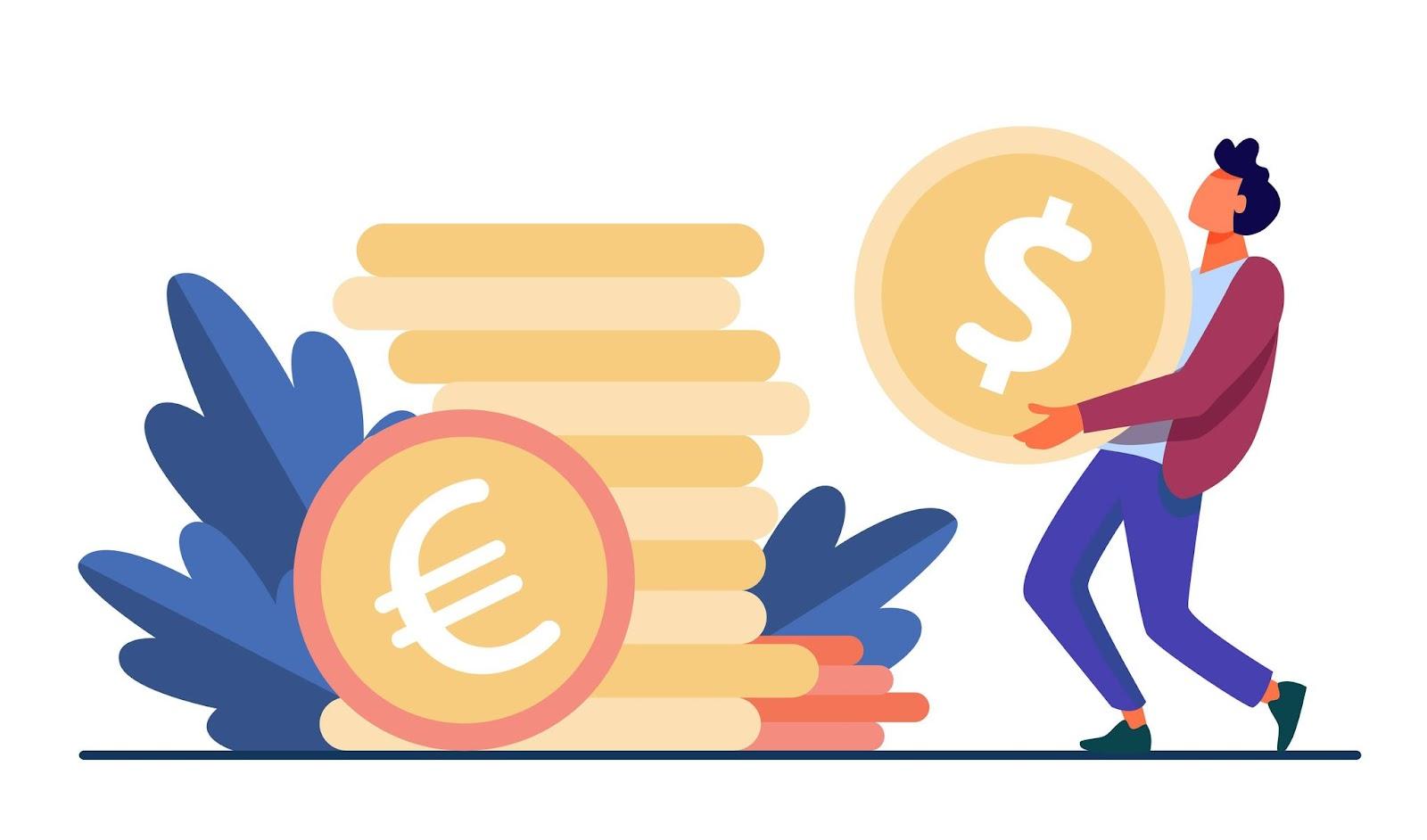 Alibaba uses 4 payment methods:
Bank transfer:

T/T payments made to Chinese banks
Bank transfer, or T/T payment, is a direct and fast payment method. It is a common option for international transactions. However, bank transfers don't offer much protection to the buyer if something goes wrong with the transaction.
In addition, there may be international bank transfer fees. So, this method is recommended for buyers who have established a solid relationship of trust with their supplier.
Alibaba Commercial Insurance (ESCROW):

the supplier is paid only when the buyer confirms satisfactory receipt of the product.
Commercial insurance is a secure payment method that protects the buyer by withholding payment until the buyer confirms receipt and satisfaction of the product.
It's an excellent option for minimizing the risks associated with purchasing products from a new supplier. However, please note that not all suppliers offer this option.
Credit / debit card:

includes all major processors such as MasterCard, Visa, and American Express
Using a credit or debit card is a convenient and widely accepted method of payment. It also offers a degree of consumer protection through the ability to dispute payments.
However, some credit cards may charge fees for international transactions, so it's important to check this with your bank.
PayPal:

some dropshipping suppliers accept payments via Paypal
PayPal is a popular and secure payment method recognized worldwide. It offers buyer protection that can reassure those making international transactions.
However, not all dropshipping suppliers accept PayPal due to higher transaction fees. It is therefore best to check this with the specific supplier.
Import Alibaba products to your Shopify store with Importify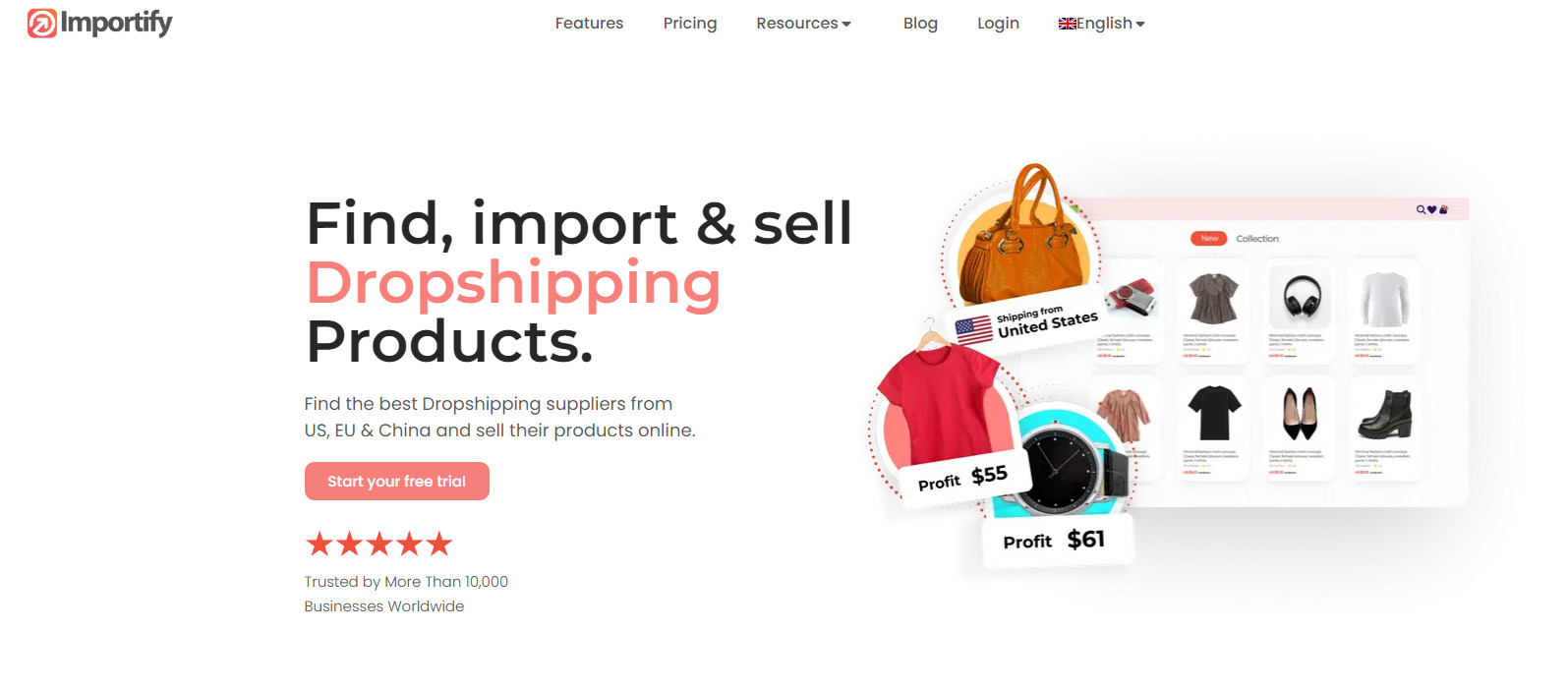 Importify is a dropshipping app that lets you find various products from different wholesale markets and manufacturers around the world, add them to your Shopify store and sell them online.
To integrate Importify into your Shopify store:
Go to the Shopify App store

Search for Importify and click on 'Add app' to add it to your store

Install the Importify app and subscribe to the plan that best suits your business needs.
It's worth noting that there are a variety of tools that can make it easier to import products from Alibaba to your Shopify store. Popular options include Dropified, Spocket and Oberlo.
However, in this guide on how to dropship on Shopify with Alibaba, we've chosen to use Importify to illustrate the process. Importify is particularly efficient and intuitive, making it an excellent choice for dropshipping beginners and professionals alike.
Select the products to be imported
Return to Alibaba.com and select a product you'd like to add to your store.
For example, if you'd like to sell electric bicycles, search for "Electric Bicycles" on Alibaba and click on the product you'd like to sell. Once you're on the product page, click on the "ADD" tag at the top left of the page to open the Importify editor.
Add the product to your Shopify store
Once you've customized the product description in the Importify editor, click on the "Add to Your Shopify" button to add the product to your store.
Customize your product details
Once you've imported your products into your Shopify store, be sure to customize them to suit your business needs. Change the title, price, description, MOQ and more.
Repeat this process to continue adding quality products to your store. With these steps, you now know how to dropship on Shopify with Alibaba efficiently and profitably.
All in all, knowing how to dropship on Shopify with Alibaba can open up considerable business horizons. By combining the ease of use of Shopify with the vast range of products available on Alibaba, you have the opportunity to create a successful dropshipping business.
However, it's essential to take the time to understand every step of the process, choose the right suppliers and customize your online store to meet your customers' needs. With patience and perseverance, dropshipping on Shopify with Alibaba can become a lucrative and rewarding business.
Let's not forget that the dropshipping world offers many more options. It's entirely possible to dropship on Shopify with Amazon, or dropship on Shopify with AliExpress. Each platform has its advantages and can suit different business models. So feel free to explore all these options to grow your dropshipping business.
FAQ - How to dropship on shopify with Alibaba
Dropshipping is a business model in which the seller does not need to stock the products he sells. He buys the product from a supplier who sends it directly to the customer.
Why choose Shopify for dropshipping?
Shopify is an easy-to-use e-commerce platform that offers a variety of useful features and integrations for dropshipping.
Why use Alibaba for dropshipping on Shopify?
Alibaba offers a wide range of products at competitive prices, which can help increase profit margins for dropshippers.
How to dropship on Shopify with Alibaba?
It involves several steps, including researching and contacting suppliers on Alibaba, agreeing payment methods, importing products to your Shopify store and customizing your product details.