The choice of an e-commerce platform is vital to the success of your online store. Shopify and Wix or even WordPress are the three most popular options, each with their own advantages and disadvantages. In this article, we will compare these platforms, focusing on the key points to help you determine the best solution for your project in 2023.
Which platform is easier to use: Shopify, Wix or WordPress?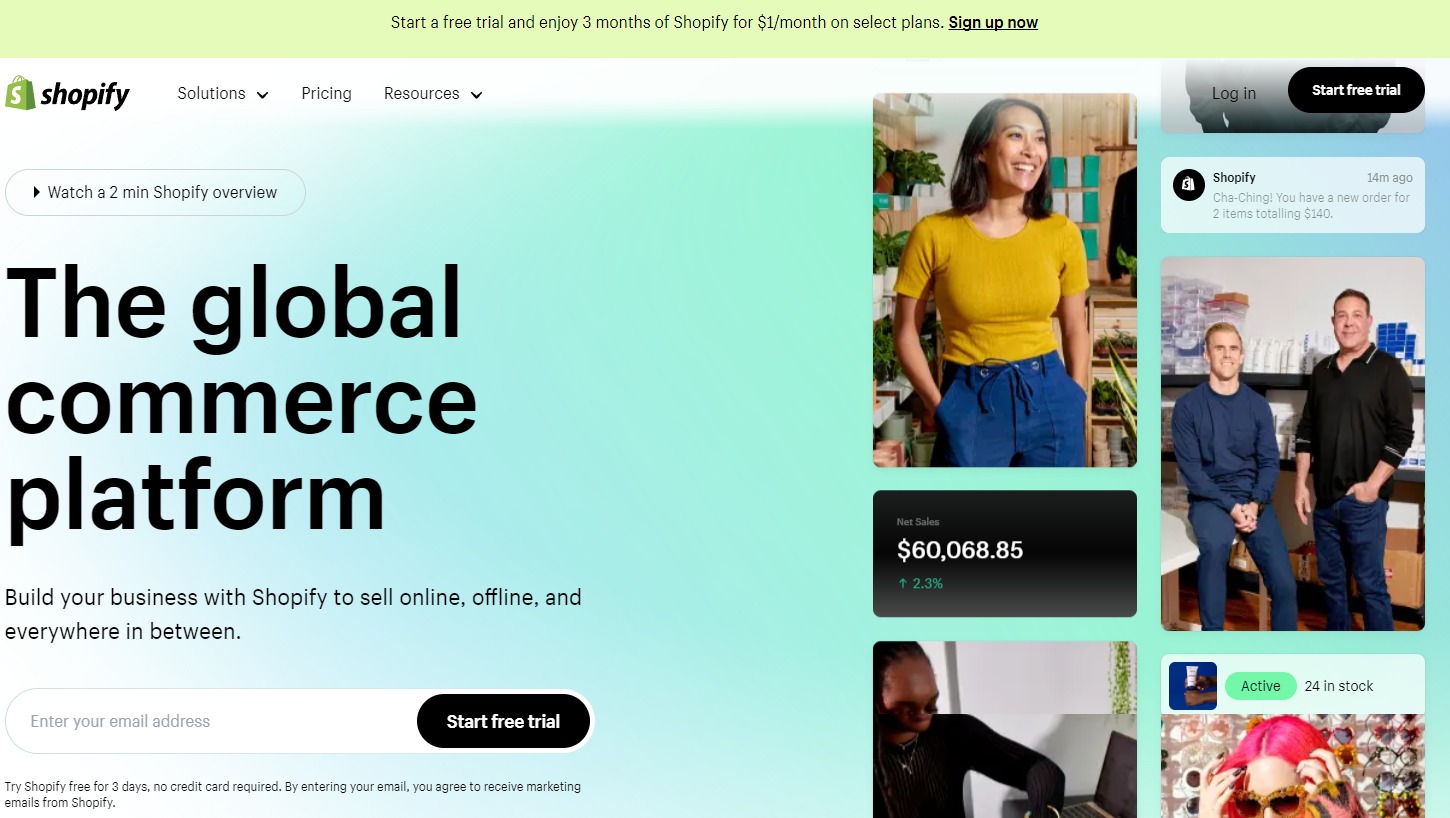 Shopify is known for its simplicity of use and its user-friendly interface. Designed specifically for e-commerce, it allows users to quickly create an online store without prior technical knowledge. Shopify offers efficient customer support and educational resources to make it easy to get started.
If you want to know more about Shopify, we have dedicated a full review of the e-commerce platform.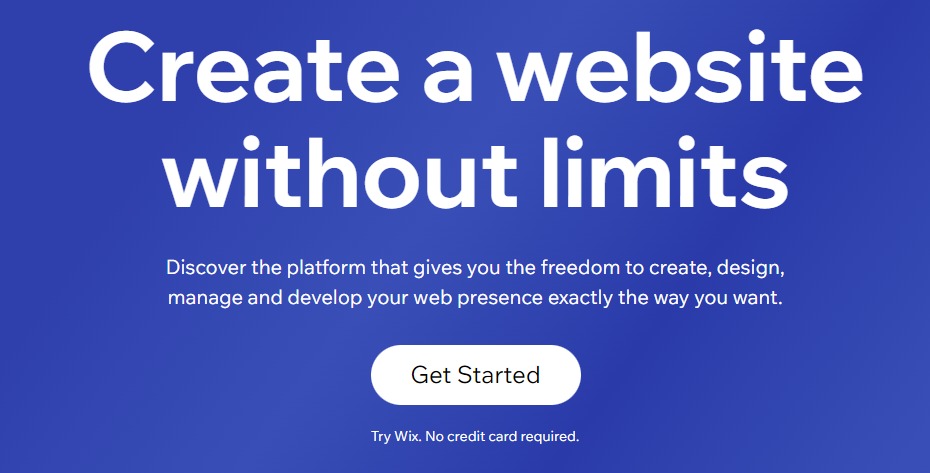 Wix is also easy to use, thanks to its drag-and-drop site editor. However, its e-commerce platform is not as comprehensive as Shopify's. But beginners can appreciate how easy it is to create a simple site with Wix.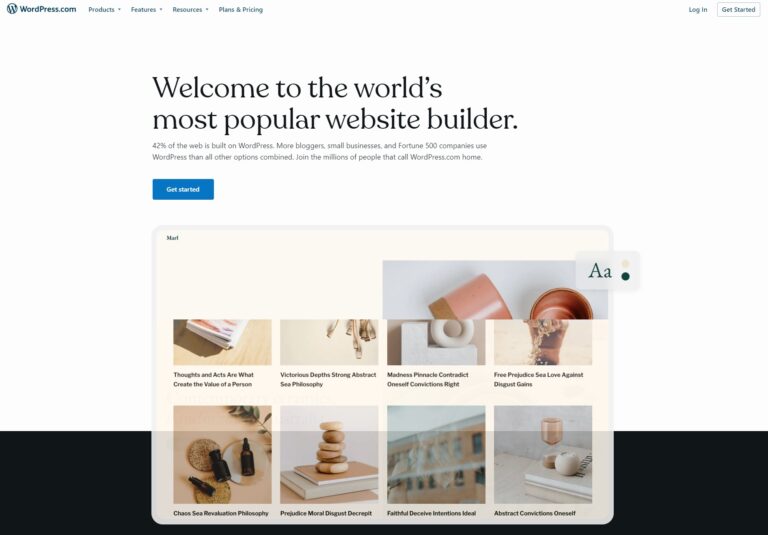 WordPress, meanwhile, may require a larger learning curve, especially for novices. By using the WooCommerce plugin, WordPress transforms into a robust e-commerce platform. However, this solution requires some knowledge of website management and a little more time to get the hang of it.
Shopify vs. Wix vs. WordPress: Who offers the most possibilities in terms of customization and design?
Each platform offers different customization and design options. To help you better understand the differences, we've analyzed the themes, customization options and flexibility offered by each.
Over 100 themes available

(free and paid)

Integrated theme editor
Limited customization without coding skills
Support for developers with Liquid

(their own template language)
Over 800 free themes available
Intuitive drag and drop editor
Advanced customization

with the editor

Velo by Wix

(requires coding skills)

Animation and visual effects options

for an attractive design

Less advanced e-commerce features
Thousands of themes available (free and paid)
Advanced customization with access to source code
Ability to add plugins to extend functionality
Support for page builders for easy customization
Maximum flexibility for advanced users
In terms of design and customization, WordPress has the upper hand, as the platform gives you the freedom to modify even the source code of your theme to have something unique. However, getting started with WordPress is much more difficult than with other platforms.
What e-commerce features and integrations are available on each platform?
E-commerce features and integrations are critical to the success of your online store. Let's see how these three platforms compare in terms of e-commerce capabilities and integration with other services.
Integrated product, order, and payment management
Over 6,000 applications available to extend functionality
Integrations with major marketing and inventory management tools
Support for over 100 payment gateways
Partnership program with e-commerce experts
Basic e-commerce features
Over 250 applications available to extend functionality
Integrated marketing tools (email marketing, SEO, etc.)
Support for popular payment gateways
Less suitable for ambitious e-commerce projects
WordPress (with WooCommerce):
Complete management of products, orders, payments, and taxes
Over 58,000 plugins available to extend functionality
Wide range of integrations with third-party services
Requires some expertise in managing plugins
Active community for support and developmen
Which is the best value: Shopify, Wix or WordPress?
To determine the best value among Shopify, Wix and WordPress, we compared the associated costs and features offered by each platform.
Plans from $29/month

Hosting, maintenance and advanced e-commerce features included

Transaction fees of 0.5% to 2%

depending on the plan

24/7 customer support included in all plans

3-day free trial then $1/month for 3 months to test the platform
E-commerce plans from $17/month

Basic e-commerce features and hosting included

Additional costs for certain applications

Customer support by phone and e-mail
WordPress (with WooCommerce):
Variable costs (hosting, themes, plugins)
Free WordPress software and WooCommerce plugin
Flexibility to adjust costs as needed
Shopify vs Wix vs WordPress : Conclusion
In summary, Shopify offers a turnkey solution with a predictable cost, Wix is suitable for small projects with less complex e-commerce needs, and WordPress allows for maximum customization with variable costs based on needs and technical skills.
Is Shopify better than WordPress?
Shopify is better than WordPress for turnkey online stores, while WordPress offers more flexibility and customization.
Is Shopify better than Wix?
Shopify is generally better than Wix for ambitious e-commerce projects, while Wix is better suited for simpler projects.
What is the difference between Wix WordPress and Shopify?
The difference between Wix, WordPress, and Shopify lies primarily in their approaches to website creation and online store management, with varying levels of customization, ease of use and e-commerce functionality depending on the platform.
Is Wix better than WordPress?
Wix is better than WordPress for users looking for a simple and intuitive platform, while WordPress excels in terms of flexibility and customization options.