When you start ecommerce, the choice of platforms is quite easy, because there are many solutions on the web. Only, when you have already evolved enough in the field or when you already have a well-established company, the needs are just not the same.
Now that you are doing more numbers, you realize that the features offered by the majority of ecommerce platforms no longer correspond to the specifics of your business. To remain competitive and prepare for the future of your business, although it may be a headache, you must migrate and opt for another web solution.
But how to choose an ecommerce solution for business? In this article, you will discover the points to consider before switching to a new platform. You will find the advantages of choosing an ecommerce platform for enterprise as well as our top enterprise ecommerce platforms.
What is an e-commerce platform for business?
As mentioned above, beginners as well as small and medium-sized businesses have a certain ease in finding a suitable ecommerce platform. There's no shortage of choices, as their needs are pretty straightforward overall.
However, the more a company evolves, the more its needs become more complex. Previously used platforms no longer match your current state and choices are limited. But you can't give up, the future of your brand and your business are at stake. To meet the specifics of your current business, you must find a new platform that you can trust.
The ready-made solution is what is called an enterprise level ecommerce platform. Like its "general public" variants, it is a software system that can be hosted online (on the cloud) or directly on your premises.
These enterprise ecommerce platforms usually include advanced features, such as:
Advanced customization of e-commerce sites
In-depth analyzes
Inventory and resource management
Customer relationship management
Reports and customer data
Accounting functions
Order management
B2B transactions for certain companies
Those considered to be the best enterprise ecommerce platforms are:
Shopify Plus
BigCommerce
Salesforce Commerce Cloud.
Adobe Commerce (Magento)
WooCommerce
SAP Hybris Commerce
Oracle Commerce
What are the benefits of enterprise ecommerce platforms?
Since they are also e-commerce platforms, what is the point of switching to a business version? These questions are completely normal and it is true that based on their simple aspects, it is not easy to validate the choice of an enterprise ecommerce solution.
So why use an enterprise level ecommerce platform? Simply put, it's about capacity, you're just putting long-term constraints on yourself that can lead to big losses in time and money. You can't expect to hold a rock concert for 10,000 people in your 200m² garden.
The transaction volumes are much higher, the data to be collected is multiplied by ten, even a hundredfold for certain boxes.
The best enterprise ecommerce platforms allow you to:
It's no secret that in business, time is money. If you find yourself in a software bug, because it stopped due to data overload, the financial fallout can be catastrophic. Every second counts, you must have software that is capable of handling large volumes of data and can be used constantly without latency.
Strengthen the security of your customers
No software is completely safe from a hack or a cyber attack, but by opting for a professional solution, you will obtain the best security on the market. The security of your customers, their data and your data must be paramount in your specifications. Failure to do so can lead you to legal, financial and of course trust risks that can harm your reputation.
The secret to success is personalizing the customer experience. The difference between two businesses that offer the same product at the same price is unequivocally the feeling that the customer had when visiting each establishment. Now being able to do this to each of your customers on a much larger scale will be much needed.
Automate your different processes
Once you started handling tens of thousands of orders and customers daily, you couldn't afford to do them one by one. And it will affect all the different processes in your business, from inventory management to your marketing strategies. Automating your business processes will allow you to be more efficient.
How to choose the best ecommerce platform for enterprise?
Whether it's your first steps on an e-commerce platform or you want to migrate to a new platform, you must take the time to identify your needs and act accordingly.
Since we are talking here about e-commerce solutions dedicated to companies, you must communicate them to the different departments of your company so as not to be mistaken in your final choice. You can then list your different needs as well as the objectives you want to achieve. You will thus have all the necessary information to communicate with the different platforms to see if their offer suits you.
But what information is it? Find below the different points to take into account before choosing your enterprise ecommerce solution.
Why do you want to change platforms (what objectives)?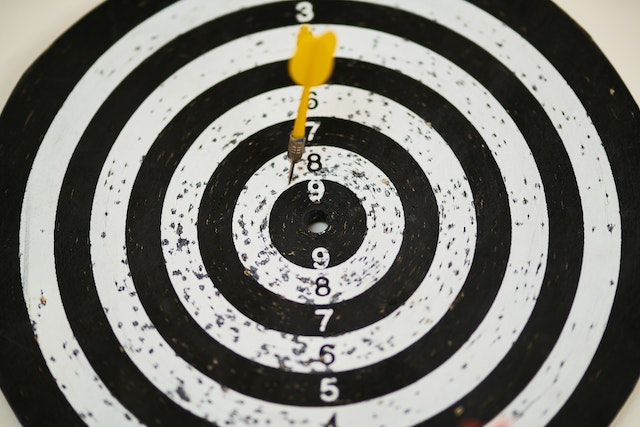 To be sure, define them clearly: Is it cost reduction? Is the interface of your current platform too complicated to handle? Do you want to analyze data in real time? Do you want to optimize your different sales channels?
These are only examples as a guide, but ask yourself the right questions. In order to choose the best platform for your enterprise, you must first make clear your goals in doing so. This will allow you to narrow the area of ​​your research in terms of software.
For example, there are enterprise level e-commerce platforms specifically dedicated to wholesale. If you want to know more, click on this link.
What are the problems with your current platform?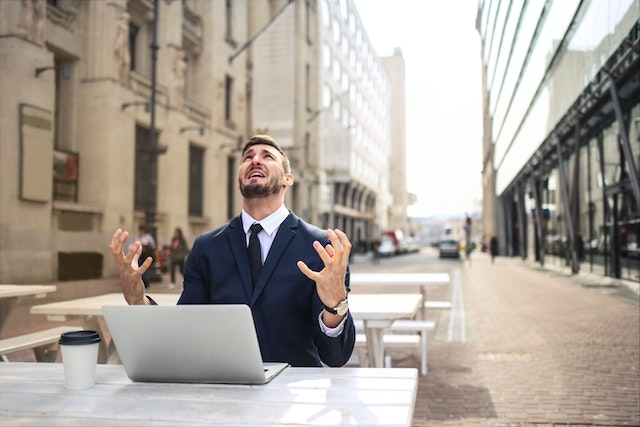 If you want to change platforms, it's because there are points that bother you on your current e-commerce platform. The purpose of this step is to list the problems that you surely do not want to find in your new enterprise ecommerce solution.
Do you have fluidity problems when using your platform? Have you invested in too many third-party apps to make it work properly? Is your conversion rate lower than the market average?
What features should you always find?
Your goal is not to go back to zero, but on the contrary to allow your business to easily transition to another platform in order to maximize gains. Even if you had problems on your old platform, there are surely features that are crucial to you right now.
Identify the features that seem critical to your business and make sure the platform you are going to migrate to offers them.
What features do you want to have?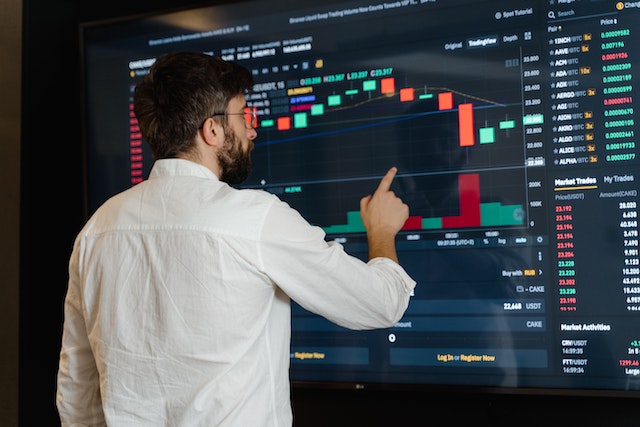 As previously said, you must always find the vital features for your business. But, if you migrate, it is to find better and more. After the essentials, you need to think about the tools and features that will keep your business going.
What kind of software do you want to find?
Your e-commerce platform is the foundation of your ecommerce business. It must be able to manage your business processes as well as all the elements taking place in your back-end.
Thus, you will have to decide whether you want to opt for a local solution or which will be completely done online. Do you want to take care of the hosting or leave it to your ecommerce platform?
This is a slightly more technical point, but one that you must take into account. Remember to call on specialists to guide you in your technical decisions. As a matter of knowledge, know that we identify about 4 types of e-commerce platforms:
On-premises software – Platforms that you host and manage completely within your premises.
SaaS (Software as a service) – The most trendy type in recent years, the management and hosting of your platform is done entirely online.
Headless – This is a kind of SaaS that allows you to separate different features according to your preferences.
Open Source – You can modify your store code as you wish. You have full control over your servers and the platform you choose.
How much budget can you invest in this platform?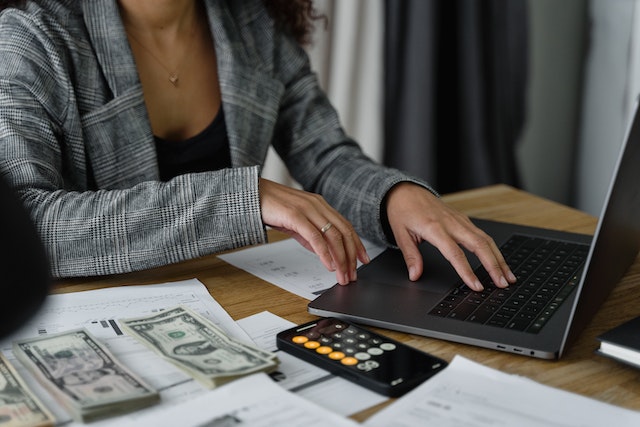 Platforms dedicated to companies cost significantly more than the usual e-commerce platforms. You can spend up to several thousand euros monthly just for the maintenance of your platform.
Once you've listed all your needs, set a budget. This will not only narrow your search field, but also help you manage your finances.
The best enterprise ecommerce platforms
Now that you know how to choose your e-commerce platform, discover our top of the best enterprise ecommerce platforms.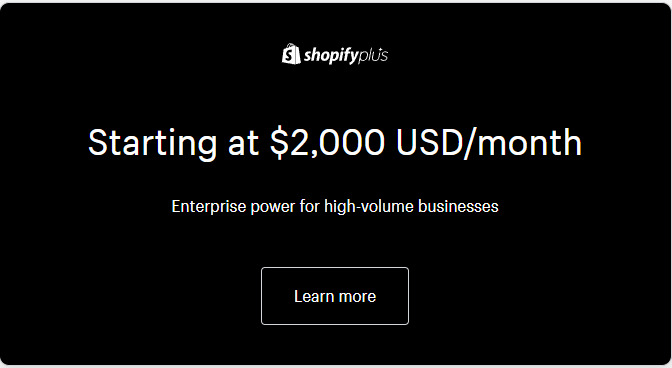 Launched by Shopify in 2014, Shopify Plus is the solution for businesses offered by the preferred Saas of dropshippers. Optimized for mobile, easy to learn and use, the Shopify Plus platform offers many features allowing companies to fully engage in e-commerce. In addition, the tool comes with a very large catalog of applications to add more features to your site and customize it to your liking.
To help its corporate clients, the platform provides them with a Merchant Success Manager and a Launch Manager.
As we showed you in our review of Shopify, the software offers businesses a starter plan of $2,000/month. Which may seem quite expensive, but well worth it for an e-commerce business looking to grow.
It is important to note that if you do not use Shopify's in-house payment gateway, you will also incur quite significant transaction fees.
If you're new to e-commerce and want to use Shopify for 90 days for just $1, click our link.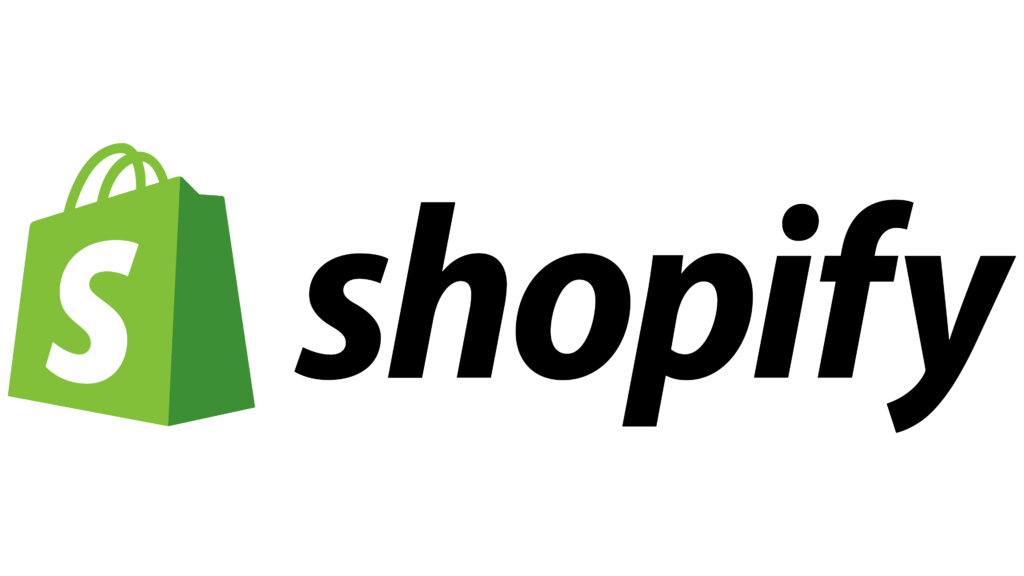 Create your Shopify store for only $1 during 90 days
Pros and cons of Shopify Plus
Everything is hosted by Shopify
It can process 10,000 transactions per minute
A very large library of themes and applications
Customer support available 24/7
For each premium app you integrate, your monthly cost will increase accordingly
Enterprise Ecommerce Platforms : BigCommerce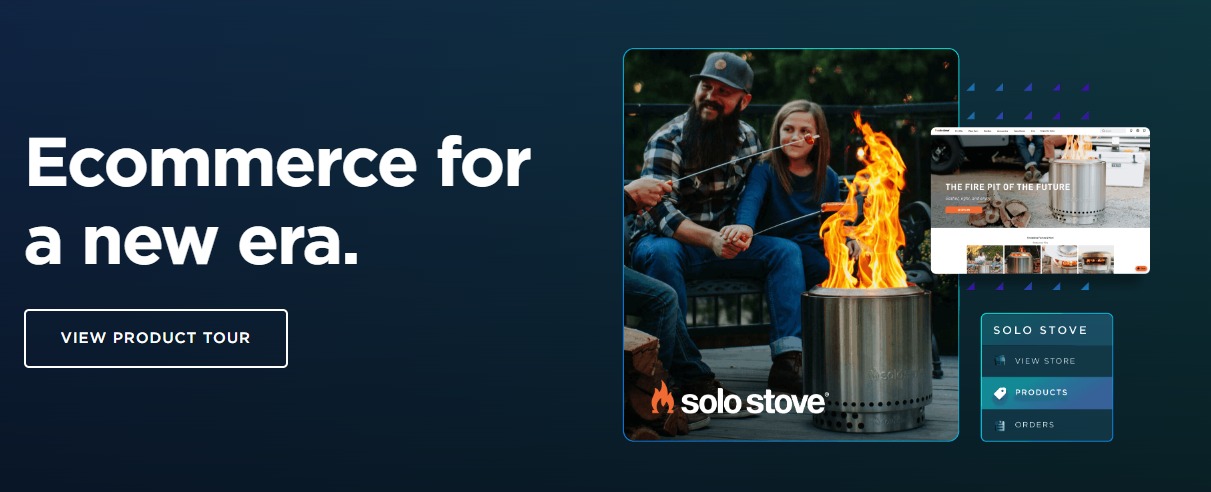 BigCommerce is one of the best e-commerce platforms for small and medium-sized businesses, its offer is suitable for both B2C and B2B commerce. You can offer wholesale prices as well as personalized prices.
BigCommerce offers a large catalog of applications and integrations, allowing you to customize your online store according to your needs. Like many of these competitors, it is possible to touch the API in order to push your personalization even further.
For reference, the minimum monthly fee on BigCommerce is around $400. Offers are made on a case-by-case basis. Depending on your needs and especially the volume of your transactions, your monthly cost can vary greatly. Get in touch with the BigCommerce sales team for a tailored quote.
Pros and cons of BigCommerce
Custom filters
Multi-channel selling
Priority customer support
Integration with multiple payment gateways
Salesforce Commerce Cloud.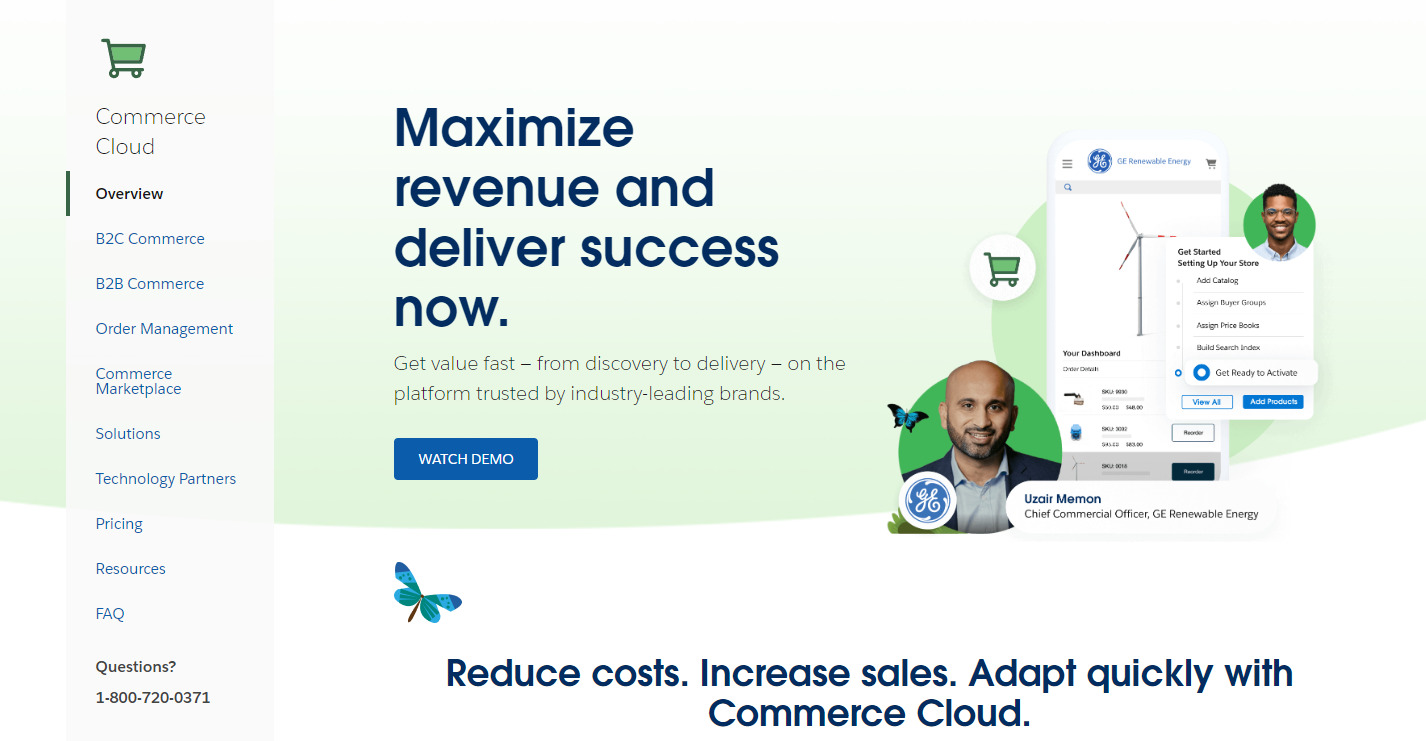 Salesforce Commerce Cloud is an enterprise-level platform that goes beyond e-commerce; it can also be used to manage real physical shops. It should be mentioned that you cannot subscribe to it if you do not have at least 5 shops.
One of Salesforce's strengths is its optimization for multi-channel selling. The management and sale of products online on your store or through the various networks is facilitated.
A feature to mention is the creation of comprehensive reports based on the behavior of your consumers or the people who want to buy from your site. So you can create a personalized user and customer experience.
Salesforce Commerce Cloud pricing
Like many offers and software dedicated to companies, the prices offered are on a case-by-case basis. Pricing is based on your needs, so you must contact one of the sellers or by contacting the platform on their site. However, expect pricing ranging between 1% and 2% of your turnover.
The pros and cons of Salesforce Commerce Cloud
Management of several sites at the same time
Multilingual and multicurrency online store
Customer support available 24/7
Easy integrations with other Salesforce tools
You will need a developer to manipulate the platform
1% to 2% of your turnover can be extremely expensive if you have a lot of load

Formerly Magento, Adobe Commerce is a self-hosted ecommerce platform (hosting is not included in the offer) that you can customize as you wish by touching the code. You can always hire a developer if you have no notion of code. Nevertheless, Adobe Commerce remains perfectly open to the beginner, because it has a website editor working by Drag and drop.
Adobe Commerce lets you create scenarios to automatically recommend certain products to certain customers based on their search and purchase. To benefit from non-native features, Adobe Commerce offers one of the largest catalogs of plugins and apps, so you can practically optimize your e-commerce platform for all types of business.
Monthly subscription starts at $1,988 for Adobe Commerce. Add to that the price of hosting, the domain name and all the development costs for your e-commerce site.
Developer-friendly interface
Very large catalog of integrations and third-party applications
Developer community and customer support available 24/7
Accommodation is not offered
Platform requiring the help of programmers
Risk of penalties of up to $5,000 if there are errors in your code
Latencies when processing large volumes of data
Enterprise Ecommerce Platforms : WooCommerce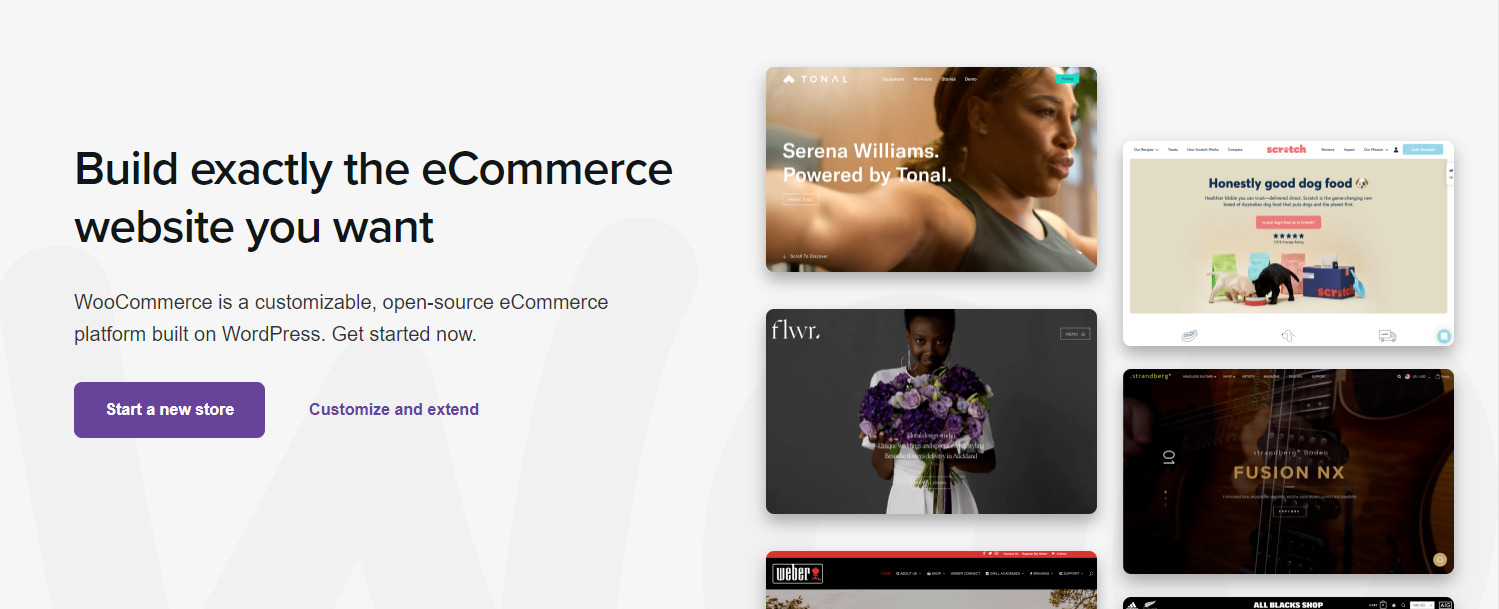 WooCommerce is the plugin that transforms your website on WordPress into an online store. If you are looking for flexibility and you are an SME, WooCommerce must necessarily be one of your first choices. The platform allows you to create an ecommerce site that you can develop infinitely thanks to its various extension packs and integrations. WooCommerce offers the largest ecosystem of self-hosted solutions.
It is one of the best enterprise ecommerce platforms because it allows you to change your online store and backend as your business grows. It provides a complete and extensible solution to thrive in e-commerce, whether you are in B2B or B2C.
Note, however, that to have a turnkey store, you will need to go through an agency or programmers to create your sales site. It is possible to do it yourself thanks to the intuitive CMS (content management system) of WooCommerce, but if you have no knowledge of coding, call a professional.
WooCommerce is a free plugin, but if you want to have a real large-scale professional store, the amounts can go up very quickly. Indeed, count between €3,000 to €10,000 depending on the specifics of your e-shop.
Pros and cons of WooCommerce
An almost endless variety of plugins and applications
Integration with several other business platforms
A quick installation
The use of a real CMS
SEO optimization through comprehensive blogging functionality
Addiction to third-party apps
The incompatibility of certain themes and plugins
Accommodation is not included
Need for notion in web programming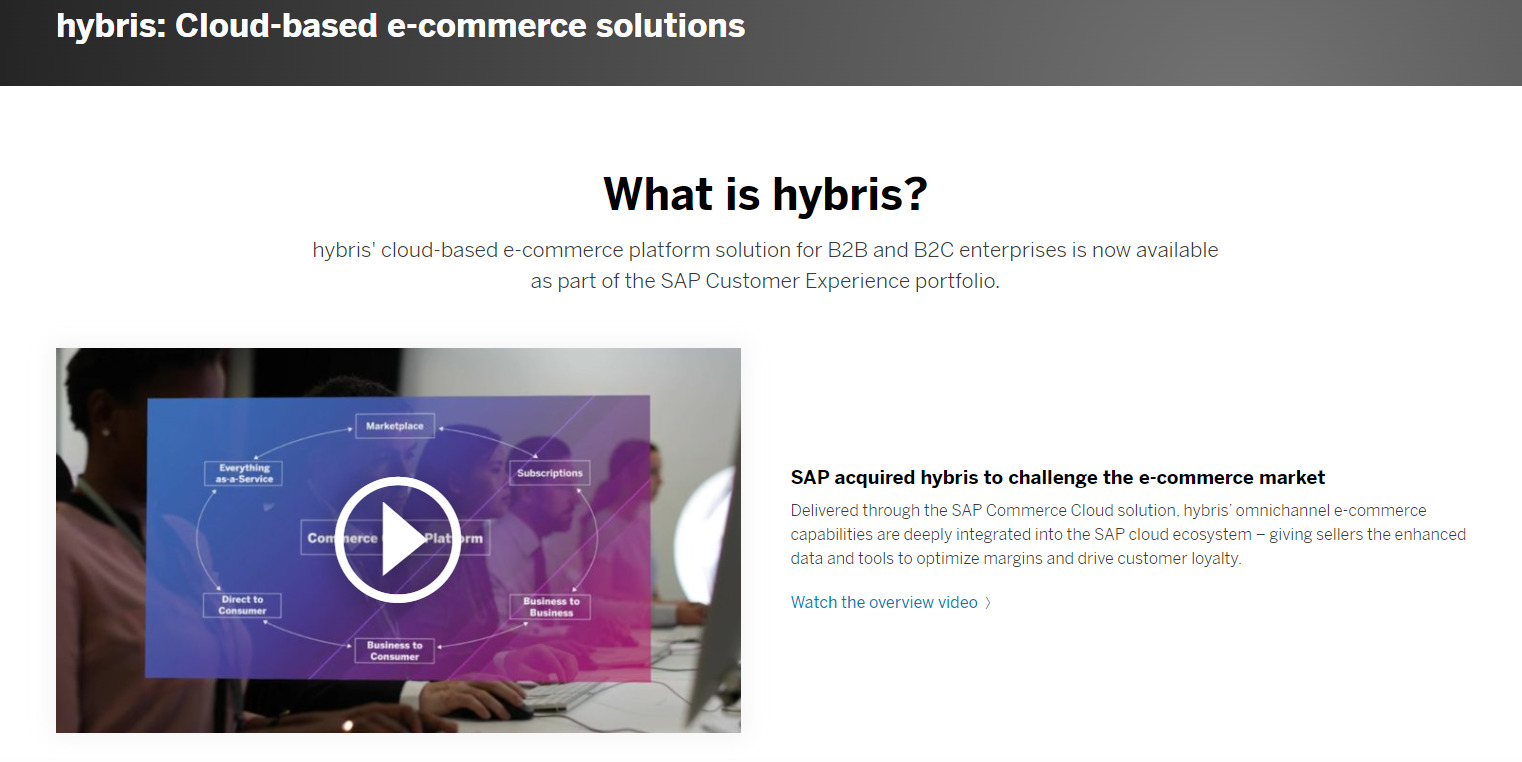 SAP Hybris Commerce is the combination of SAP Commerce Cloud and SAP CRM. The former provides an e-commerce platform to innovate at scale, and the latter leverages enterprise data to increase revenue and customer satisfaction.
SAP Hybris Commerce is part of this top e-commerce platform for companies, because the platform provides, beyond the e-commerce platform, a real all-in-one business solution. This platform is highly customizable and is extremely flexible. It provides, among other things, functionalities managing: marketing, sales, customer data, the commercial aspect and everything related to customer relations.
SAP Hybris Commerce pricing
SAP Hybris Commerce being the combination of two complete software is billed from $4,500/month. Prices will increase depending on your needs and the specifics you are looking for.
Pros and cons of SAP Hybris Commerce
Multi-channel marketing
Multi-channel selling
Complete management of your business ranging from ecommerce, marketing, sales, inventory and even customer relations
The automation of the various processes thanks to an integration of Salesforce
The software is expensive, less expensive options exist on the market
The plurality of functionalities complicates its handling
Enterprise Ecommerce Platforms : Oracle Commerce

To finish our top enterprise ecommerce platforms, Oracle Commerce or Oracle CX Commerce is a platform quite similar to SAP Hybris. It is not limited to its e-commerce features alone, but extends its use to the complete management of your business.
You can create and manage a professional sales site suitable for large volumes of transactions. The store themes you create will all have a responsive design to adapt to all types of screens, especially those of smartphones. Thanks to its many integrations, Oracle Commerce allows you to manage your different workflows while ensuring your customer relationship.
Oracle Commerce offers one of the most expensive rates of our top, if not the most expensive, because its offer starts from $150,000/year. If you're not making a lot of revenue or your business isn't growing enough to support the cost of the platform, we don't recommend it.
Pros and cons of Oracle Commerce
Complete management of your business (sales, accounting, customer service, etc.)
The scalability of the platform to facilitate the scaling of your company
Optimization for mobile
The price may be excessive if you represent an SME
Customizations are not advanced enough
Does not integrate with major merchant sites such as Amazon or eBay
Comparative table of the best enterprise ecommerce platforms
| Platform | Pricing | Advanced customization | Easy handling | Inventory and resource management | Hosting | Accounting functions | CRM | Advanced reports | Automatisation |
| --- | --- | --- | --- | --- | --- | --- | --- | --- | --- |
| Shopify Plus | from $2000/month | ✔️ | ✔️ | ✔️ | ✔️ | ❌ | ❌ | ✔️ | ✔️ |
| BigCommerce | from 400 $ | ✔️ | ✔️ | ✔️ | ✔️ | ❌ | ❌ | ✔️ | ✔️ |
| Salesforce | 1 to 2% of turnover | ✔️ | ❌ | ✔️ | ✔️ | ✔️ | ✔️ | ✔️ | ✔️ |
| Adobe Commerce | from 1988 $ | ✔️ | ✔️ | ✔️ | ❌ | ❌ | ❌ | ✔️ | ✔️ |
| WooCommerce | from 3000 € | ✔️ | ❌ | ✔️ | ❌ | ✔️ | ❌ | ✔️ | ✔️ |
| SAP Hybris | from 4500 $/month | ✔️ | ❌ | ✔️ | ✔️ | ✔️ | ✔️ | ✔️ | ✔️ |
| Oracle Commerce | from 150 000 $/year | ❌ | ❌ | ✔️ | ✔️ | ✔️ | ✔️ | ✔️ | ✔️ |
The best enterprise ecommerce platforms - What to remember?
The best enterprise ecommerce platforms are made for large transaction volumes. Their functionalities must be flexible in order to adapt to the different needs of different companies. To choose the one that best suits your business, you must first list your needs, your fears, what you are absolutely not looking for and your budget. By doing this, you will be able to narrow the scope of your research to the essentials. An important thing to note is the ease of handling and using an e-commerce platform, it can generate additional costs.
We have presented our top of the best enterprise ecommerce platforms to guide you in your choice. However, always take the time to compare before you decide, because it is an important investment.
What is an enterprise ecommerce platform?
An enterprise ecommerce platform is an ecommerce platform with flexible and advanced features that can handle large volumes of transactions and data. These are generally platforms dedicated to companies already making significant turnover.
What are examples of enterprise level ecommerce platforms?
There are many ecommerce platforms, for example: Shopify, Magento (Adobe Commerce), BigCommerce, PrestaShop, WooCommerce, etc.
What is the best platform for ecommerce?
Shopify is surely the best current platform for e-commerce. It has a price accessible to everyone (from $29/month) and it offers features allowing beginners to create their online store without prior knowledge.
What is the biggest ecommerce platform?
The biggest e-commerce platform in the world is undoubtedly WooCommerce. The platform represents more than 28% of e-commerce stores worldwide.