If you want to start your own online sales business and be one of those who use the Internet to earn money, dropshipping is something that may interest you.
This business model, which consists of selling products without having a stock, already existed in the physical world. Dropshipping landed on the Internet a few years ago, and since then it has been adopted by the majority of Internet sellers.
Its installation is quite easy and represents a good starting point for beginners. Since the business works on a margin process, you need to find good products with high potential on which you will be able to make margins and be profitable. In dropshipping language, we talk about a winning product.
In this article, we will learn
what a winning product is;

the characteristics of a winning dropshipping product;

the ultimate method to find winning dropshipping products.
What is a winning dropshipping product?
The winning dropshipping product is a product that sells easily and allows a sales shop to achieve a good turnover. The winning product must also allow you to make a good margin because it is this that will be your profit.
Indeed, successfully identifying the winning product and testing it among the thousands of products that exist on the Internet is not always child's play. Here are a few criteria that will give you something to think about.
Characteristics of a winning dropshipping product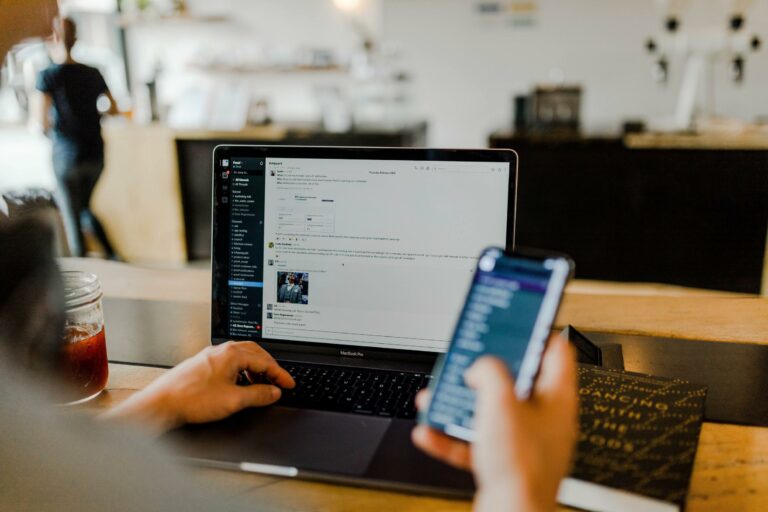 Product that solves a need
Speaking of the characteristics of a winning dropshipping product, this criterion is the first characteristic that you must take into account when choosing a product to sell in dropshipping. This is valid in all types of business. Problem-solving has always been the biggest development lever for the biggest companies.
So you have to think of your customers first. For this, you must clearly identify why they should buy your product and what this purchase will bring them as a solution.
If your product does not solve a concrete problem, your store will not survive long in the market.
To find a product of this type, it is advisable to start from a problem. For example, you can collect data from those around you to identify the pain of your loved ones.
You can also use online forums, e-commerce sites, and Facebook groups to identify the needs of those who buy on the Internet. Once you identify common needs, you can now start looking for products that can meet those needs.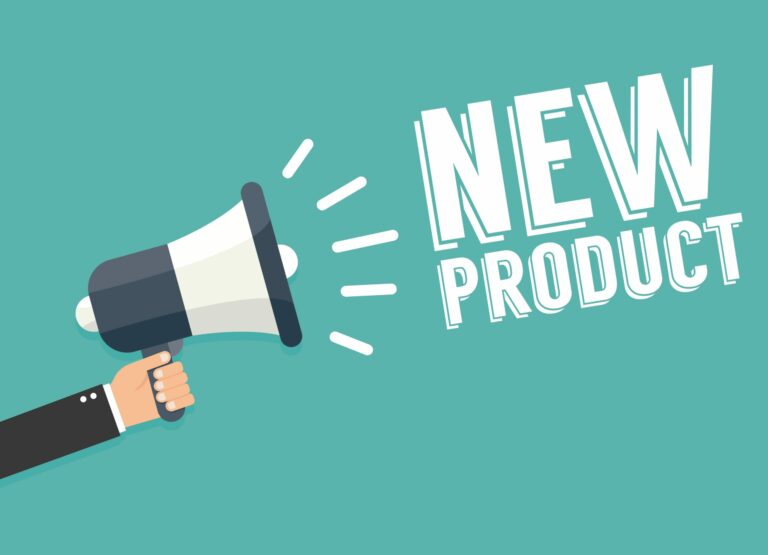 The novelty of a product allows it to be highlighted more. This is also one of the most important characteristics of a winning dropshipping product.
Your winning product must be a new product that is not yet available in supermarkets. People will not buy a product online that they can find in the store down the street.
You must therefore ensure that your product is unique and rare. This also allows you to profit from the market before the market is saturated. In fact, as soon as a product starts working, all dropshippers start selling it.
Consequently, there are more offers and the product very quickly becomes saturated and difficult to sell. So opt for the new products that can grab the customer's attention very quickly.
This brings us to the third characteristic of a winning product: the wow effect"
The winning product must create a sense of admiration and appreciation in the prospect at first sight. It is this potential of the product that will lead the prospect to buy it without even needing to use it.
This will make the product go viral in no time. As consequence, the product will become a trend and attract more people. It is therefore in your interest to find products that can attract the user's attention very quickly.
Product with a high perceived value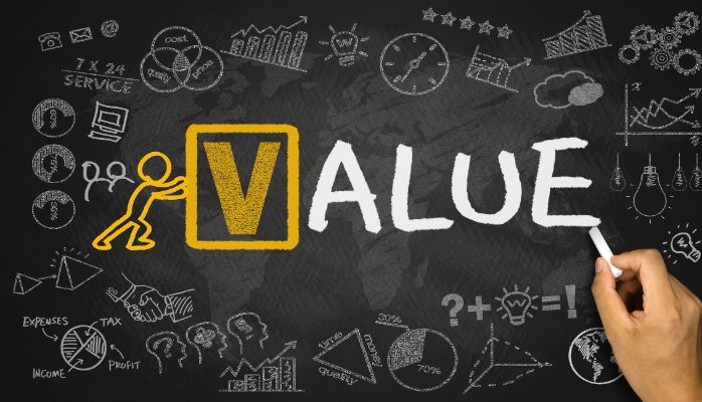 A product with a high perceived value is a product whose purchase price is relatively low, but which can cost a lot or can sell for more than its normal price on the market without the consumer suspecting that he is buying the product at a much higher price than normal.
For example, on AliExpress, you can find watches that cost 2 or €3. These same watches can sell for 15 or €20 in France, simply because the French are already used to buying 10 or €20 watches.
Indeed, the more the product has a high perceived value, the more you will make a margin, because you will be able to sell the product a little more expensive.
Product that sells in dropshipping
When choosing your winning dropshipping product, it is also important to check if this product is sellable in dropshipping. In reality, dropshipping is a business model that has its own rules and operating methods.
Not all product types are salable in dropshipping. Here is a non-exhaustive list of some product categories that you should avoid in your search for a winning product.
Consumer product:

in dropshipping, it is not advisable to sell food or other products intended to be ingested in the mouth due to regulations that differ from one country to another. You could get in trouble if your product has consumer health impacts.

Heavy and fragile product:

it is recommended to sell only

easily transportable products

that are not likely to suffer damage during transport. It can be liquid products, complex electronic products… In addition, delivery will be expensive for your customers.

So opt for products weighing less than 2 kg.
Minimum margin of 20%:

The dropshipping business model is essentially based on the margin.

The higher your margin, the more profitable you are

. Indeed, prefer products on which you can obtain a profit margin of at least

20%

. Products with profitability below 20% will not allow you to be profitable in the long term.
After learning about the characteristics of a winning product, here is a tool that will allow you to find your winning product very quickly in dropshipping.
Summary: What is a winning Dropshipping product?
The 5 characteristics of the winning product:
Product that solves a need
Product with high perceived value
Product that sells in dropshipping
Example of 4 winning products that meet all these characteristics
Kitchen Faucet Head Extension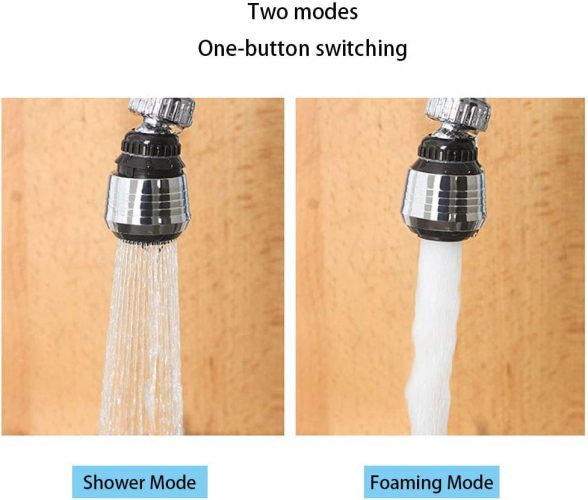 This faucet head extension has been a hugely successful dropshipping product. It is a product that has a very obvious wow effect and which catches the eye at first sight.
See the product announcement here: https://app.dropispy.com/ads/fb/1028991977613409
The potential buyer does not realize that he needs such a product until he sees the ad. The product makes it easier to clean and avoid wasting water. Indeed, it is a product that is useful for everyone, which makes its audience very large and facilitates targeting.
In addition, the product could hardly be found in supermarkets.
Basically, this product meets all the criteria of a winning product, hence the fact that it has been a winner for many Dropshippers:
Wow effect

Product that solves a need

New product and high perceived value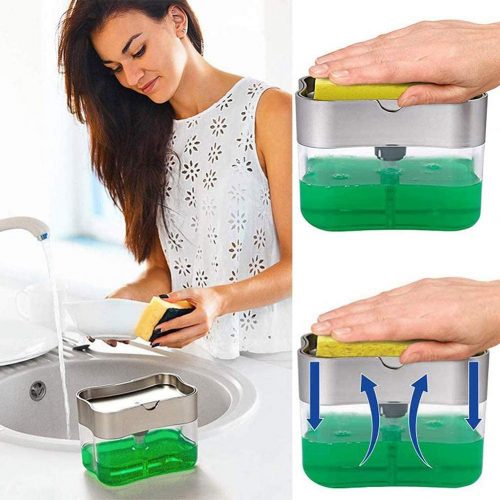 This product is a small kitchen gadget that allows a good distribution of soap. The product therefore makes it possible to avoid wasting soap, which can also dirty the kitchen. To sell this product, you can target anyone who has an interest in decorative items.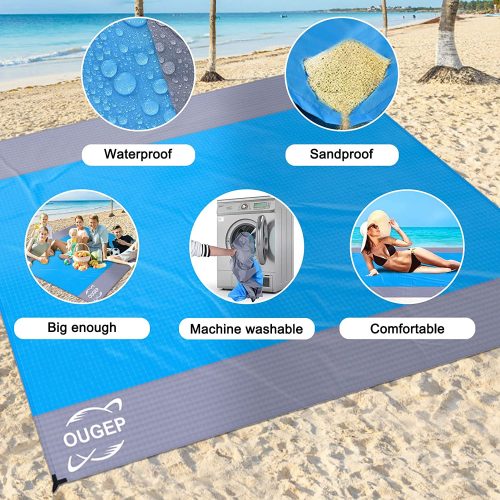 This product is a potential winner because it solves a very relevant problem. This is a waterproof mat that you can use at the beach. It is quite large and comfortable. It is a product that works especially during the summer.
Do not hesitate to test it.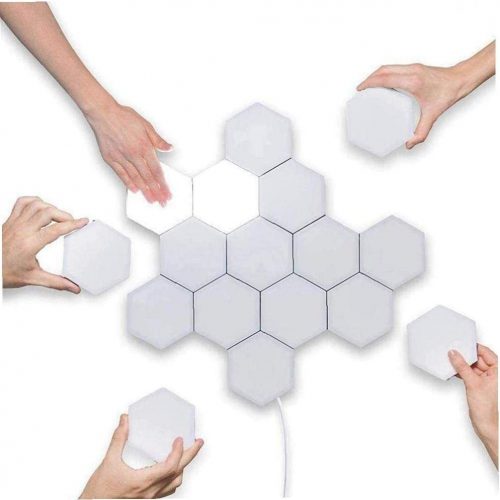 This product is a good gadget for interior decoration. It is a magnetic lamp that can be deformed and made to take the shape you want. It has a very eye-catching wow effect that can encourage purchase.
Moreover, it is not uncommon to find products that sell very well in e-commerce, but which do not respect the characteristics of a winning product listed above.
Take the example of baby diapers. These are products that sell very well but do not meet the criteria of a winning dropshipping product. In reality, the particularity of this product is that it meets an inevitable need for parents.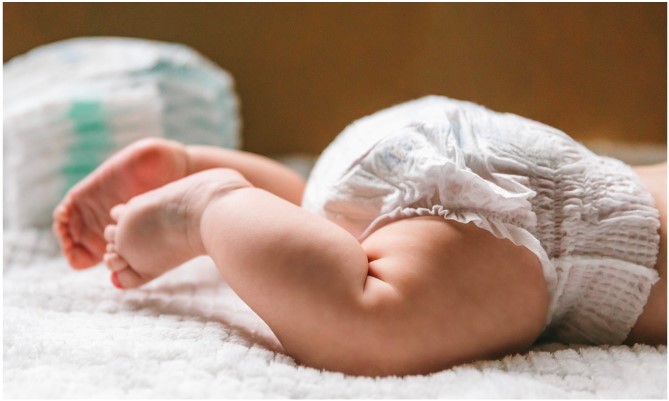 It is a product that is used a lot by this audience (several times a day).
Indeed, to sell this type of product, it is not a question of using the same marketing approaches used for ordinary dropshipping winning products. Here, the need already exists and parents know where to go to find baby diapers.
Thus, the marketing strategy to sell this type of product will focus mainly on positioning. You need to position yourself in the right places in order to sell easily.
You don't have to target moms with Facebook ads to buy diapers for their babies. Indeed, Facebook video ads are well suited to innovative products that can arouse wonder or appreciation in the viewer (the wow effect), even if the latter did not know the product or did not even express a need to have it.
For baby diapers, the need is already there. Therefore, there is practically no point in running ads on social networks to promote this type of product.
However, a mother who needs a diaper, instead of going to a supermarket, will do a search on Google.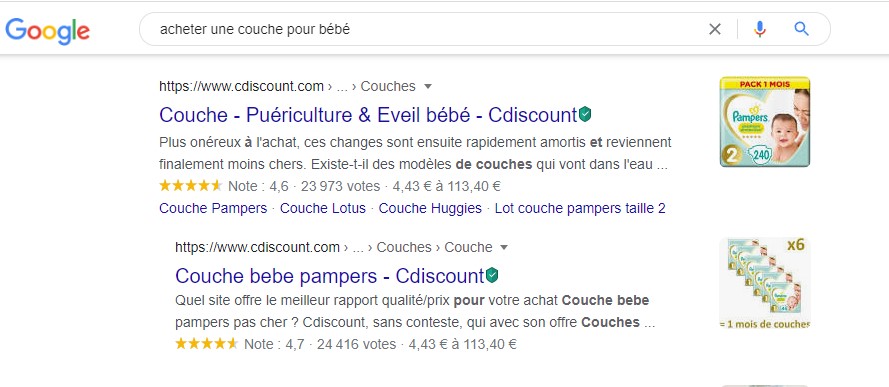 Therefore, if you optimize your store correctly (SEO), you will be able to appear at the top of search engine results and benefit from free traffic.
You can also run ads on Google and run a search campaign to further increase your visibility. You just need to find the right keywords that your potential buyers use to search for your product.
Another method for selling products of this kind that do not meet the criteria of a winning dropshipping product is to position yourself directly on the major marketplaces such as Amazon, AliExpress, Leboncoin, eBay…
These are places your buyers can visit to research your products. Good positioning will bring you traffic, and you will sell without advertising.
We cannot talk about a winning product without addressing the methods of researching winning products. It's one thing to know what those products look like, but the most important thing is to have the right tools that will make your job easier.
Let's discover Dropispy, the best dropshipping winning product search tool.
Dropispy: winning product research tool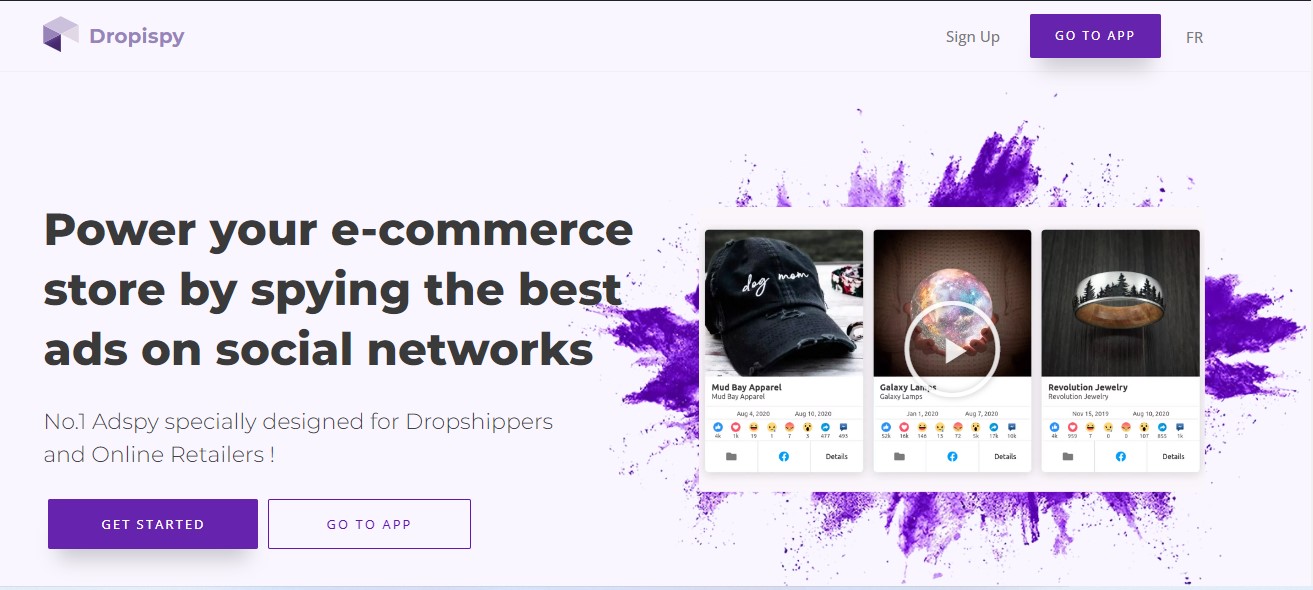 There are now several winning product research tools on the market. Dropispy is a winning product research tool that allows you to find the ideal product very quickly that you can sell in your store and be profitable.
The tool spies on the main social networks like Facebook and collects all the ads made by e-merchants. Knowing that generally in online sales business, you always have to rely on what others are doing on the market, Dropispy is therefore the ideal tool to see what is already working through the ads that the tool collects.
The difference between Dropispy and other tools is that the tool does not collect random ads. Dropispy's algorithms first sort to show you only the ads that have high potential.
This further increases your chances of finding your winning product very quickly because you won't be overwhelmed by unsuccessful ads.
On Dropispy, you can filter ads based on:
the keyword;

commitment;

the date of the last view;

the country;

the language;

the store's hosting platform (Shopify, WooCommerce), etc.
You also have the shop analysis feature (Shop Spy) which allows you to see how your competitors are performing and interacting with their audience.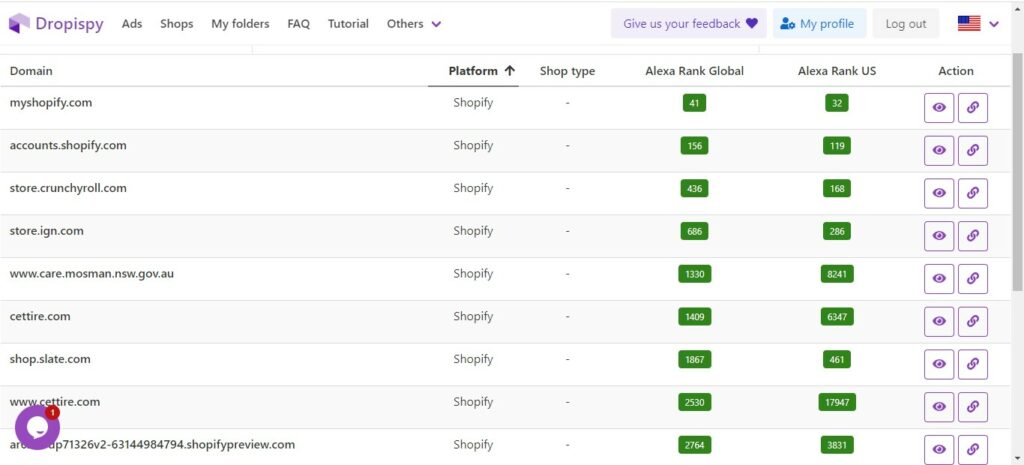 Do not hesitate to do a free trial of this tool that thousands of e-merchants are already using for product research.
In short, a winning product is the product that you can sell easily and that will allow you to make a good turnover with a good profit margin.We have discussed the characteristics of a winning dropshipping product
For product research, you can use Dropispy which is the best product research tool, and refer to the features of a winning product discussed in this article.