While some claim that winning products are pure invention and only marketing matters, others argue that they are the key to success in Dropshipping. Personally, we are convinced that the choice of products is crucial for the success of an e-commerce store.
Similarly, many beginners make the mistake of spending a lot of time on store design and product promotion and neglect the essential point of a profitable store: Selecting their winning product.
Certainly, finding and choosing a well-selling product on AliExpress is a proven method. This may still be of interest. However, other methods are currently less time-consuming and more effective in finding winning products that will sell efficiently: social media spy tools!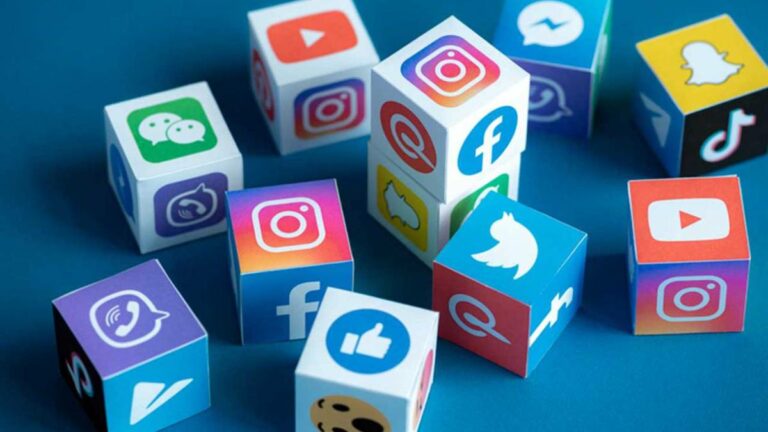 Spotting a winning product with an ad spy tool is then, in our opinion, the most efficient method to find a product and make sales on the internet. Many e-merchants are already using this search method to find and sell items on the internet.
Indeed, this method is based on a key indicator: the success of its ad (its advertising). In other words, if an ad counts a lot of interactions (likes, comments, reactions), it means that the product put forward is viral and is necessarily a winner. It is therefore likely to be a winner for you too! Of course, there are some subtleties to know and take into consideration when searching.
In this article, we will discuss in detail the 5 best ways to find winning products from Dropshipping.
The 5 keys of a Winning Product
First of all, remember that the term "winner product" is a term specific to dropshipping. It alludes to a product that has a high potential to hold the attention of customers and sells very easily.
Here are the 5 key features that a winning product should have (we will come back to each feature in detail below).
target audience reachable
A winning product from Dropshipping by definition is a profitable, original, and very popular product that sells by the thousands in a short period of time on an online sales site. The nuance to be made here is not to confuse the popularity of a product with the fact that it sells easily. Competition is also an important factor in determining whether the product is saturated.
Here are some of the features that Winners products must have:
1. Product difficult to find elsewhere
As a dropshipper, it's important to stand out from your competitors. One way to achieve this is to highlight original and specific products that your target customer may not have in their immediate circle. These products should be helpful, unique and most importantly grab attention right away.
2. Various means of promotion
To speed up the promotion of certain products posted on a store, some merchants opt for advertising. Thus, by respecting the advertising practices on the different, they manage to easily reach their target audience.
Important information to know here is that not all products are eligible for advertising campaigns. Before choosing a product, be sure to check this point to avoid unpleasant surprises.
The "Waouh" or "Wow" effect must be sought when it comes to finding and choosing a winning product. This type of product with a surprise effect on customers breaks all records in terms of dropshipping sales.
Indeed, these are products that immediately attract the attention of the customer and do not leave him indifferent. If you have no idea how to identify such products, just take a cue from the ads you saw that automatically led you to click on them.
4. A product that solves a problem
If a product makes people's lives easier, its marketing is an opportunity to be seized immediately. However, you have to be very careful during your research and above all try to check if the product is still trendy and if there are not enough suppliers of the product.
Another very important point to take into account is the type of supplier you have available. Is it serious and able to deliver on time? Does his product meet the conditions listed to customers. You need to find out about your supplier to avoid unnecessary problems.
By the way, we invite you to read our article in which we have collected some great Dropshipping products ( MOTHER COCOON LINK). These products combine all the above mentioned features of the winning product. 
How to find a dropshipping winning product ? BEST 5 METHODS:
To find a winning product, there are several possible methods. Let's try to go through the best 5 methods:
The classic method: AliExpress and its Business center
Social network search methods: like scrolling through your news feed or searching for keywords in the search bar
The most effective method according to us and many e-merchants: It consists of using ad spy tools. This is the case of Adspy tools which collect thousands of ads every day and make them available on a platform. In this sense, you have the opportunity to find the best trending products thanks to these Facebook ad spy tools.
The dropshipping stores method: What could be more effective than spying on the best shops on the Web (Shopify, WooCommerce, etc.) to find winning products?
The Bonus Method: Using Google Trends
As the article progresses, we will go over each of these 5 methods for finding a winning product.
The AliExpress method - the classic method to find winning products

AliExpress is a platform that gives you benefits; it is a real gold mine if you are Dropshippers. Every day you will see millions of products there. This is an opportunity that represents a real central potential to encourage Internet users to buy on your online platform. Although finding a winning product on AliExpress is a well-known method, this one is still very interesting.
What to understand by Dropshipping Center AliExpress ?
It is a central service that introduces you to the ease of conducting your Dropshipping business on AliExpress. The AliExpress Dropshipping Center analyzes the power of each product for you. Then, it helps you in finding genuine and reliable suppliers. And remember, it's free!
In short, thanks to this tool, you have access to two main features, namely:
Find the winning products;
Analyze products.
The AliExpress Dropshipping Center is therefore a free tool allowing you to have trendy winning products, then to analyze orders as well as the reliability of suppliers.
We are convinced that many will want to go further in this case in order to have more information. If this is your case, then we invite you to read our article on the effective way to find the best products on AliExpress. (COCOON LINK)
Social network search methods
The Facebook method is simply to observe the ads on your Facebook news feed. We will then look for those that count a lot of interactions. The disadvantage of this method is that it proposes that a tiny quantity of ads is present on Facebook.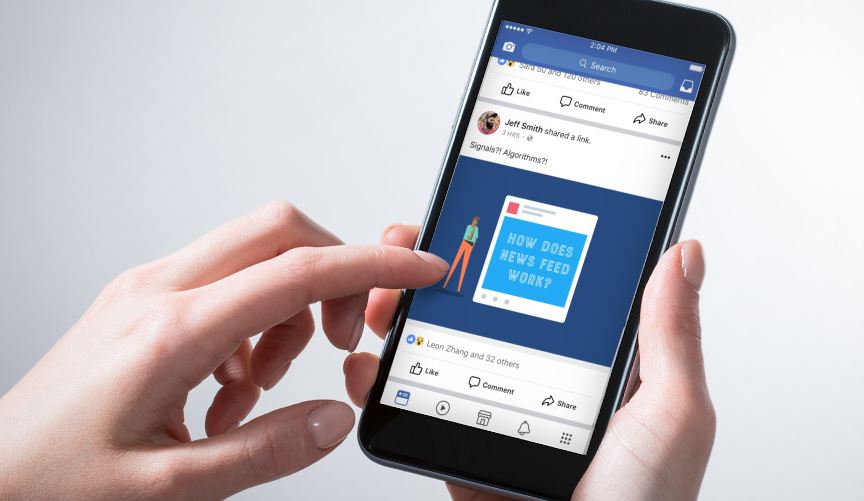 Indeed, Facebook has taken care to publish a portrait of its users. Their genders, their ages, their preferences, their passions, etc. When we browse our news feed, we are targeted by ads that match this portrait. The goal of Facebook's algorithms is to make us buy products by presenting us with high-potential products that meet our needs. It is possible to "trick" Facebook into changing its user profile in order to be targeted by other ads. However, this takes a long time. And more importantly, it doesn't solve the root problem: we're still targeted by a tiny fraction of the thousands of ads posted on social media every day. In other words, Facebook only shows us certain products.
In general, Facebook methods are perhaps more time-consuming and less effective, however, it is always possible to find your winner on Facebook! If you want to know more, we wrote a full article on the best ways to find a winning product on Facebook. For example, using keywords in the search bar: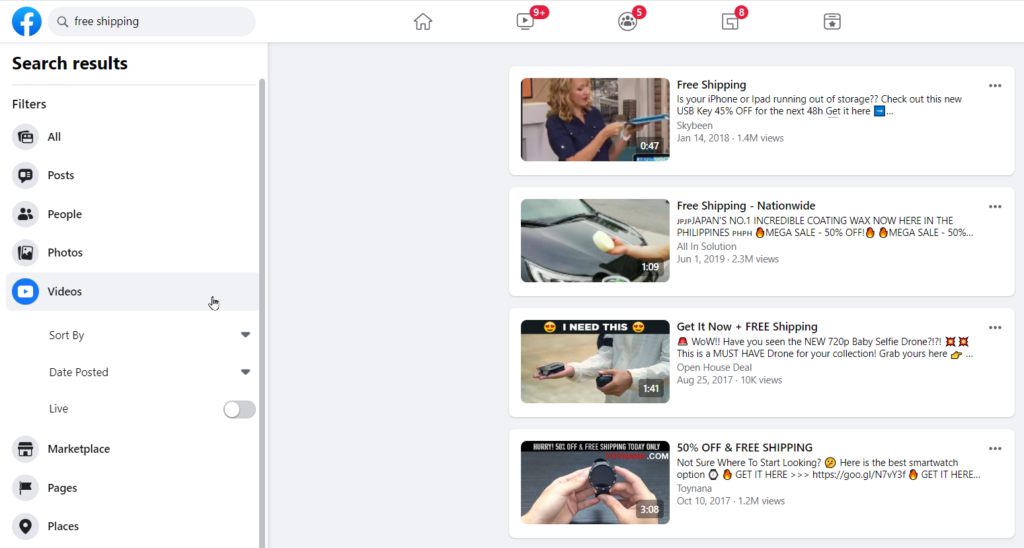 Just like Facebook, Tiktok is also a trending social network where thousands of products are posted every day. So with a good product search strategy, one can easily find winning products on TikTok.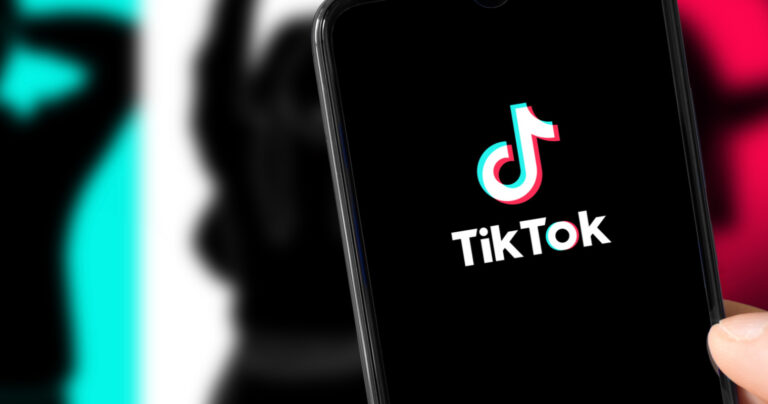 There are mainly two winning product search methods on TikTok: product search by hashtags and product search by Adspy tools which we will discuss later in this article.
Indeed, the hashtag product search method is the traditional method, and it consists of searching for products using hashtags. It is very similar to the keyword product search method on Facebook.
Feel free to read this article to learn how to find winning products on TikTok.
Instagram is the network that is best known for influencer marketing. If you want to make influencer marketing your main marketing strategy, Instagram is the platform where you can find winning products very quickly.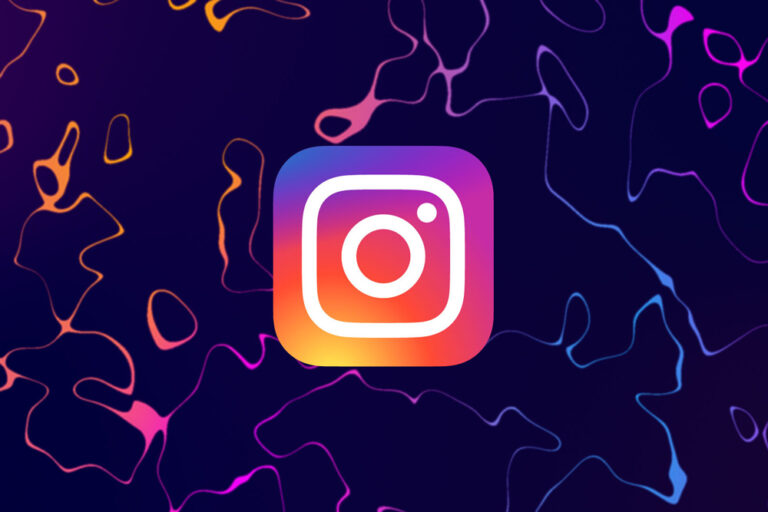 The development of this marketing strategy on the network allows many e-commerce brands to always increase their audience by using the visibility of influencers.
Indeed, it can be very smart to search for your winning product on this social network. Discover, in this article, the ultimate methods of finding a winning product on Instagram.
Searching for winning products isn't just limited to Facebook, Instagram, and TikTok. You can also find winning products on other social networks like Pinterest and Snapchat.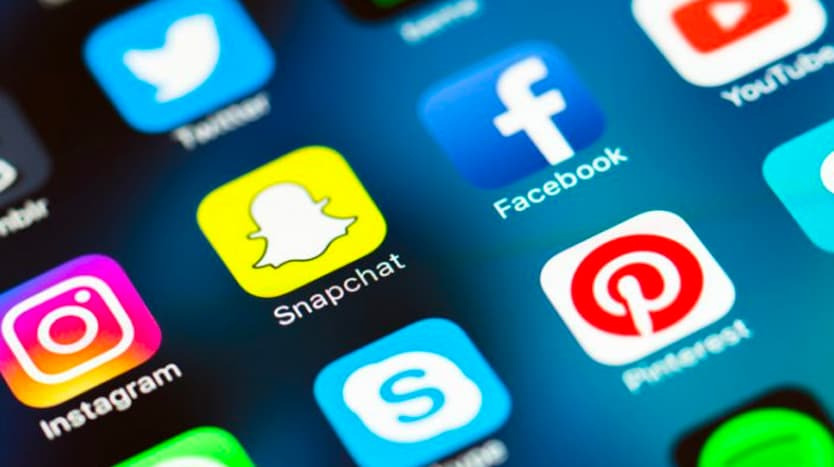 Indeed, Snapchat is the social network with the most engaging audience. The network's augmented reality feature allows users to try products virtually before making a purchase. This greatly increases the conversion rate of advertisements on this platform.
Similarly, Pinterest has started to attract the attention of advertisers, who have noticed that the platform's audience is relatively made up of older people. Therefore, the buying power is higher than on other social networks.
It would therefore be wise to take a look at these networks when searching for a product.
Here's a comprehensive guide that teaches you how to find winning products on all social networks.
Finding winning products with spy tools
First, to spy on the best ads online, you need a Facebook ads spy tool, etc. Indeed, a spy tool is a social media ad sourcing software. And the power of an online ad spy tool is first its large volume of general and e-commerce ads, then its relevant filters.
Thanks to such an ad spy tool, you develop precise searches to find ads that interest you (you can target your niche or a specific audience, for example). You will then have access to a database of tens of millions of ads to find your winning product.
Then, we have several of these tools on the market. Among them:
Dropispy, the best tool to find winning products?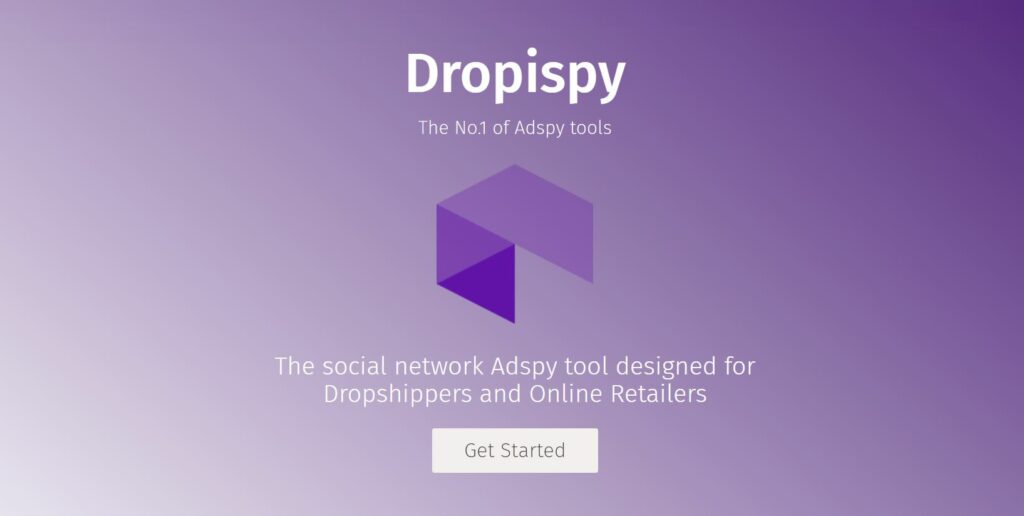 The Dropispy app is a Facebook ad spy tool that has a large volume of general and e-commerce ads, then a very wide variety of filters and sorting of ads.
It makes it easy to find all these ads thanks to its powerful system of filters. It is a very advanced Facebook ads spy tool due to its many features.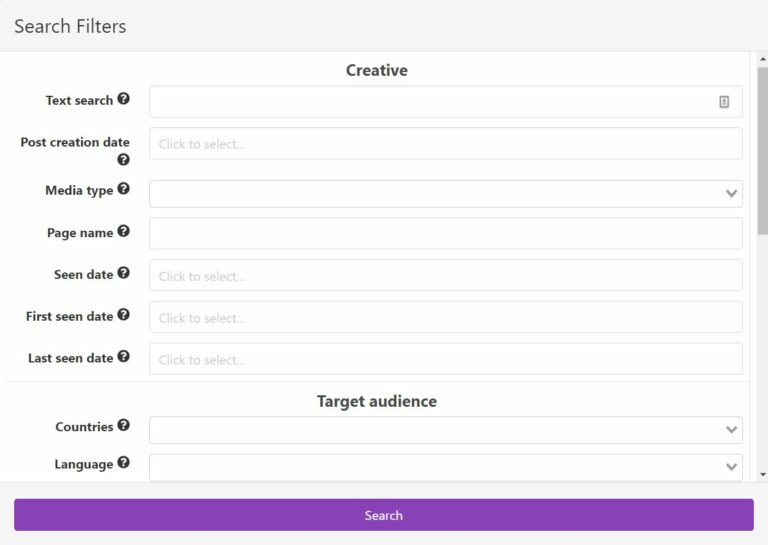 Dropispy is a real social media spy tool that has already proven itself in the competitive dropshipping and e-commerce market in terms of functionality and price-quality ratio.
Your goal is to find the best winning products that are a hit on social networks. To do this, you need to collect reliable information on these ads in order to properly establish your marketing strategy.
In this sense, the Dropispy app will help you unquestionably stand out from Dropshippers or e-merchants who are looking for high-potential products by classic and/or traditional methods, or by non-performing advertising spy tools.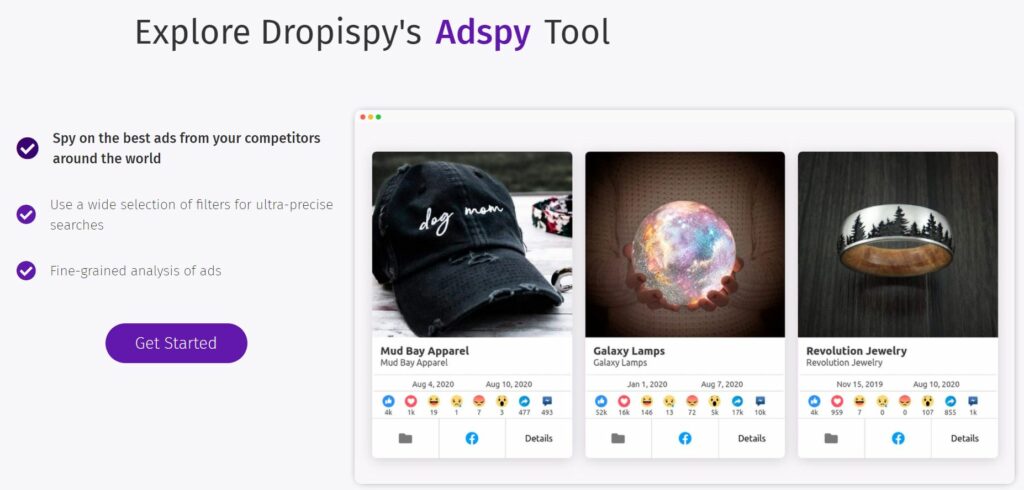 In short, Dropispy is, these days, the serious Facebook ad spy tool that rivals AdSpy. This is also the time for you to visit the article that will meet your expectations on the subject: it is a comparative analysis Dropispy vs AdSpy (See Best AdSpy Tools category of our blog).
Because it holds more relevant filters than the latter. Which gives it the power to more quickly and easily find the top winning trending Facebook products you need to flesh out your marketing plans. You can choose to try it, and you will definitely be a super fan!
And to help you make the best choice, we spare no effort to provide you with the best information. That's why we've written an article that will help you use Dropispy in your product search.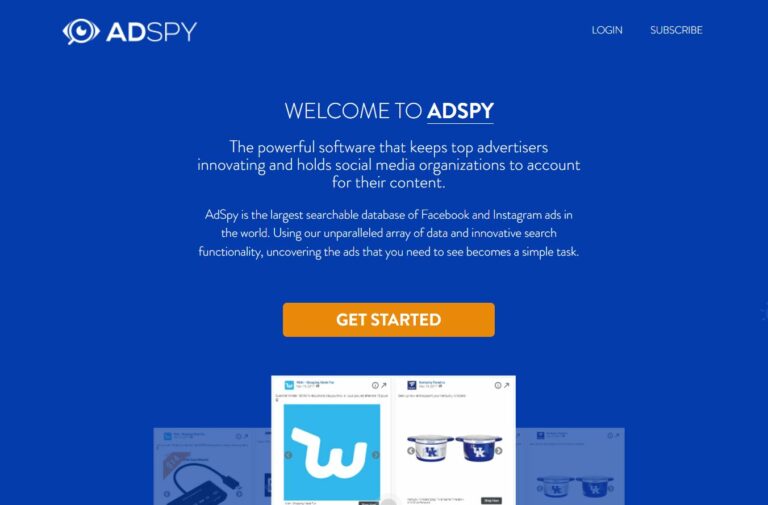 The AdSpy app is also an ad spy tool on social media such as Facebook, Instagram, etc. AdSpy works by collecting online ads. Which makes its database comprehensive and searchable to gather the key information about trending winning ads.
Thanks to its relevant filters, the AdSpy ad spy tool gives you the possibility of collecting the best Dropshipping advertising winners in real time.


In fact, this is possible because the software takes care of spying on social networks to collect a large number of ads among which you will find the winners that meet your marketing objective.
We have extended the field to you on the features of the AdSpy spy tool. Does that motivate you? If so, then take advantage without delay to read the article developed on a comparative analysis AdSpy vs Dropispy (See Best AdSpy Tools category of our blog).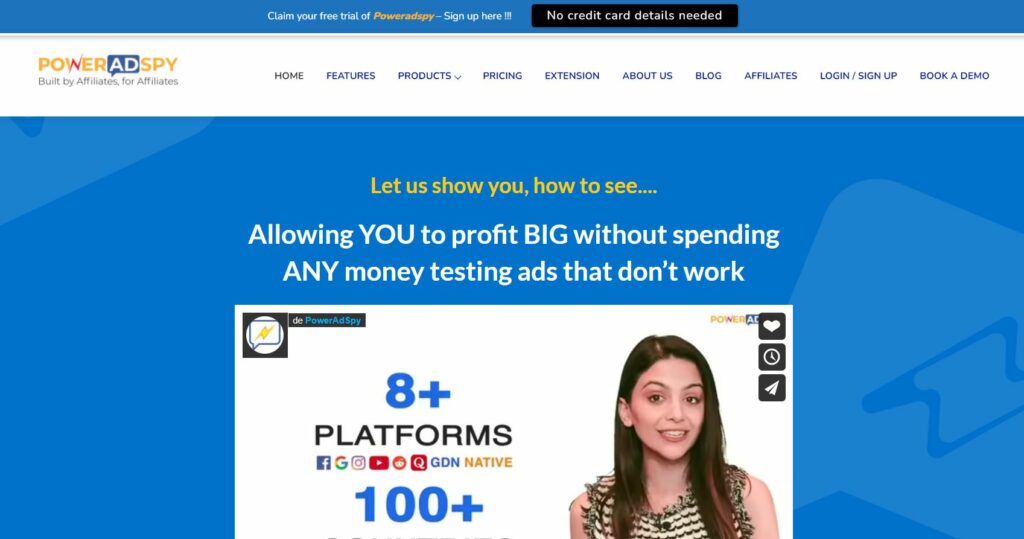 Poweradspy is also an online ads spy tool that has a variety of relevant filters and ad sorting, then a large volume of general and e-commerce ads. Indeed, Poweradspy spies on your rivals' ads in order to provide you with the winning ads with high potential.
Better, Poweradspy relies on a very large number of sources to collect Facebook ads in order to present you with the best news ads on its platform. It is an ad spy tool that comes close to the AdSpy app in terms of functionality.
Aren't you curious to find out more about Poweradspy? Yes, you don't have to worry! Here is what we offer to satisfy you: an article based on an AdSpy vs Poweradspy comparative study (See Best AdSpy Tools category of our blog) !
Spy on the best online stores in the world
Spying on the best shops on social media is really very interesting when it is done through the use of spy tools. What could be more effective than spying on your competitors' stores to find a winning product? This is also one of the main things to do before even creating your shop. In addition to being able to steal their products, you can also take inspiration from the style of writing product sheets to improve your sales page.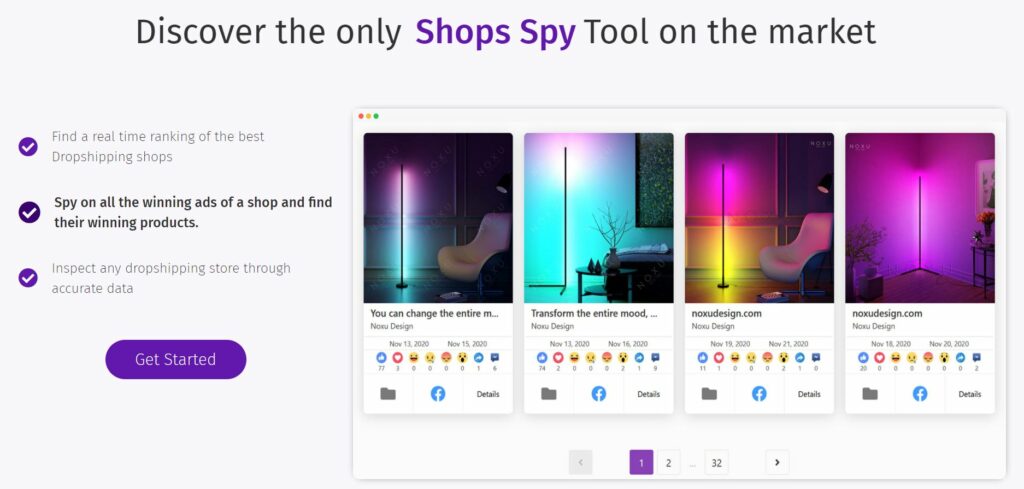 Indeed, with a powerful spy tool like Dropispy, you have all the possibilities to spy on the best online stores. From this angle, understand that a fashionable store necessarily contains winning products that are being sold.
That being said, finding a "winning" shop means that you are likely to also find "winning" ads and therefore your winning product. For us, this found shop is a source of inspiration to which we must pay particular attention.
This is why, as usual, we spare no effort to provide you with the essential information you need to be sufficiently equipped in the process of your choice of online ad spy tools. Thus, we have written a complete article on the right strategies to spy on the best shops on the Internet. If this matters to you, we invite you to read the article on how to spy on the best Dropshipping stores.
Bonus method : using Google trends to find winning products
As a very practical tool, Google trends is what you need to be aware of seasonal trends when it comes to products.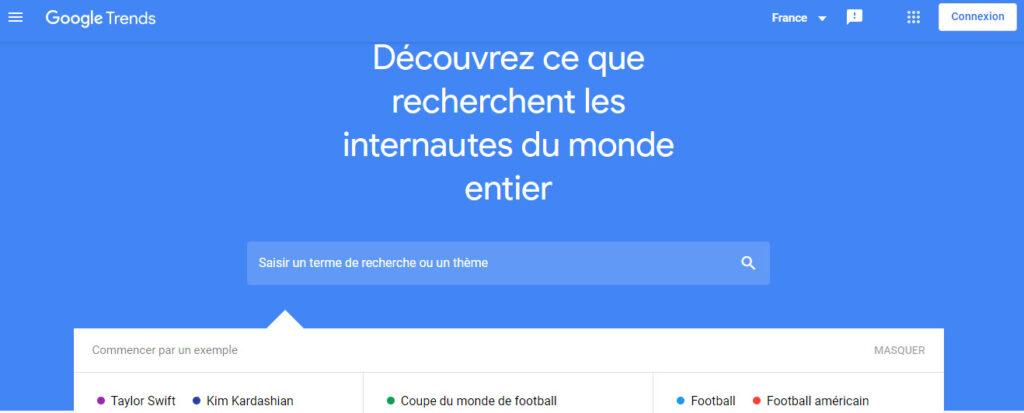 For those who don't know, Google trends is a Google tool that helps you see the popularity of a keyword or a query in the search engine. If you are looking for current trends on Google, this is the tool you absolutely need.
Another advantage is that the tool provides you with crucial information such as: queries or related topics, location, consumer behavior over time (up or down trend).
Now, let's take a quick look at where you should consider using it:
Finding winners products niches
With Google Trend, finding a booming winners product niche becomes easier. Additionally, you can monitor how the demand for these commodities is changing over time so you know when there are downturns and upswings.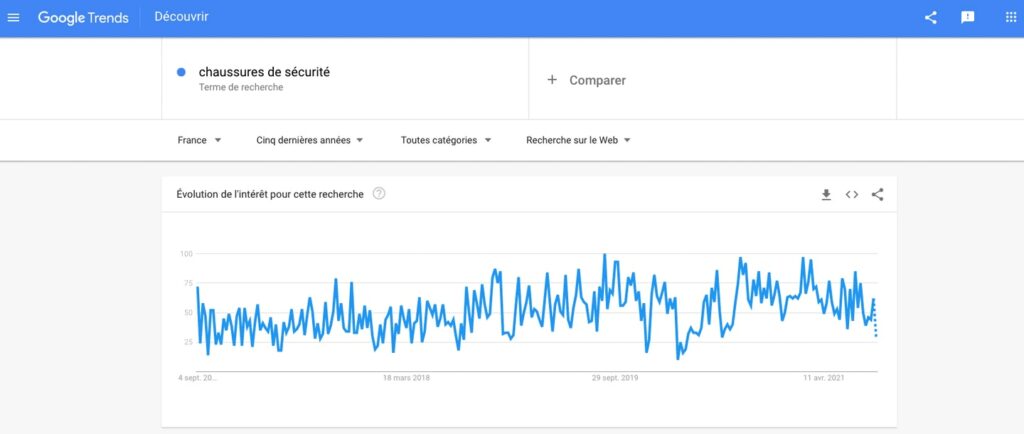 Indeed, as an e-merchant, you certainly practice in a niche. Suppose this niche is "Makeup".

The image above shows us the evolution of the request "Makeup" according to a certain period in France. Scrolling a little further down, you will see another indication of the regions of France where the query is popular as shown in the image below:

Then, going a little further down on the same page, you will come across the various associated topics on one side and the associated queries on the other. In this example, we realize that what is most associated with the makeup niche is Halloween.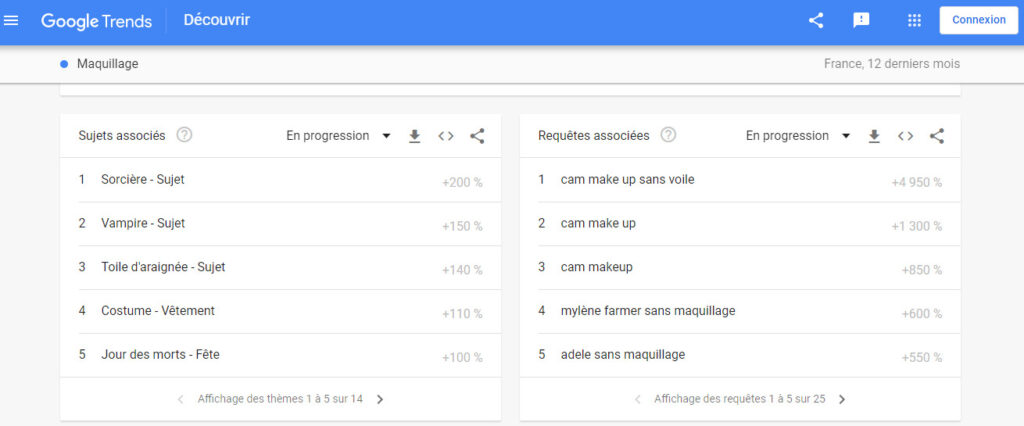 As you have just seen with Google trends you can find/find several things:
For example, if you have previously selected a product on AliExpress, you can see the best time to launch it by examining the evolution of its niche trends over time. Thus, launch it at the right time and maximize the chances of this product being Winner!
Then, in this example, seeing this data, we realize that searches related to "makeup" are often related to Halloween makeup. This data should put us on the alert to sell Halloween makeup during this period. In this case, the best marketing strategy to highlight your product would be to launch a google ads campaign (google search or shopping).
It's so easy and convenient! It's your turn !
In this article, we have seen the top 5 methods to find winning products from Dropshipping.
As we have seen, there are several Facebook ad spy tools, etc. to find trendy winning products. And here you need to know which of the online ad spy tools is effective to give you a good return in your Dropshipping business.
In addition, the AliExpress Dropshipping Center is also a powerful tool to find products, sort them and finally analyze a high potential winning product on AliExpress. All this for the success of your e-commerce business.
We look forward to your feedback on this article!
Frequently asked questions
What is a winning product?
A winning product is a product that can be sold easily in a store without big marketing efforts. It must solve a problem for the user or create a particular attraction that leads to an emotional purchase.
How to find a winning product on AliExpress?
There are several methods to search for winning products on AliExpress. You can find winning products on AliExpress among the platform's bestsellers, or by doing a specific analysis of a product's trend. It is recommended to use the AliExpress Dropshipping Center tool for more advanced results.
What is AliExpress Dropshipping Center?
AliExpress Dropshipping Center is a tool created by AliExpress to facilitate product research for dropshippers and e-tailers. With AliExpress Dropshipping Center, you can, for example, analyze a product and follow its trend.
How to find a winning product?
You can find a winning product by using social networks or product search tools (Adspy tool). Searching for products through social networks is free, time-consuming and tedious. On the other hand, for a subscription fee of a few euros, you can use a spy tool (Dropispy or Minea) that will allow you to find winning products very quickly.
What is the best Adspy tool?
Among all the winning product search tools, we can only recommend Dropipsy and Minea because of their very advanced features. Moreover, they are ergonomic.
Dropispy specializes in spying on Facebook ads and online stores. On the other hand, Minea is a more comprehensive tool that collects advertisements on several social networks (Facebook, Instagram, Pinterest, Snapchat, TikTok).