Several spy apps make it easier for advertisers to find the best performing ads in order to improve their advertising campaign strategies. Among these tools, we have adspy Facebook which is also a powerful Facebook and Instagram ads search app.
Indeed, the goal is to show you through this article how you can use adspy for Facebook to find winning products and/or to spy on your competitors. It is an ideal tool to know the most effective ads online.
In this element, you will discover the essential keys to use the software effectively, its features, its advantages, its disadvantages. And then you will be able to know how to make the right decision.
And if you want to deepen your knowledge on the subject, read our other article which gives more general details on the AdSpy app.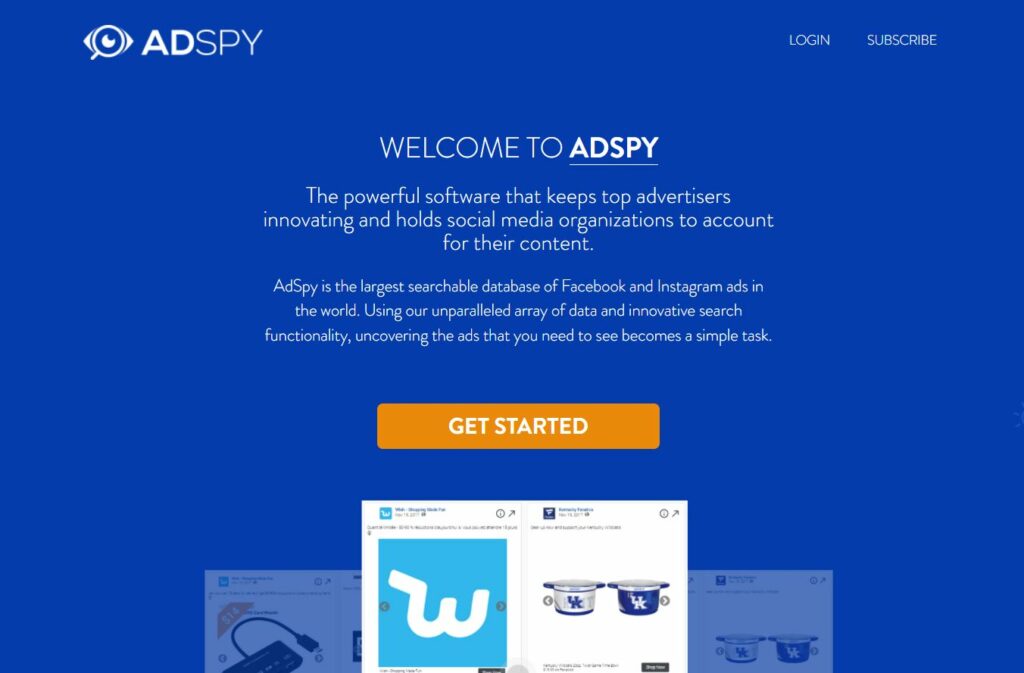 It is a search engine that has the ability to scan Facebook ads with specific search criteria. Adspy for Facebook ads helps advertisers collect top trending products with the aim of selling them at the perfect time.
With an analysis of tens of thousands of ads, the tool allows advertisers to optimize their advertising campaigns and spy on the competition.
When doing Dropshipping, you have the option of using AdSpy for Facebook in the following cases:
Unearth information or ideas for certain products whose ads work or hit on a foreign market or not, with a view to implementing them in your business framework.
Check the target market to find out if it is not already saturated by some electronic shops that also sell them. And this, by targeting the same users, then the same geographical area.
So we will say that like other powerful spy tools, AdSpy for Facebook ads is powerful due to two crucial factors namely:
The volume of ads that the tool provides you with daily;
Diversity of filters and sorting of ads.
You probably already know that AdSpy is a powerful software for constantly finding new opportunities or winning products with high potential. Now, we will go together to discover the filters that make AdSpy's performance for Facebook ads.
Moreover, to equip you more, we have prepared a complete article on the use of this spy tool. So, we encourage you to find out how to use AdSpy (you will find the article at the bottom of the page).
AdSpy Facebook : Discovering its high performance filters, a guarantee of its power

If you really want to benefit from this spy tool in your business, you inevitably need to use its filters in your searches. This challenges the idea that you must master the functioning of its filters in general.
Indeed, the AdSpy for Facebook works on a basis of filters with precision. These filters allow you to make the settings that suit the ads you want to collect, and that precisely meet your previously defined criteria.
In addition, when looking for potential products in Dropshipping, the adspy Facebook tool helps us with its relevant filters, namely:
The "Date of creation" filter which helps to contextualize ads. Then, it makes it possible to collect the best trending products of the past year and which still work well on the market.
The by Platform filter helps select ads that use specific CMSs. It is a filter that is often used in the search for products that we would like to sell on certain sites such as Magento, Woocommerce, Shopify, etc.
The call to action (CTA). Now we can define the CTA, the call to action present on the ad. Usually, ads dedicated to Dropshipping products use "Shop Now". Other interesting calls to action are "Apply Now" or "Get Offer".
Indeed, several Dropshippers proceed with a promotional strategy to generate urgency in the prospect (potential customer). For this, they do not hesitate to offer promotions of -50% and this type of CTA.
Finally, you should know that the sorting of the best ads is done after you have completed all the filters of AdSpy. And then, you will have a multitude of Facebook ads at your disposal. Obviously, your goal is to collect high-potential winner ads. This is why you need to sort the ads in order to make the best ones appear at the top of the list.
This is as shown for example in the image below where we have the possibility to sort the results obtained by the number of reactions: the number of shares, for example. This is how the ads that will have more shares will appear much more at the top of the list in the search results. It should also be remembered that ads that have had a lot of shares are mostly viral and are necessarily winners.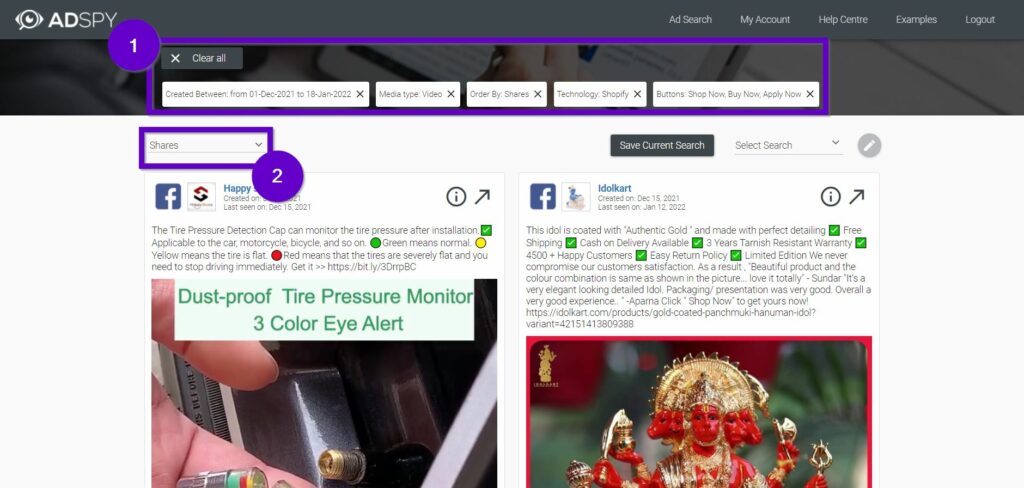 First, it must be said that the app has a complete database in terms of collecting Facebook or Instagram ads. One receives a good result when one knows the importance of his ad volume. Because the software has a large volume of general and e-commerce ads.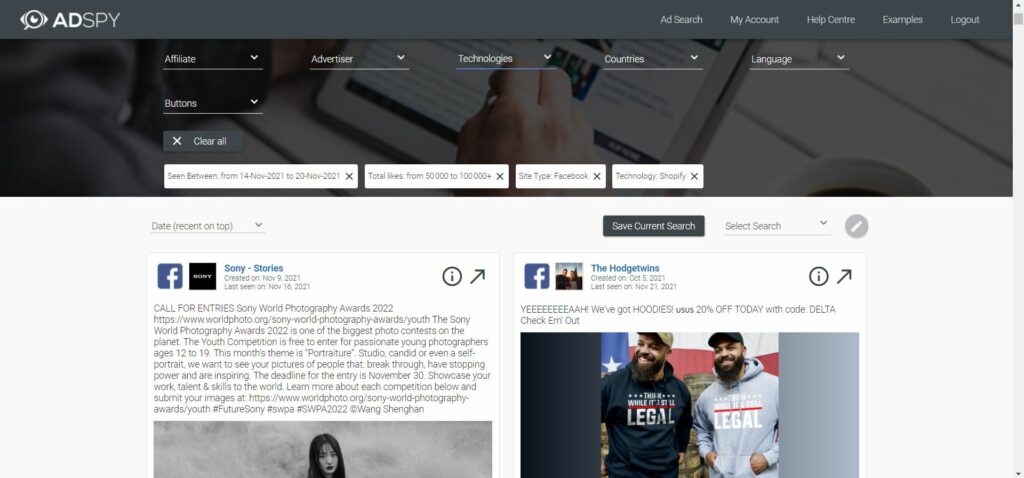 Next, AdSpy for Facebook ads has a wide range of relevant filters that allow you to be able to spy on social media ads for the purpose of collecting the best Dropshipping products.

Whether you are a beginner or a guru in Dropshipping or e-commerce, AdSpy Facebook is ideal to help you have good results.
However, even if AdSpy for Facebook ads has a complete database due to the relevance of the filters it has, one would also have to admit its shortcomings or negative aspects on other points that we need to address in the after.
Adspy Facebook : Its disadvantages
Adspy for Facebook is an app that is appreciated by many Dropshippers, e-merchants, but it is decried by others because of certain aspects of the spyware tool which does not favor everyone. This is the price aspect and the lack of certain features at the software level.
Lack of some features on the software
It may be rare to hear about the shortcomings of the software in terms of functionality, but it is obvious that the app has shortcomings.
Indeed, it cannot filter ads by number of reactions, nor by number of shares and comments. However, Dropispy has all of these features; which puts it above AdSpy in terms of functionality. If you want to know precisely what features both tools have, read this article focused on an in-depth comparative study of Adspy vs Dropispy (You can find the article in the adspy tool category of the blog).
Additionally, AdSpy for Facebook ads promotes sorting by affiliate networks. Suddenly, this one is a better solution for those who are looking for an affiliate business. But if you want to do Dropshipping, or more generally e-commerce, the Dropispy software will be more suitable.
We usually recognize the performance of a spy app from these features. So, considering this aspect of Facebook adspy tool, we would say that Dropispy is the ideal tool you need in Dropshipping.


This spy tool, despite the lack of certain features that we see in it, remains very expensive. Which does not favor any Dropshipper or e-merchant in their business. It costs $149 per month. Also, it does not have a free plan. Compared to the latter, Dropispy has a free plan and is less expensive for example. This is one of the reasons that lead many to subscribe much more nowadays to Dropispy.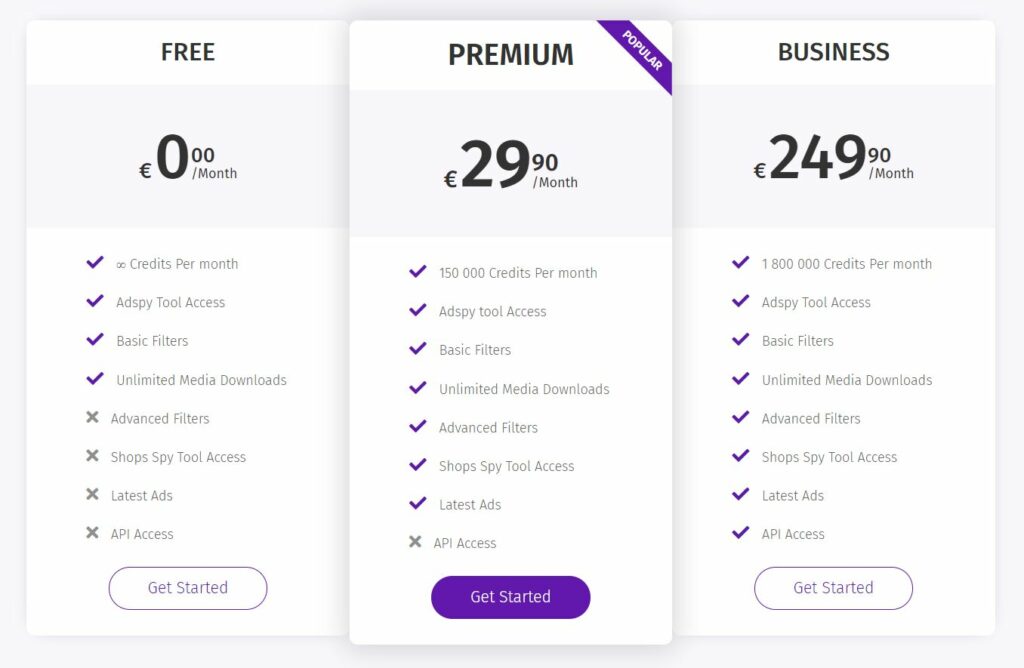 Moreover, although Dropispy is cheaper, it performs the same roles as the latter. If so, judge for yourself which one to choose, if indeed you are in Dropshipping to win and not to lose.
Dropispy's performance motivated even its creators; which led them to strengthen it so that it became an affordable and powerful Facebook adspy tool like AdSpy.
AdSpy Facebook with its various features is an app that helps Dropshippers and e-tailers quickly find their potential trending products on Facebook etc. However, it is limited due to some features which unfortunately it does not have.
But fortunately, next to AdSpy you have Dropispy which is complete in terms of functionality to provide you with all the information and all the advantages in real time in your search for winning Dropshipping products.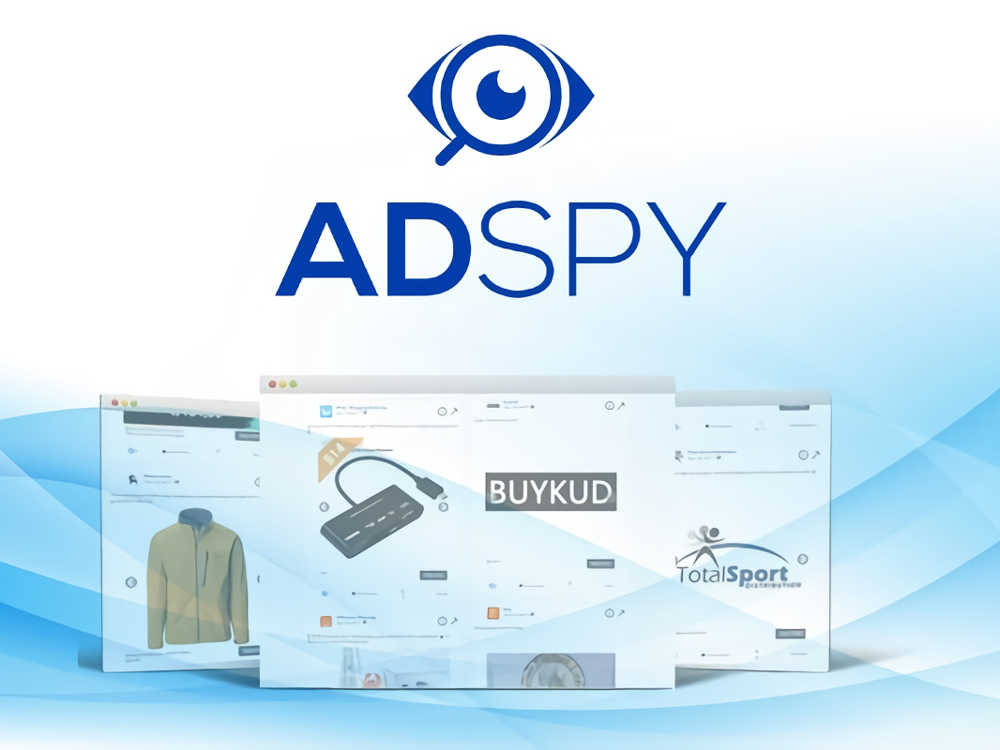 The world of Dropshipping and e-commerce nowadays requires that we master how to use spy tools in order to avoid going around in circles...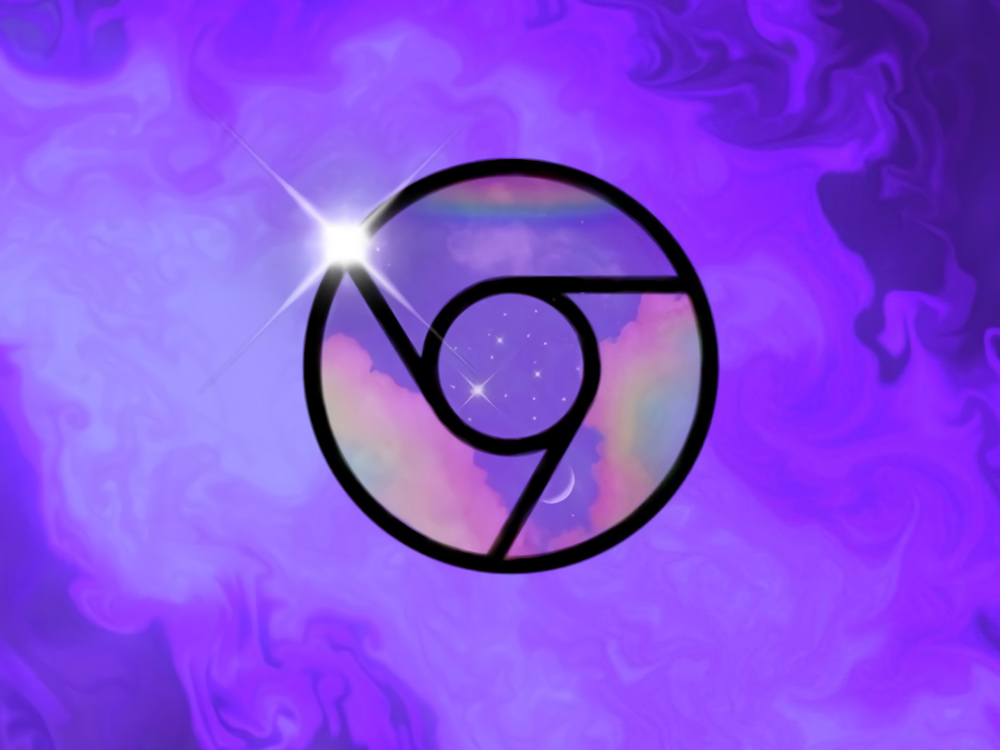 Some Facebook advertising apps such as "spy tools" have their own extensions for chrome which allow, for example, Dropshippers and e-merchants to find the...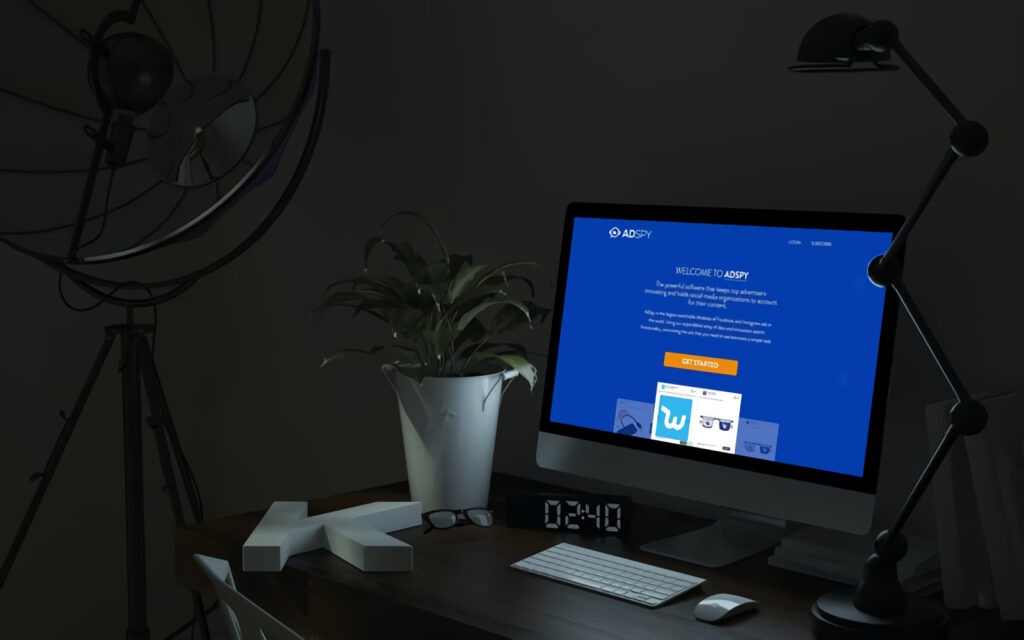 The world of e-commerce in general relies on acquiring real market information and then putting it to good use. Indeed, any Dropshipper or e-merchant...