The world of e-commerce in general relies on acquiring real market information and then putting it to good use. Indeed, any Dropshipper or e-merchant who wishes to hold the monopoly of the market must turn to solutions like AdSpy. To do this, and before signing up for a $150 subscription, I encourage you to read our adspy review to the end.
It is perhaps with this in mind that you are reading this article in order to get our review on AdSpy to make your choice accordingly.
We will discuss in the following lines what this spy tool is, its advantages and disadvantages, then our adspy review on the tool. And if you want to know more about the software, we invite you to read our article on the AdSpy app.
What is the AdSpy software used for ?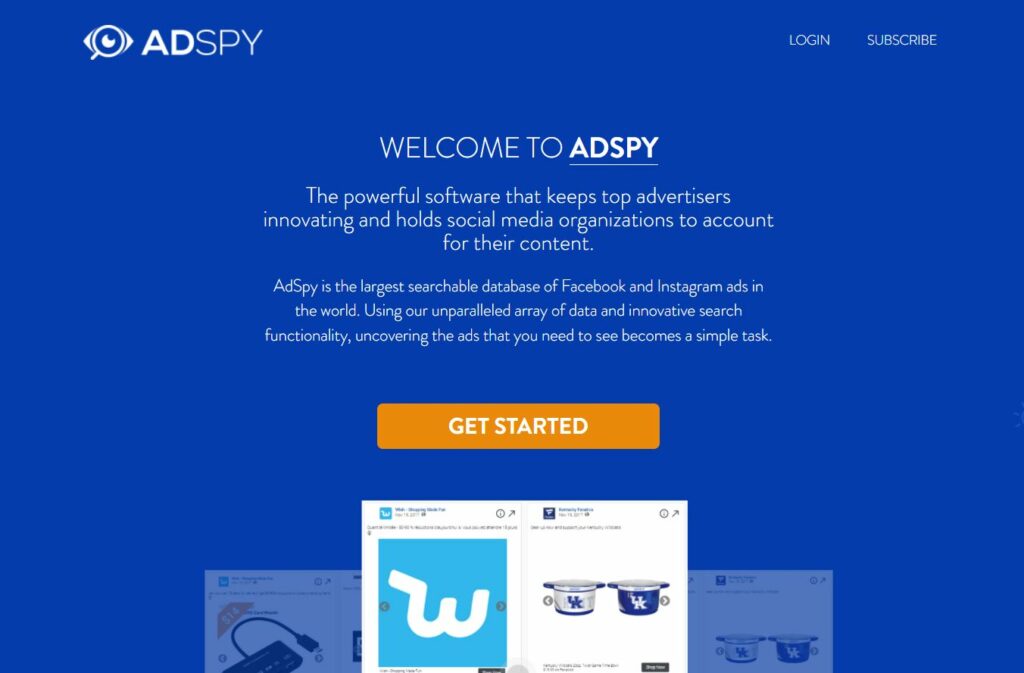 The AdSpy app is one of the most powerful spy tools on the Drpshipping and e-commerce market. Before discussing what this spy tool is for, let us first discuss the AdSpy definition.
The software is a spy tool. It has a powerful database that can be consulted to spy on Facebook ads. In this sense, it therefore allows advertisers to stay the course to innovate by using the ads of their competitors and thus to spy on what works for them in order to reproduce it for them.
Now, what are the advantages you can have by using AdSpy in your online activities?
First, the app is used to easily spy on the competition in order to find inspiration to effectively mount your own marketing strategies.
AdSpy allows you to succeed in Dropshipping thanks to two main factors:
General ad volume and e-commerce ad volume,
The variety of filters, then the sorting of ads.
When you use this tool, you are guaranteed to receive the best trending products in Dropshipping in real time through the use of its filters. Because it spies on social networks to collect ads that you will use to organize yourself better. It therefore has a large volume of accessible ads in its database.
In short, compared to the advantages of the tool, we will say in a collected way that AdSpy:
Spy on the best ads and innovative potentials,
Allows you to easily and quickly find winning products,
Allows you to have information on your competitors, in the sense that you have the possibility of accessing their ads, then knowing the niches on which they are positioned.
Moreover, to take advantage of the advantages we have just mentioned, you must know how to handle the software effectively. On this, we invite you to read a detailed element on "how to use adspy?" (you will find the article at the bottom of the page).
So having this different information, you are sure to be able to stay one step ahead of your competitors in Dropshipping.
So, what adspy review can we make about this spy app regarding its features?
AdSpy Review: Our Honest Opinion of the App
First of all, it is a spy tool that has a very large and comprehensive database in terms of collecting or storing Facebook ads. We get a good point for this spy app when we know the importance of the volume of ads for this kind of tool.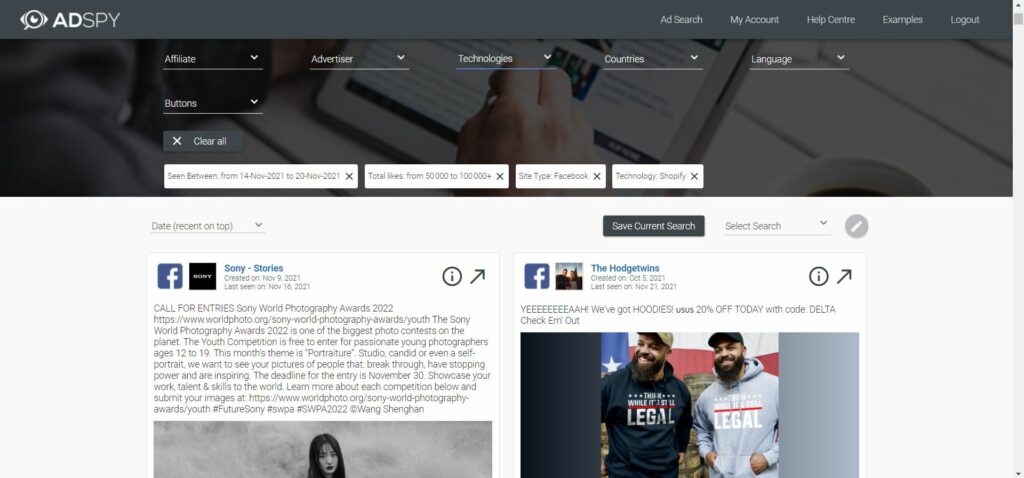 Next, regarding search filters. The tool has a wide range of relevant filters for you to spy on social media ads to find winning dropshipping products.

It is therefore clear that the AdSpy app is well placed to give you good results if you are in e-commerce or Dropshipping, or if you are a beginner.
If it has several advantages and proves its performance thanks to its complete database, then thanks to its relevant filters, it is nonetheless true that it also has its negative aspects.
AdSpy review: The Negatives of the Software
Although the AdSpy app helps many in Dropshipping, it is normal that we also discuss its negative points. Indeed, it must be said that the tool is very expensive: 149 dollars per month. Which does not favor all layers of the Dropshipping field.


If and only if AdSpy pricing could be lower like other spy apps such as Dropispy…, it would attract more people to subscribe to it. It is on this observation that Dropispy was imagined: Create a spy tool as powerful as this one with a much more affordable price!
This aspect of the tool's high price unlike Dropispy is best addressed in one of our benchmarking reviews. If you want to know how much Dropispy rivals AdSpy, I invite you to read our article AdSpy vs Dropispy (You can find the article in the adspy tool category of the blog) for a consequent choice.
Considering Dropispy pricing, we will say that Dropsipy is much cheaper and yet it has the same features as Adspy. Its ad volume is high, with comprehensive search filters.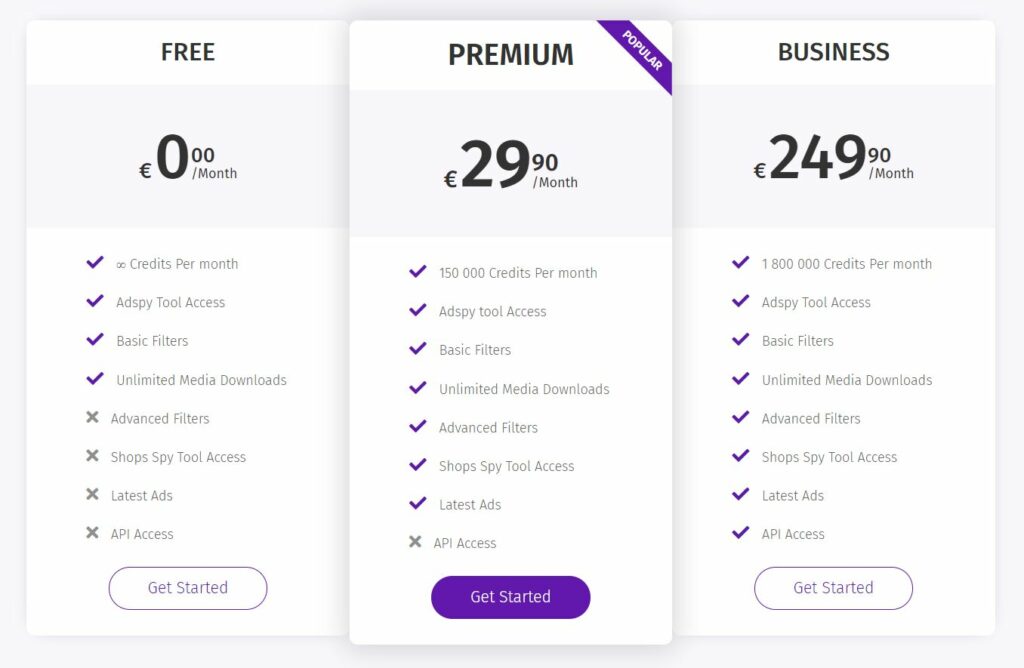 Also, Dropispy has other filters that it doesn't. Finally, AdSpy does not have Shops Spy tool that can allow you to spy on the best shops of your competitors. However, Dropispy has these filters by which it will allow you to easily do your research.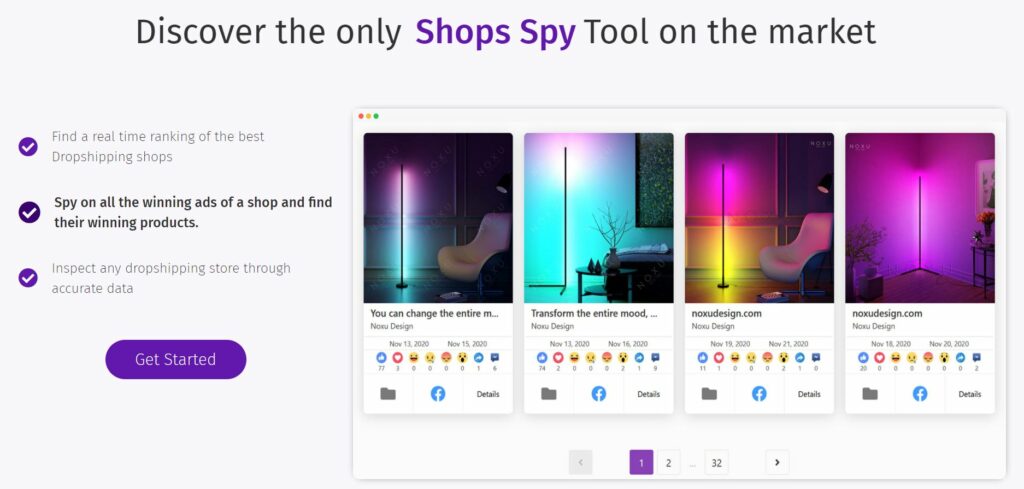 The AdSpy app is a reference in terms of spying on social media ads. Then, through its relevant filters, it allows you to collect the best trending ads that work on the Dropshipping market.
In addition, despite the advantages it has, it has shortcomings. It does not have a Shops Spy tool to be able to spy on the best shops, those of your competitors, in order to collect information on their marketing strategies. On the other hand, it is Dropispy which has it and which can give you this privilege.
Our AdSpy review reveals that it is good and efficient for the evolution of online business activities of any Dropshipper or e-merchant. However, AdSpy pricing is very expensive. So it is not favorable to everyone, although the tool is good in terms of features. Remember also that Dropispy, in addition to its cheaper price compared to that of AdSpy, does everything that the latter does.
We will be happy to read what you think of this AdSpy review in the comments!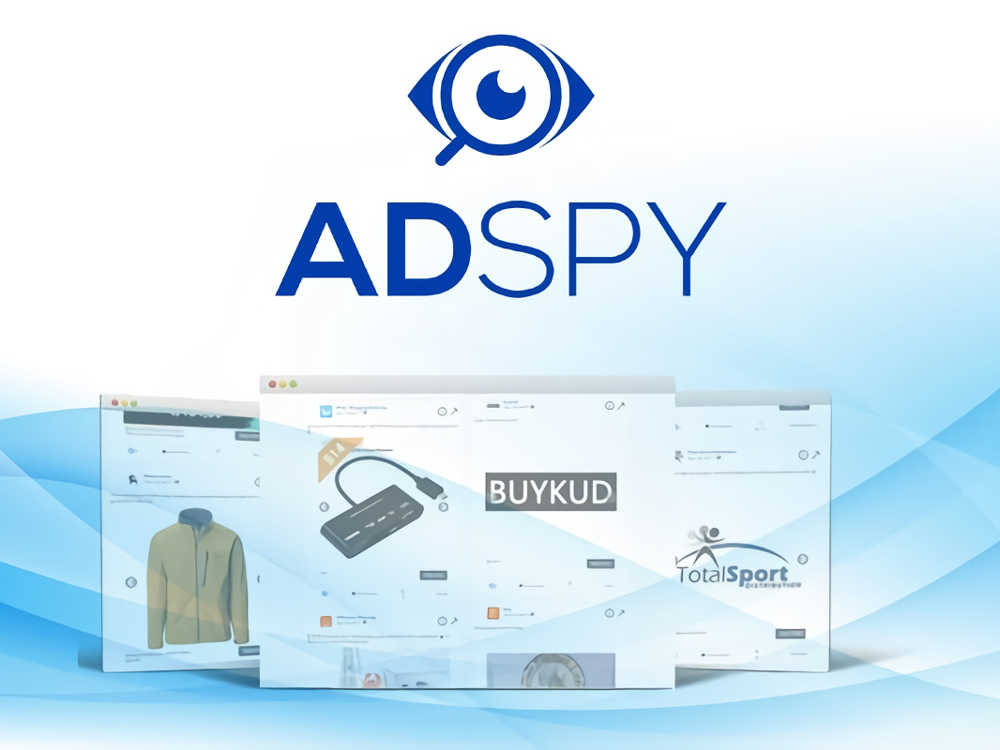 The world of Dropshipping and e-commerce nowadays requires that we master how to use spy tools in order to avoid going around in circles...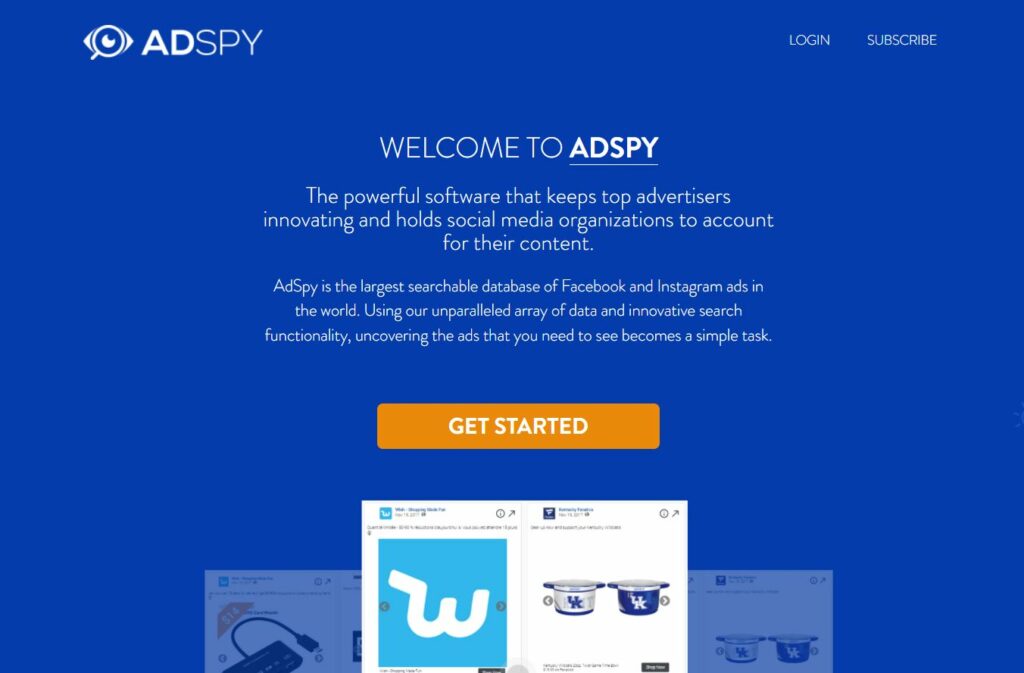 Several spy apps make it easier for advertisers to find the best performing ads in order to improve their advertising campaign strategies. Among these...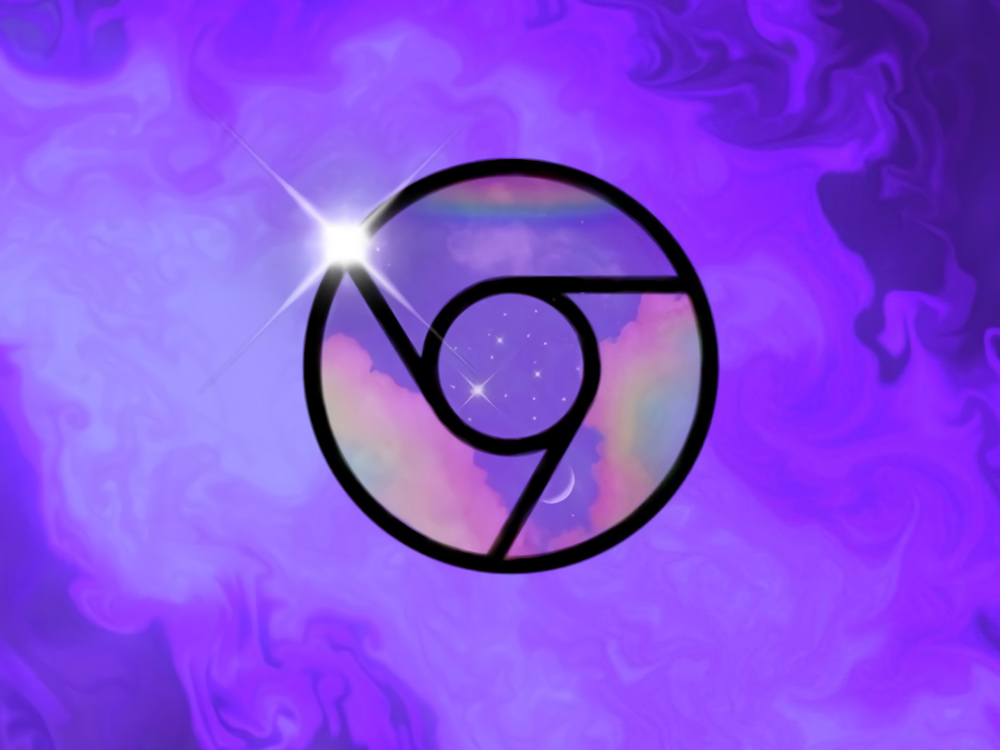 Some Facebook advertising apps such as "spy tools" have their own extensions for chrome which allow, for example, Dropshippers and e-merchants to find the...