In a world where e-commerce is king, dropshipping has emerged as an attractive business model for many entrepreneurs. Shopify, one of the leading e-commerce platforms, has made this business model much easier to achieve. So it's fair to ask, how to get started dropshipping on Shopify?
This article aims to guide you step-by-step on how to start dropshipping on Shopify, from creating your shop to promoting your business.
You'll also discover how to navigate financial challenges and collaborate with e-commerce giants like AliExpress, Amazon and Alibaba. It's time to take the first step in your dropshipping adventure on Shopify.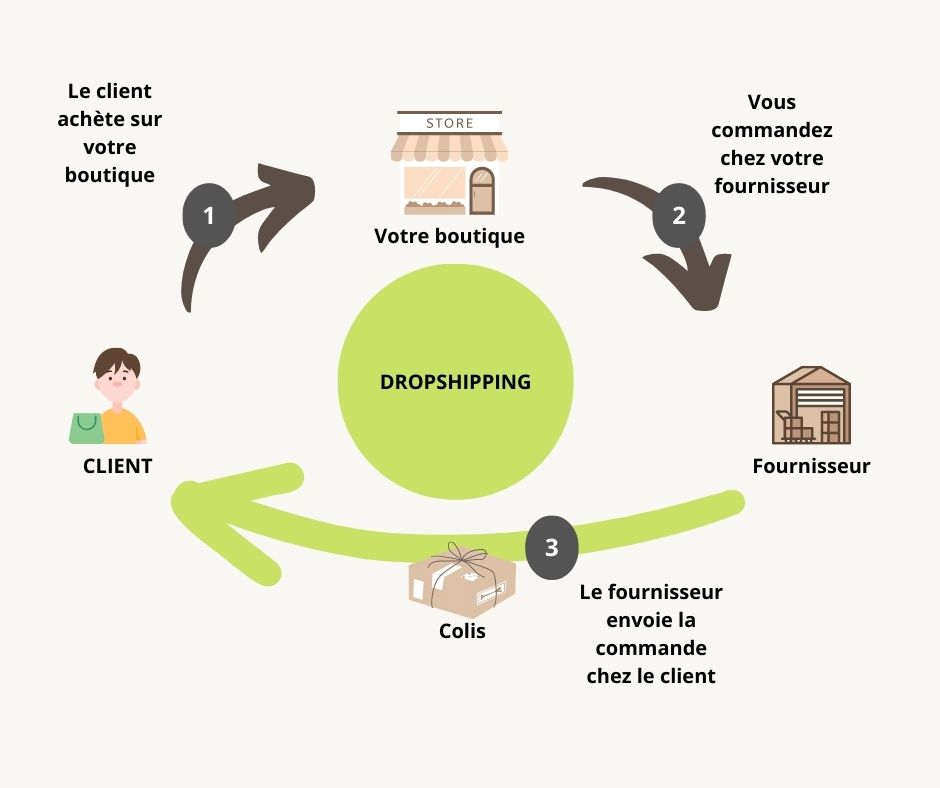 This allows an entrepreneur to sell products without having to maintain physical stock, by having the products shipped directly from the supplier to the customer.
Here is a summary of how to set up a dropshipping business:
Niche selection:

Identify a target market and the products you want to sell.

Search for suppliers:

Find reliable, quality suppliers who offer the products you have chosen.

Creating an online shop:

Use a platform like Shopify to create your own online shop.

Product listing:

Add your supplier's products to your shop with a profit margin

Marketing and sales:

Use digital marketing to attract customers and generate sales.

Order dispatch:

When a sale is made, place the order with the supplier who will dispatch it directly to your customer.
Shopify and dropshipping have a relationship that is beneficial for e-tailers. It allows them to launch an e-commerce business with minimal initial investment, while benefiting from Shopify's tools and features.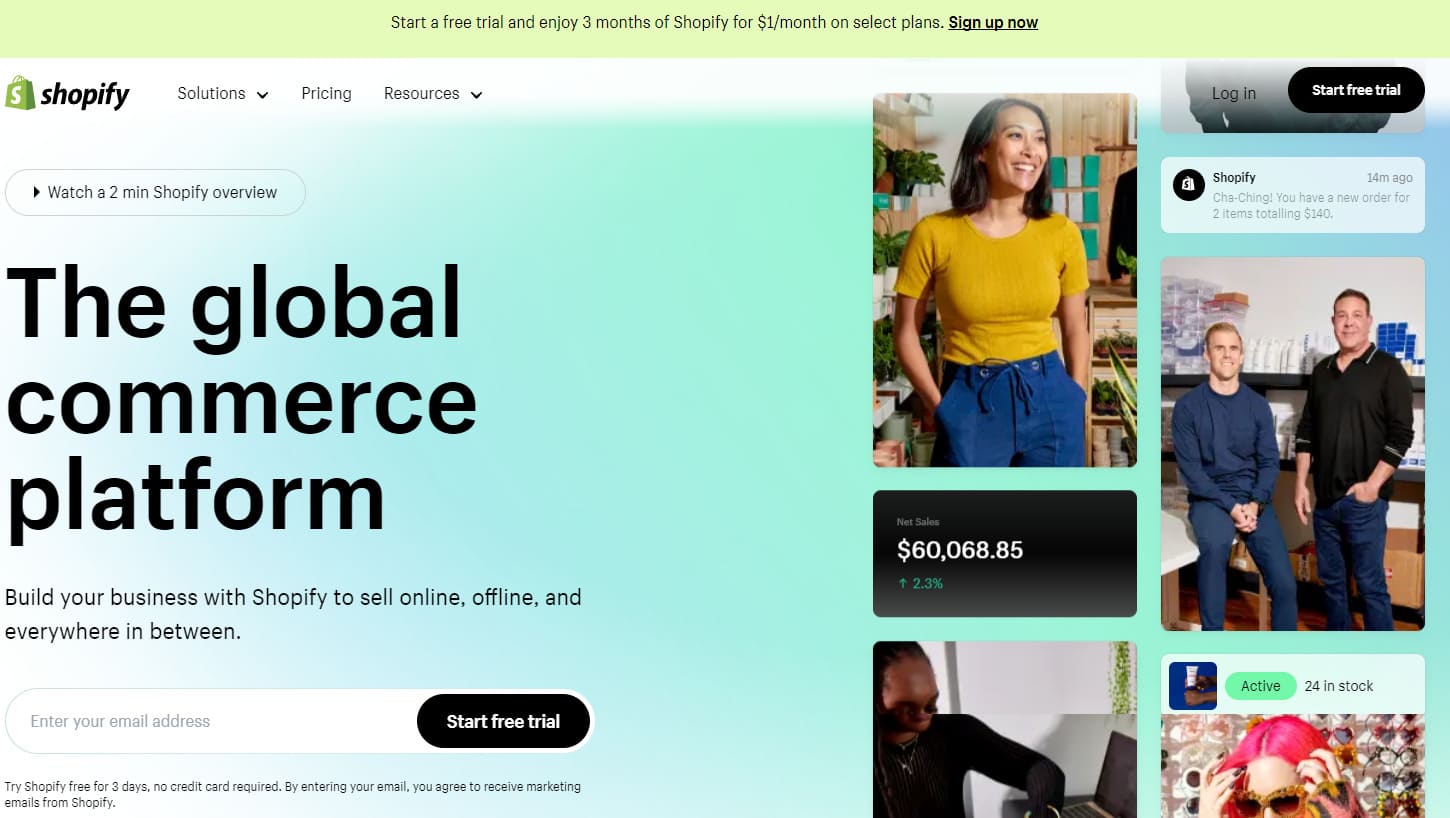 Shopify is an e-commerce platform that allows users to create their own online shops and sell products in a variety of categories. One of the keys to its popularity is its compatibility with the dropshipping business model.
To find out more about Shopify, be sure to read our full review of the platform.
Identifying Market Opportunities: An Essential Step Towards Dropshipping Success
Choosing the right niche or product can make the difference between the success and failure of your dropshipping business. To do this, you need to know how to identify market opportunities. Here's a step-by-step guide to help you get started:
Use market analysis tools :
Google Trends:

Google Trends is a great tool for analysing consumer interest in a product or niche over time. This helps you understand market trends and choose products that are in vogue.

Google Keyword Planner:

This tool gives you a precise idea of the demand for a product. It provides information on the search volume for a specific keyword, helping you to assess public interest and competition for a product.

Keeping an eye on your future competitors can help you decide what type of product or niche to choose. What's more, keeping an eye on your competitors is crucial in e-commerce. Fortunately, tools such as Dropispy make this task easier.
With Dropispy, you can :
Identify the most prolific Facebook ads in your niche using various filters:

number of likes, comments, shares, views, publication date, etc.

Access competitors' online shops directly from these ads.

This gives you an insight into their user experience, product presentation, ad copy and more.
Remember, the aim is not to copy, but to draw inspiration from and understand what works in your market niche. If you're looking for more advanced strategies for spying on your competitors, be sure to check out our essential tools for effectively spying on your competitors.
Start your
Winning Products Search

Now on Dropispy 🚀
Do you want to find the best winning products on social networks like Facebook? Try Dropispy, the most effective solution with the largest database of Facebook e-commerce ads
Social networks are a treasure trove of product inspiration. Platforms like Instagram, TikTok and Facebook are constantly introducing new products that go viral. By keeping an eye on trending videos and adverts, you can discover the most popular and best-selling products.
Now that you're armed with a solid product idea, it's time to take the next crucial step in your dropshipping journey: creating your online shop. The ideal platform for this? Shopify, hands down.
How to make a dropshipping website with Shopify?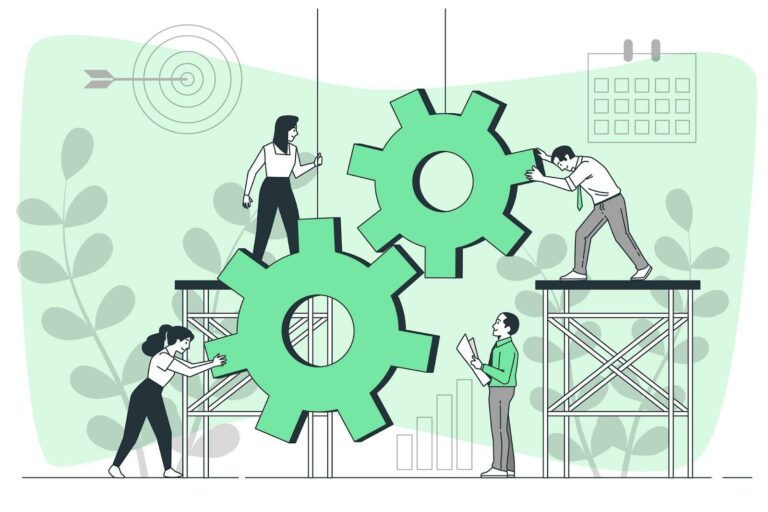 The first step to starting dropshipping on Shopify is to have your own shop on Shopify. Creating a dropshipping website on Shopify is a simple and straightforward process, which we'll break down into the following steps:
The domain name is the first thing your future customer will see in your shop's URL. A domain ending in ".fr" or ".com" will inspire more confidence in your prospects.
Opt for a name that sounds more like a brand than a product. During your tests, you will often have to change products that are not necessarily in the same niche.
However, if your dropshipping shop focuses on a single product or a single type of product, your domain name could be a keyword (example: cartablecoton.com).
Selecting and customising your theme
Shopify offers a variety of free and paid themes that you can use for your shop. Once you've selected a theme, you can customise it to suit your brand and products.
Choosing and installing applications
Aside from Shopify's super comprehensive themes, the e-commerce platform's strength lies in its huge library of applications. These allow you to add extra functionality to your shop, such as bundles, upsells, popup notifications, email marketing and so on.
Above all, they will enable you to improve the management of your shop and make it easier to synchronise with other platforms such as AliExpress for importing your products.
There are thousands of apps out there and we've compiled the essential ones for you in our compilation of the best Shopify apps.
You can add products to your shop manually or by using a dropshipping app like Oberlo. When adding products, make sure you include detailed, attractive product descriptions and high-quality images.
Setting up payment and delivery systems
Shopify offers a variety of payment options you can use, including Shopify Payments, Stripe, 2Checkout, PayPal and many others. You'll also need to set up your delivery options.
Once you've completed these steps, your Shopify shop is ready to go live. Remember that creating a successful dropshipping website requires time and effort to optimise product pages, improve the user experience and test different strategies.
NB: It's also crucial to choose the right domain name, define your policies (returns, refunds, delivery, etc.) and install dropshipping applications such as Oberlo or Spocket. These applications will help you import products from suppliers and add them to your shop.
Once you've set up your Shopify shop, the next step is to find a reliable, quality dropshipping supplier.
Where to find suppliers for dropshipping on Shopify?
When it comes to dropshipping, choosing the right supplier platform is crucial to the success of your business. Platforms such as Alibaba, AliExpress and Amazon stand out as leaders in this field.
Alibaba

, based in China, is the world's largest B2B marketplace and is renowned for its low-priced wholesale products, making it an ideal choice for dropshippers.

Its subsidiary,

AliExpress

, also offers a vast catalogue of products, but with the added advantage of not requiring minimum order quantities.

Amazon

, on the other hand, is a familiar platform for many consumers and offers a 'Fulfillment by Amazon' (FBA) feature that can take care of shipping for you.
Each of these platforms has its own advantages and peculiarities, which means that the choice will depend on your specific needs as a dropshipper.
Let's take a look at how you can use these marketplaces to source and promote your dropshipped products on Shopify.
How do I dropship on Shopify with AliExpress?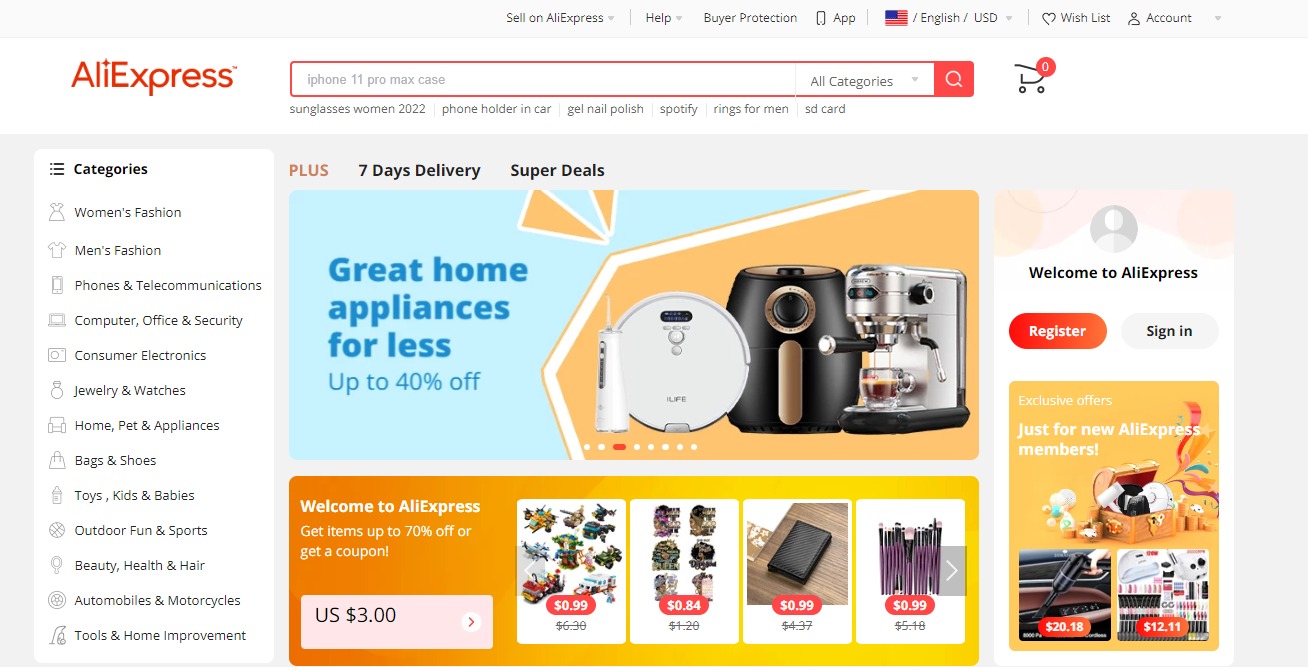 Dropshipping on Shopify with AliExpress is a popular strategy because of the wide range of products available on AliExpress. In a nutshell, you source products for your Shopify shop from AliExpress catalogues. You then synchronise the orders on your shop so that the AliExpress suppliers take care of all the shipping.
To facilitate this process, using dedicated applications such as Oberlo, Dsers, CJ Dropshipping and others can be extremely useful.
Here's how you can do it:
Installing a dedicated application
Install a dedicated app that syncs with Shopify and AliExpress. These apps make it easy to import products from AliExpress directly into your Shopify shop.
Here's a detailed guide to help you add CJDropshipping to Shopify.
Search for the products you want to sell on AliExpress and import them into your Shopify shop using your chosen app.
Configure product details
Once the products have been imported, you can configure the details, such as price, product description and images.
Once an order has been placed, you can process it via the dedicated application. The product will then be shipped directly from AliExpress to the customer.
The key to dropshipping with AliExpress is to choose reliable suppliers and quality products. For a more in-depth exploration of how to dropship on Shopify with AliExpress, check out our detailed guide on how to dropship on Shopify with AliExpress.
How to dropship on Amazon with Shopify?
As with AliExpress, you can find the products you want to sell on your store from Amazon. However, to take advantage of Amazon's reputation, you can use the market place as an additional sales channel for your Shopify store.
Dropshipping on Amazon with Shopify is a lucrative strategy that can amplify your visibility and reach a wider audience.
Here's how to sync your Shopify store to Amazon in three main steps to sell your Shopify products on the platform:
Creating a professional seller account on Amazon
The first step is to create a professional seller account on Amazon. This type of account requires detailed information about your business, as well as a $39.99 monthly subscription.
Add a sales channel for Amazon on Shopify

The second step involves adding a dedicated Amazon sales channel to your Shopify store. To do this:
Access your Shopify account
Click on "Sales channels
Search for "Amazon"
Then install the "Amazon by Codisto" application.
This application will allow you to add and manage your products on Amazon directly from Shopify.
Synchronizing products from Shopify to Amazon
The final step is to synchronize your Shopify products with Amazon. During the initial installation of the Amazon by Codisto application, you will be prompted to log in to your Amazon seller account. After logging in, you'll be able to import your Shopify products into your Amazon catalog.
As you'll have gathered, the above is just a brief overview of the possibilities of dropshipping on Amazon with Shopify. For a more in-depth exploration, we highly recommend our complete guide on how to dropship on Amazon.

How to dropship on Shopify with Alibaba?

Dropshipping with Alibaba on Shopify is a business strategy that enables entrepreneurs to extend their reach to the global market. It's one of several answers to the question "how to start dropshipping on Shopify?".
Here's an overview of the three-step process, which is simple, easy to implement and potentially lucrative:
The first step is to build your Shopify store. Make sure your store is intuitive and reflects your brand. When writing your product descriptions, make sure the text is compelling, informative and straightforward.
Connect Alibaba to Shopify
Next, you'll need to connect Alibaba.com to Shopify in order to import your products. To do this:
Open the settings on Shopify

Go to "Applications

Install "Dropshipping by Alibaba Official" or another dropshipping application that accepts Alibaba.
You can then add products to your Shopify storefront..
Find the best suppliers on Alibaba
Once your store is up and running, it's essential to select the right suppliers on Alibaba to ensure the quality of your products. To achieve this, use the search filters, carefully read reviews left by other buyers and don't hesitate to negotiate prices.
Alibaba also offers commercial insurance to secure your transactions, so it's advisable to maintain all transactions on the platform.
This is just a quick overview of dropshipping with Alibaba on Shopify. For more information, please see our detailed guide on How to dropship on Shopify with Alibabac.
Promoting and managing a dropshipping store on Shopify
How to set up a dropshipping business with shopify? Building a successful business goes beyond simply creating an online store. Now that you've built your storefront and sourced your products from your suppliers, you now need to promote your store and manage your customer base.  
Once you've created your store, it's time to get the word out about it. You can use a variety of digital marketing strategies, such as :
Search engine optimization (SEO)

Content marketing (Facebook posts, etc.)

Paid advertising (Google Ads, Facebook Ads, TikTok Ads, etc.)

E-mail marketing

Social networks (TikTok, Youtube Shorts, Instagram, etc.)
If you'd like to find out how to attract traffic to your store, take a look at our guide to promoting your dropshipping store.
Customer service and after-sales
Excellent customer service can make the difference between a thriving business and a struggling one. Make sure you answer customers' questions promptly, resolve problems efficiently and offer a clear and fair returns policy.
How much does it cost to start dropshipping on Shopify?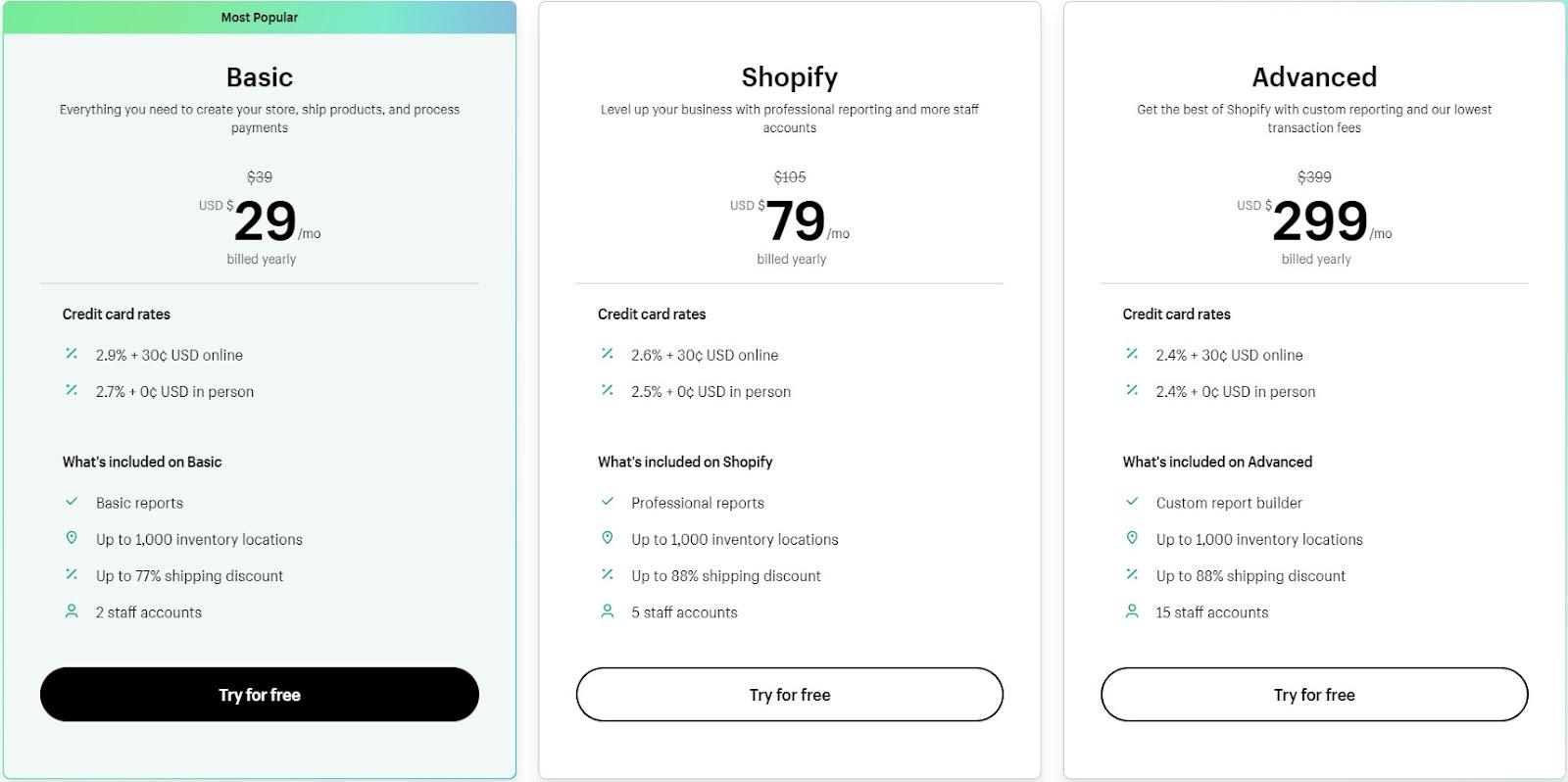 How expensive is it to start dropshipping on Shopify? The cost of getting started can vary, but includes several aspects, a few associated costs must be considered.
Shopify subscription fees
Shopify offers three plans: Basic Shopify ($29/month), Shopify ($79/month) and Advanced Shopify ($299/month). For beginners, the Basic plan is generally sufficient.
However, thanks to our partnership with Shopify, you can take advantage of the platform for 90 days for just $1.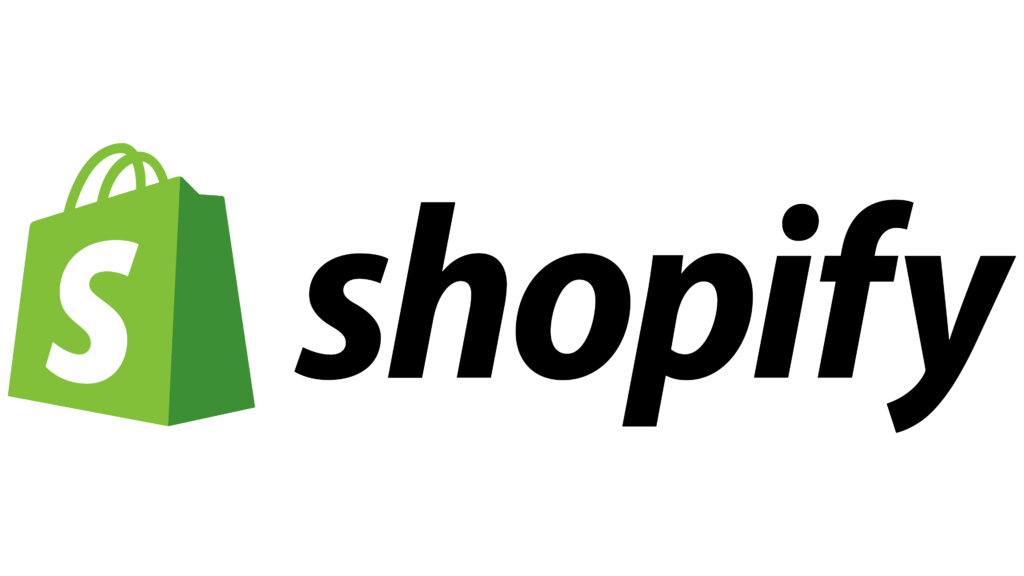 Create your Shopify store for only $1 during 90 days
Some applications for managing dropshipping or optimizing your store may involve additional fees. For example, Oberlo has a free plan with basic functionality, but its paid plans offer more features and start at 29.90 /month.
Advertising and marketing
Advertising costs may vary according to your budget and marketing strategies.
Such as the domain name, which costs around $14 per year on Shopify, and other possible expenses such as logo, graphic design, etc.
These costs vary according to the specifics of each business. For a more in-depth analysis of how much it costs to start dropshipping on Shopify, read our dedicated article.
How to dropship on Shopify with no money?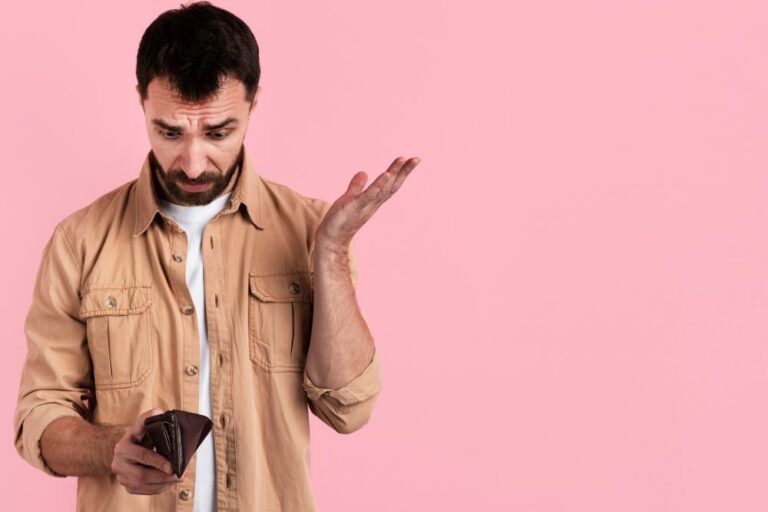 When it comes to the question of how to start dropshipping on Shopify, the question of budget required is a recurring one. Starting dropshipping on Shopify with no money may seem difficult, but it's possible with a creative and strategic approach. Here are a few tips:
Use Shopify's free trial plan:

a 3-day free trial is offered by the platform. And, thanks to our partnership with Shopify,

take advantage of the platform for 90 days for just $1

.
This gives you enough time to set up your store and start selling before you have to pay for a subscription.
Organic marketing:

Paid advertising can be expensive. Instead, you can use organic marketing methods, such as

search engine optimization (SEO), blogging, and content marketing on social media.
Collaborate with influencers and your customers:

Some influencers and customers may be willing to promote your products in exchange for a commission on sales. You can set up an affiliate program.
So, yes, it is possible to start a dropshipping business on Shopify with no money, we show you more in our detailed guide.
How to start dropshipping on Shopify - Conclusion
Dropshipping on Shopify offers an accessible and flexible way to get started in e-commerce. Whether you plan to use AliExpress, Amazon, Alibaba or other providers, the possibilities are endless.
While there's a lot to learn and implement, the key to success lies in thorough research, strategic planning, exceptional customer service and constant adaptation to trends and customer feedback. Now you know how to start dropshipping on Shopify.
Our in-depth article series offers you a complete guide to starting your dropshipping adventure on Shopify, from creating your store to working with different suppliers. So, are you ready to start your dropshipping business on Shopify? Get started today!
How much does it cost to start dropshipping on Shopify?
Startup costs include Shopify subscription, apps, advertising and more. See our detailed article for a full breakdown.
How do I create a dropshipping site on Shopify?
You can create a store by selecting a theme, adding products and configuring payment systems. More details in our complete guide.
Is it possible to dropship on Shopify without money?
Yes, it's possible by using Shopify's free trial, focusing on organic marketing and collaborating with influencers.
How to dropship with shopify via AliExpress?
You can use the Oberlo app to easily import products from AliExpress into your Shopify store and process orders.
Is it possible to dropship on Amazon with Shopify?
Yes, by adding Amazon as a sales channel in Shopify, you can list your products on Amazon and process orders via Shopify.