In the world of online sales, the clothing niche occupies the very first place. The products of this niche are the most sold in the market.
The dropshipping system has completely revolutionized this niche because you can have your online sales store without spending astronomical sums on setting up a warehouse or the means of delivery.
Like all other niches, the textile niche also has its particularities that you should know before you start. Discover here all the other profitable niches in dropshipping.
In this article, we will see the different aspects necessary to take into account to start dropshipping clothes.
What is clothing dropshipping?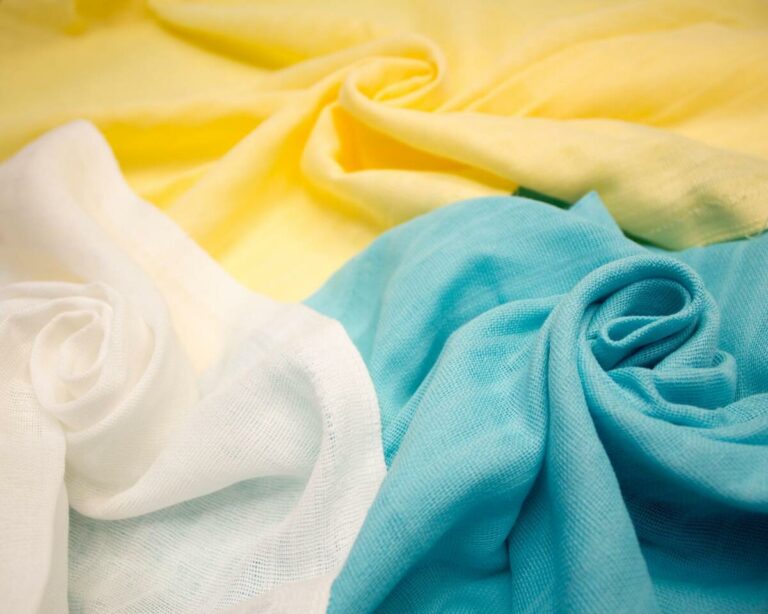 Dropshipping itself is a business model that consists of selling without having stock. It is a business model that is recognized for its profitability, but also for its simplicity of implementation.
You can start your dropshipping business with small capital (less than €5,000). All you have to do is find a winning product and start selling it on an online store (Shopify, Woocommerce) that you can create with just a few clicks. Once you receive orders in your store, you pass them on to your supplier who will deliver them to customers.
For the clothing niche, the process is almost the same. You will find a supplier who produces the types of clothing you want to resell in your store.
Here are the 5 steps to follow to start dropshipping clothes successfully.
Build your brand to start dropshipping clothes
Finding the supplier to start dropshipping clothes
Creation of the store
Implement the marketing plan
Pro-tips to dropshipping clothes successfully
Build your brand to start dropshipping clothes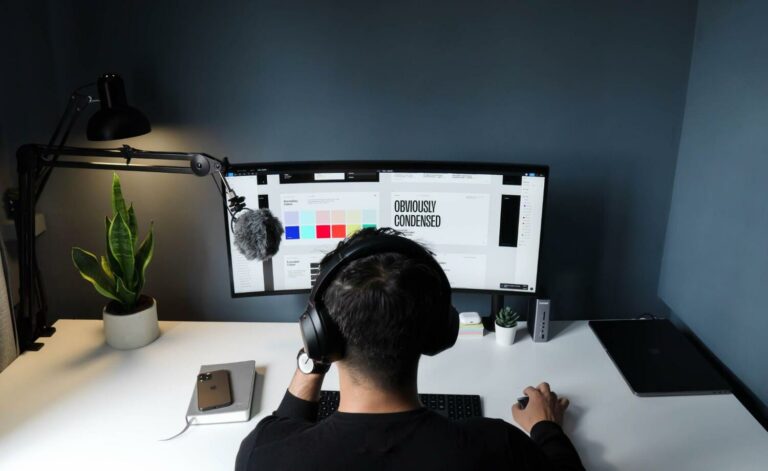 The brand is the set of elements that make it possible to highlight a company in relation to its competitors. It's not just about the logo. Rather, it is the collection of all the other elements that define the company.
It can be the product, colors, slogan, logo, typography…
In other dropshipping niches, it is possible to create a store and sell unbranded products that consumers will pay for without thinking. This is not necessarily the case for the clothing niche.
First of all, you should know that for clothes, consumers buy the brand and not the product. This is what makes the strength of the big brands.
Indeed, no one will buy clothes from an unbranded clothing store. Even if your products are of very good quality, prospects will always prefer competitors who offer the same product with a mystery around their brand.
Here are the main steps in creating a brand.
Identifying the customer and their needs
Identifying the customer and their needs is the very first step in setting up a profitable dropshipping business. We talk about the buyer persona.
The clothing niche is large enough to be subdivided into smaller categories. You can decide to focus only on men's, women's, teen's, or baby's clothing.
Whatever product category you want to sell, you will be able to make sales if you succeed in your positioning. This is why you must successfully identify your typical customer and their needs.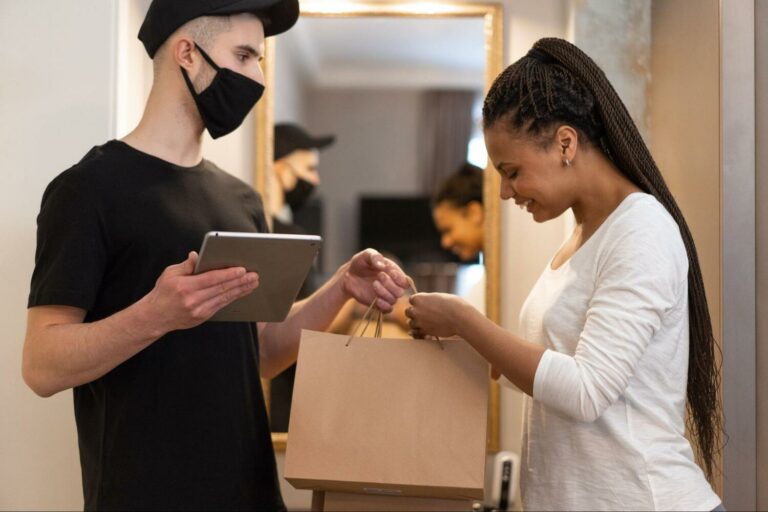 There are several ways to find the needs of your prospects. The best that I recommend that will allow you to identify the needs of your prospects very quickly is competitive intelligence.
This is just to spy on market competitors who sell the products you want to sell and find out about their customer complaints. For example, there may be complaints about the weight of the clothes or the fragility of the fabric that does not hold up during washing.
The advantage of going directly to see competitors and that you are certain that these are products that are already selling and that you will only have to improve them to attract more customers.
To do this, you can go to platforms such as Amazon, AliExpress, or eBay and search for reviews relating to the product of your choice. You can also use Dropispy which will allow you to directly identify dropshipping shops that already sell the product you want to resell on the shop.
The tool offers you a ranking of the best dropshipping shops in a given niche. All you have to do is go to these shops and then research the pains of the customers who use their products.
Do not hesitate to communicate around you to collect information on what your loved ones would like to have in terms of quality of clothing. All this will allow you to identify needs that you can fill.
Now that you have identified the customers and their needs, you now need to analyze your competitors to identify their strengths and weaknesses.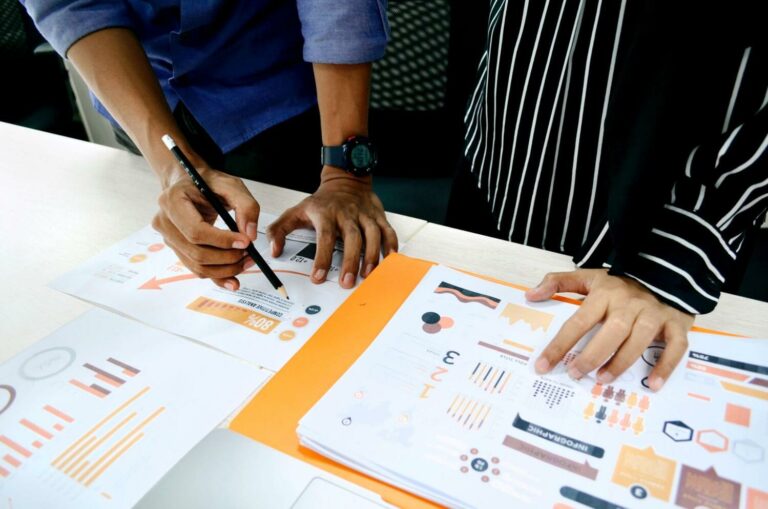 The competitive analysis consists of identifying all direct and indirect competitors in order to analyze their particularities. In dropshipping, it is quite difficult to identify all the competitors, because there are thousands of sites selling the same product online.
This is why we are going to focus only on the Top of the best in the field. You can use Dropispy to have a ranking of the best dropshipping shops that sell products from a given category.
For each store, analyze the marketing strategies and approaches they use to promote their products. There are online forms that allow you to collect all this data in a table for easy reading later.
The objective here is to have enough information on what is already working on the market, and above all to have an idea of ​​the products not to be sold.
The next step will be to create your graphic identity to start dropshipping clothes.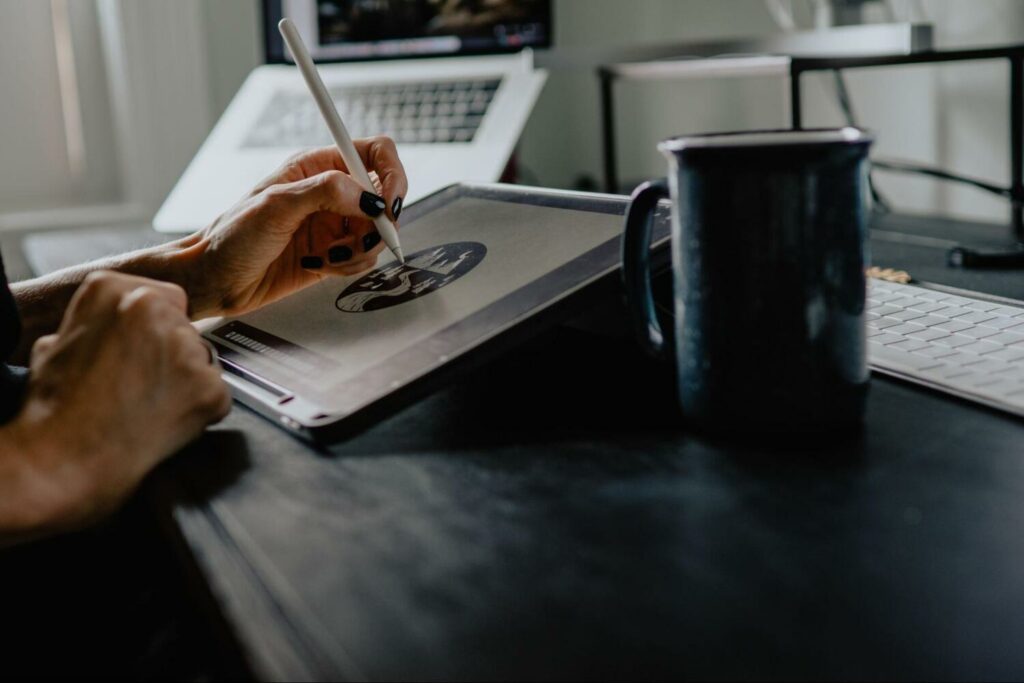 The graphic identity of a company represents the identity document of the latter. It allows you to recognize a company without even seeing its product. These are the logo, colors, typography, and all other visual elements related to the brand.
The constitution of your visual identity is a very important step, and you necessarily need a professional who will be able to associate a good visual identity with your brand in creation.
You can find them directly on Freelance platforms like 5euros, Fiverr or Upwork.
Make sure you have a qualitative rendering because it is this visual identity that will be used on your products and your website.

In general, products in the textile niche are mostly products that follow a specific trend.
You must therefore identify the trend, the moments of peaks and declines of the product you want to sell. This will allow you to identify the periods when you should focus the least effort on your marketing.
In addition, you will know when to launch your store to take advantage of the trend. There is no point in launching a shop selling sweaters in the middle of summer. You will have enough trouble selling even if you have the best product with the best marketing arguments.
Use Google Trends to know the trend of a product.
Finding the supplier to start dropshipping clothes
The search for a supplier is quite tricky in the dropshipping of textiles. You need to find reliable suppliers who will agree to put your visual identity on the products.
You can find it on AliExpress. The difficulty is that the majority of suppliers require a minimum quota of orders before agreeing to manufacture products under your brand. However, you can always negotiate this quota according to your budget.
Opt for a supplier whose customer satisfaction score is more significant than 4.3 and who already has seniority on the platform.
In addition, it is always better to start by testing neutral products without a particular brand in your store. The results of the testing will allow you to make the best decisions for the evolution of your brand.
Dropshipping Clothing - Creation of the store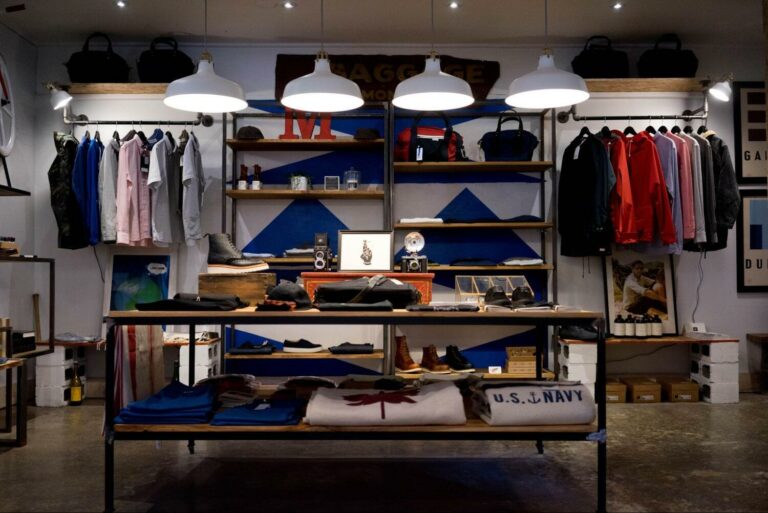 For a physical business, entrepreneurs invest enough money in their sales shops to have the best presentation possible. The principle is also the same for the online sales business, especially for the dropshipping of clothes.
Your store should feel quality and showcase your products in the best possible way. Indeed, even if dropshipping shops are created more and more easily today thanks to manufacturers like Shopify and Woocommerce, it is still important to put the necessary means into them to have a very good result.
Do not hesitate to call on professionals in the creation of online stores. You will spend a few hundred euros, but I can assure you that it is definitely worth it.
You will also need a Copywriter who knows how to use the right words on your sales pages. In addition, do not neglect the optimization of your site (SEO). Apart from paid advertising, SEO optimization of your website will allow you to have qualified traffic on your website for free.
In reality, to find products to buy on the Internet, users search for terms related to their needs on search engines. These terms represent keywords and the results that search engines show depend on these keywords.
Therefore, the better your site will be optimized for given keywords, the better it will be referenced and ranked in search engines. Therefore, you will get more traffic to your site. Also, remember that optimizing a website requires enough work and is a long-term investment.
Implement the marketing plan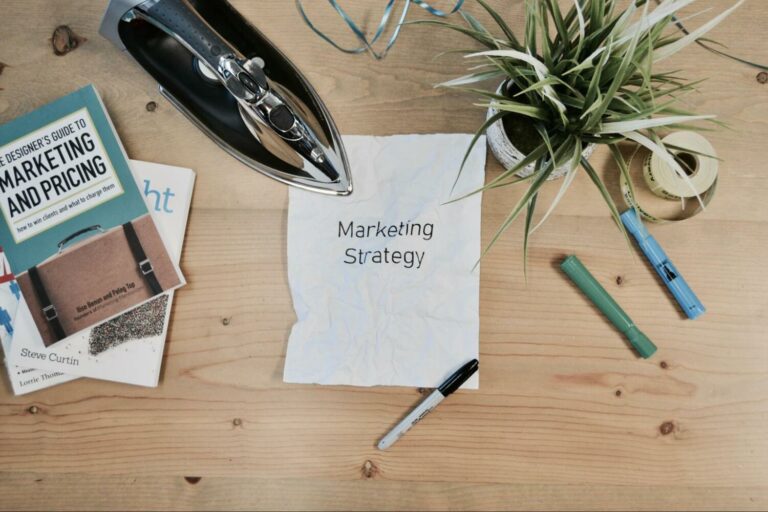 The marketing plan includes all the methods and means that you will use to make your product known to your audience. It can be paid advertising on social networks or search engines (Ads), email marketing, influence marketing (influencers), or acquisition by free natural traffic (SEO).
You just need to find the marketing medium that matches your dropshipping clothes business. This requires good market research. Market research will allow you to identify your audience and know their areas of interest.
If your audience is more likely to check emails, then email marketing is your best alternative. On the other hand, if your audience is relatively younger and frequents more influencers on social networks, influence marketing is what you need.
On the other hand, generally in the textile niche, dropshippers prefer to promote their product through influencer marketing. Indeed, this marketing strategy is very suitable for this niche, because influencers will be able to wear your products and show their audience how impeccable quality.
This encourages more purchase than simple photos found on a website. However, influencer marketing is quite expensive and requires quite a lot of experience. The risk of losing all your capital is higher.
It is not uncommon to come across influencers who have several million subscribers, but who are not profitable. The choice of influencer is therefore a very important step in the implementation of influence marketing.
Fortunately, there are tools that allow you to have qualitative data on influencers to make the best choice. Minea is one of those tools that collect information about the audience, profitability, and performance of the latest product placements made by an influencer.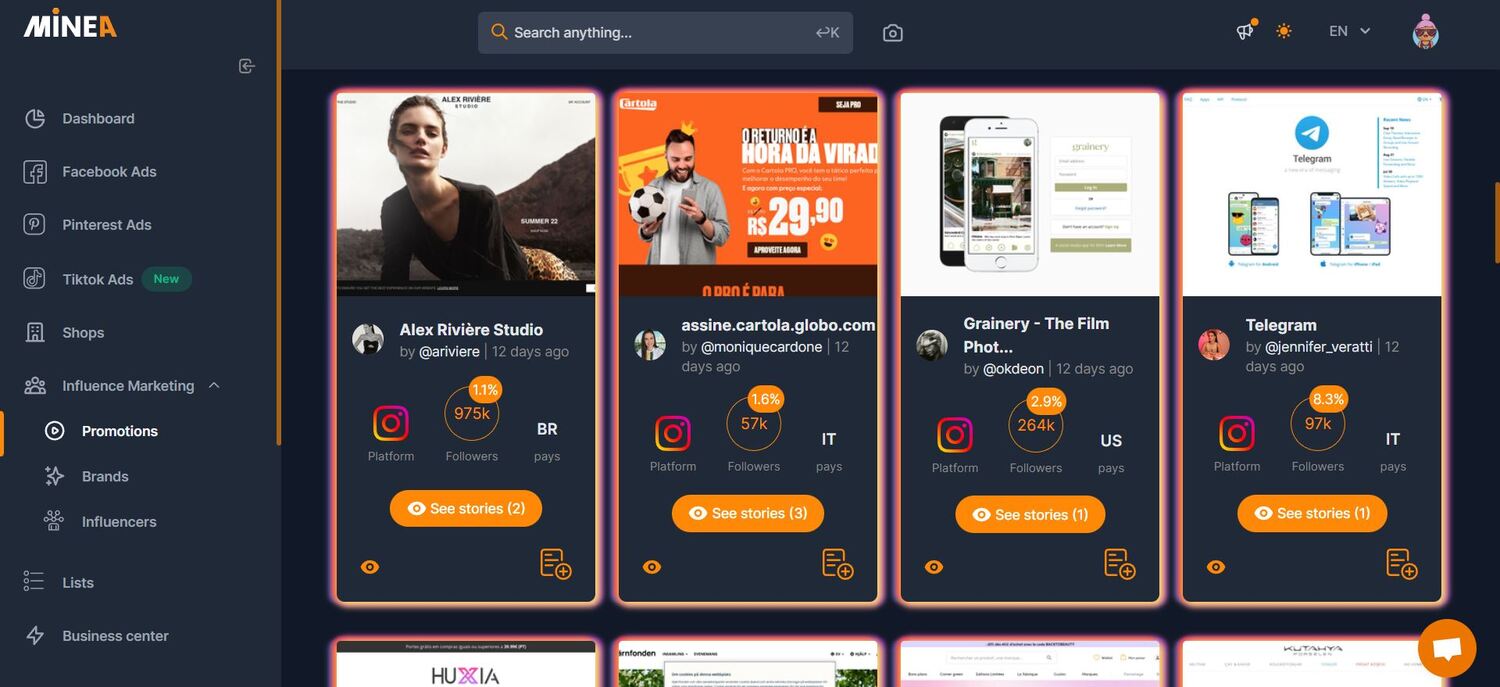 By using this tool, you increase your chances of easily finding influencers that you can monetize.
Once you define your marketing strategy, you can start executing it by starting with a small budget. Above all, do not put all your marketing budget into your first advertising campaigns.
Experiment first and gradually increase your marketing budget based on your results.
Pro-tips to dropshipping clothes successfully
Here are some tips you can use to stand out from the competition in your textile dropshipping business.
The problem of clothing size is very common in the dropshipping of clothes. In reality, ratings differ from one region to another. So take the time to learn about the sizes used in the market in which you want to sell your products.
This way, you will avoid a lot of negative feedback from your customers.
Have a very active customer service
The quality of your customer service is one of the parameters that will make you stand out from your competitors. You must have an active and available customer service department to respond to your customers at any time.
Indeed, when you are dropshipping clothes, customer service is very much in demand to respond to buyers' concerns regarding the size, color, fabric, origin of the clothes, etc.
Sell ​​products from already recognized brands
You don't have to start your textile dropshipping business by selling your own products. You can, at first, sell products from other recognized brands that have already won the trust of consumers.
You will also have an easier time selling these products because you will benefit from brand awareness, and you will spend less on advertising.
To sell existing brand products, you can refer to vendors like Brandsgateway, Chinabrands or Buy2Bee
Try other e-commerce platforms
You can start dropshipping clothes by selling on already recognized platforms like eBay, Amazon or Etsy.
These platforms receive millions of visitors every day. Admittedly, the competition is quite high, but by using the right SEO strategies, you can very quickly rank and earn some of the traffic from these big websites.
Offer packages and subscriptions
It is often quite difficult for consumers to choose an item of clothing among the hundreds of others offered to them on a website. Many end up abandoning the purchase due to the embarrassment of choice.
You can fix this by directly offering combination packs to your customers. It can be a pack of 3 to 5 garments. They will be more likely to make a choice very quickly and proceed to payment.
You can also offer monthly or quarterly subscriptions. It's a great way to build customer loyalty.
Dropshipping Clothing - Conclusion
In this article, we have covered the main aspects to start dropshipping clothes. Your success in this niche will depend on how you implement each of the steps seen above. It is a rather special niche that requires rigorous monitoring from the identification of your customers' needs to the marketing of your products.